Campsite on Big Lake (#2028)
Campsite last visited on: July 11, 2021
Click on the photos below to see the full resolution image - Use your browsers back button to close photo and return to this page.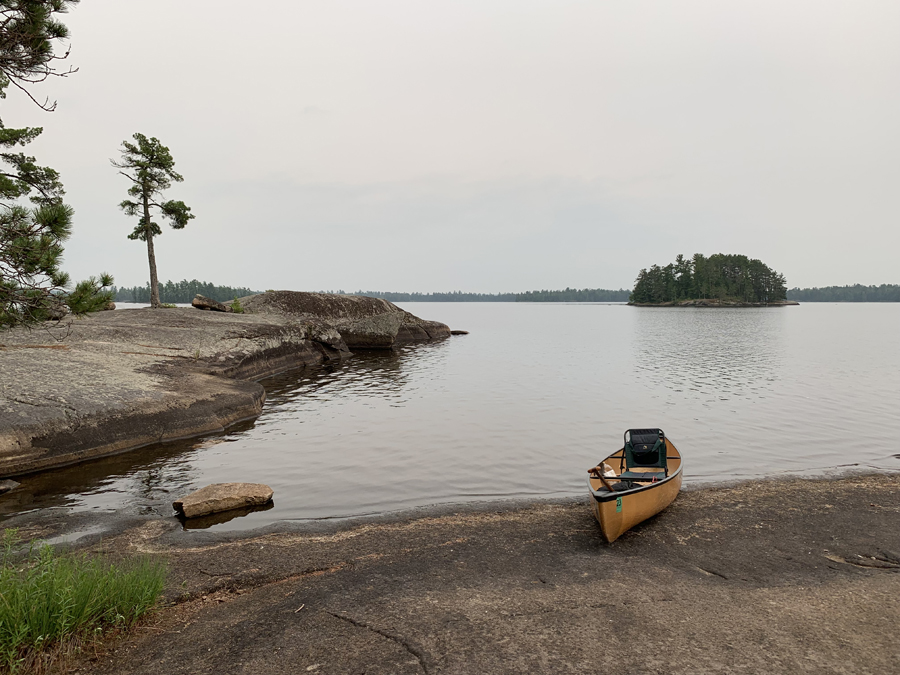 Canoe rests on a huge flat rock platform. The water only very gradually deepens, so landing canoe here is easy process. Direction of view is to the south.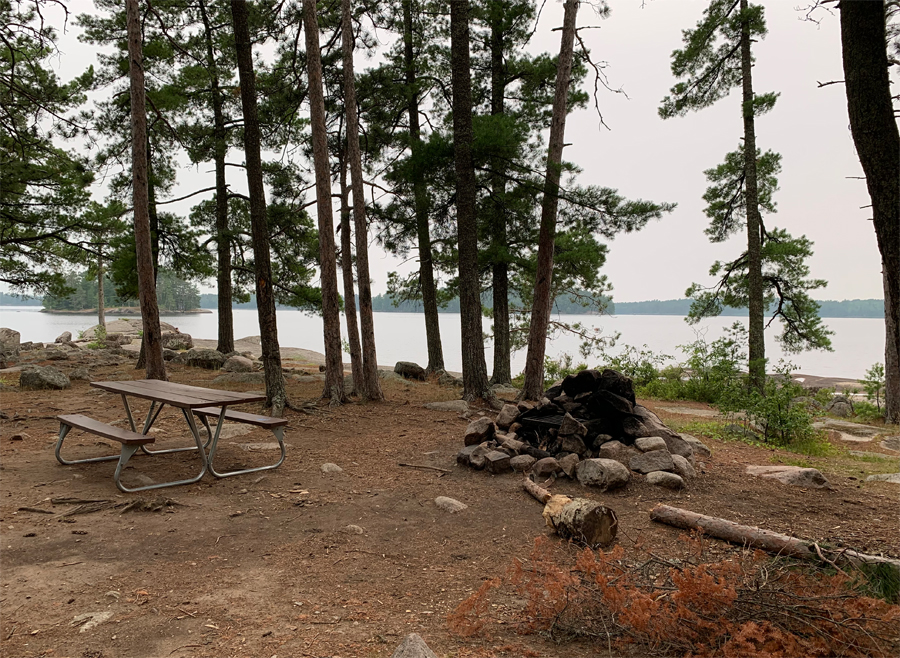 Bonus picnic table at this site. This isn't in the BWCA. Visitors to the BWCA often use this site on the night before they enter the Boundary Waters or on their exit date. Motorboaters often camp here too.

Sprawling campsite on the south end of the largest island on Big Lake.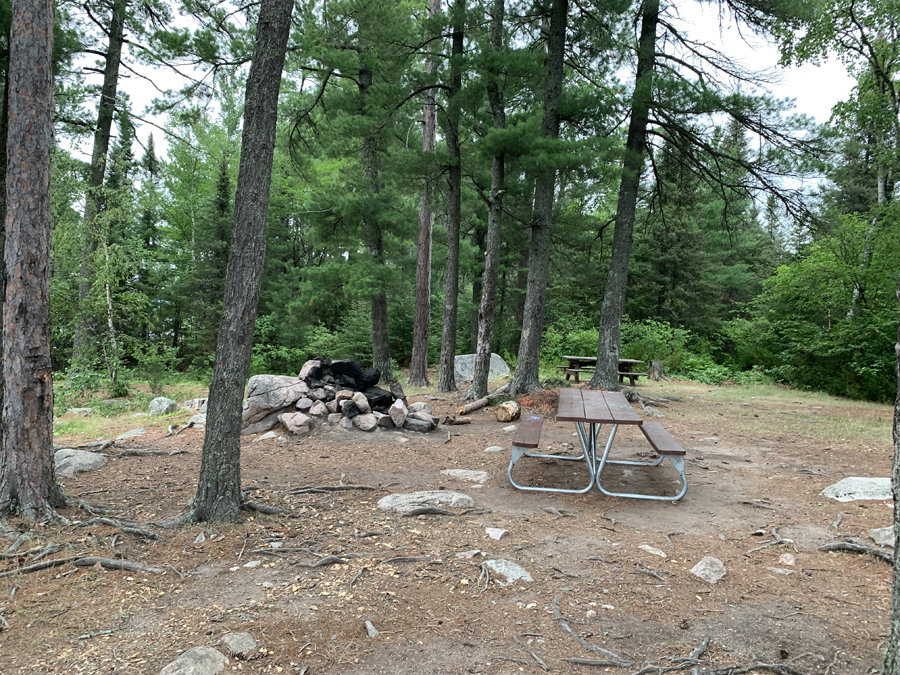 Another look at the kitchen and dining room. A second picnic table is visible in the background.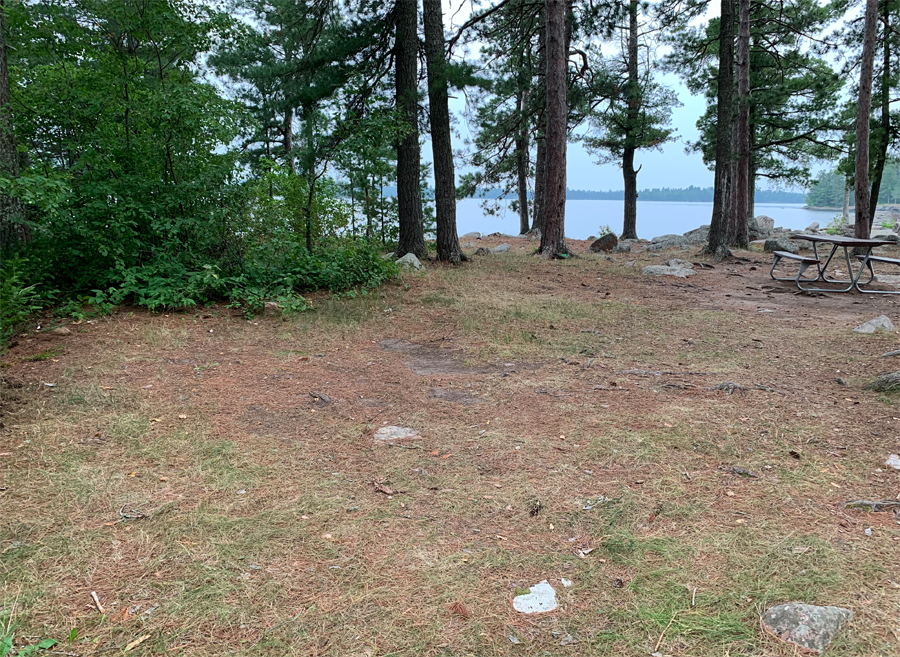 Tons of room for tents at this campsite.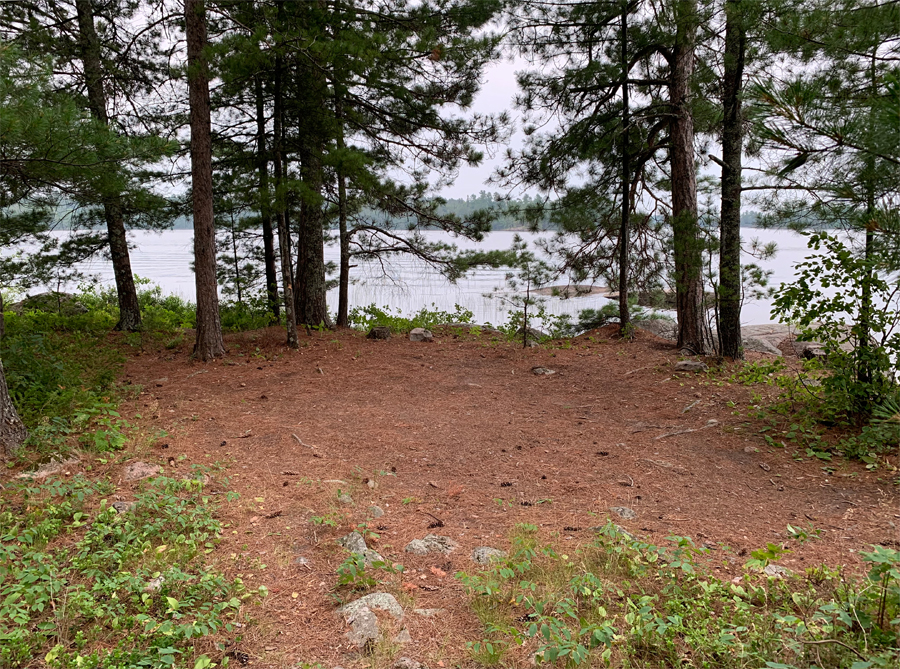 Lakeside tent pad.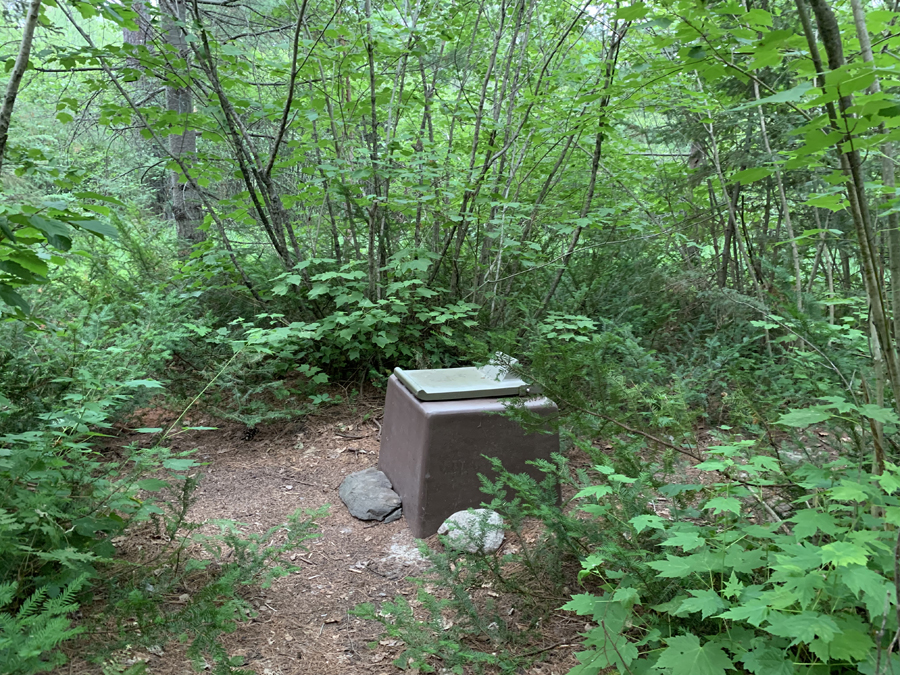 The big throne on Big Lake.

Looking at the gently sloping table rock while gazing west. This table rock stretches for nearly 200 feet along the shore of this campsite. Big Lake Wilderness Lodge is visible in the far distance to the left.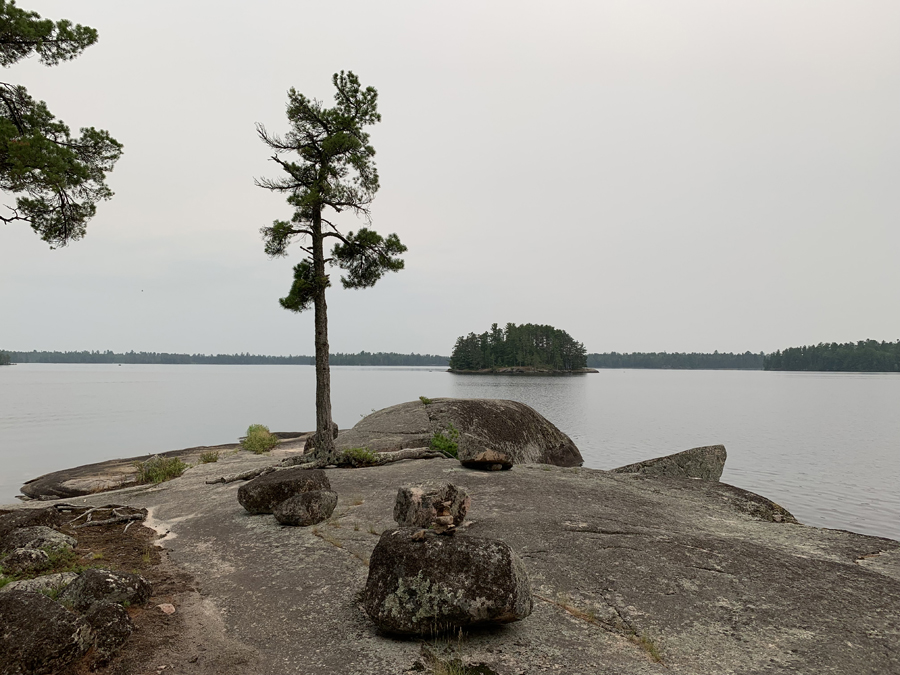 The small island to the south/southwest of this campsite.
Return to paddling on: BIG LAKE
Back to List of BWCA Campsites