Campsite on Bruin Lake (#1709)
Campsite last visited on: September 6, 2020
Click on the photos below to see the full resolution image - Use your browsers back button to close photo and return to this page.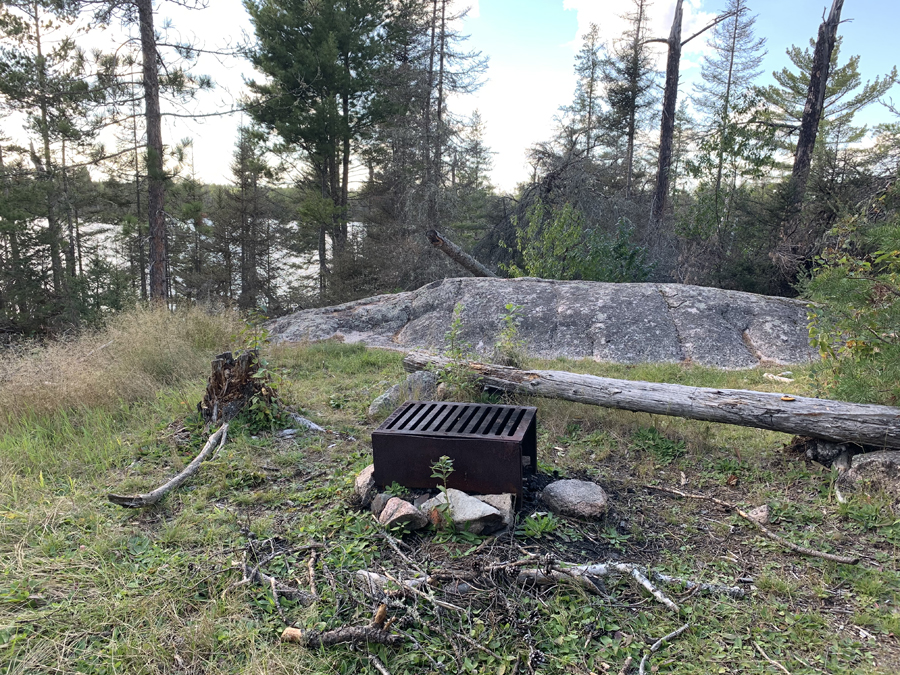 The campsite is up the hill from the Little Gabbro Lake portage landing on the shore of Bruin Lake.

This campsite and the portage between Bruin Lake and Little Gabbro Lake share the same canoe landing. This is a lightly used route, so even with the campsite next to the portage, you will see relatively few visitors. This campsite was wrecked by the July 2016 windstorm. It is a minimalist campsite. This campsite is marked incorrectly on some maps. Many maps show the campsite being up the east shoreline, not next to the portage.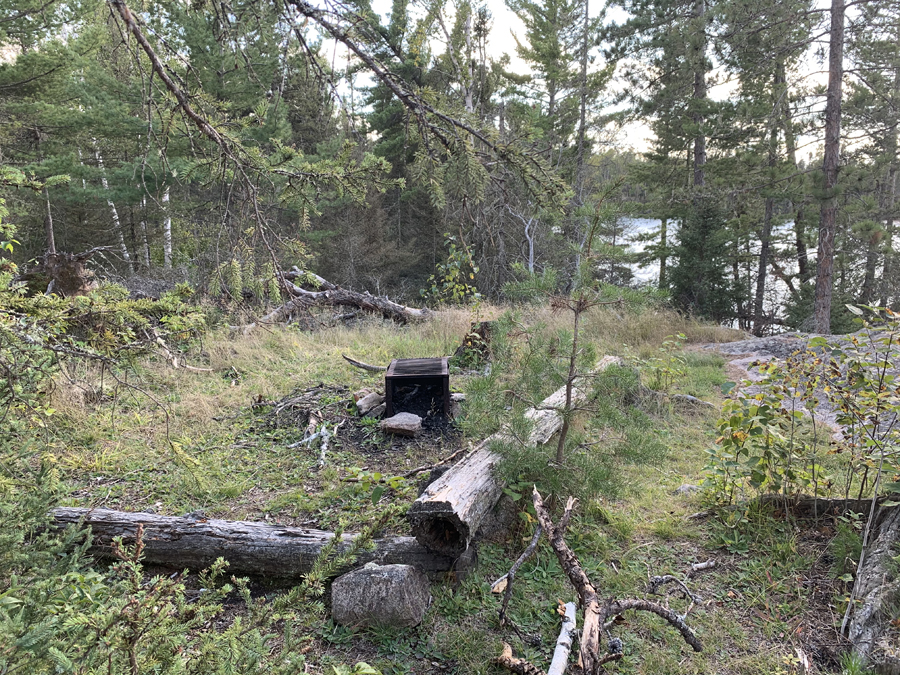 Another view of the fire pit. The site offers obstructed views of Bruin Lake.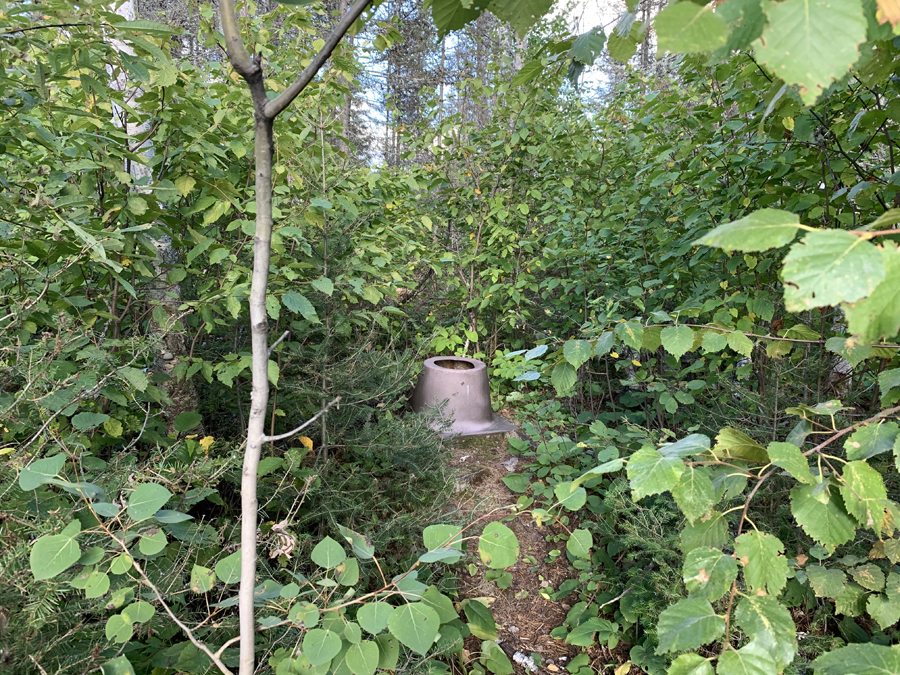 The green monster is back in the brush...and it is quite brushy.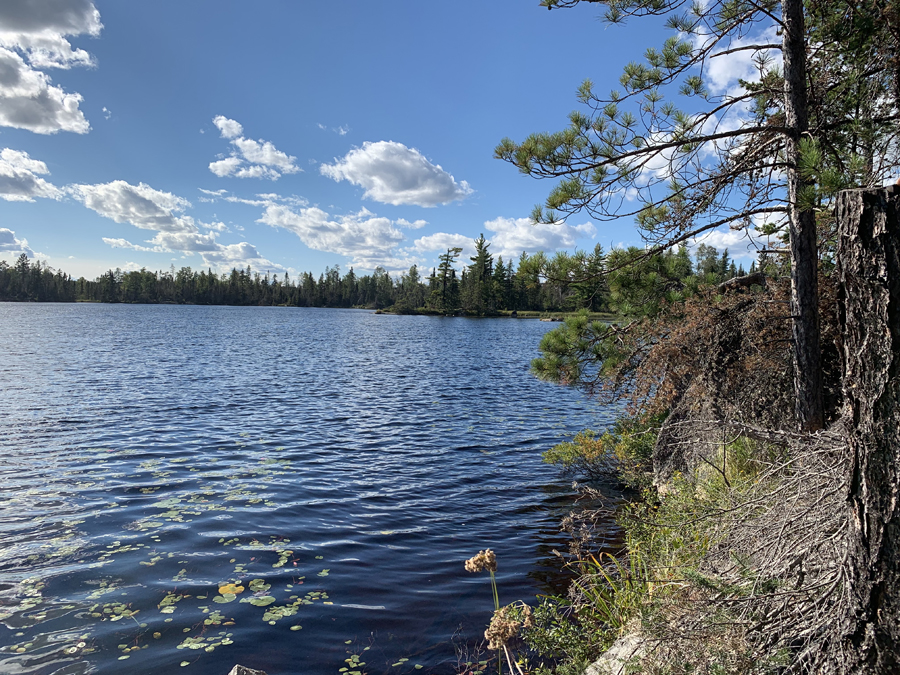 This is a view from the portage landing on Bruin Lake.
Return to paddling on: BRUIN LAKE
Back to List of BWCA Campsites