Campsite on Crooked Lake (#511)
Campsite last visited on: June 14, 2020
Click on the photos below to see the full resolution image - Use your browsers back button to close photo and return to this page.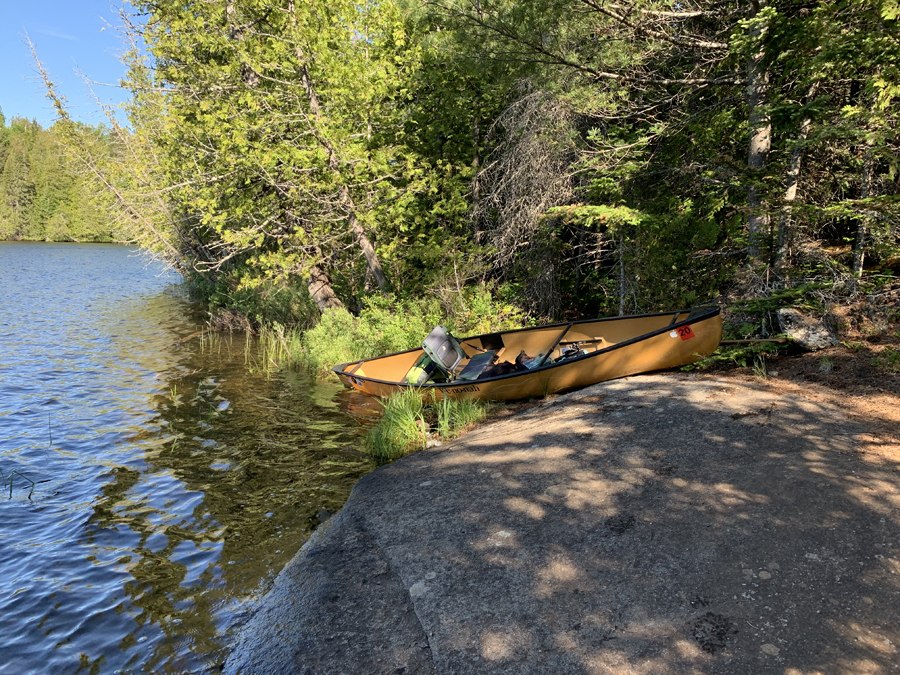 Not a particularly good landing. The rock is slippery under the water. Found it easiest to pull up in the grassy area.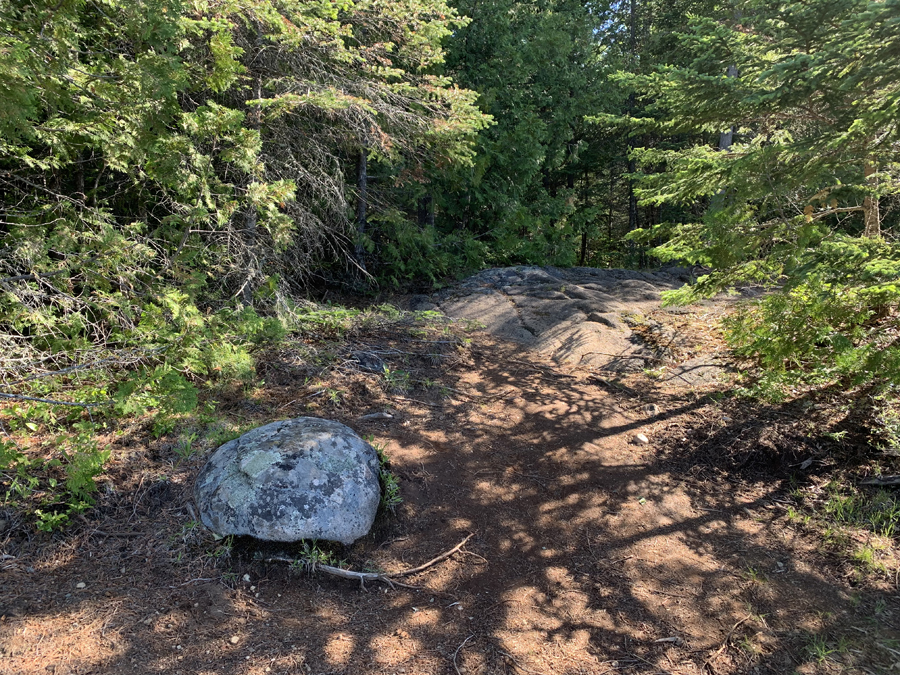 This is the ramp from the canoe landing up toward the fire grate area.

Doesn't appear like a big campsite from out on the lake, but it is good sized once you get out of the boat and explore it. Solid canoe landing. Fire pit is close to the lake, but out of the wind. Nice rocks for sitting out on and viewing the lake. A few decent trees to hang food packs from. Lots of places for tents. A nice site overall.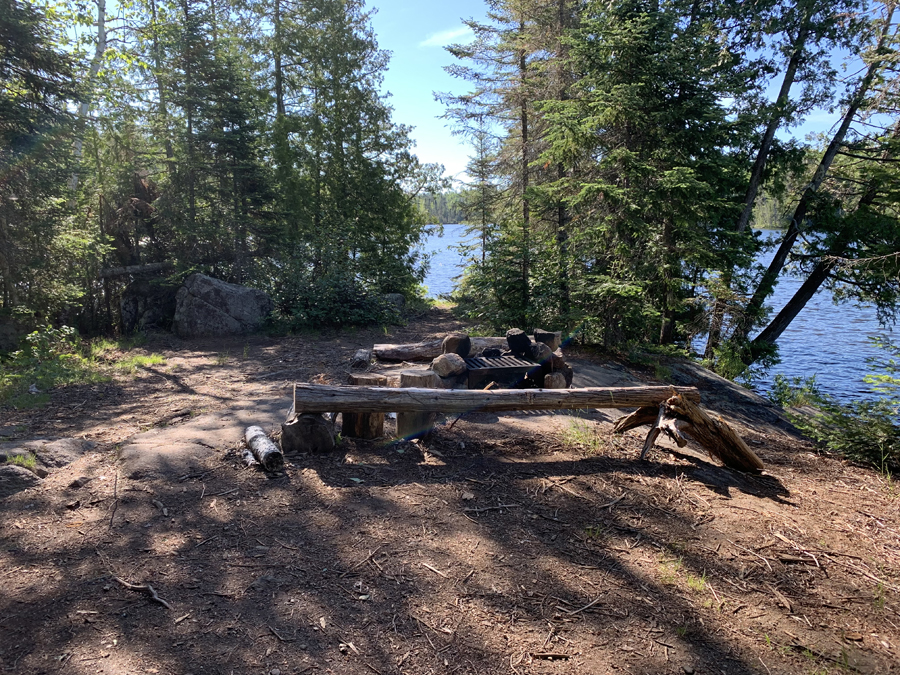 Fire grate and sitting area. This view is generally toward the southeast.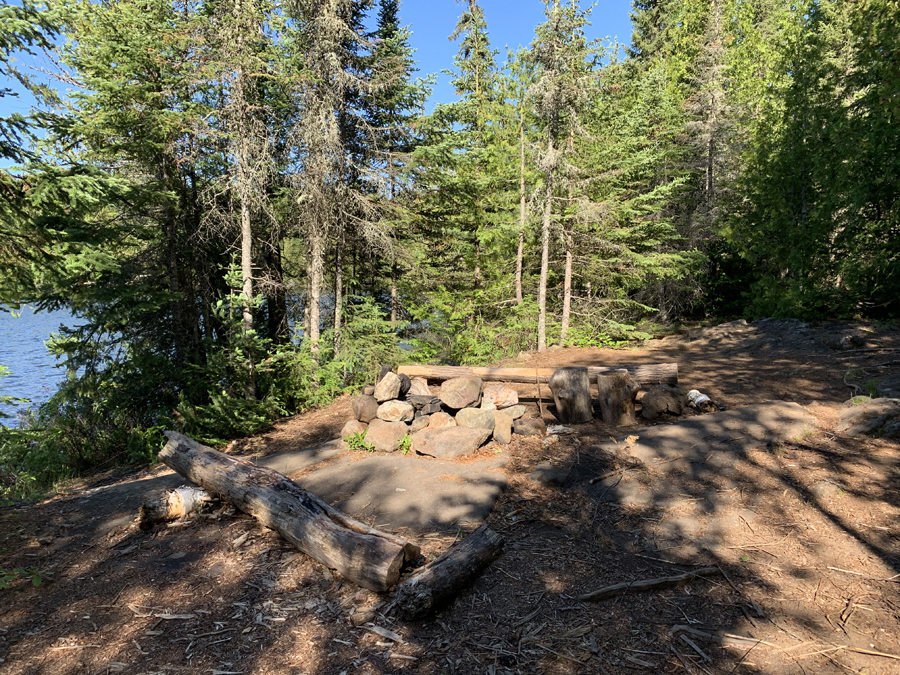 An alternative view of the fire pit from the other direction.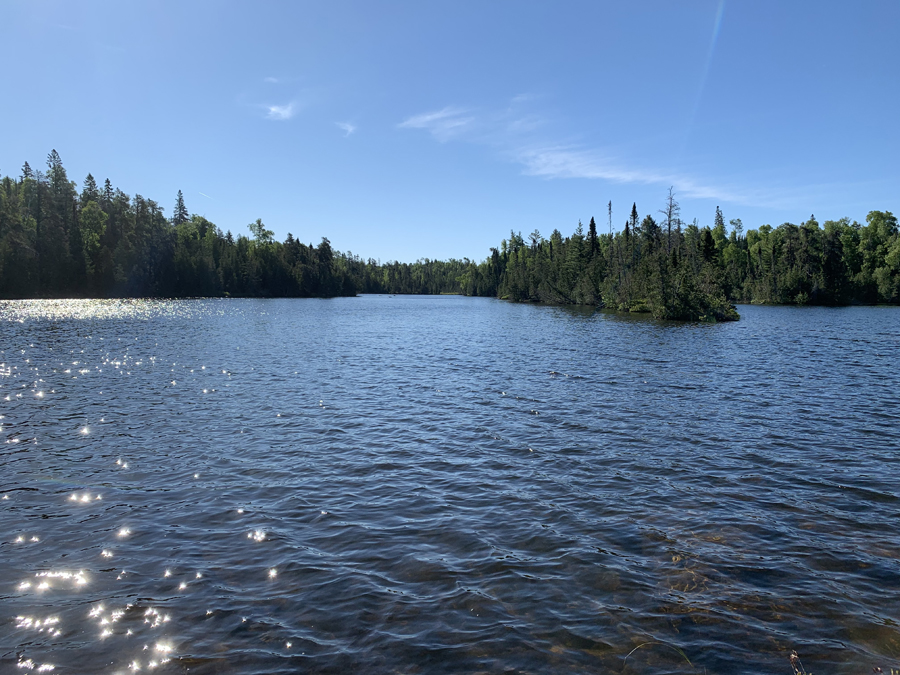 Directly southeast of the campsite is a long point. The water is fairly shallow between the campsite and the tip of the point.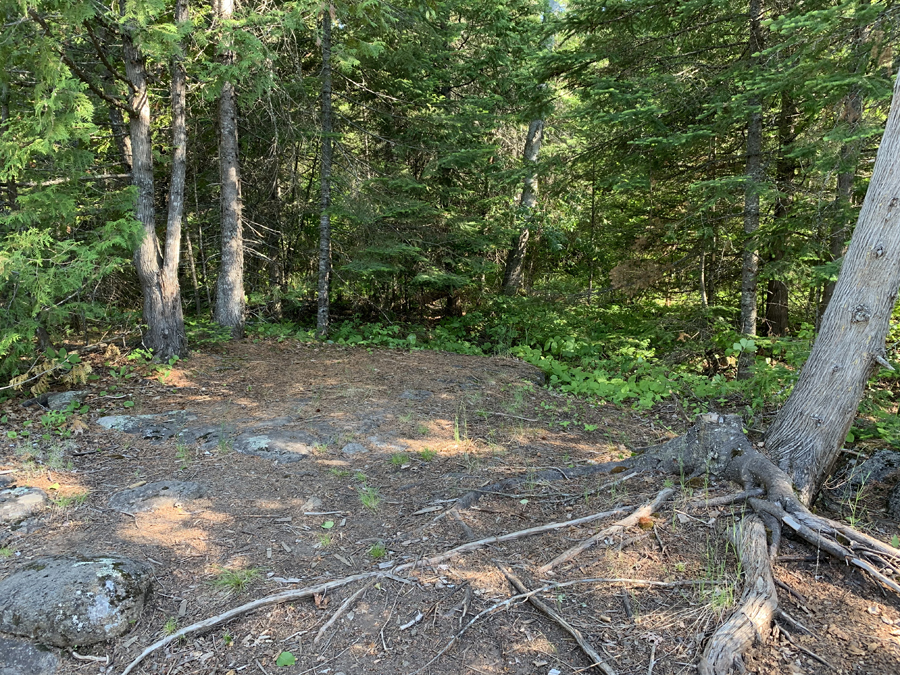 One of the tent pads. Cedar trees are predominant around this campsite.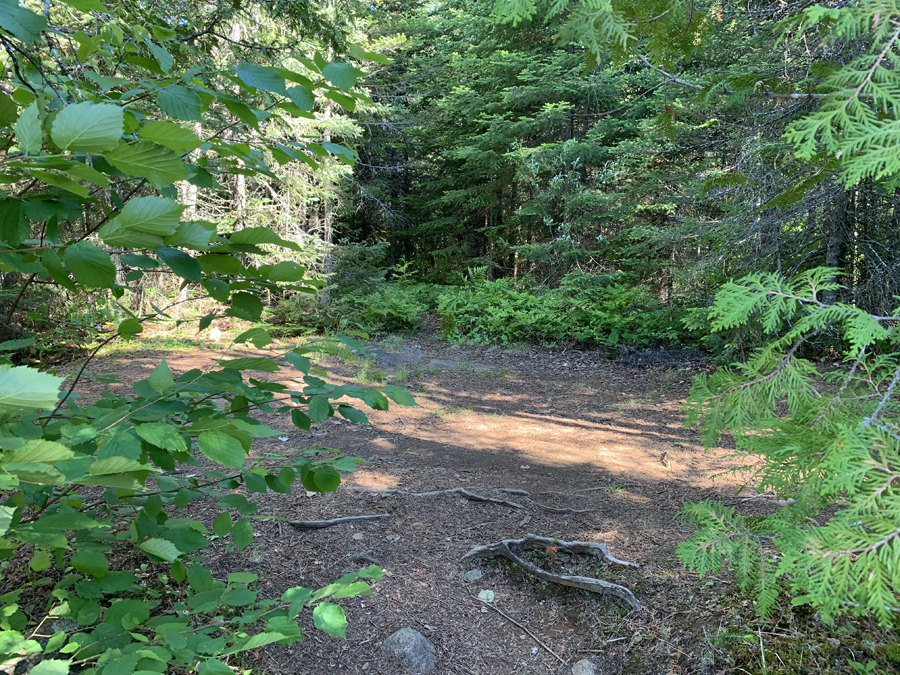 This tent site seems a little bit sloped...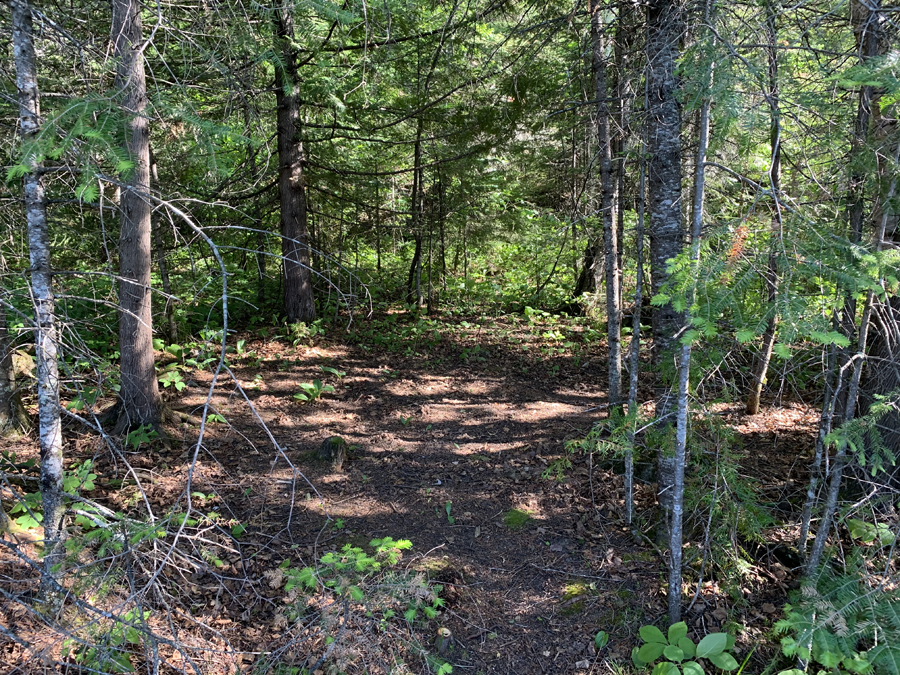 The shady tent spot. Seems to get used a bit less.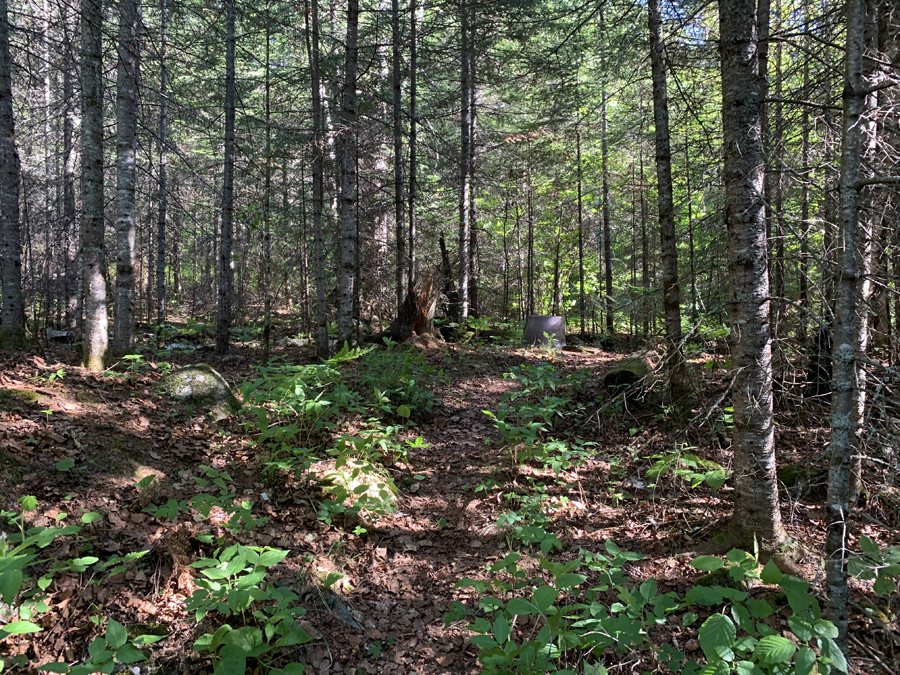 The green plastic monster. Short flat trail to this spot.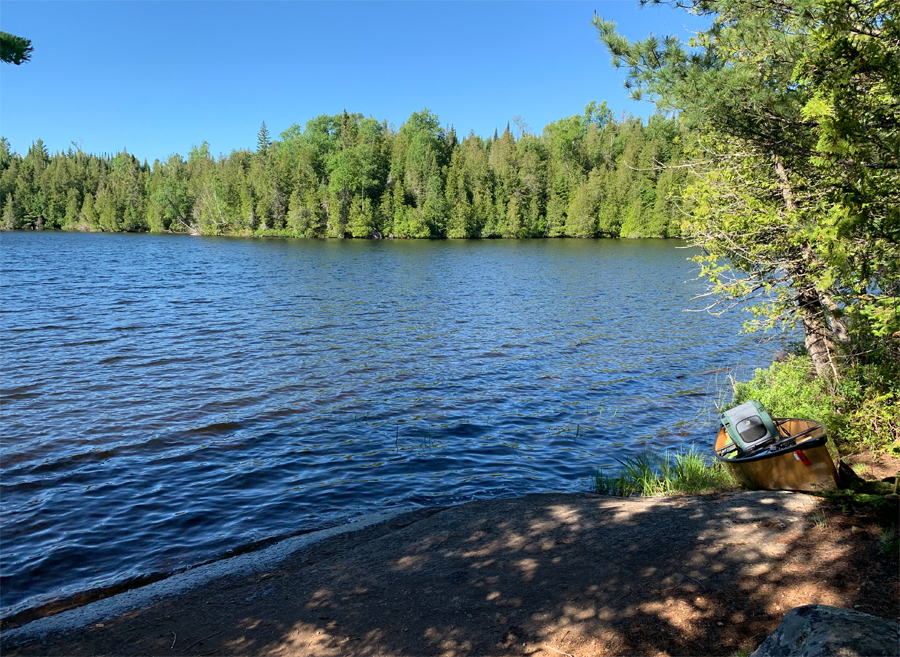 A look across the channel to the southwest.
Return to paddling on: CROOKED LAKE
Back to List of BWCA Campsites