Campsite on Disappointment Lake (#1480)
Campsite last visited on: October 3, 2021
Click on the photos below to see the full resolution image - Use your browsers back button to close photo and return to this page.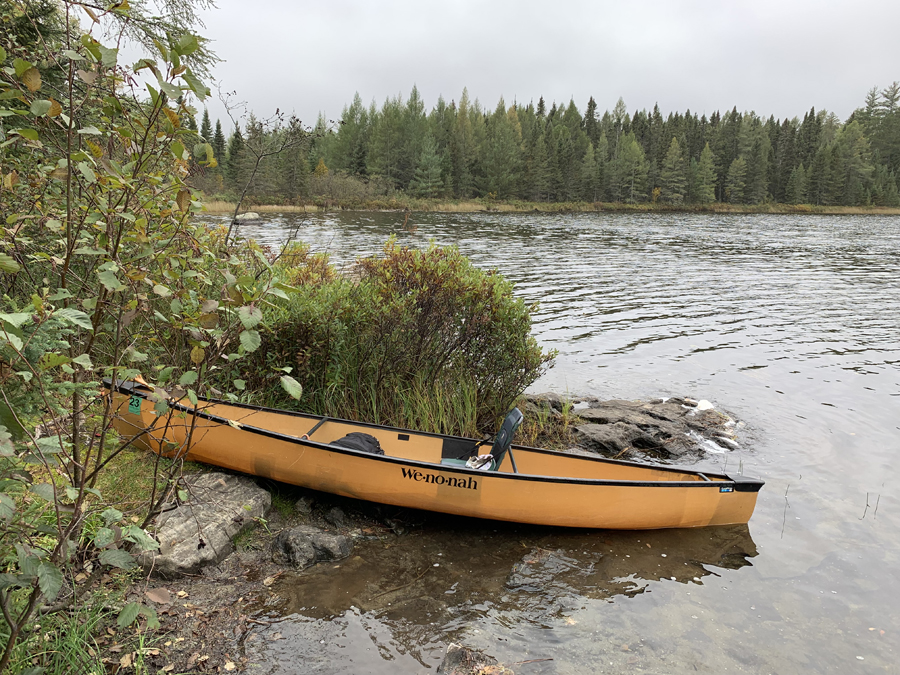 Water here is of minimal depth making for easy landing. Bottom is mostly sand with scattered rocks.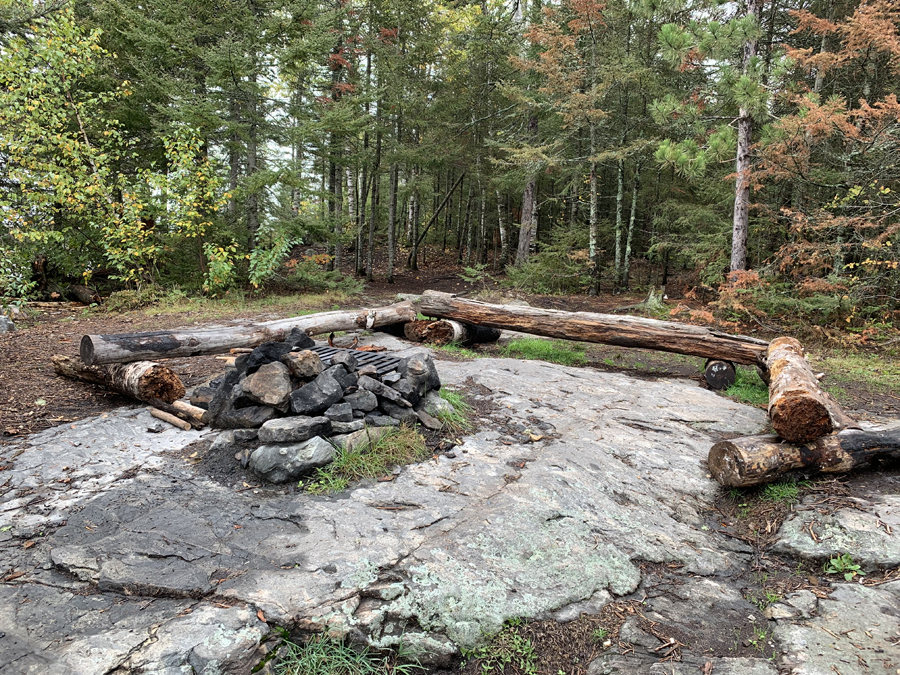 The kitchen is nicely placed on this raised rock platform.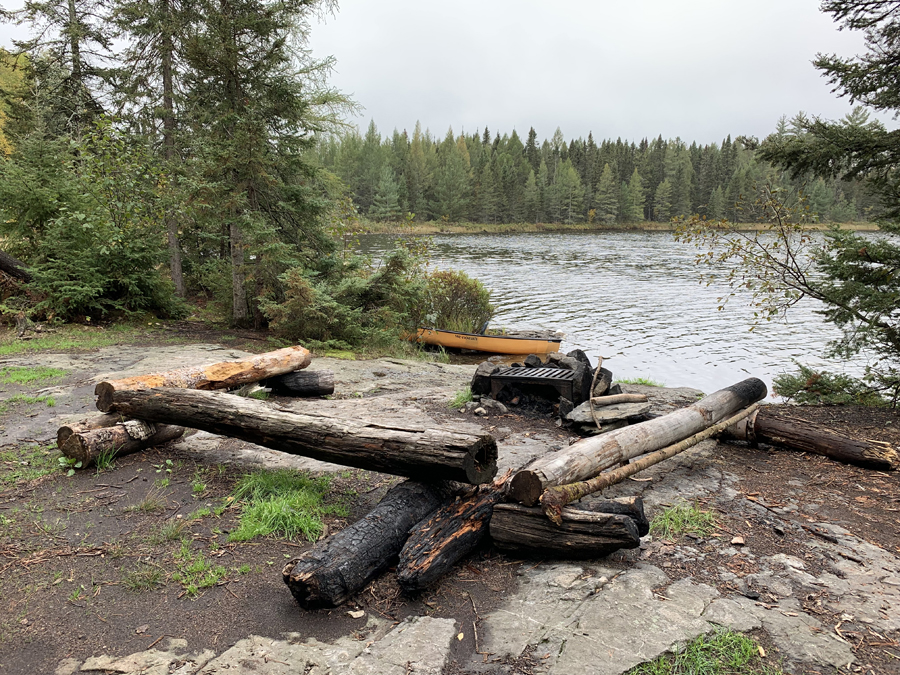 View of the lake from the kitchen is generally to the west.

Fairly large campsite with at least three tent pads. Tucked back in the bay a bit for privacy. The latrine is very close the the main area of the camp.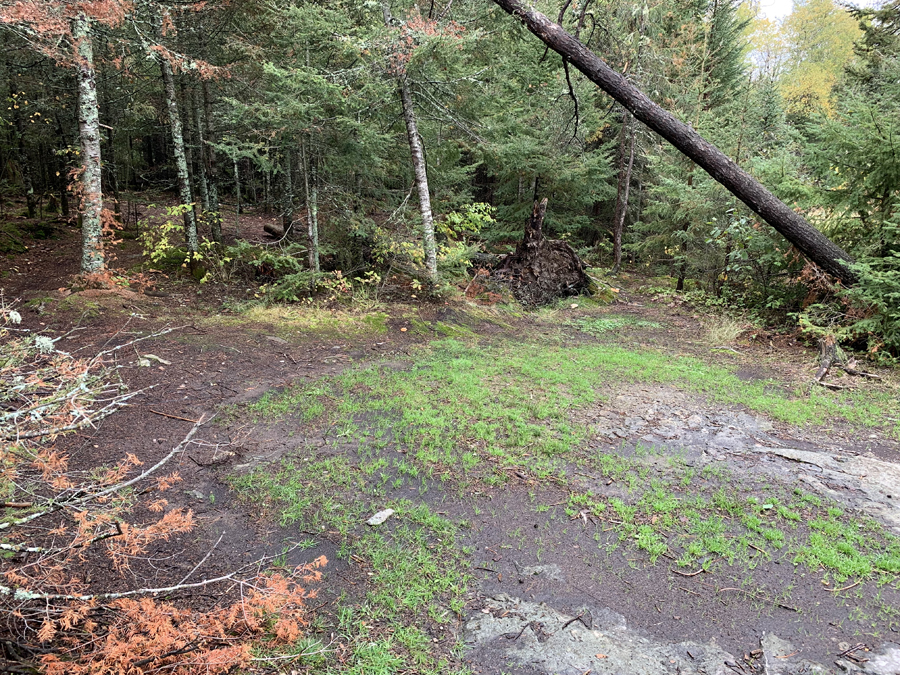 Grassy tent pad.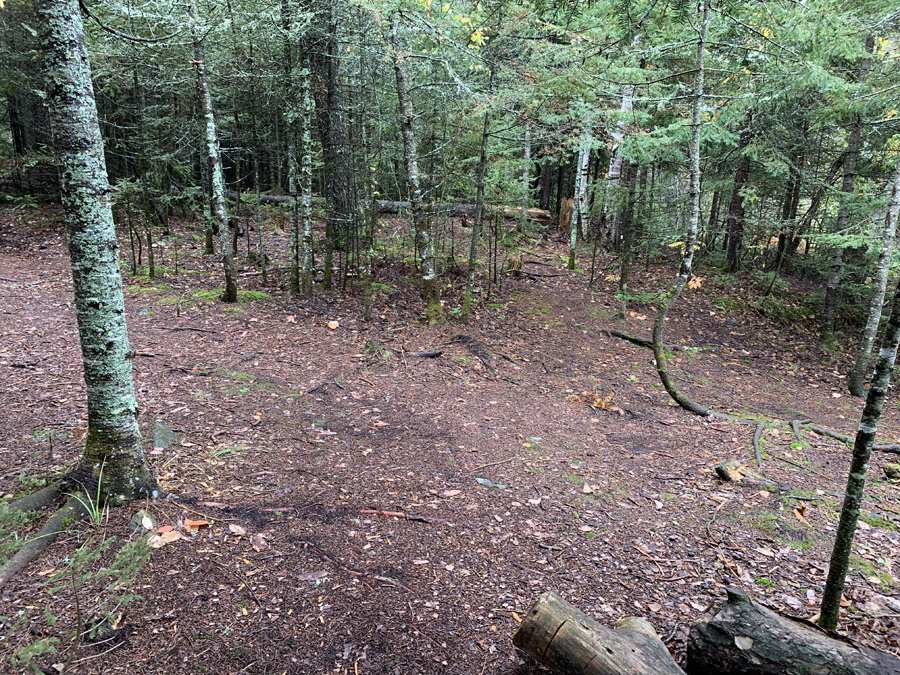 Smallest tent pad tucked back in the woods a bit.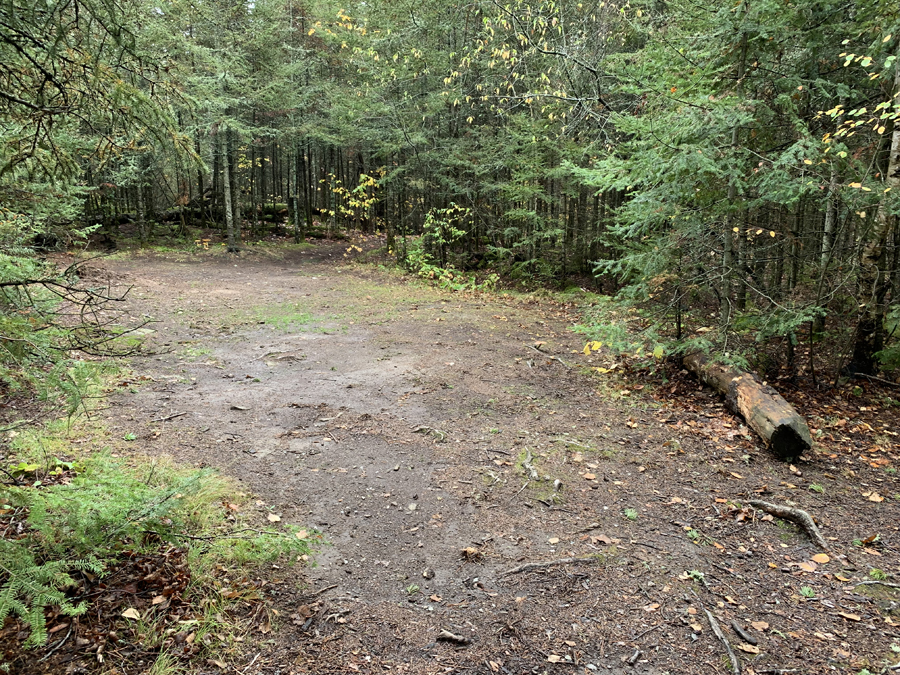 Huge tent pad (sort of two tent pads that have grown together).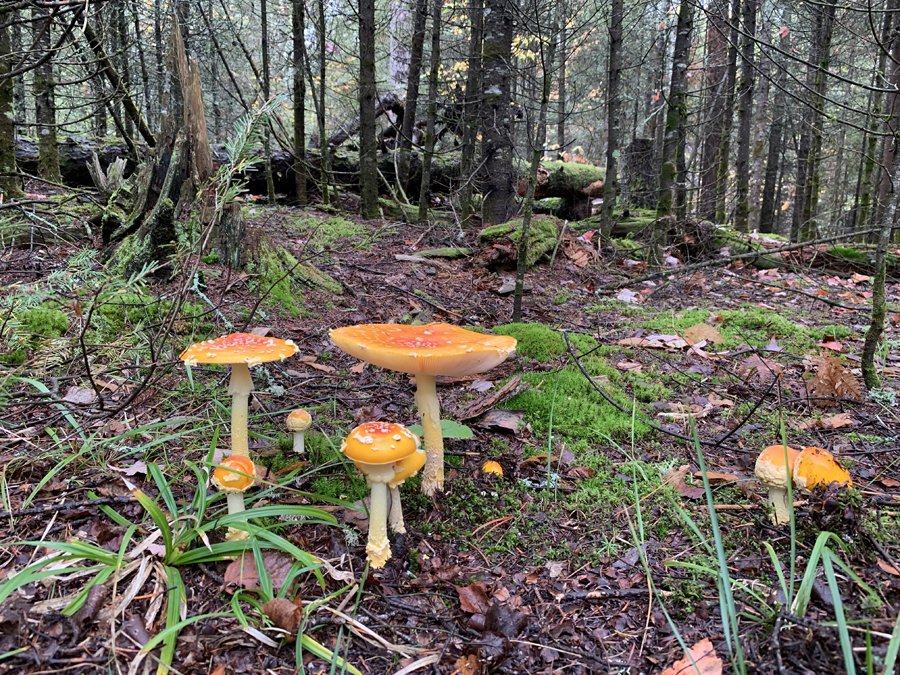 'Shrooooms!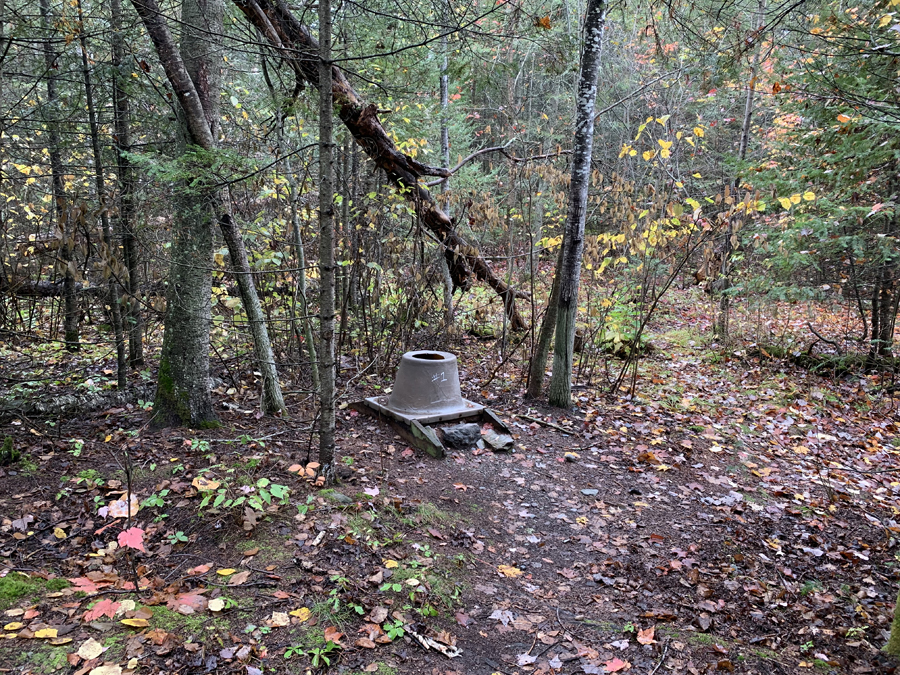 #1. The number designates the campsite number of the lake. So this is campsite 1 on Disappointment Lake. The campsites come and go though over time, so the numbering is often left off newer latrines. This latrine is rather close to the fire pit, so privacy is not good at this site.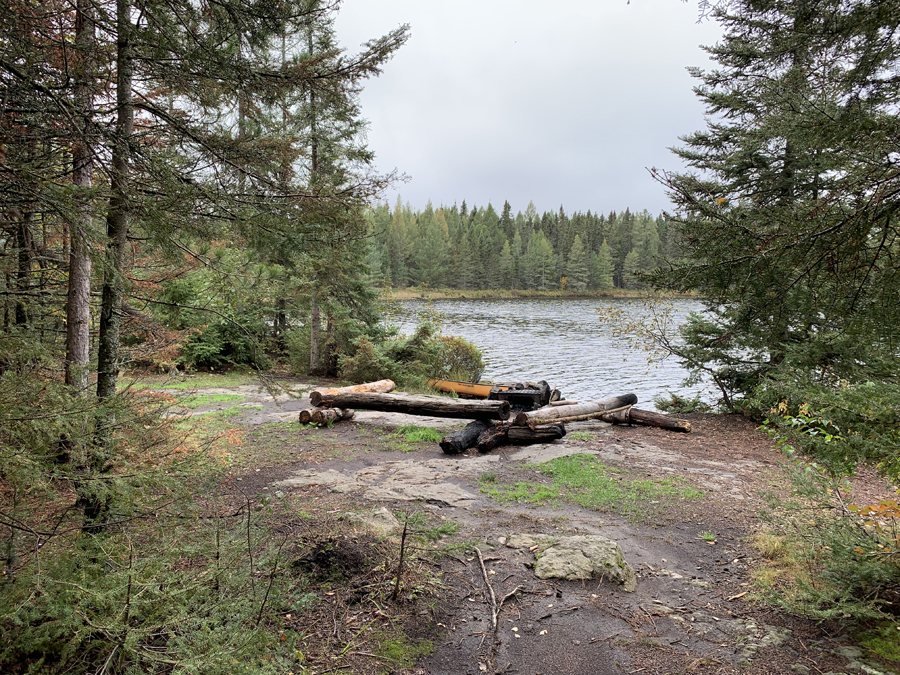 View toward the lake from the back of the campsite along the forest edge.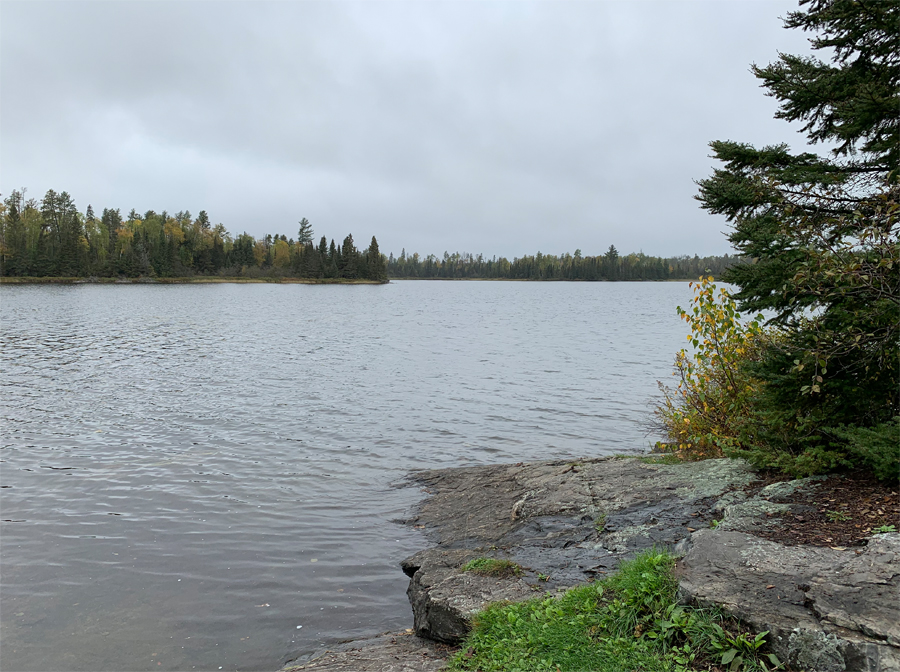 View to the northeast from the campsite.
Return to paddling on: DISAPPOINTMENT LAKE
Back to List of BWCA Campsites