Campsite on Disappointment Lake (#2316)
Campsite last visited on: October 3, 2021
This campsite is located on the south end of this peninsula just to the east of the island. Some maps show it farther to the northeast on the tip of the peninsula.
Click on the photos below to see the full resolution image - Use your browsers back button to close photo and return to this page.

Sandy beach landing.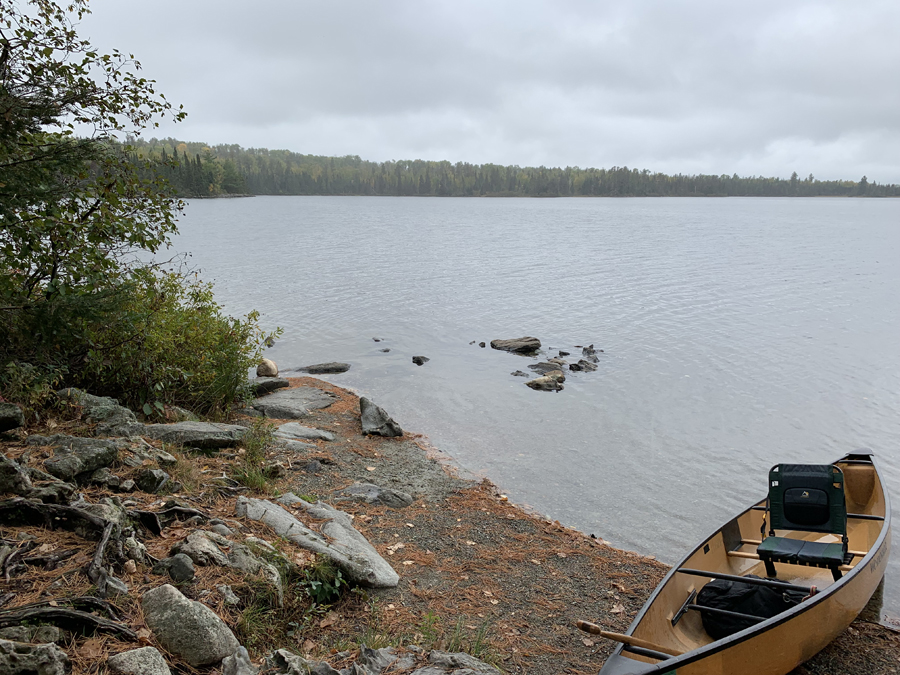 View off to the southwest from the canoe landing.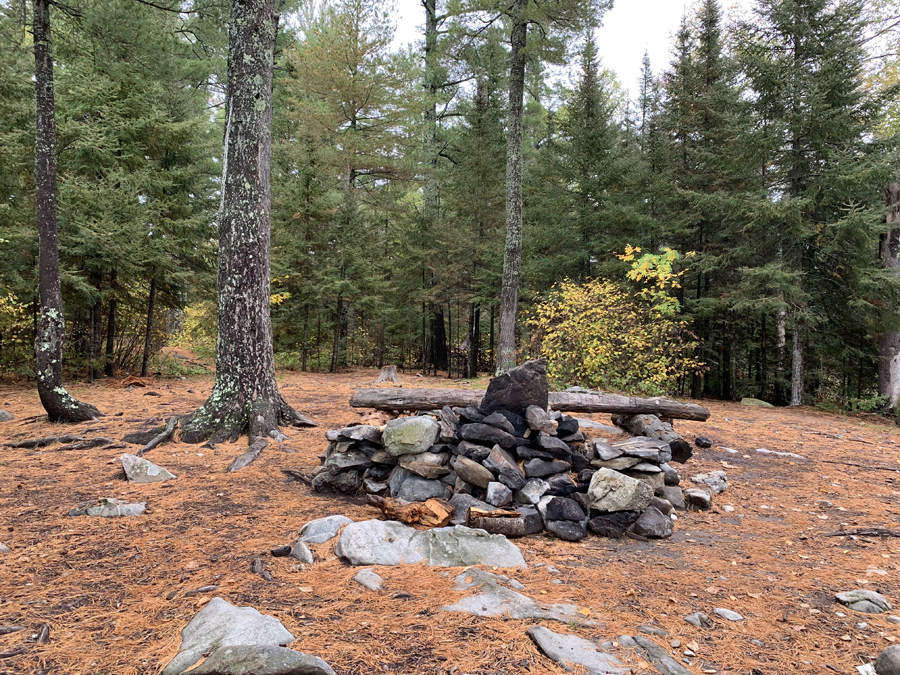 Great fire pit, well built up to provide good protection from the wind.

Large campsite. Many spots to pitch a tent. Great canoe landing on a small beach.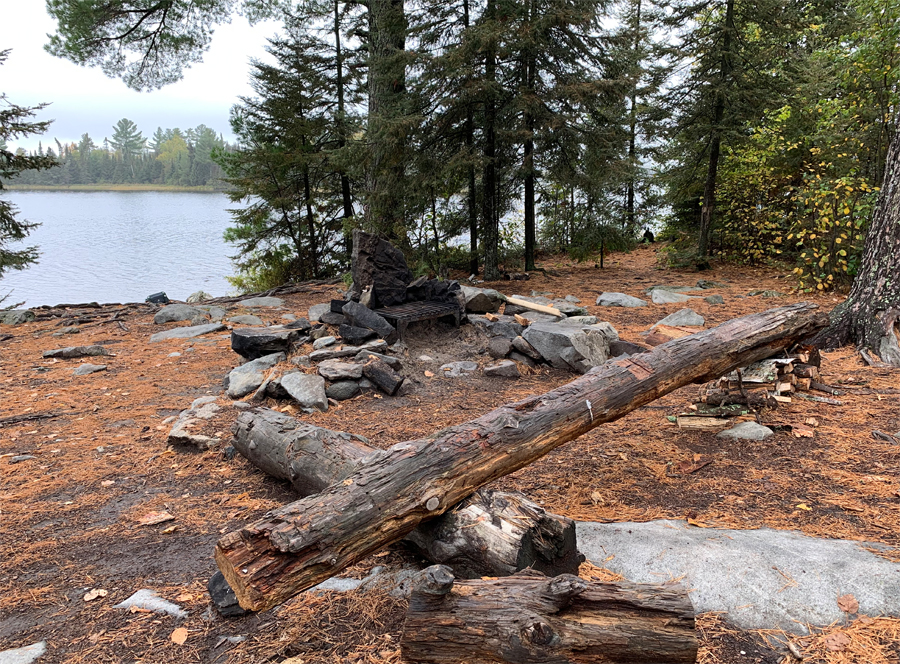 View of the fire pit, this time looking generally northward.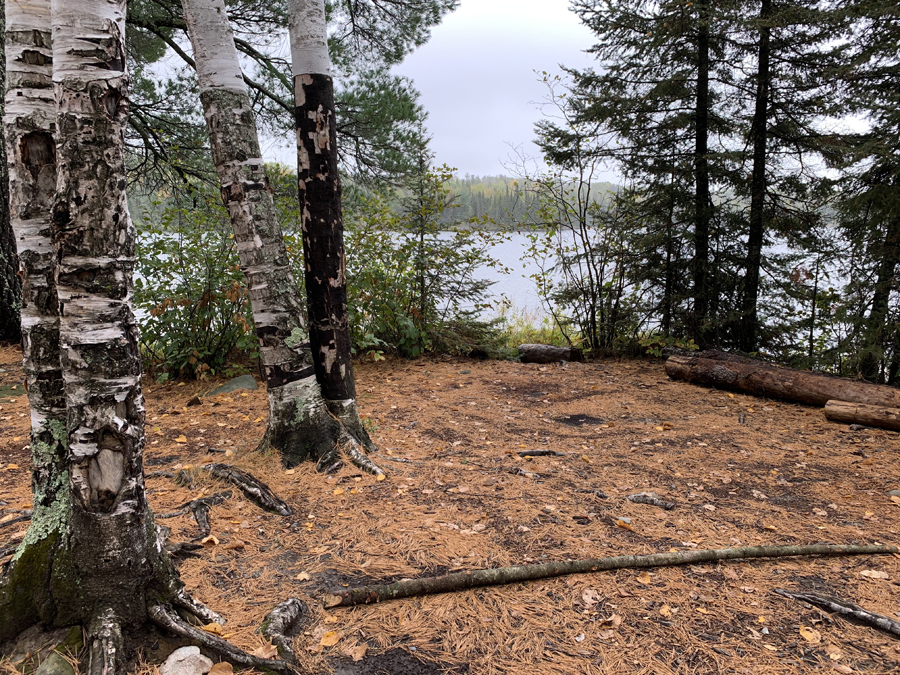 One of many tent pads at this campsite.

This spot is back by the edge of the woods. One of the more level tent pads at this campsite.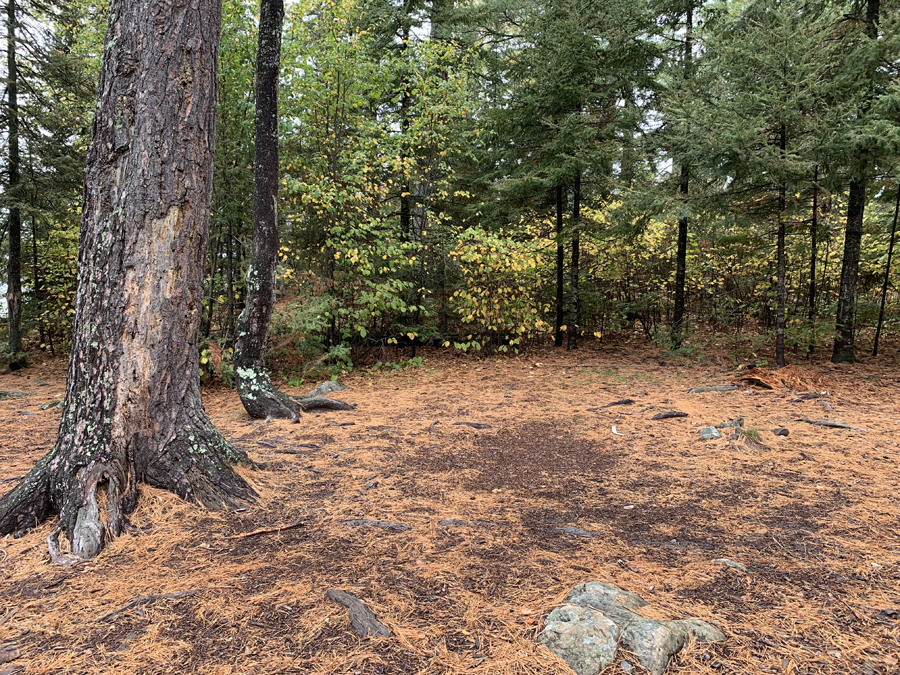 And another...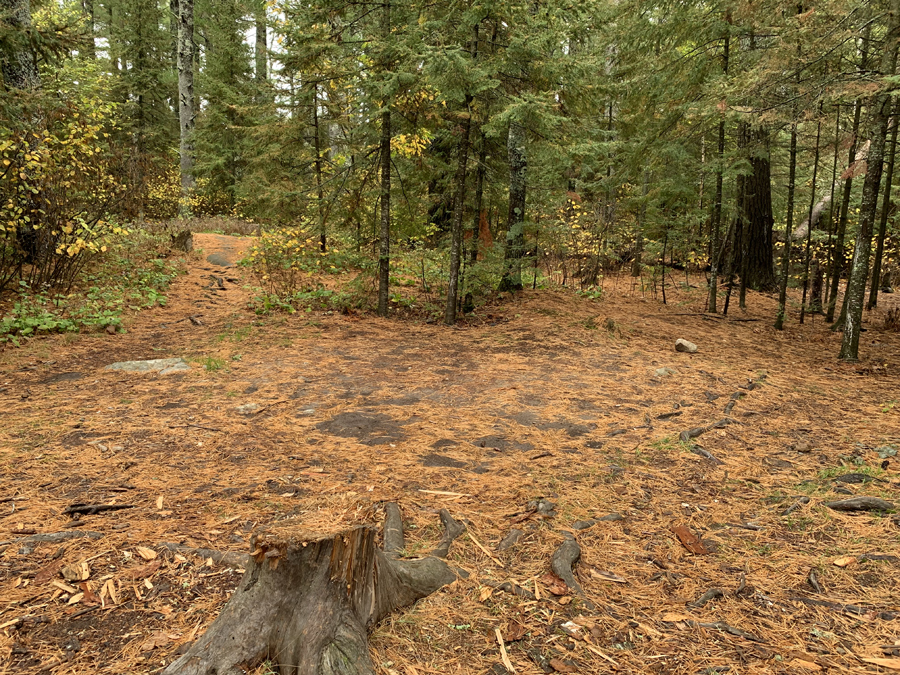 Another very big tent pad. Plenty of locations to choose from.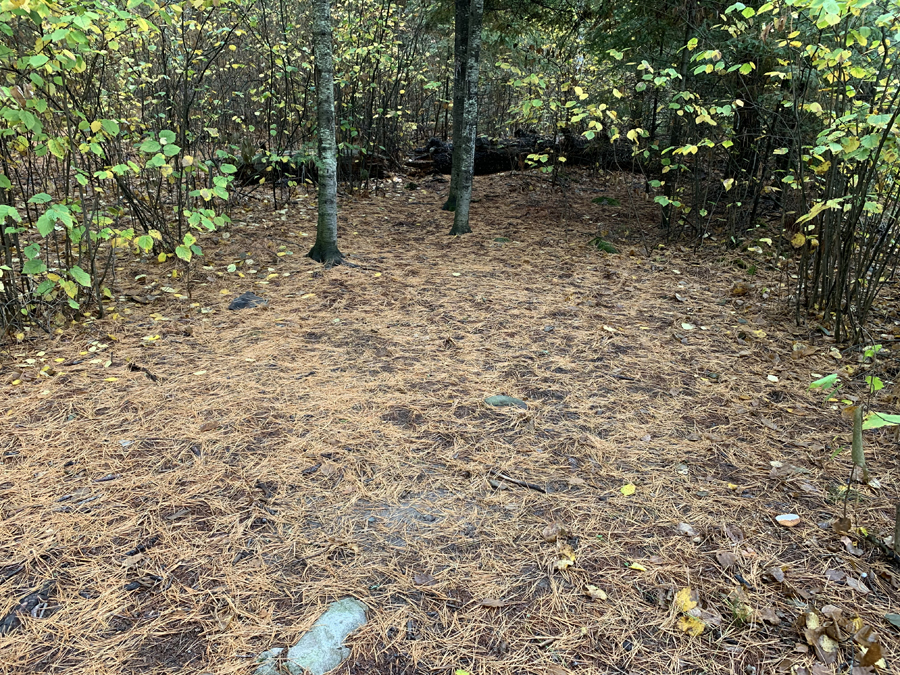 Even more tent pads...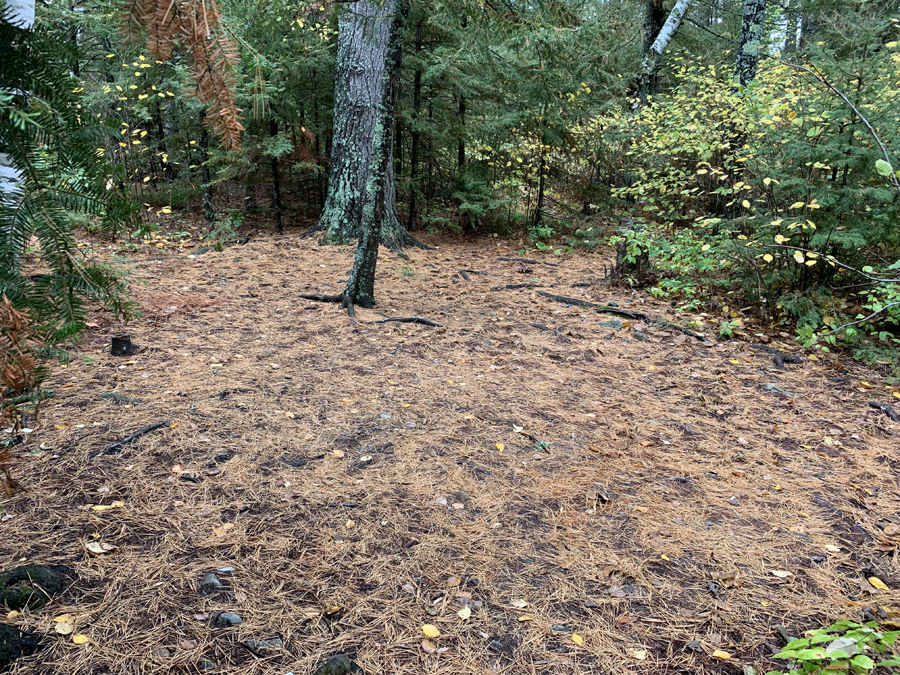 Still more.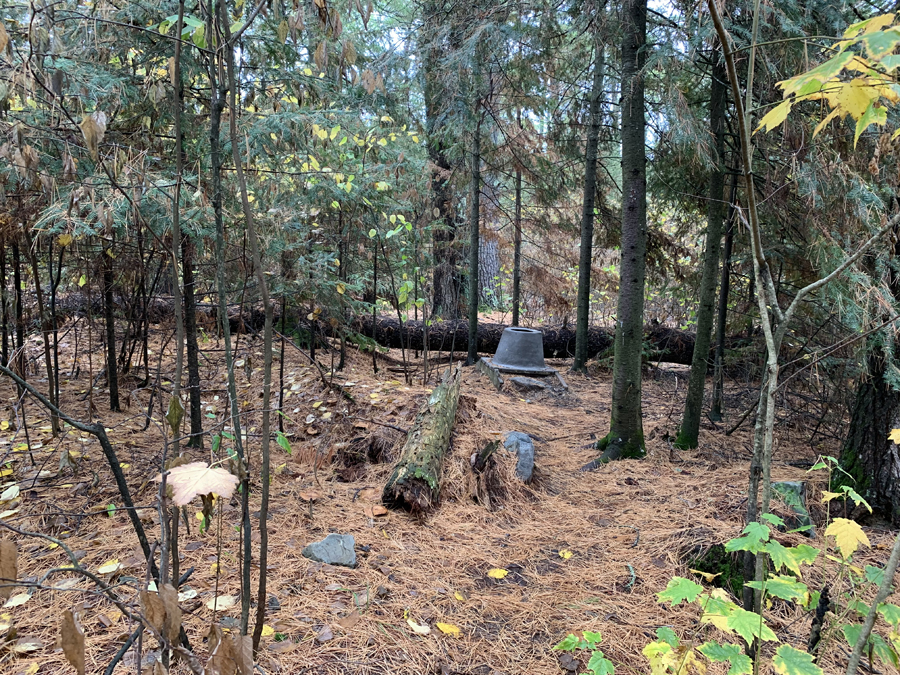 The hopper.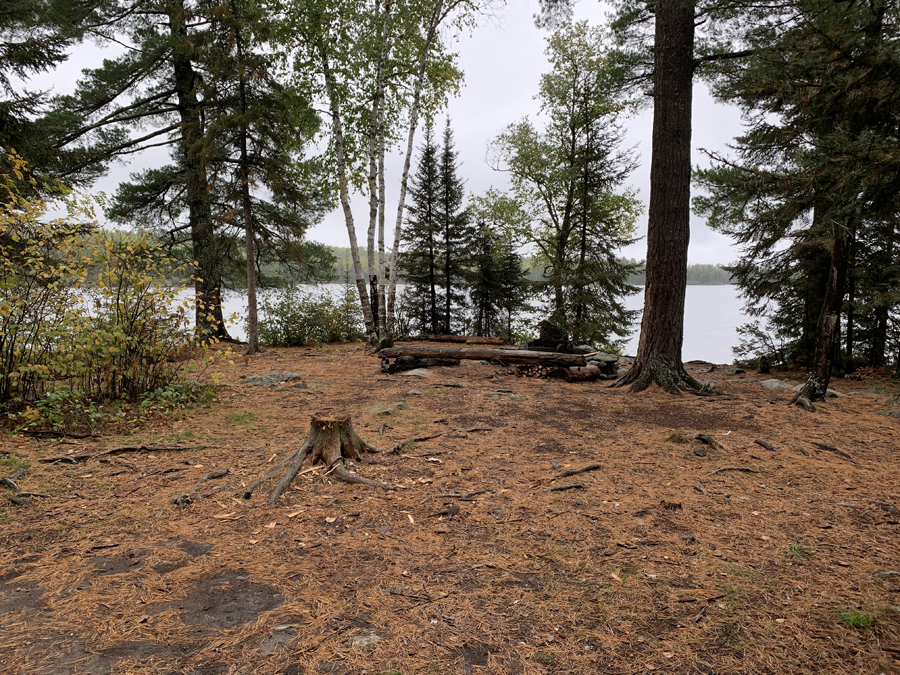 View from the back of the campsite.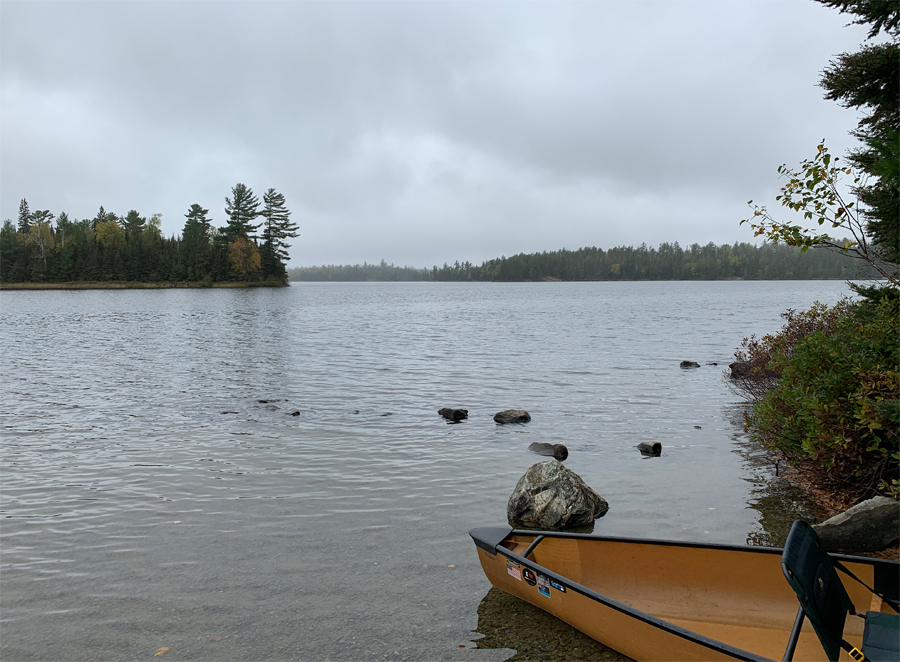 Looking toward the north from the canoe landing that also doubles as a beach. Island is visible on the left side of the view. BWCA Campsite 1385 is faintly visible on the other side of the lake, to the far right of your view.
Return to paddling on: DISAPPOINTMENT LAKE
Back to List of BWCA Campsites