Campsite on Disappointment Lake (#1382)
Campsite last visited on: October 3, 2021
This campsite is located on the small island in the north end of Disappointment Lake.
Click on the photos below to see the full resolution image - Use your browsers back button to close photo and return to this page.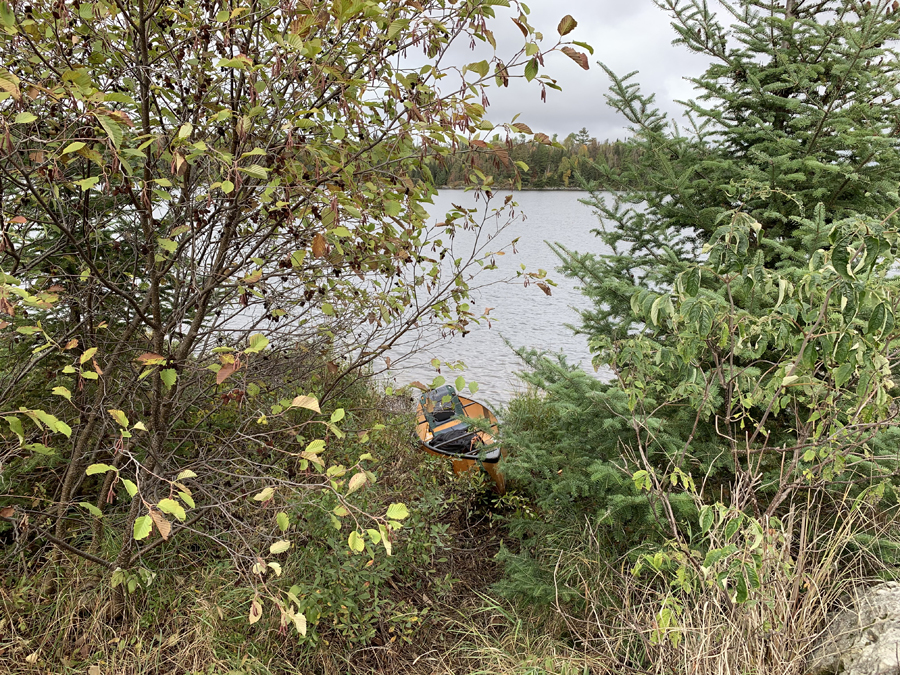 Canoe landing is in this brushy nook. Other than the vegetation, it is otherwise a straightforward canoe landing.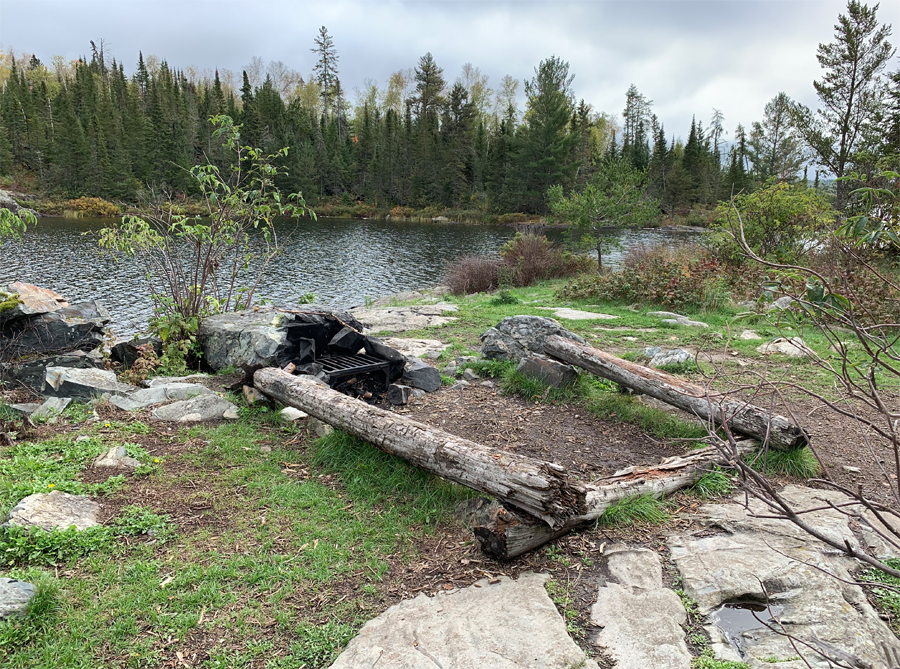 Looking east across the channel at the nearby shoreline of Disappointment Lake.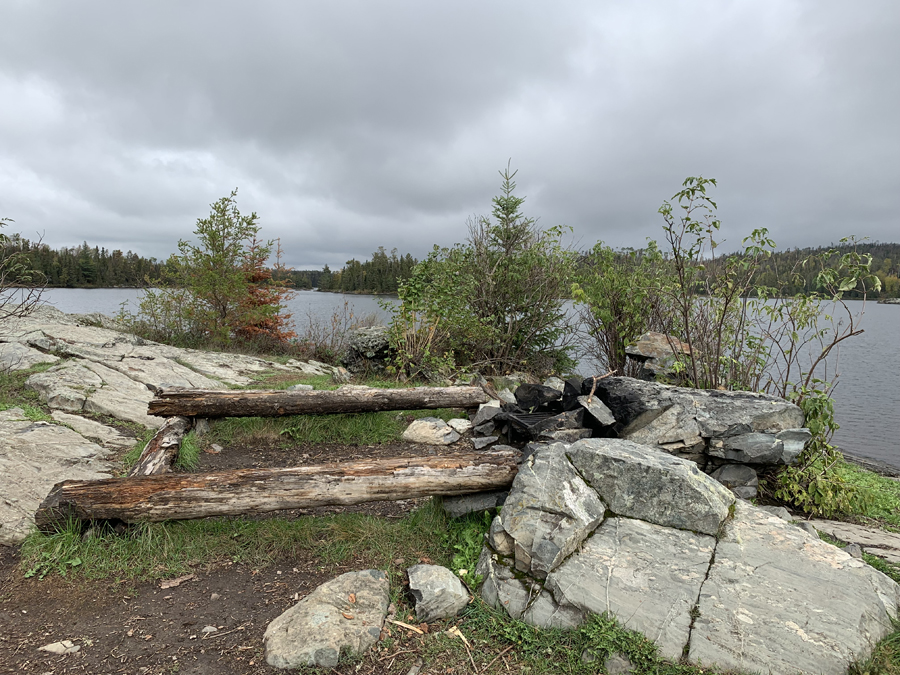 View to the east from the kitchen.

Small island campsite. Somewhat exposed due to lack of tree cover. The campsite to the east (BWCA Campsite1381) is visible from this campsite.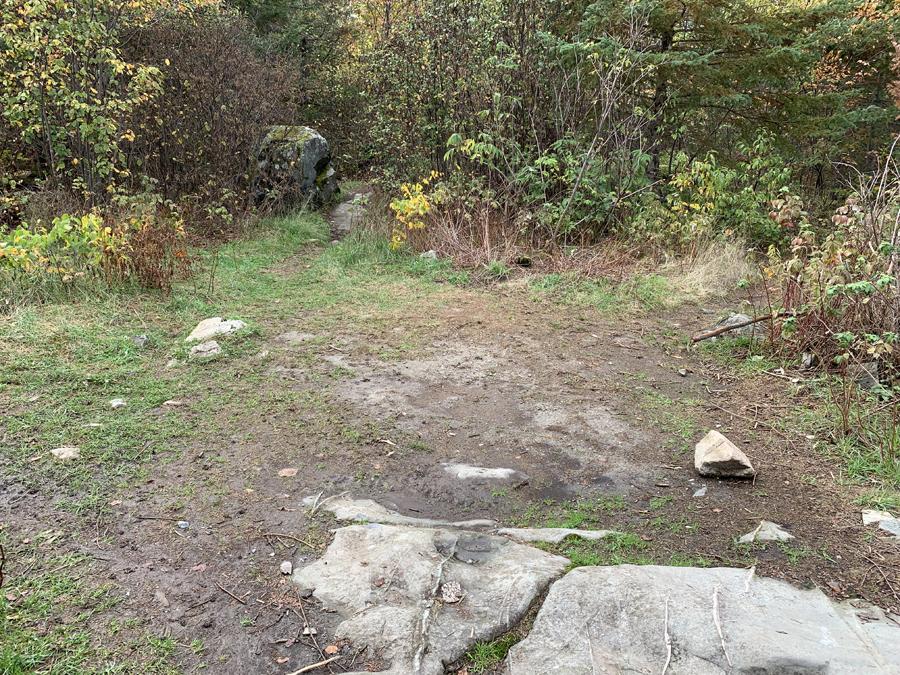 One of two obvious tent pads at this campsite.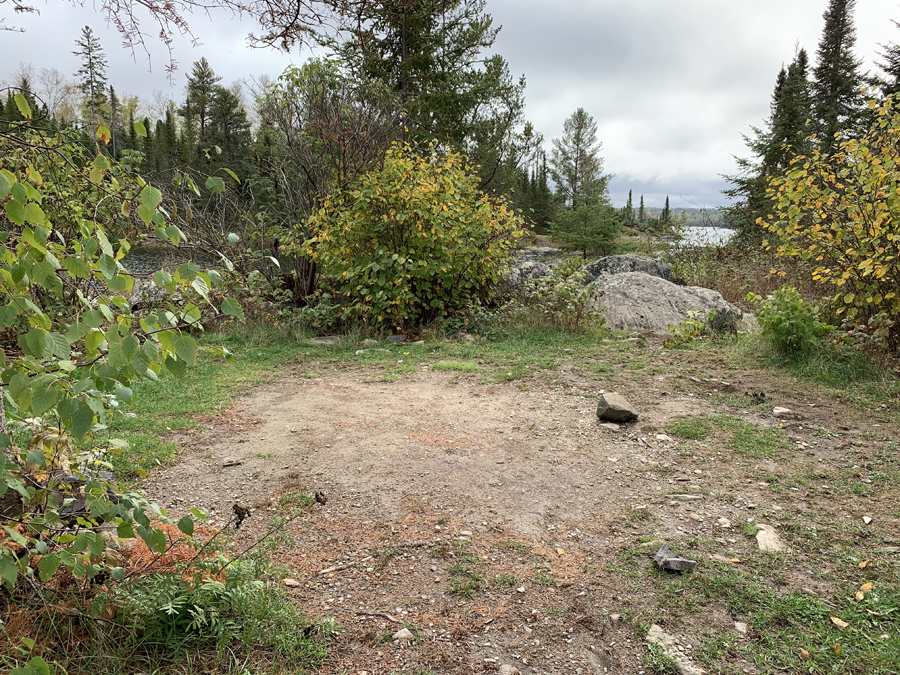 The other notable spot worthy of setting up a tent.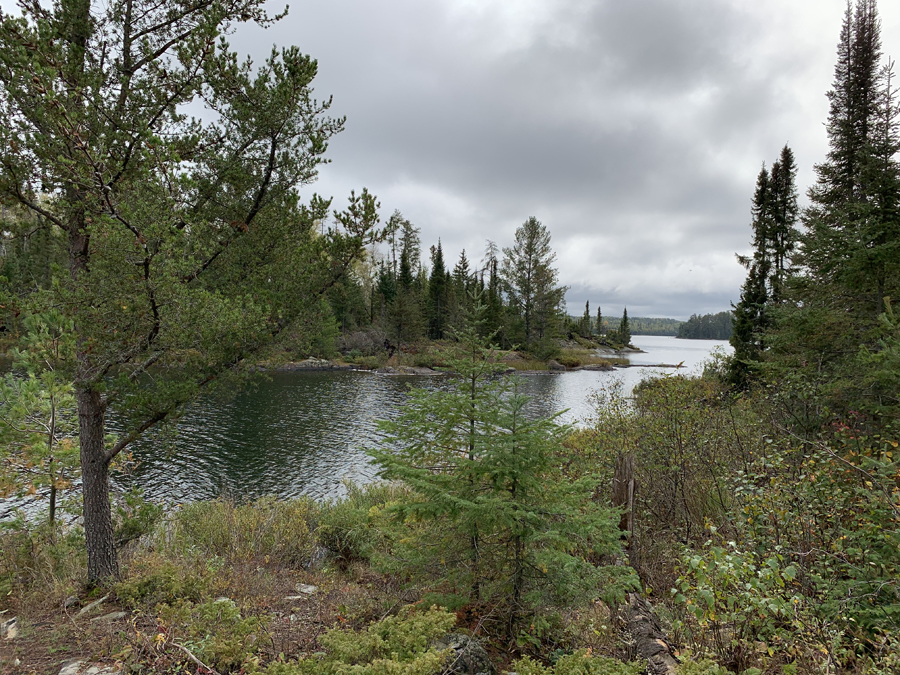 View to the southwest down the channel.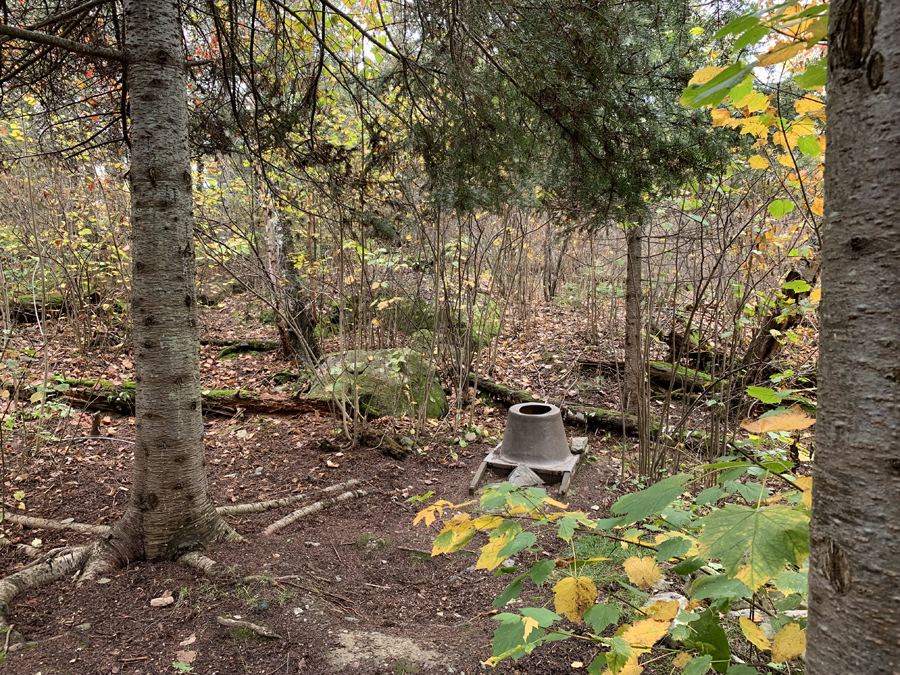 The pot.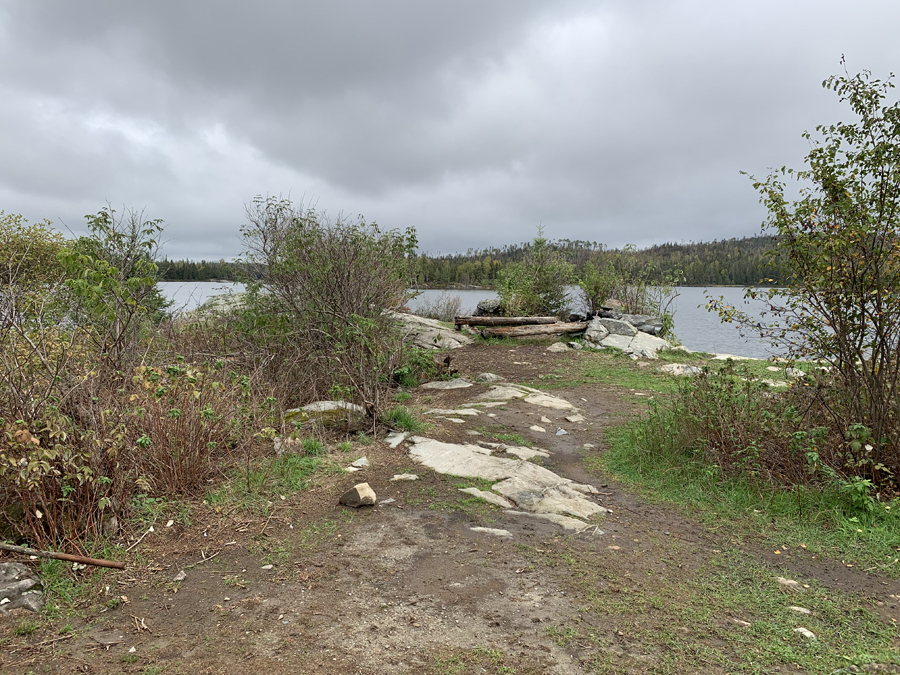 View to the east/northeast toward the fire pit.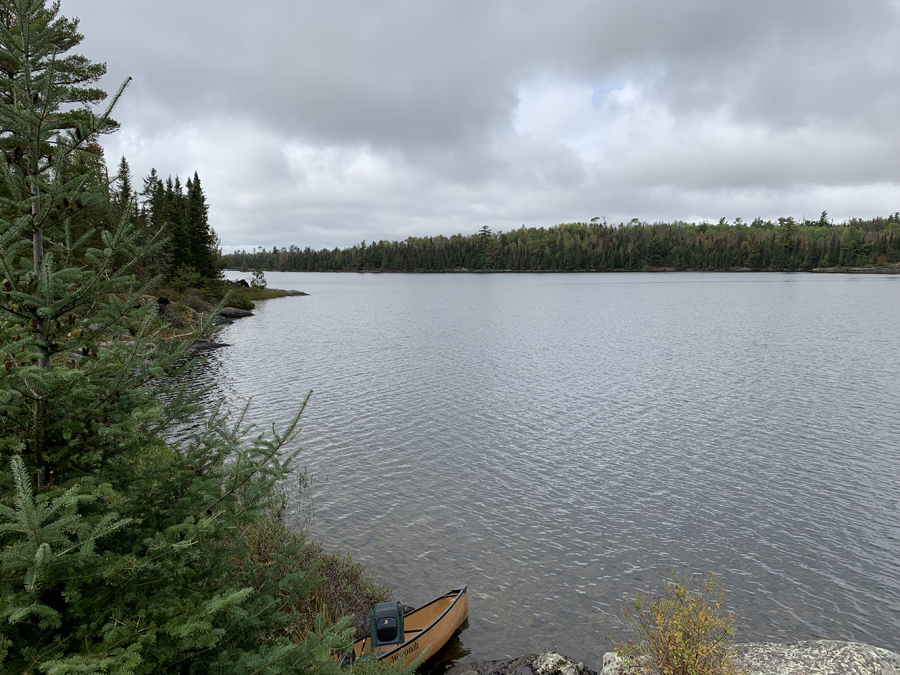 This view is to the northwest from the rock shelf just above the canoe landing.
Return to paddling on: DISAPPOINTMENT LAKE
Back to List of BWCA Campsites