Campsite on Disappointment Lake (#1385)
Campsite last visited on: October 3, 2021
On the south side of the large mid-lake point that juts out from the west shoreline of Disappointment Lake.
Click on the photos below to see the full resolution image - Use your browsers back button to close photo and return to this page.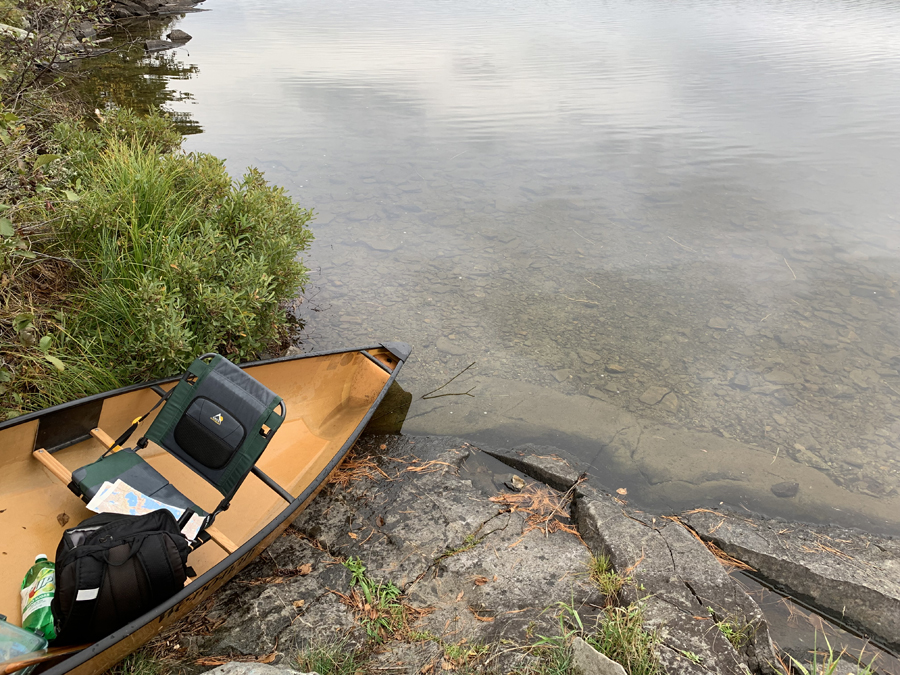 Shallow, clear water landing.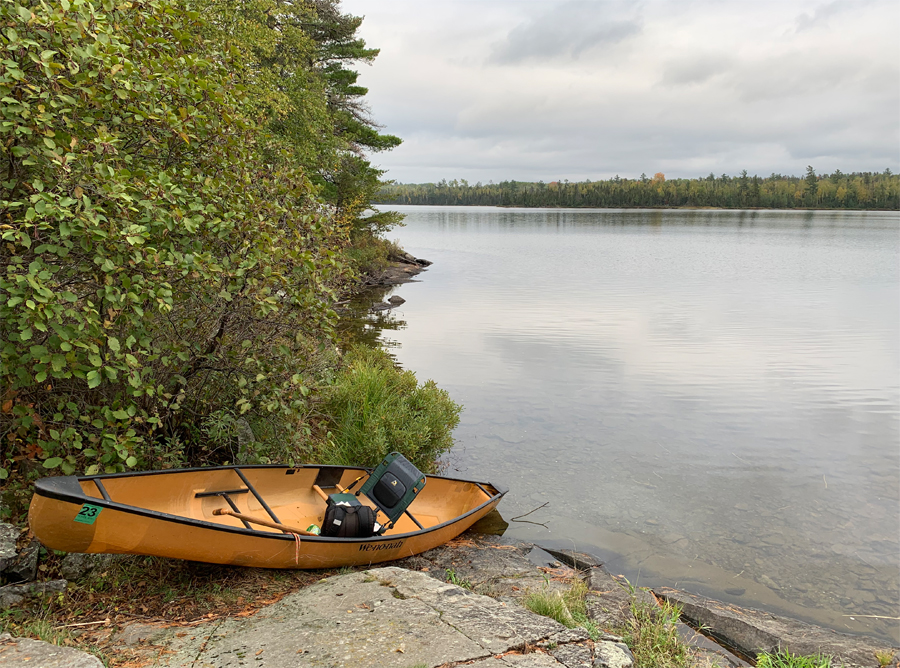 This view is to the east.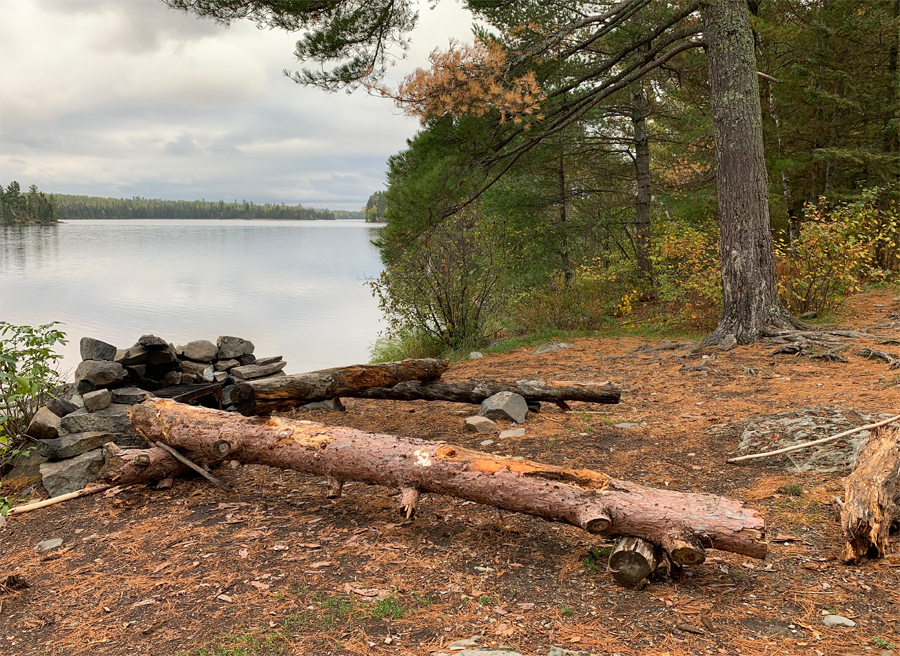 Western view from near the fire pit. The small island to the southwest of the campsite is just visible to the far left of your view.

Campsite located near the middle of the lake which gives expansive view. Latrine is up the hill at the end of a fairly long trail.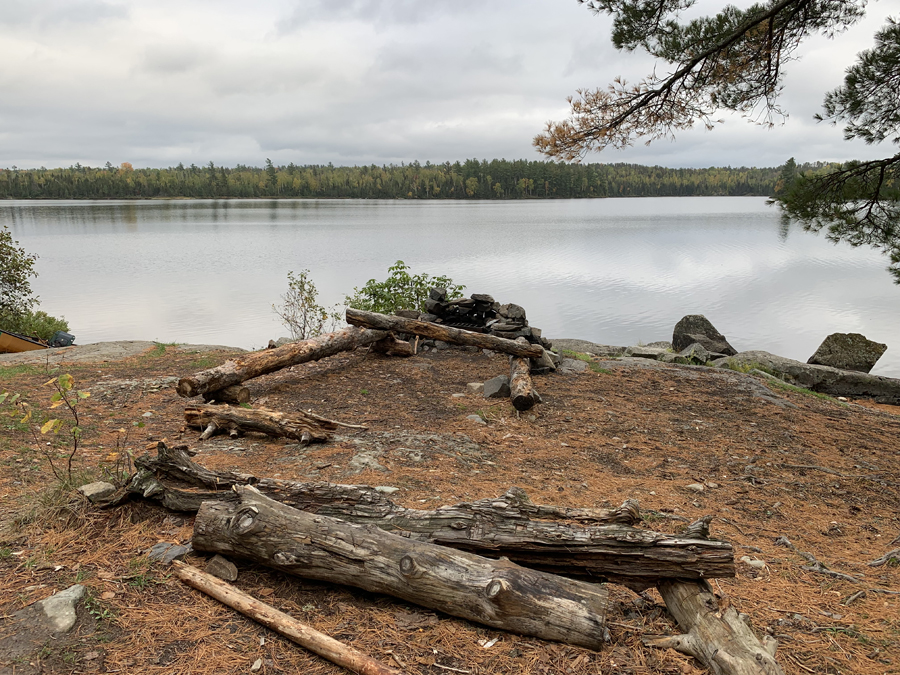 Another look at the fire pit, this time facing south.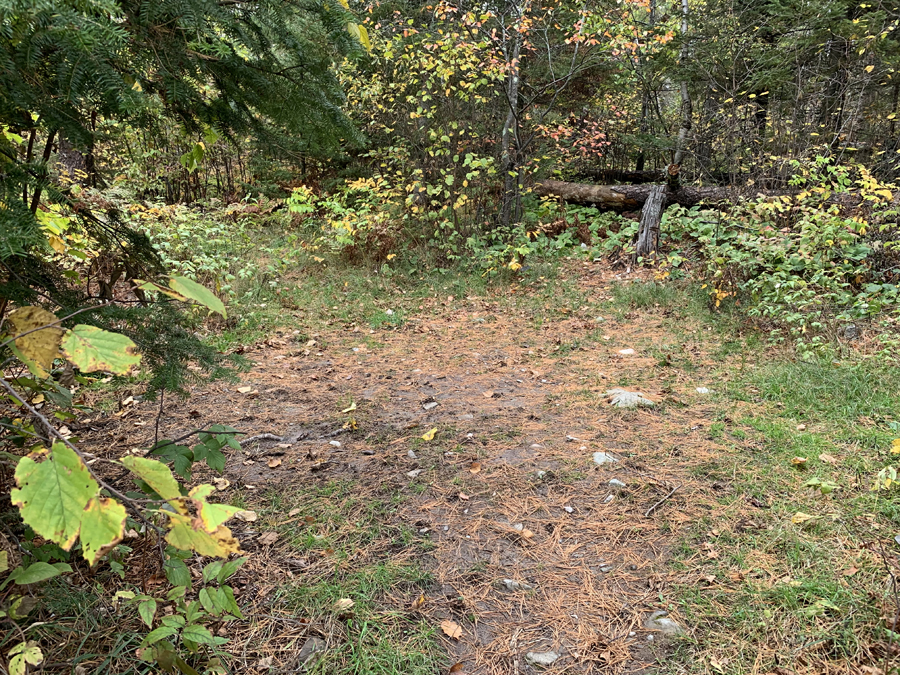 There are two or three tent pads at this campsite. This is one of them.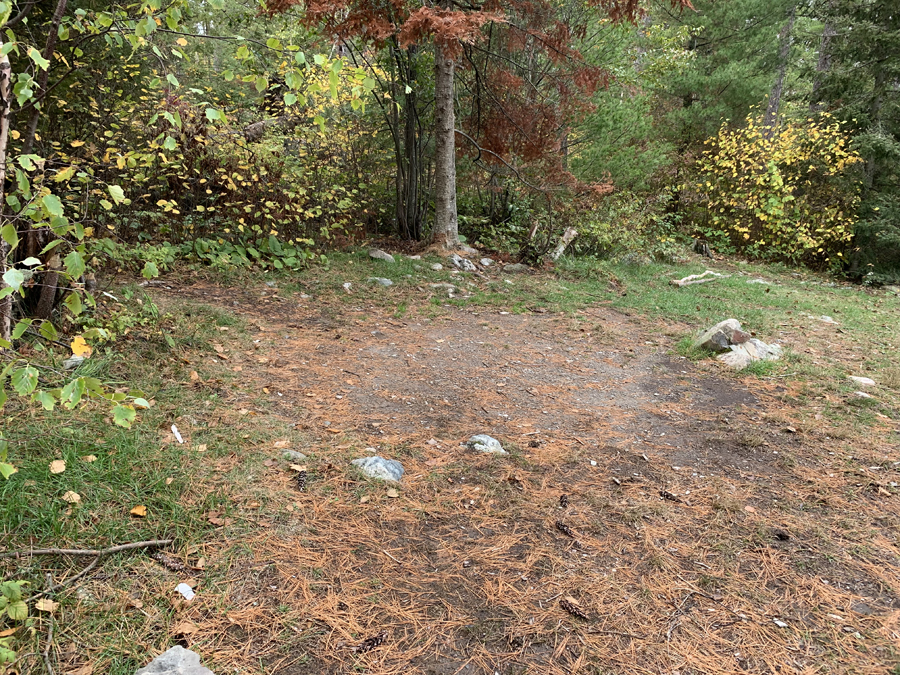 Here is another.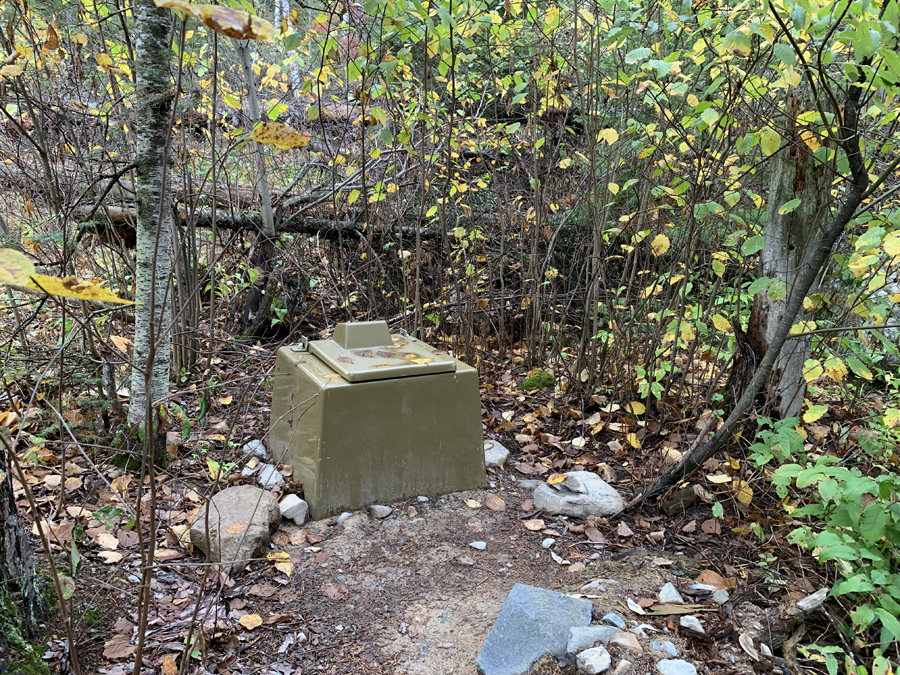 One of the modern, fancy latrines at this site. This contraption is located up a hill.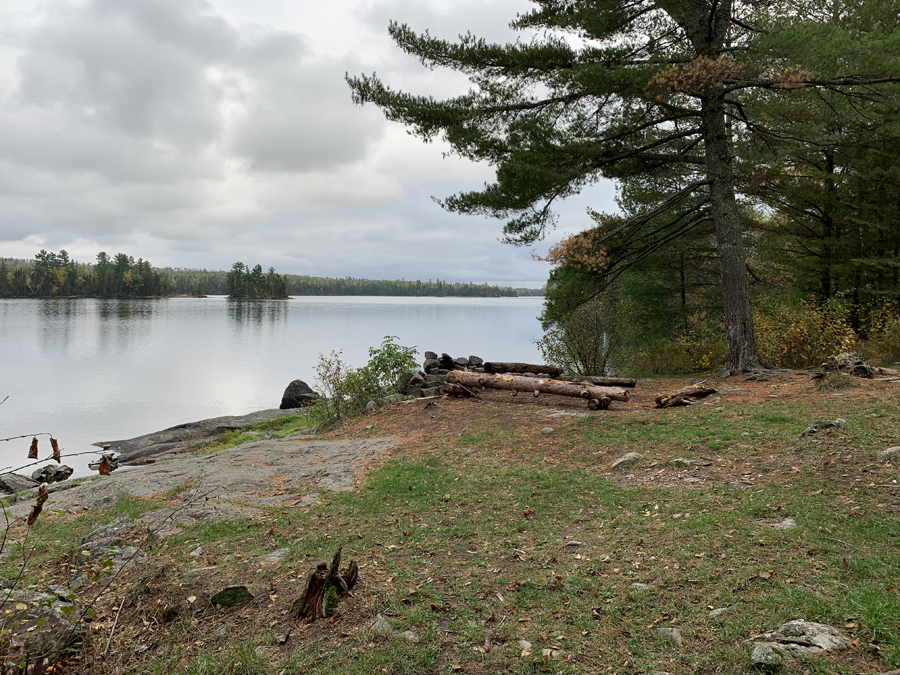 Southwest view.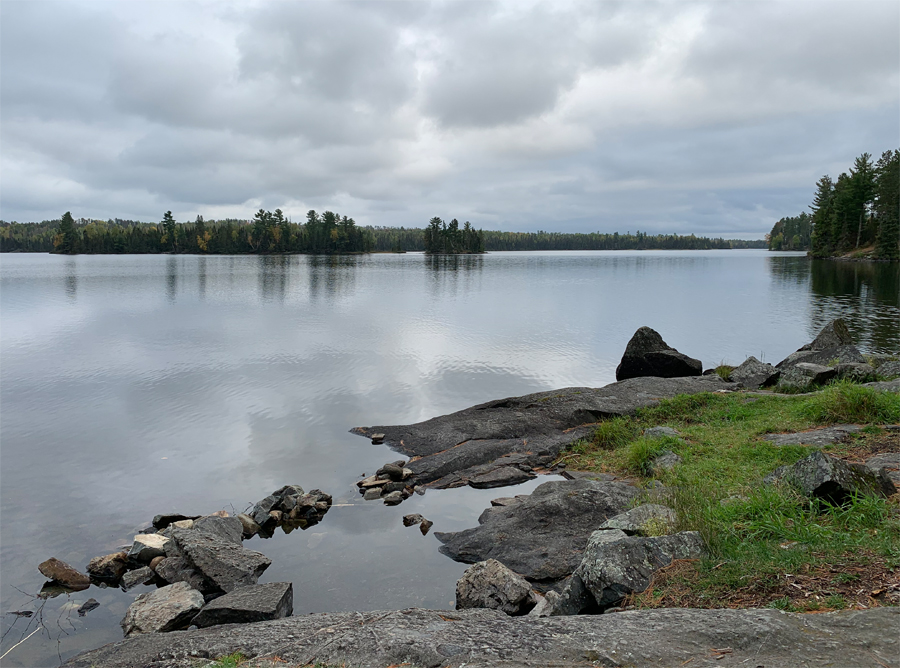 Another view to the southwest from down near the canoe landing.
Return to paddling on: DISAPPOINTMENT LAKE
Back to List of BWCA Campsites