Campsite (Abandoned) on Ella Hall Lake (#1750)
This campsite was unmaintained at time of last visit.
Campsite last visited on: August 26, 2018
Click on the photos below to see the full resolution image - Use your browsers back button to close photo and return to this page.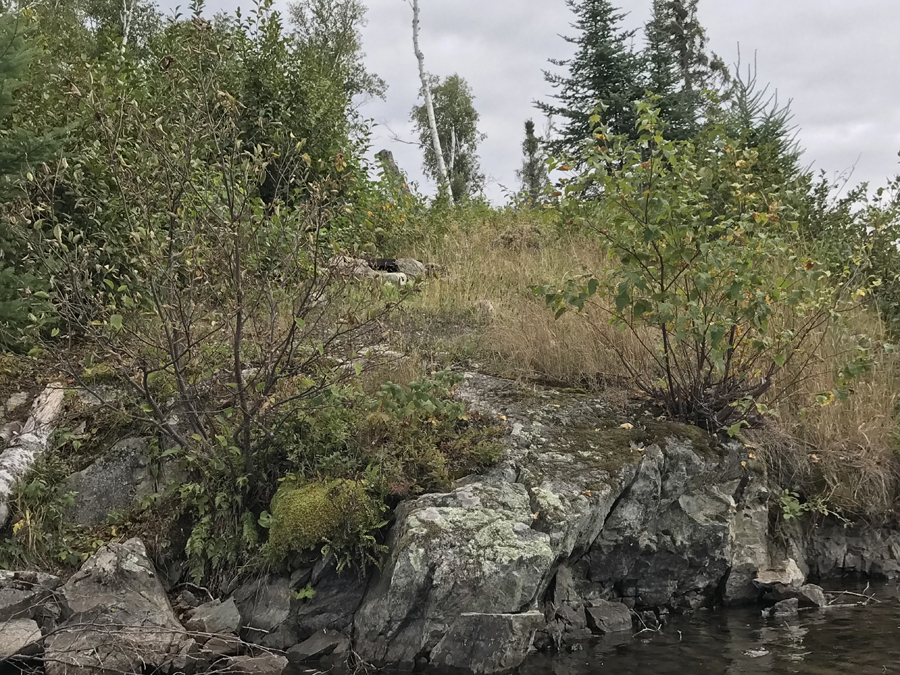 This abandoned campsite (as of most recent visit date) is on the island just to the east of the Mud Lake portage. You can see that it is heavily overgrown. The campsite stopped being used because of tree damage caused by recent windstorms. This campsite also doesn't have a particularly good spot to land a canoe.
Return to paddling on: ELLA HALL LAKE
Back to List of BWCA Campsites