Campsite on Fall Lake (#1759)
Campsite was in a state of disrepair at time of last visit.
Campsite last visited on: August 26, 2018
Click on the photos below to see the full resolution image - Use your browsers back button to close photo and return to this page.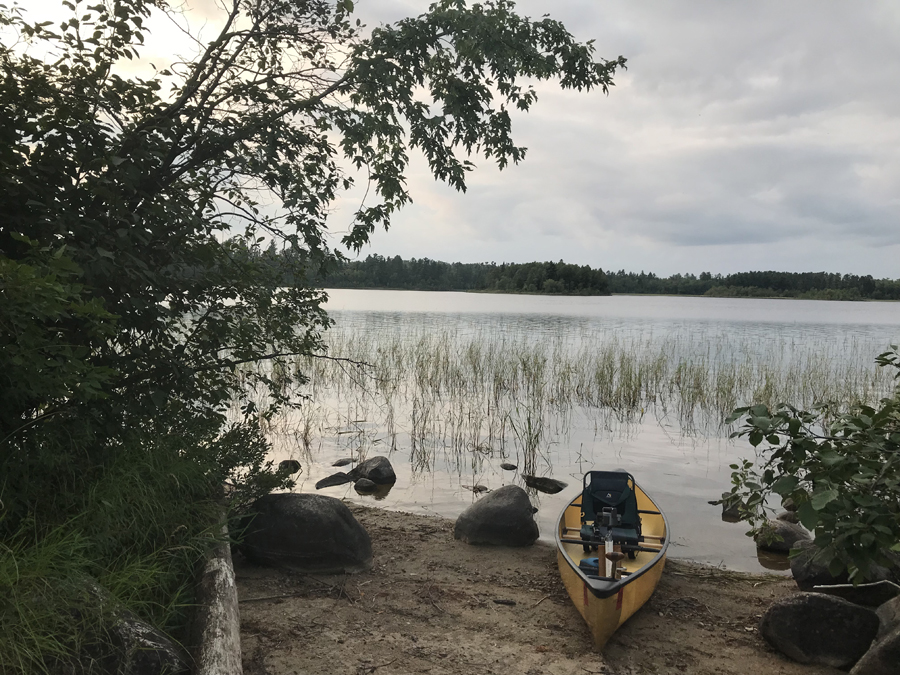 This campsite was heavily damaged by tree fall and appears that it is no longer being used (as of most recent visit date). It does have an excellent canoe landing. The site has nice views to the north across Fall Lake.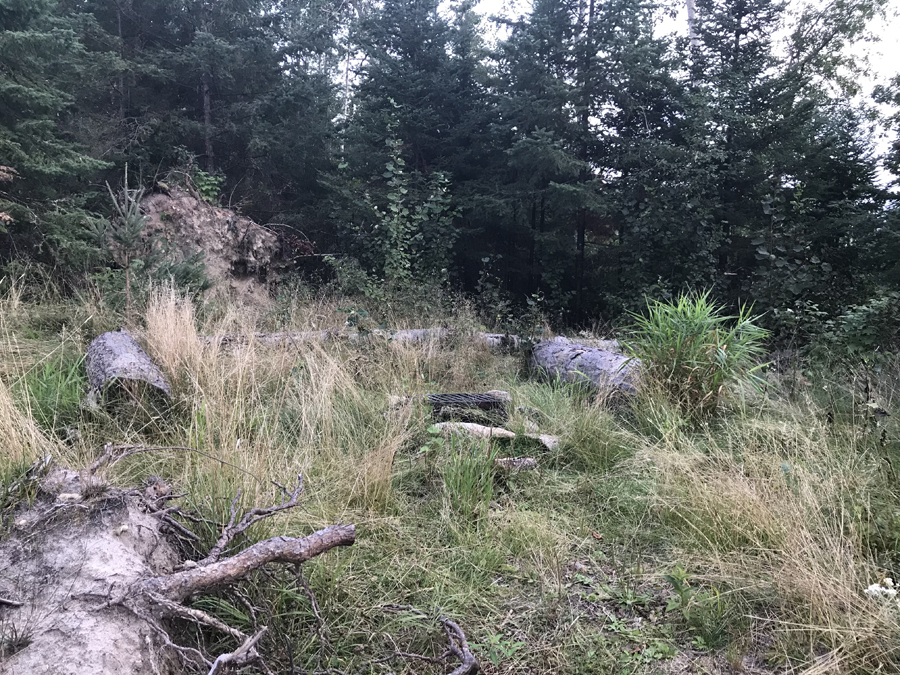 Tall grass chokes the campsite indicating it has seen few visitors recently.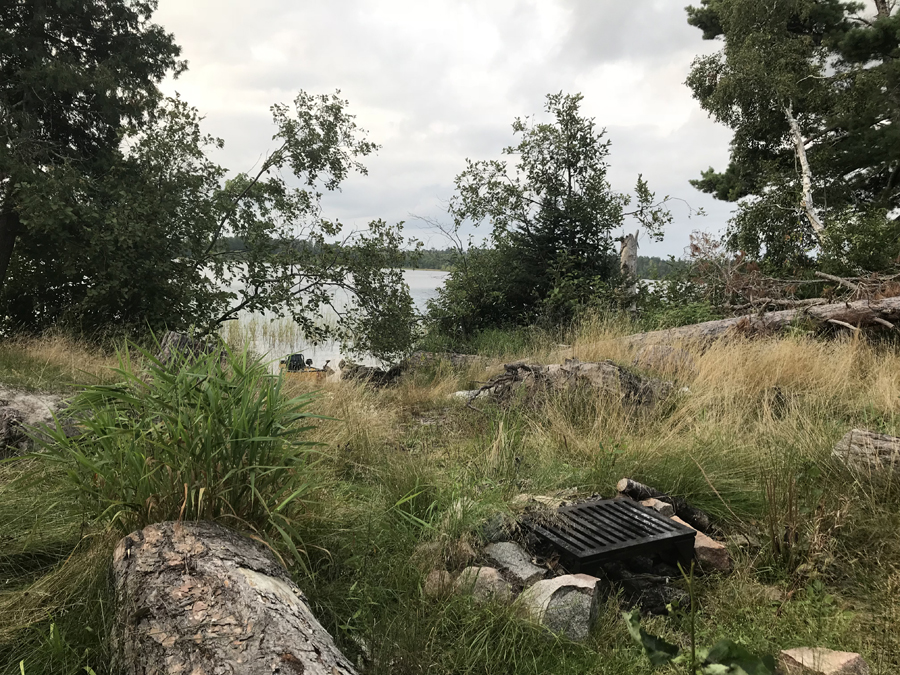 There is still a fire grate here. At time of last visit was unable to discern where the latrine was located.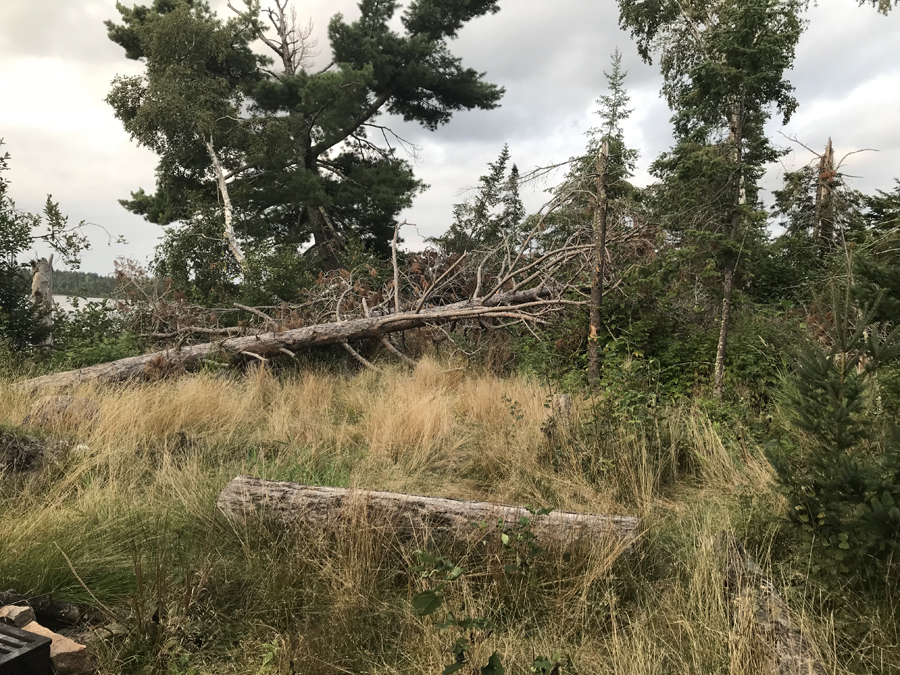 Many large trees have fallen in and around the campsite. There are two other campsites just to the north on Mile Island that are in good condition (although the nearest one does have tree damage too).

A quick stroll around this heavily damaged campsite.
Return to paddling on: FALL LAKE
Back to List of BWCA Campsites