Campsite on Ham Lake (#551)
Campsite last visited on: May 12, 2016
Click on the photos below to see the full resolution image - Use your browsers back button to close photo and return to this page.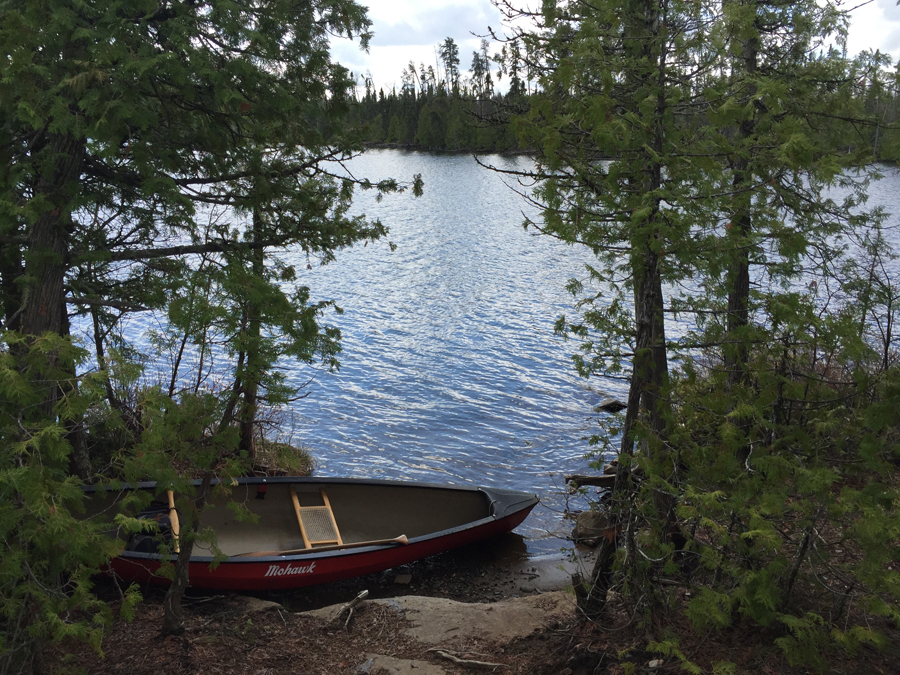 This campsite comes with a better than good canoe landing. Yes, that is sand beneath the canoe.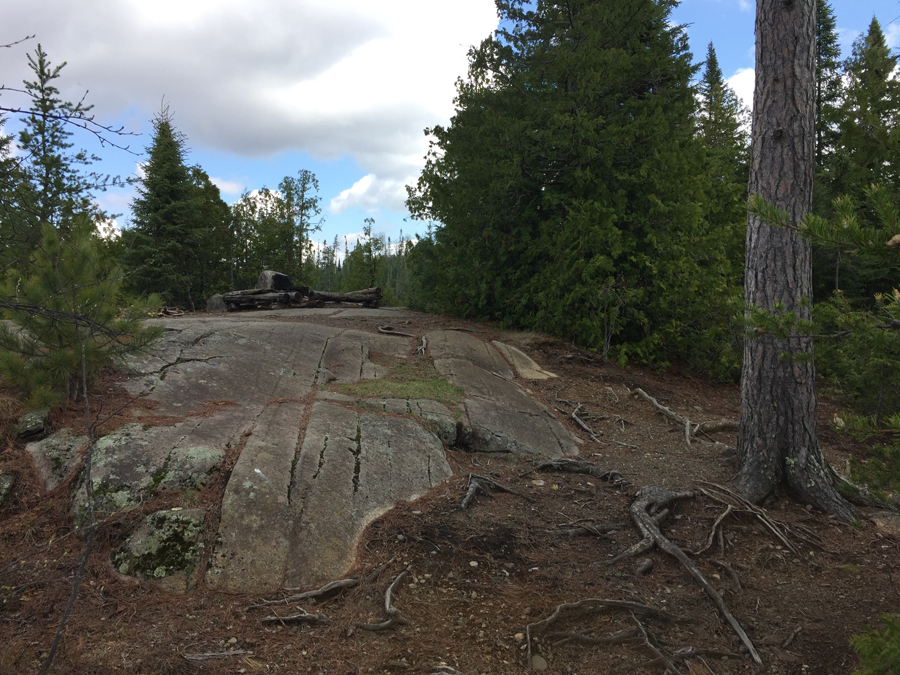 View while standing near the sandy canoe landing, looking up the slope to the fire grate area.

Exploring the campsite on the north point of Ham Lake. This is a large campsite, with plenty of places to pitch a tent. Campsite can be a little exposed being up high and open to the west and south. Ham Lake is not in the BWCA, so you are not required to have a BWCA permit to camp on this lake.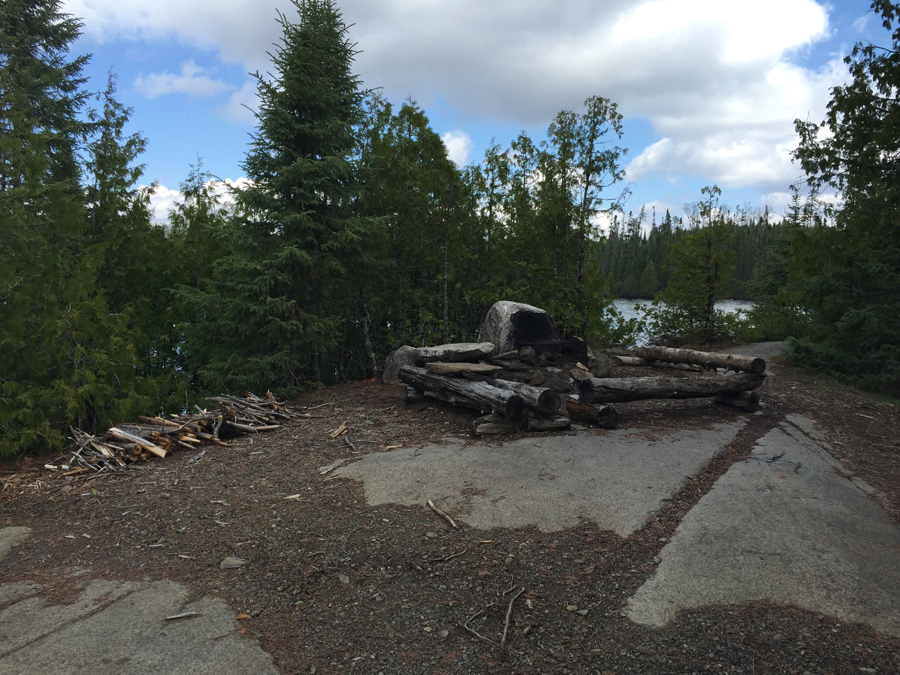 This campsite offers panoramic views of most of Ham Lake. For that reason, it is often occupied.
Return to paddling on: HAM LAKE
Back to List of BWCA Campsites