Campsite on Ham Lake (#553)
Campsite last visited on: May 12, 2016
Click on the photos below to see the full resolution image - Use your browsers back button to close photo and return to this page.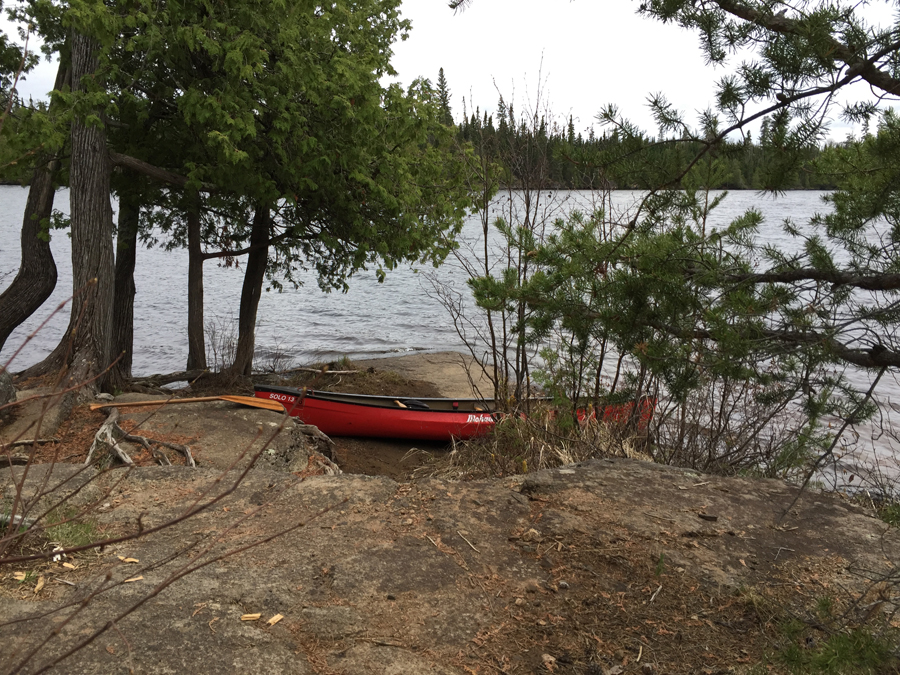 View of the solid canoe landing area on a ledge rock that extends down into the water. Good footing.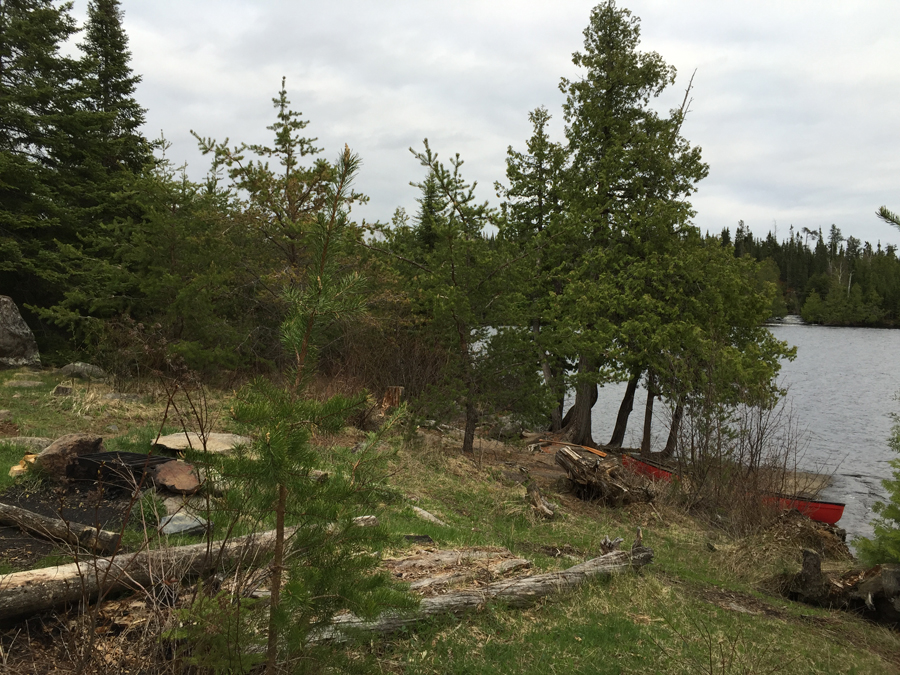 Fire grate on the left, with canoe landing area in the background. To the right side of your view, in the far distance across the lake, you can see where the Cross River tumbles into Ham Lake (just right of the tree).

A brief stroll around this campsite. The campsite offers great views looking to the west. The distant rumble of the Cross River flowing into Ham Lake (directly south across the lake) will rock-a-bye you to sleep at night. This is probably the second best campsite on the lake. The one on the north point may be better, but peoples preferences differ of course.

The view toward the west from the campsite. If there is a strong westerly wind this campsite might be a bit exposed. The log furniture at this campsite has seen better days.
Return to paddling on: HAM LAKE
Back to List of BWCA Campsites