Campsite on Little Gabbro Lake (#1707)
Campsite last visited on: August 5, 2016
Click on the photos below to see the full resolution image - Use your browsers back button to close photo and return to this page.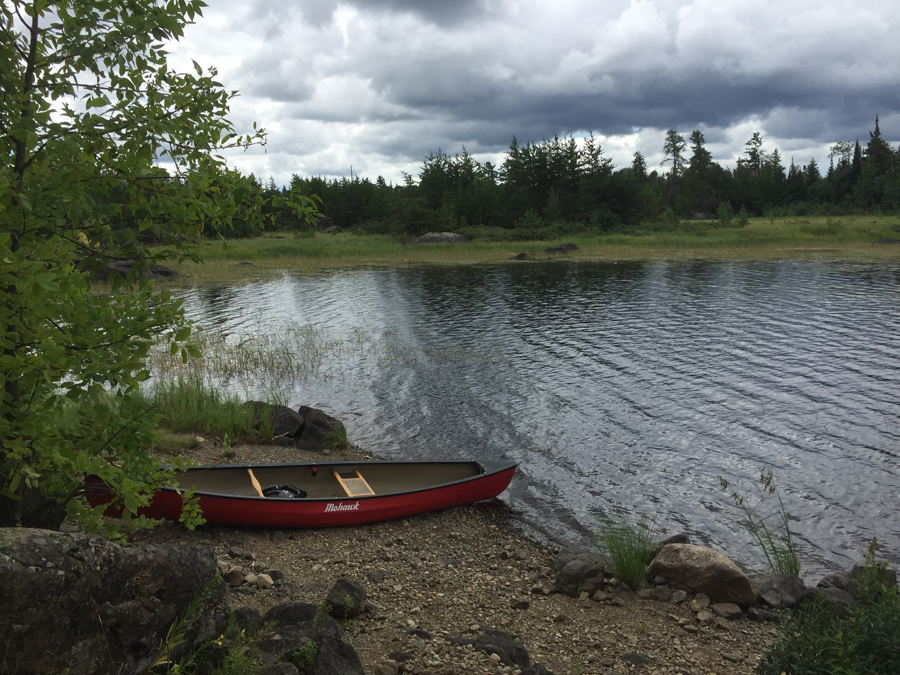 Great landing at this campsite. There is another landing on the channel side of this campsite.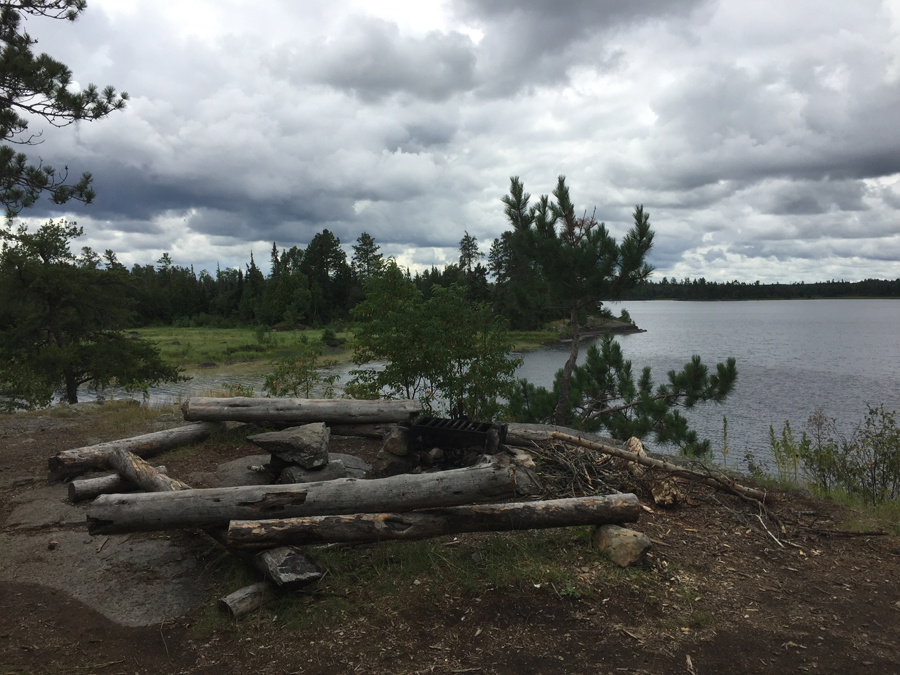 Fire grate location provides panoramic views of much of the lake toward the south.

Walk around the campsite. Heavily used campsite. Would be vulnerable to high winds. Campsite offers sweeping views of Little Gabbro Lake. Very open and large site. Many places for tents. There is another campsite just across the channel, the major drawback of this site.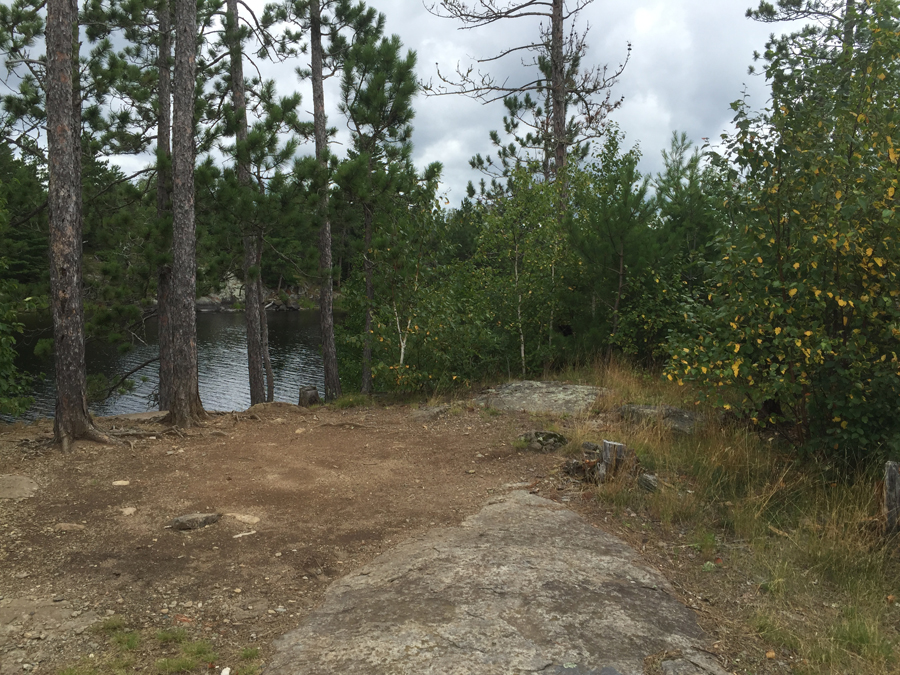 Plenty of space at this campsite for tents. A large group could camp here. There is another campsite across the channel if you want to split a group up.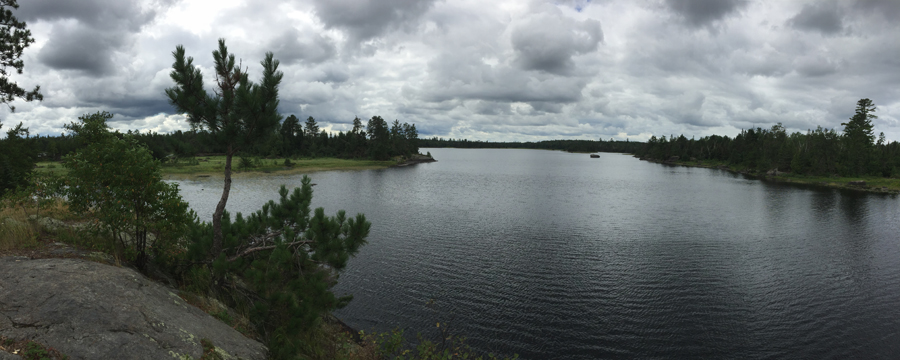 View of Little Gabbro Lake from near the fire grate area at this campsite.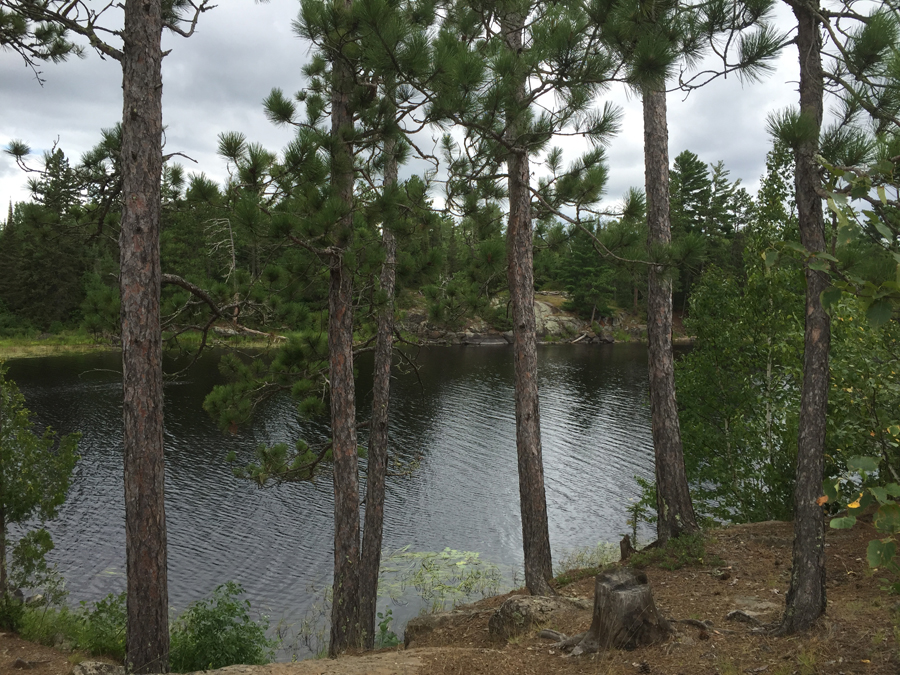 Just right of center (behind the tree) you can see the campsite on the otherside of the channel. You could have neighbors.
Return to paddling on: LITTLE GABBRO LAKE
Back to List of BWCA Campsites