Campsite on Little Trout Lake (#776)
Campsite last visited on: August 17, 2020
Click on the photos below to see the full resolution image - Use your browsers back button to close photo and return to this page.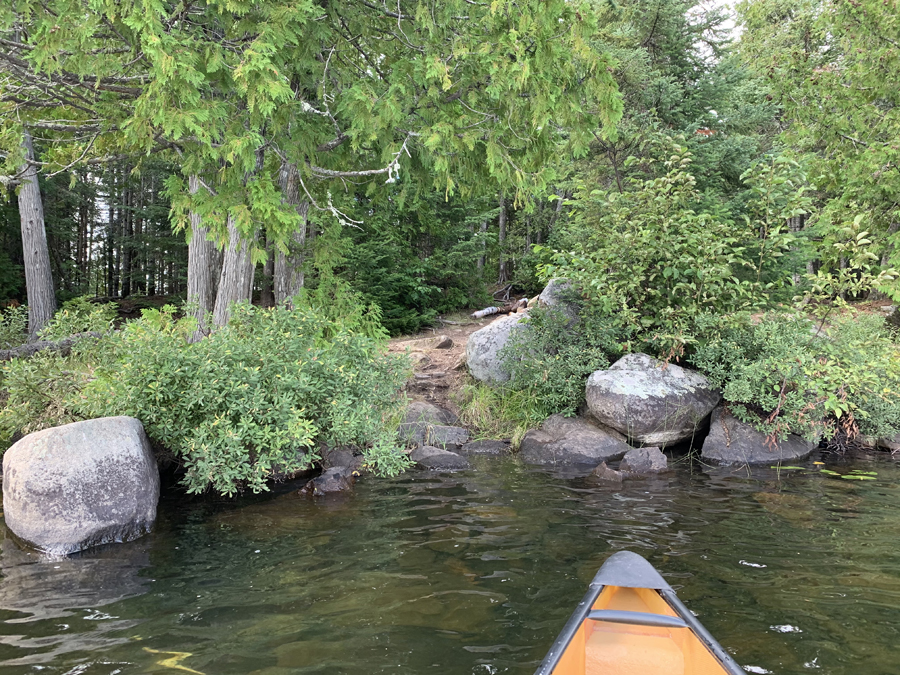 View of the campsite from the water. This site is easy to find because it is on the point and close to the waters edge.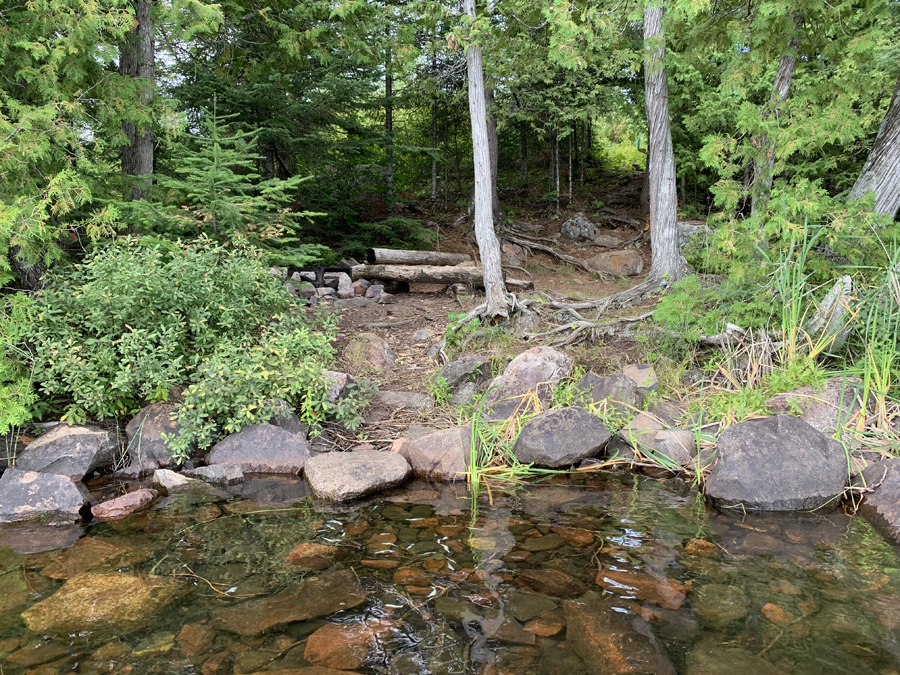 The water is clear enough. You can see the bottom is a tad rocky, but its not a boulder minefield with deep water. Water is about shin deep.

The site is the most private on the lake. The fire pit is right down next to the lake. There are at least two sizeable tent pads. The landing is mediocre, but not a deal breaker. Seems to be plenty of branches for food pack hanging. It is possible to walk through the woods to the otherside of the point.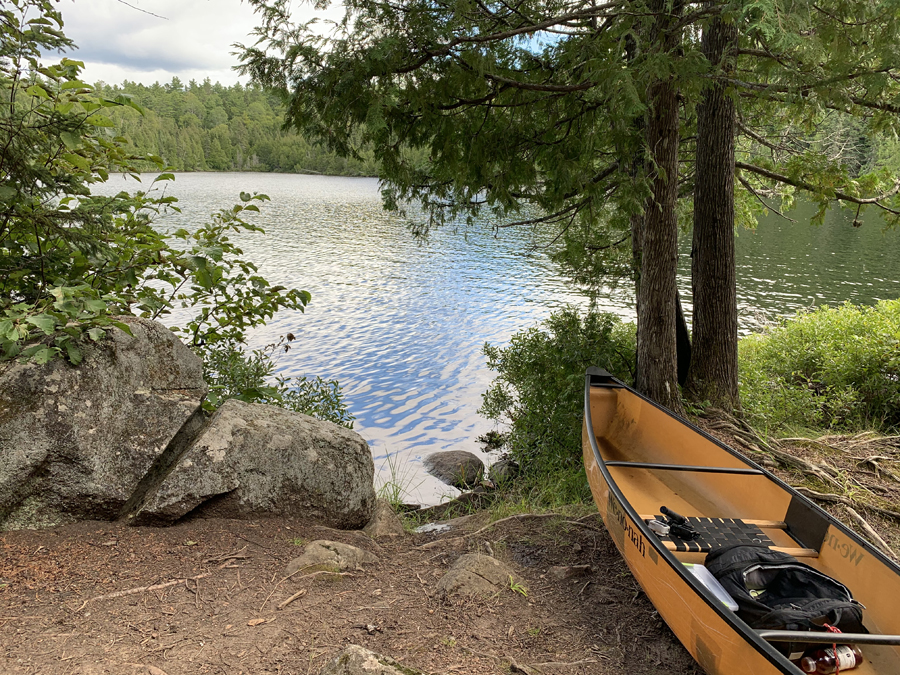 The canoe landing is within a canoe length of the fire pit.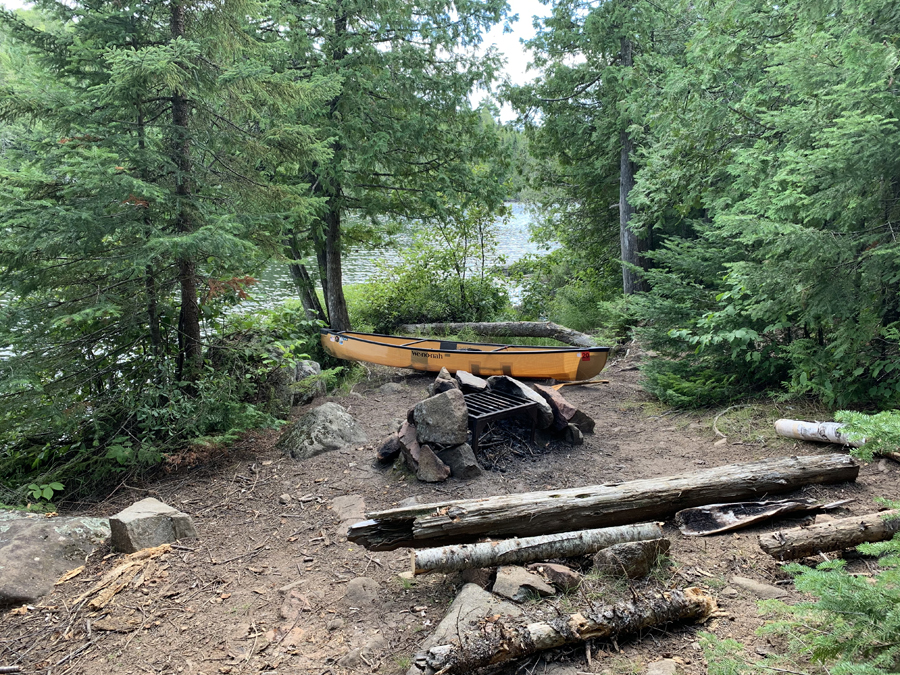 The kitchen area. The log furniture is getting on in years. Nice view of the water while sitting around the campfire.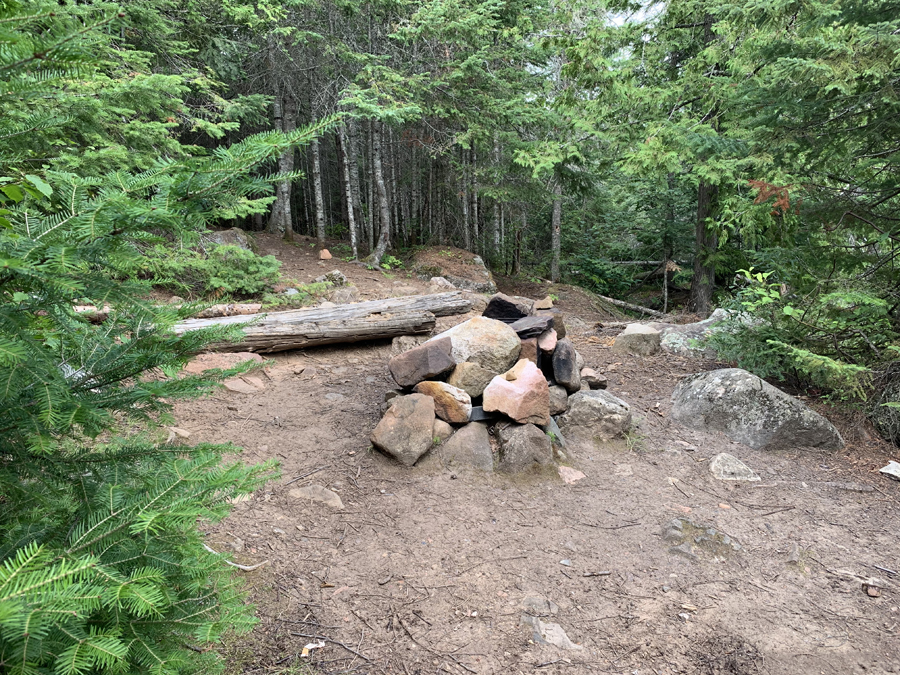 The fire pit from another angle.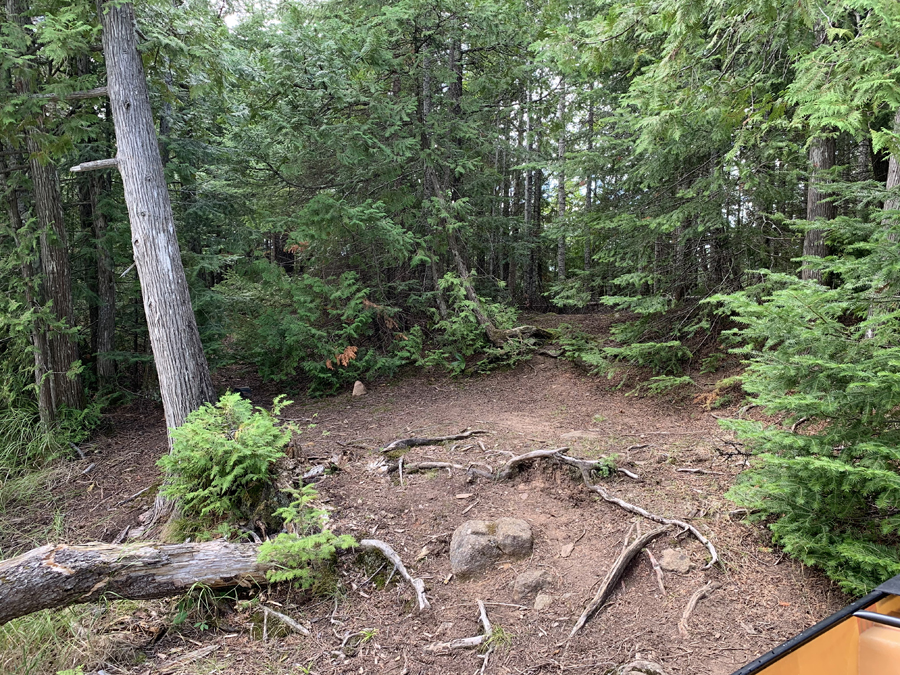 A small tent pad just beyond those roots.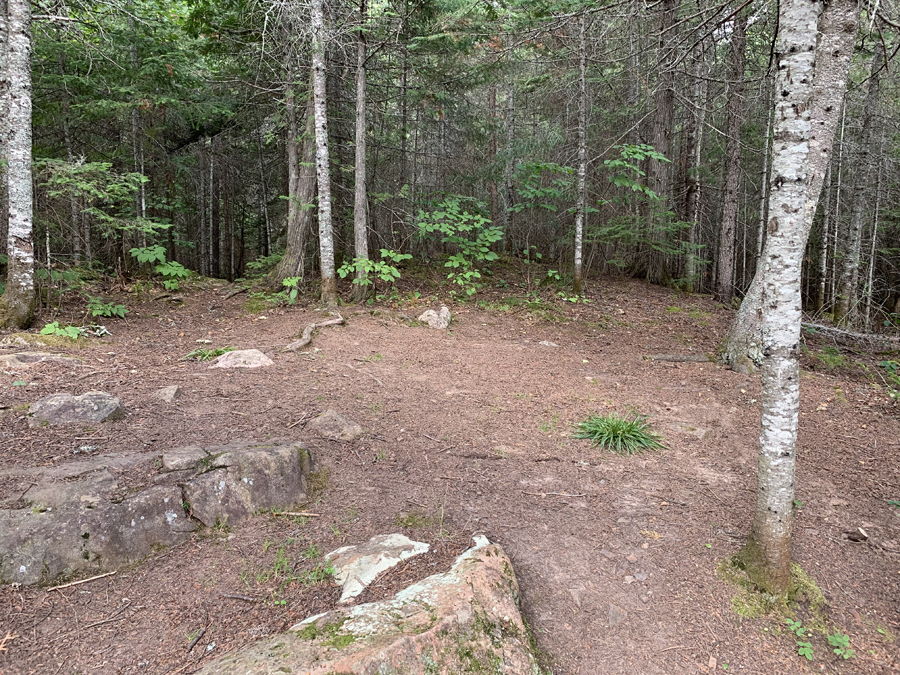 This is the big tent pad. Room on this one for more than one tent.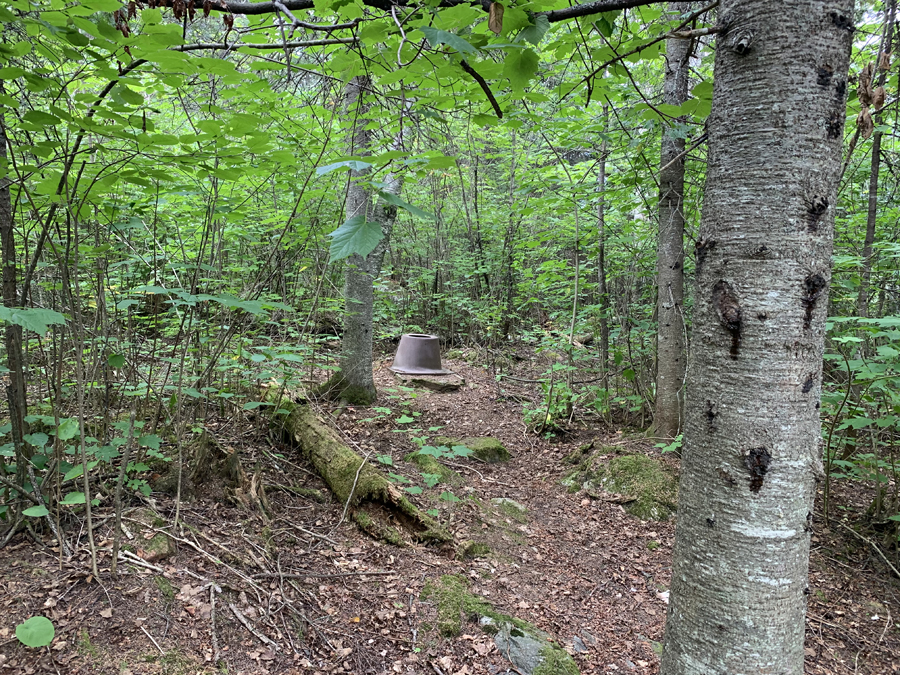 The drop zone.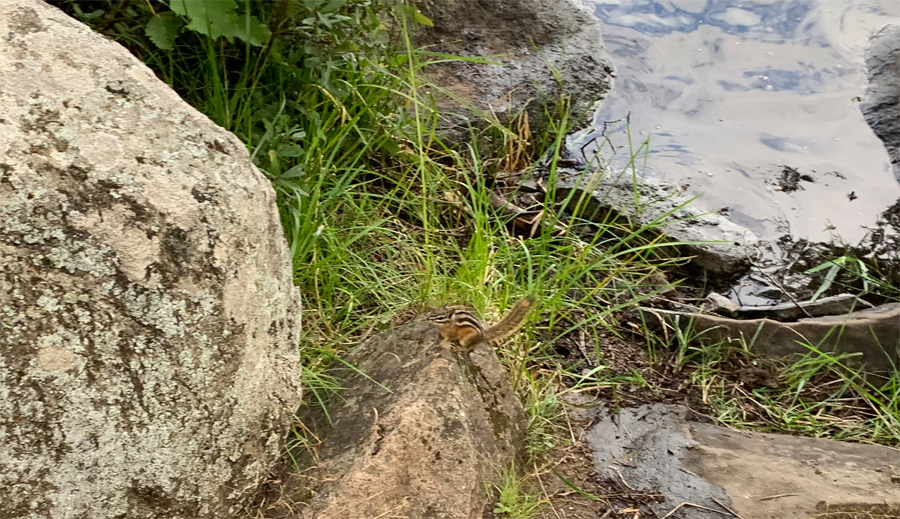 The camp mascot.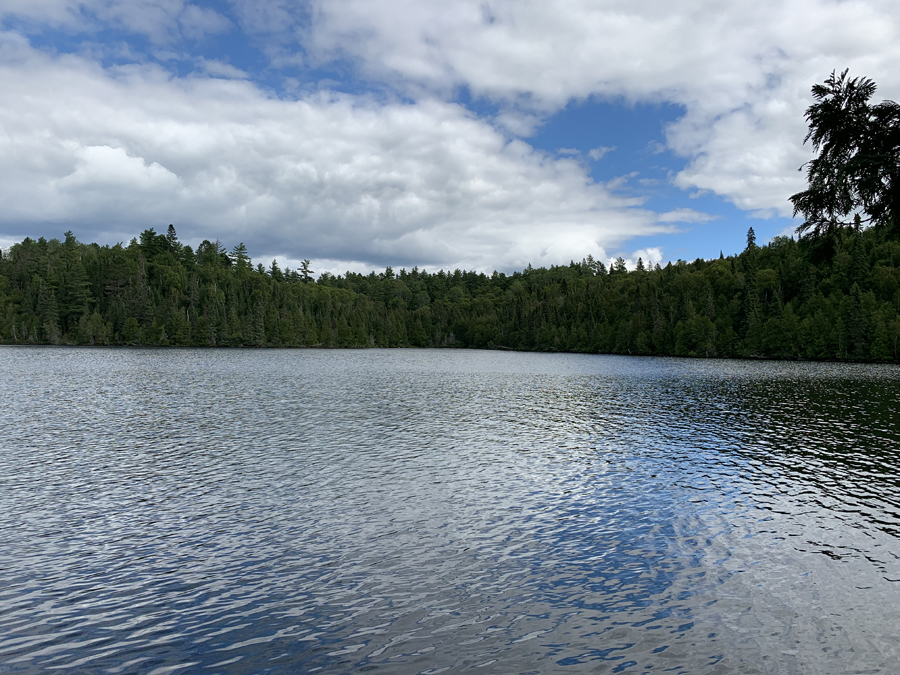 View across the bay, toward the south from the campsite.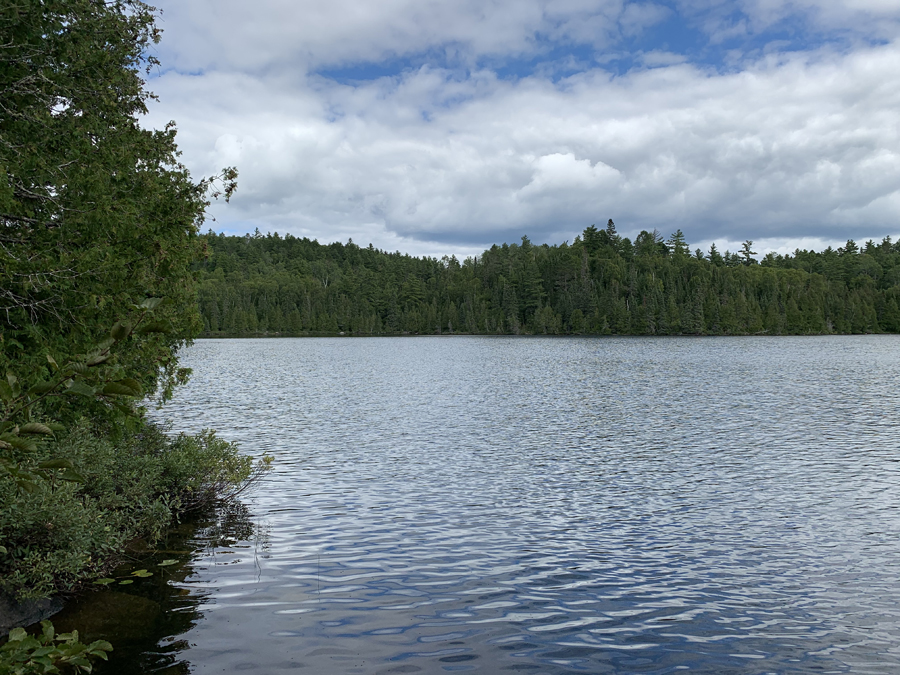 View to the east of the eastern end of Little Trout Lake.
Return to paddling on: LITTLE TROUT LAKE
Back to List of BWCA Campsites