Campsite on Missing Link Lake (#547)
Campsite last visited on: July 23, 2016
Click on the photos below to see the full resolution image - Use your browsers back button to close photo and return to this page.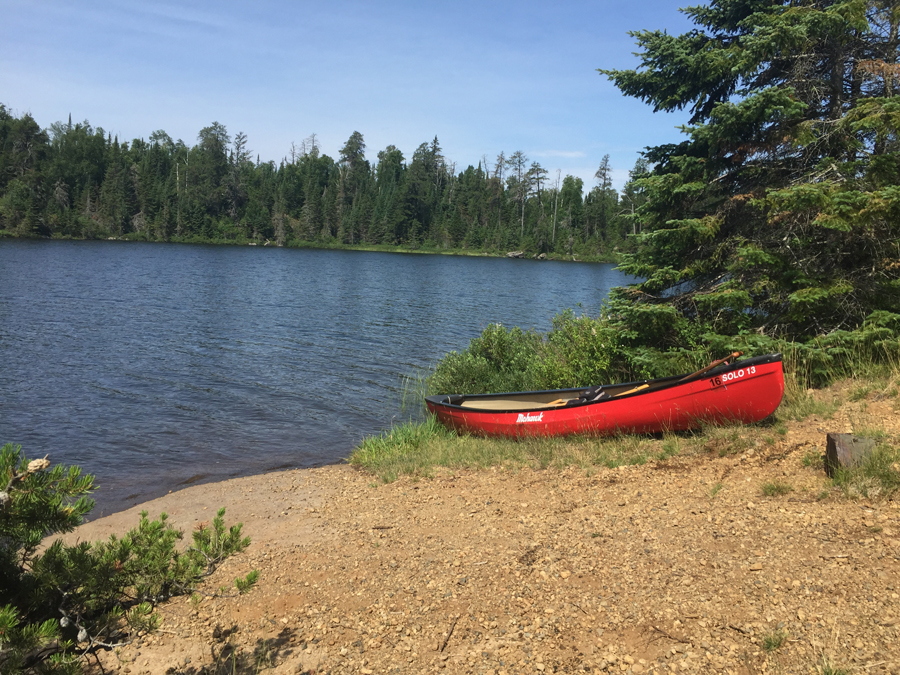 This campsite is just east of the Round Lake portage. Therefore you can expect some canoe traffic passing by. The canoe landing is a solid rock slab that recedes into the lake.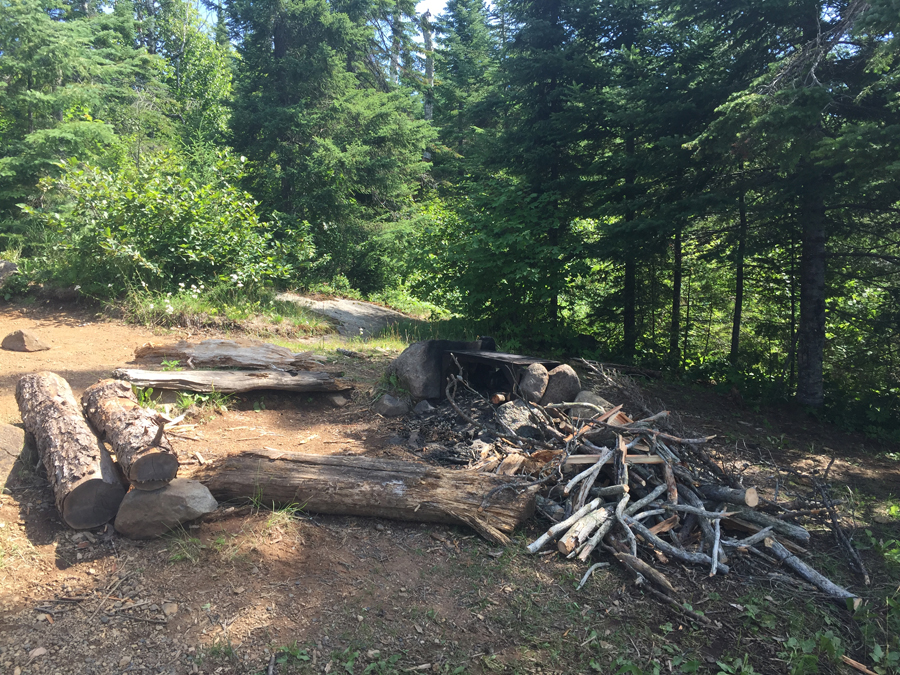 The overall campsite is fairly small, but it is nice enough. There are two tent setup spots. One by the fire pit and one back in the woods. You could get two tents on each spot assuming everyone gets along.

A walk around of this campsite. Campsite faces south with decent views of the lake.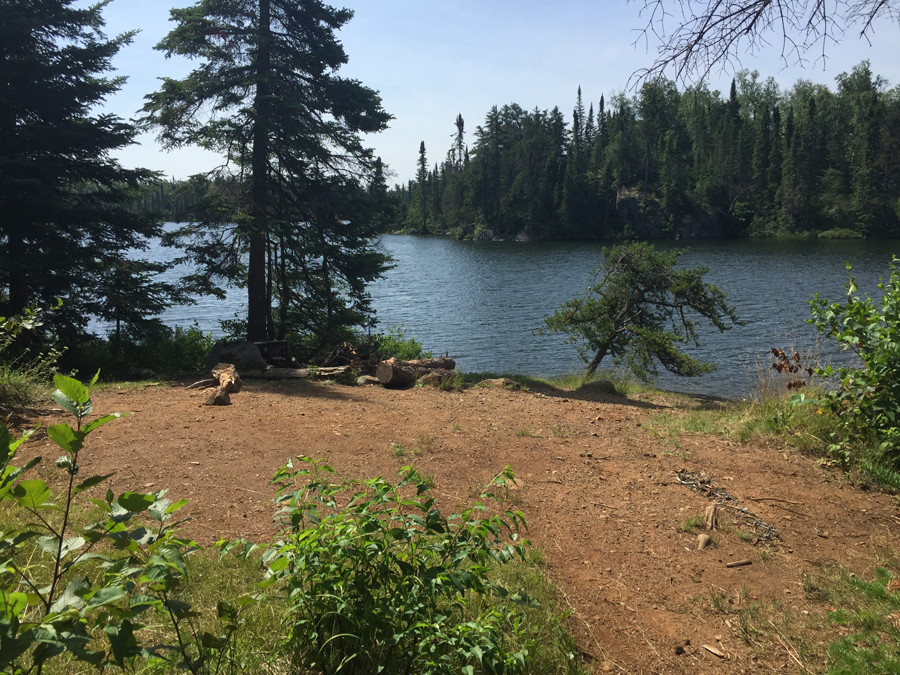 A few trees for food packs can be found back in the woods.
Return to paddling on: MISSING LINK LAKE
Back to List of BWCA Campsites