Campsite on Missing Link Lake (#549)
Campsite last visited on: July 23, 2016
Click on the photos below to see the full resolution image - Use your browsers back button to close photo and return to this page.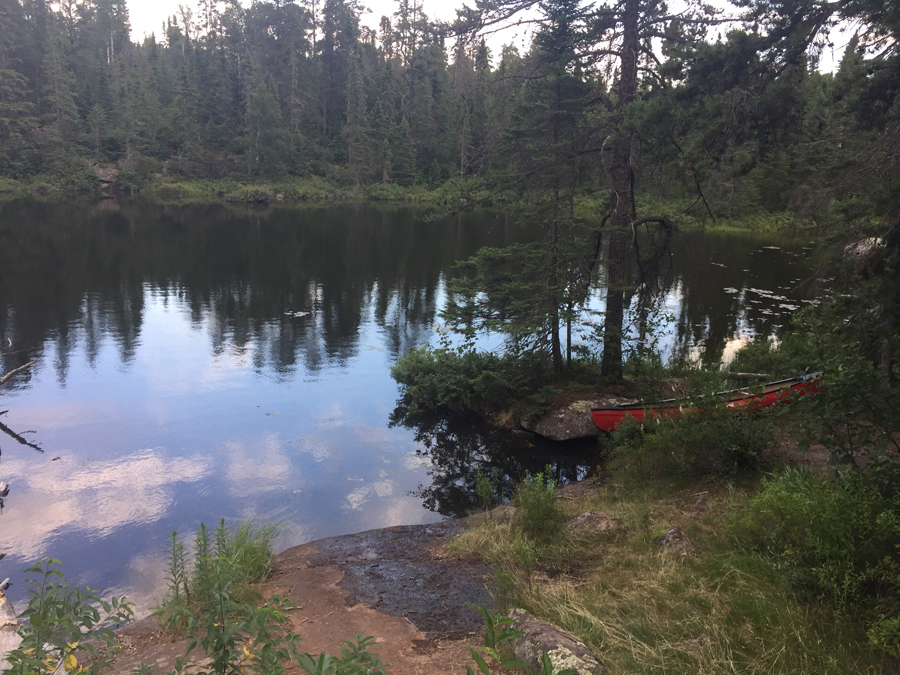 This campsite is kind of hard to see from your canoe and it is easy to go right by it. The site is raised up above the water on a ledge. The canoe landing provides a secure place to exit the boat, by notching the bow into a crevice.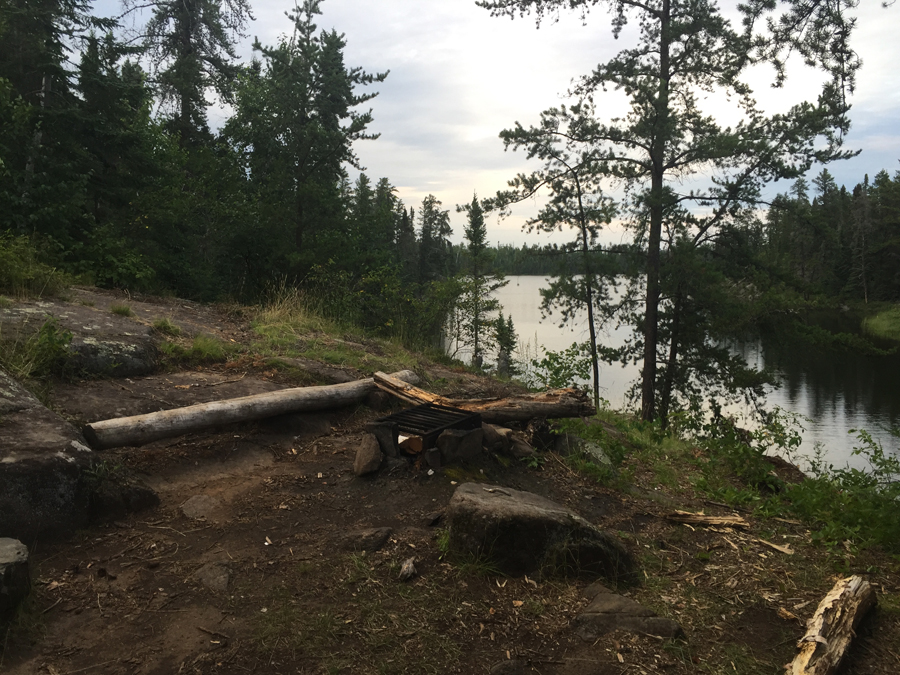 A complete set of rock furniture "Flintstones-style" comes with this campsite. A couple of the log divans are available, but one is worn. The other one remains in fair shape.

Taking a brief walk around this campsite. [A fallen tree toppled by a recent storm prevented a walk all the way to the biffy. This tree was likely cleared not long after this was recorded.]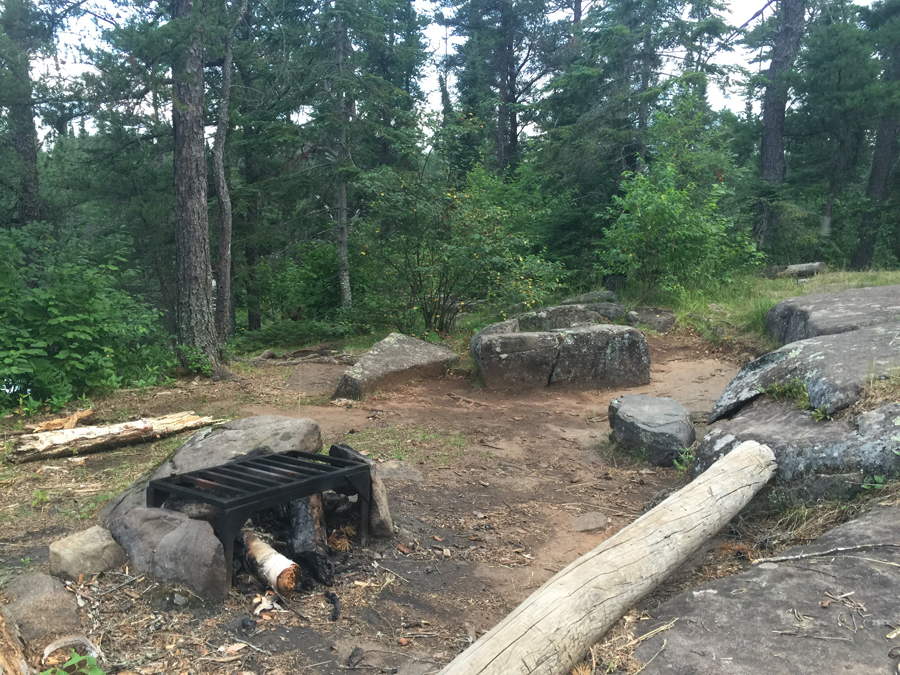 A good look at the setup. Perfect sitting rocks. A few trees available for hanging the grub pack. The tent space is fairly minimal.

Because of this campsites elevated position, it provides quite a view of the lake, even though it is sort of tucked into the forest. It is not a good stargazing campsite, as there are no exposed rock slabs extending out into the lake to provide unobstructed views of the sky.
Return to paddling on: MISSING LINK LAKE
Back to List of BWCA Campsites