Campsite on Newfound Lake (#1303)
This campsite is more toward the east end of Horseshoe Island than is shown on most maps.
Campsite last visited on: May 2, 2021
Click on the photos below to see the full resolution image - Use your browsers back button to close photo and return to this page.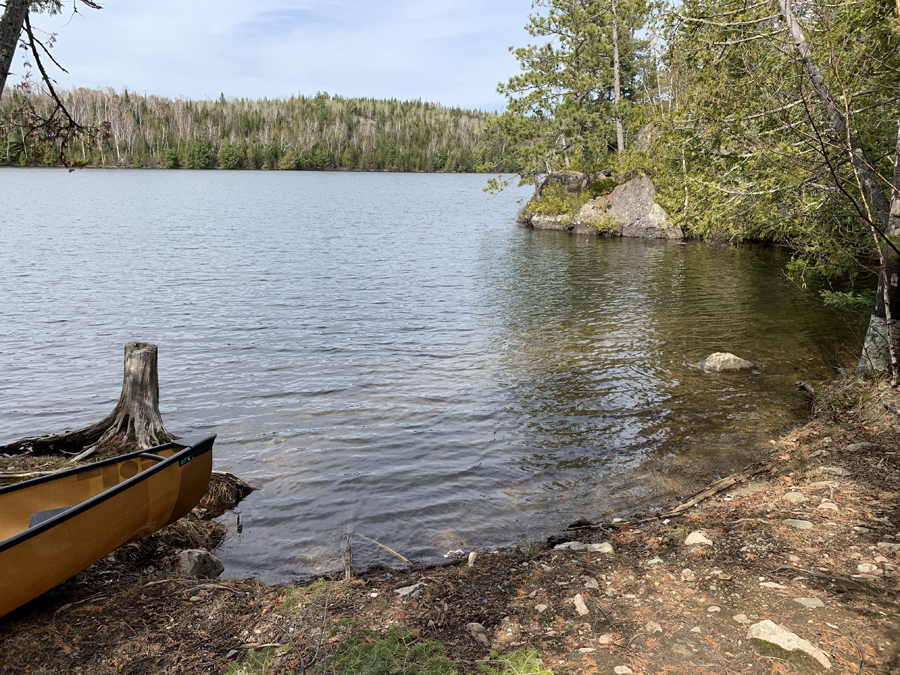 Canoe landing is very easy at the campsite. Here you are looking toward the north.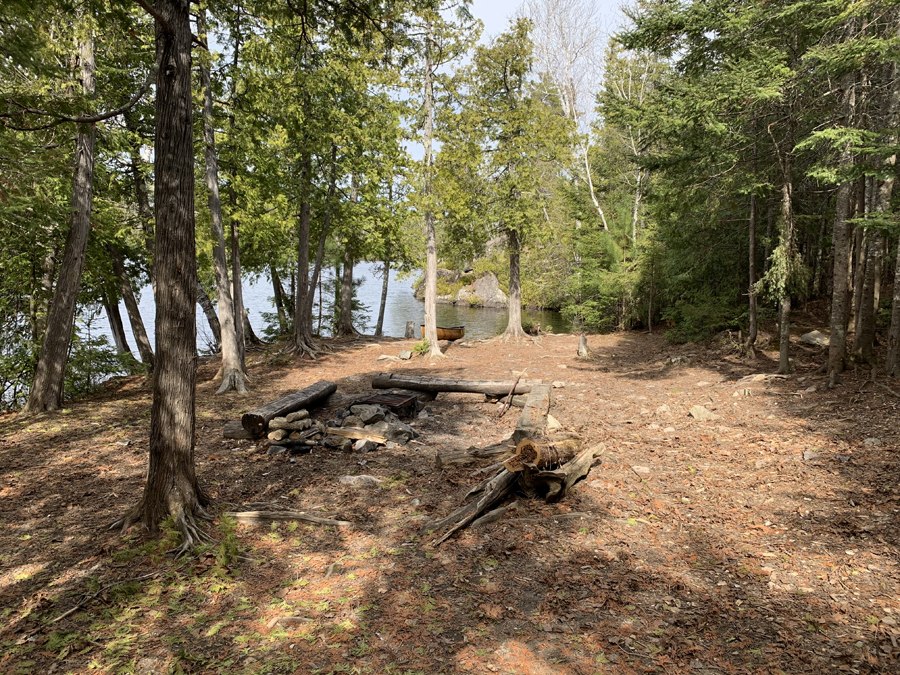 The fire pit has good logs in place for seating.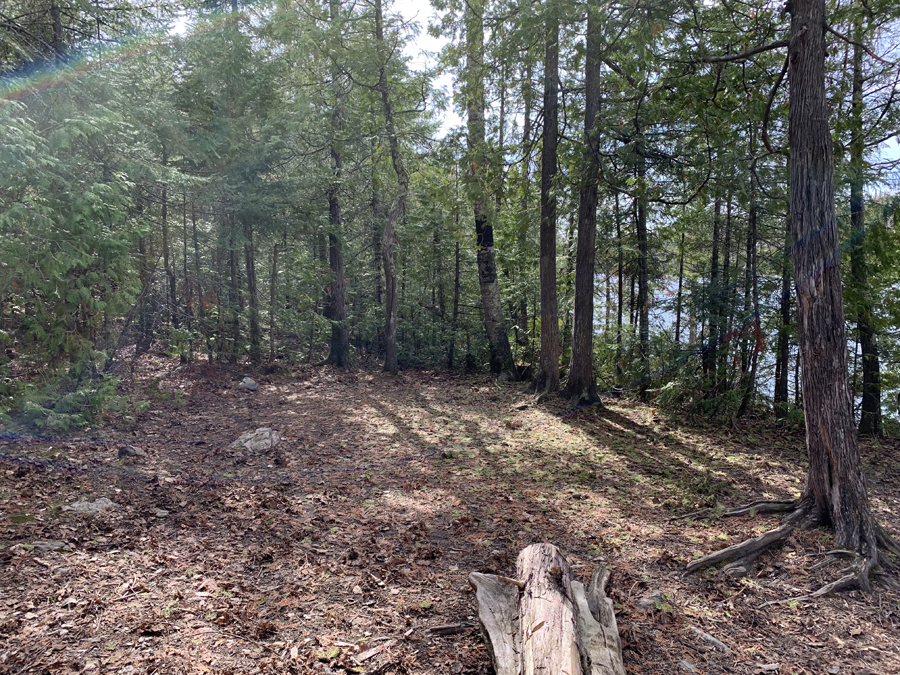 This is a rather compact campsite. This is one of the two tent pads.

Walk around this small campsite on Horseshoe Island.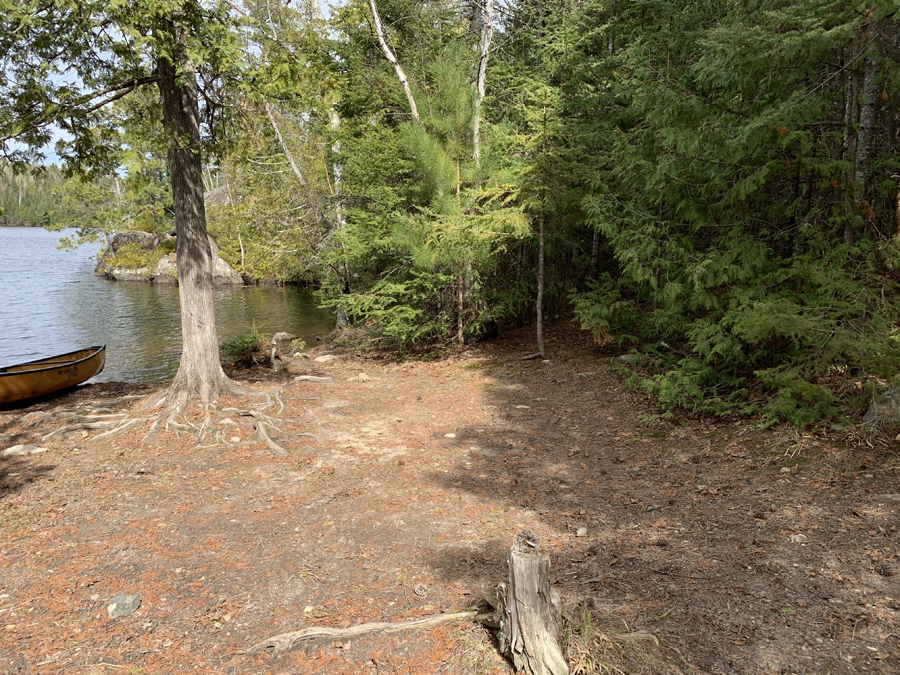 Another tent pad is between the fire pit and the canoe landing.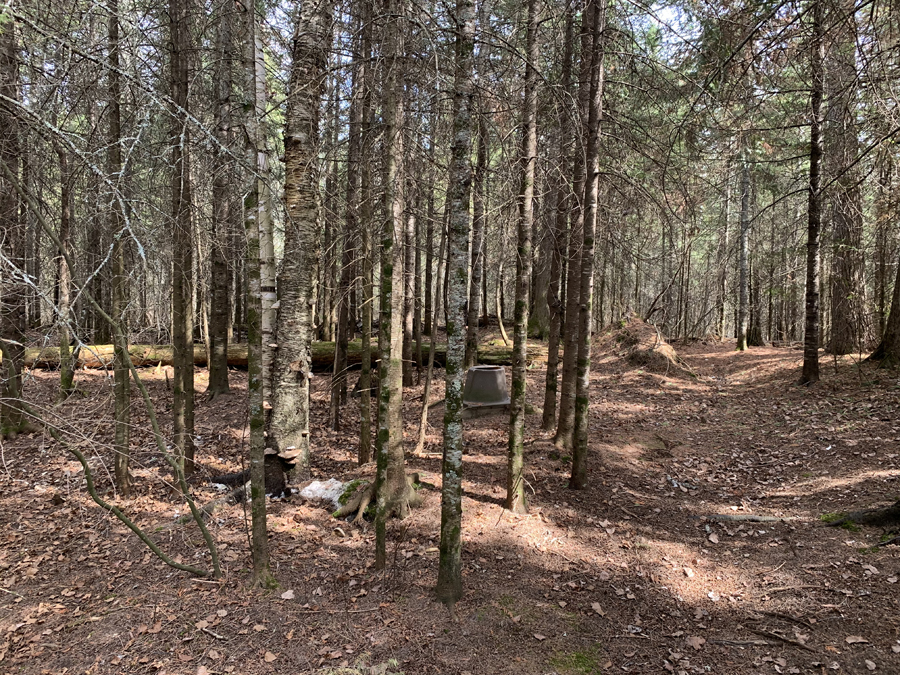 The pit toilet in a copse of young pines.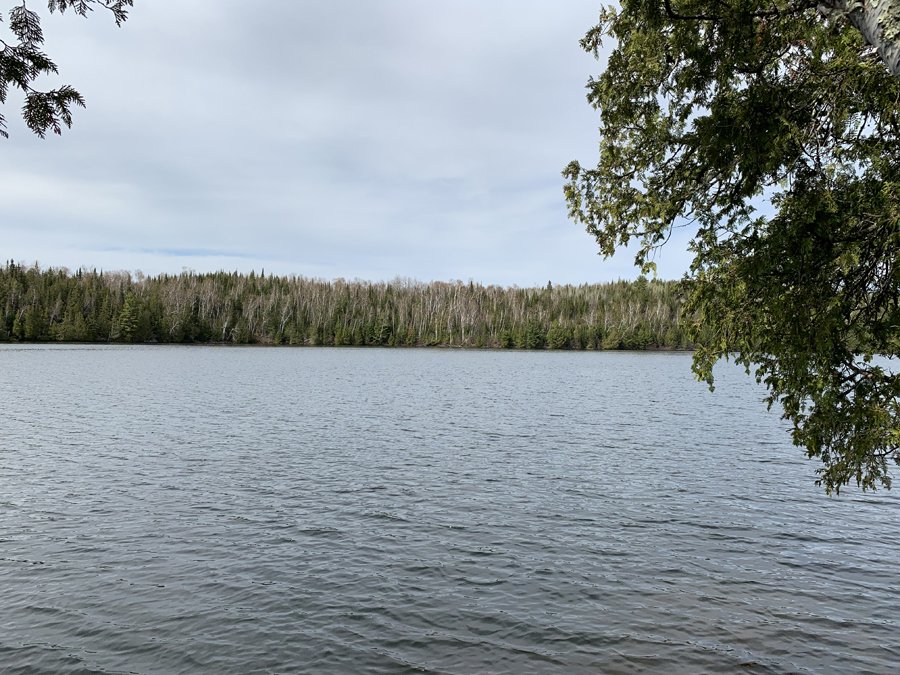 View to toward the north shoreline of Newfound Lake.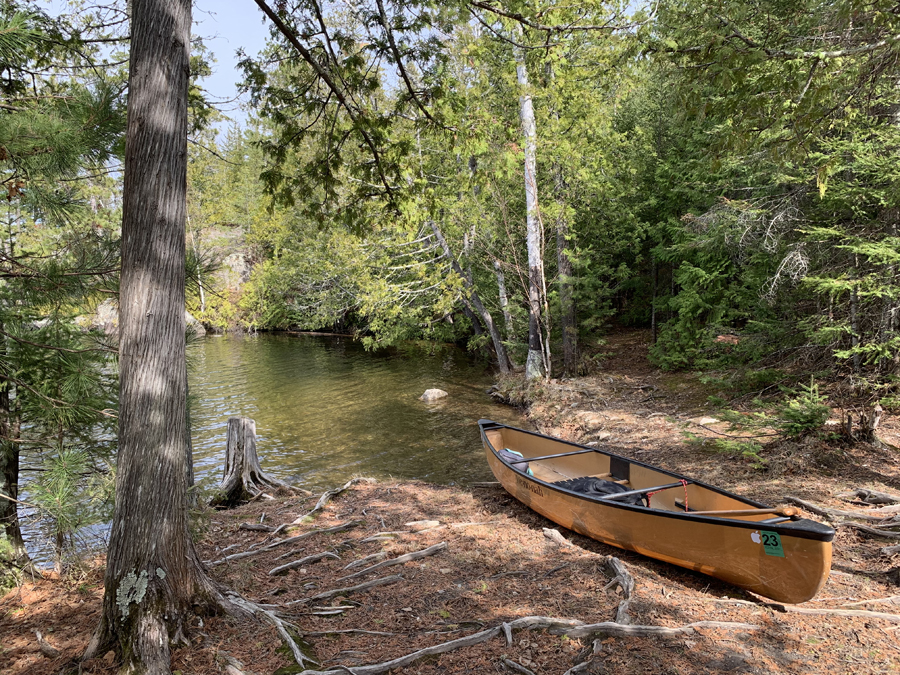 The canoe landing and the small bay on which this campsite is found.
Return to paddling on: NEWFOUND LAKE
Back to List of BWCA Campsites