Campsite on Rib Lake (#560)
Campsite last visited on: June 15, 2019
Click on the photos below to see the full resolution image - Use your browsers back button to close photo and return to this page.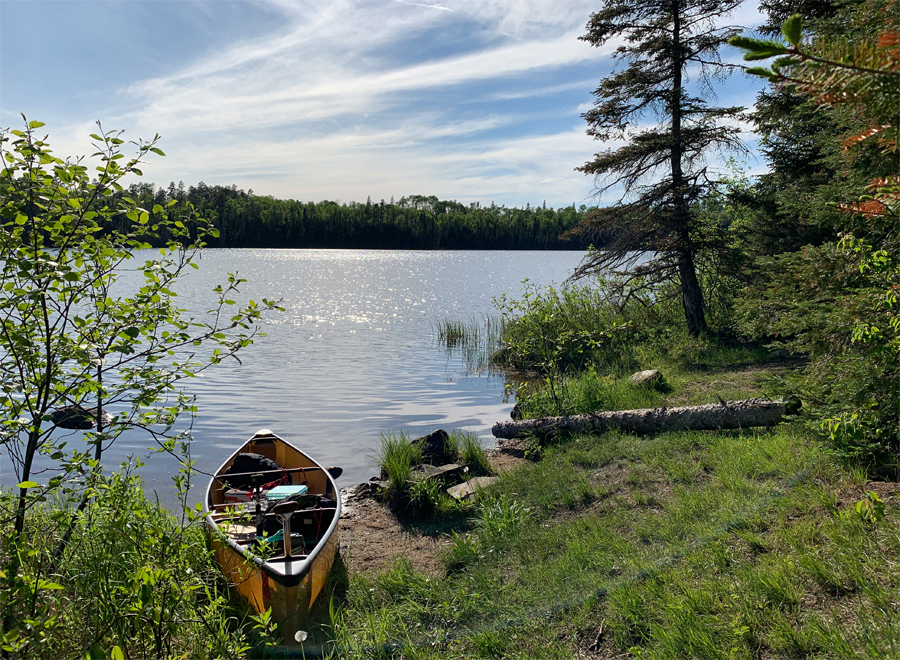 Plenty of space to land several canoes. Sandy, hard and shallow - really a perfect landing spot.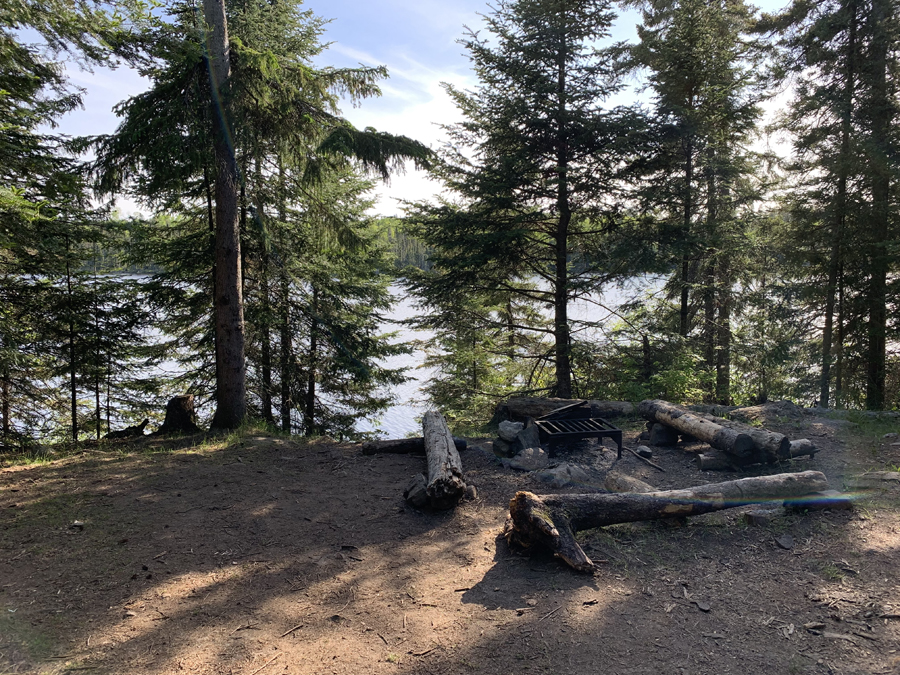 There are good views of the lake down by the canoe landing and it is easy to walk and fish along the shore (the lake isn't known for its fishing though). From the cooking area, there is a moderately obstructed view.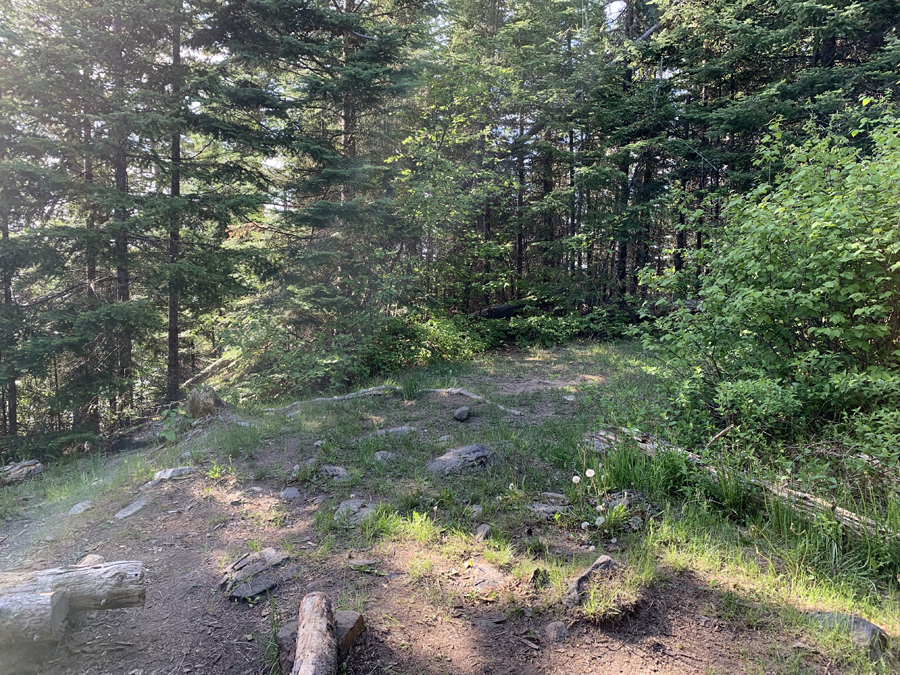 A bumpy tent pad spot, just to the north of the cooking area.

You can't be picky about campsites on this lake, because this is your only choice. Rib Lake is not known for its fishing and it is the kind of lake often just "passed through" by paddlers. Therefore, a good chance this site will be available. There are no campsites on Lower George Lake -- next campsite southbound is on Karl Lake.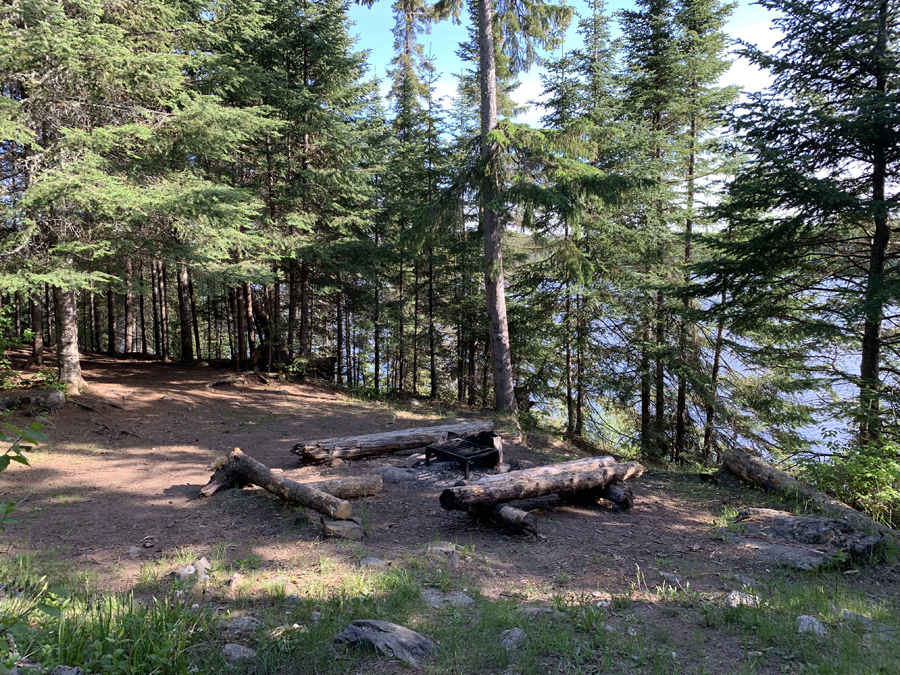 The tent pad area visible in the background, in the shady area, looks descent.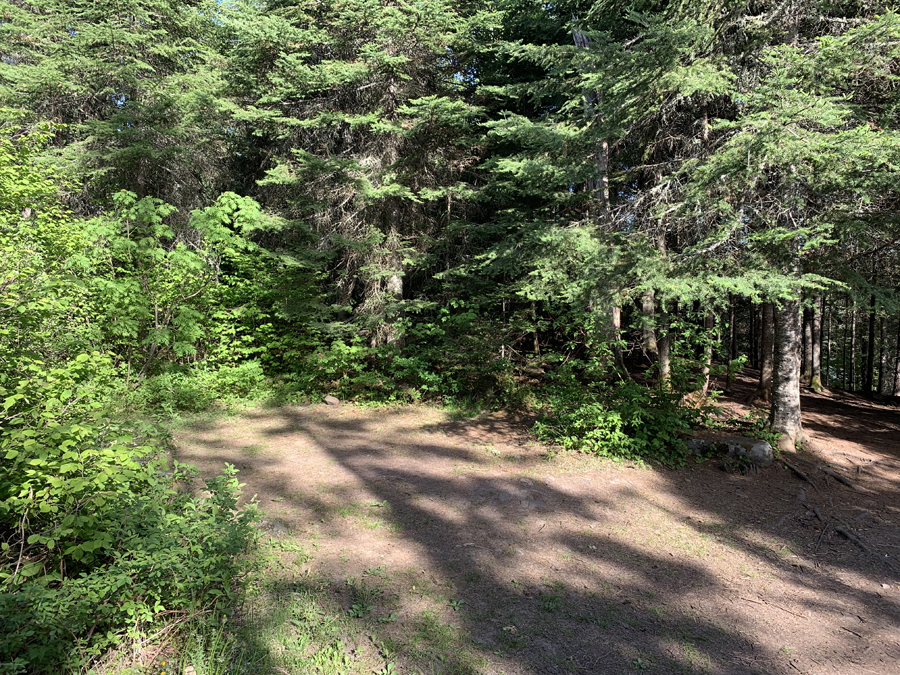 Another solid tent pitching location.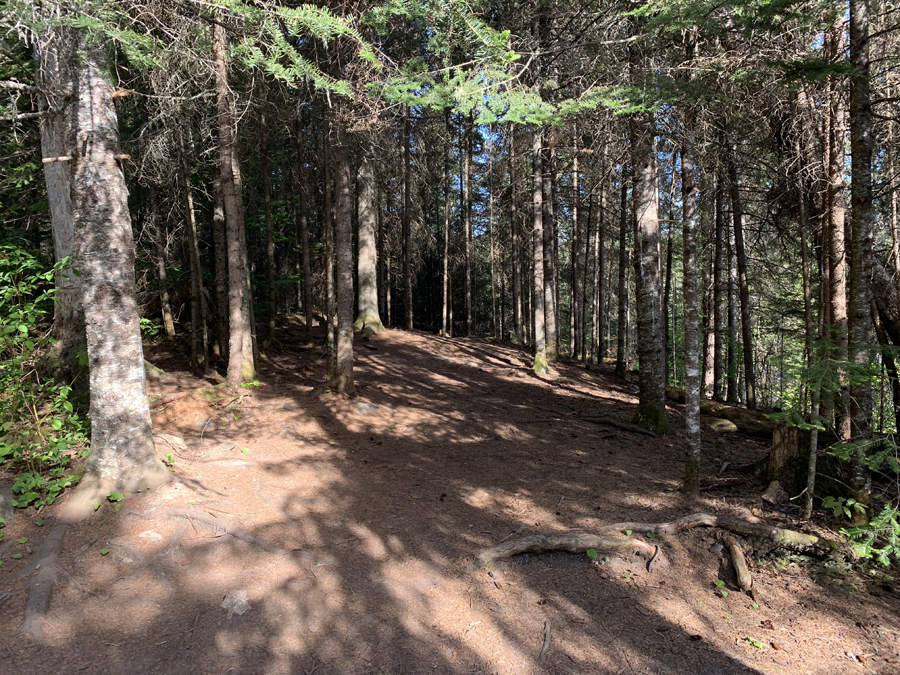 A place for folks who like to sleep on a slope...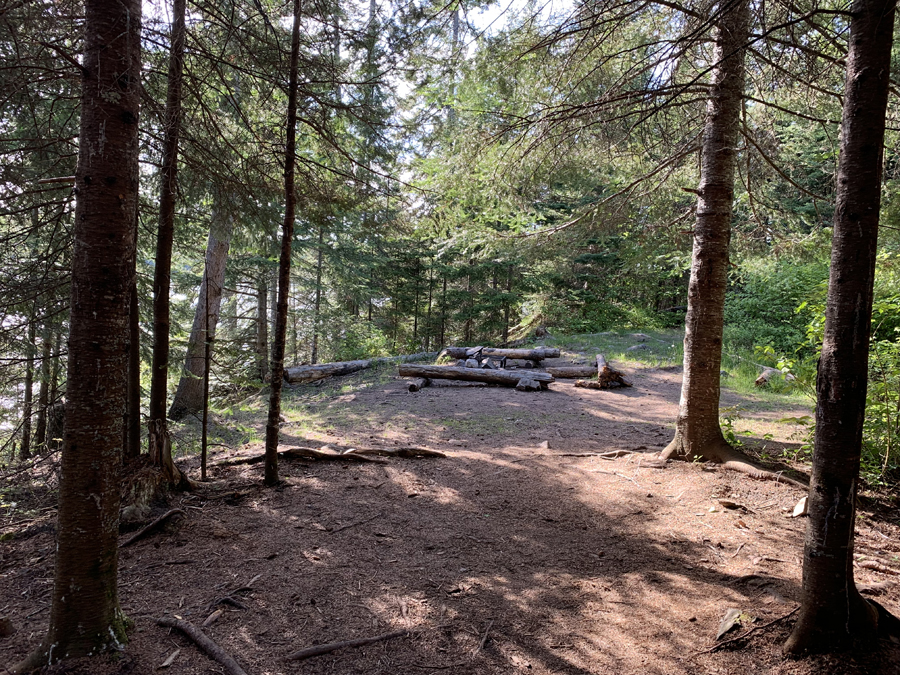 Another view of the tent spot just south of the kitchen. This time a closeup.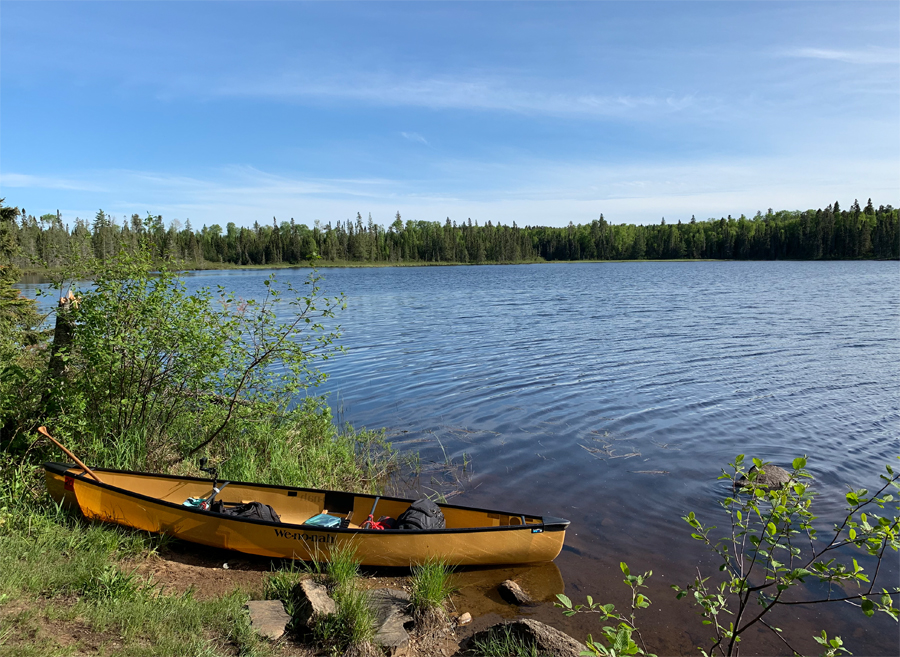 View to the south from the campsite on Rib Lake. The inlet to the left of center is where the stream from Lower George Lake flows into Rib Lake. That is also the location of the portage between the two lakes.
Return to paddling on: RIB LAKE
Back to List of BWCA Campsites