Campsite on Slim Lake (#1981)
Campsite last visited on: August 17, 2019
Click on the photos below to see the full resolution image - Use your browsers back button to close photo and return to this page.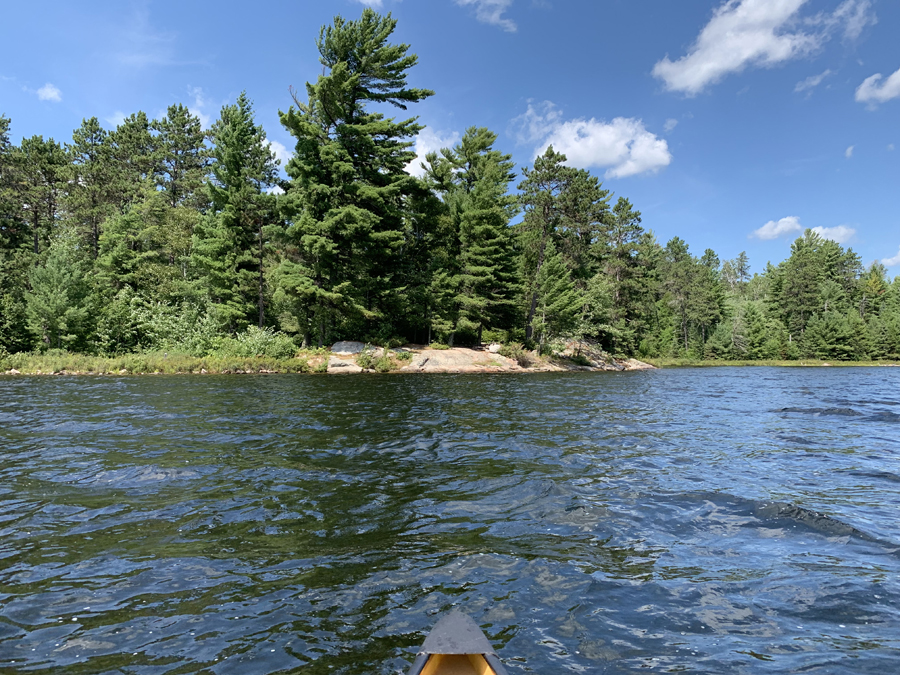 Approaching the campsite from the water. The island is just out of your view to the right. The landing for this campsite is on the leftside in a little nook-like bay.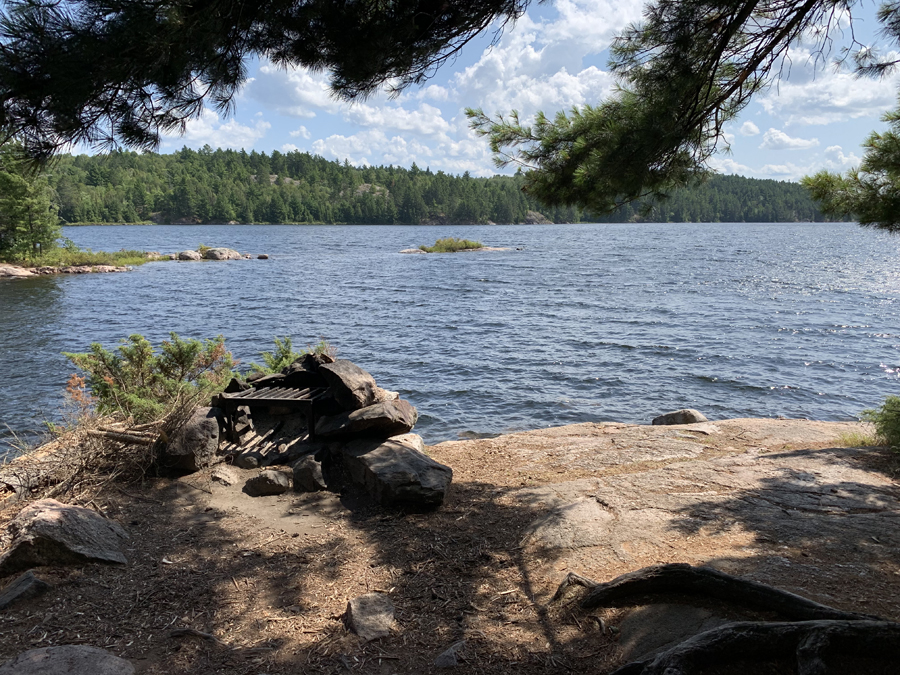 The kitchen area is pretty close to the lake and provides spectacular views to the south of Slim Lake. Part of the island is just visible to your left. This cooking area can be windy if there is a strong breeze from the south.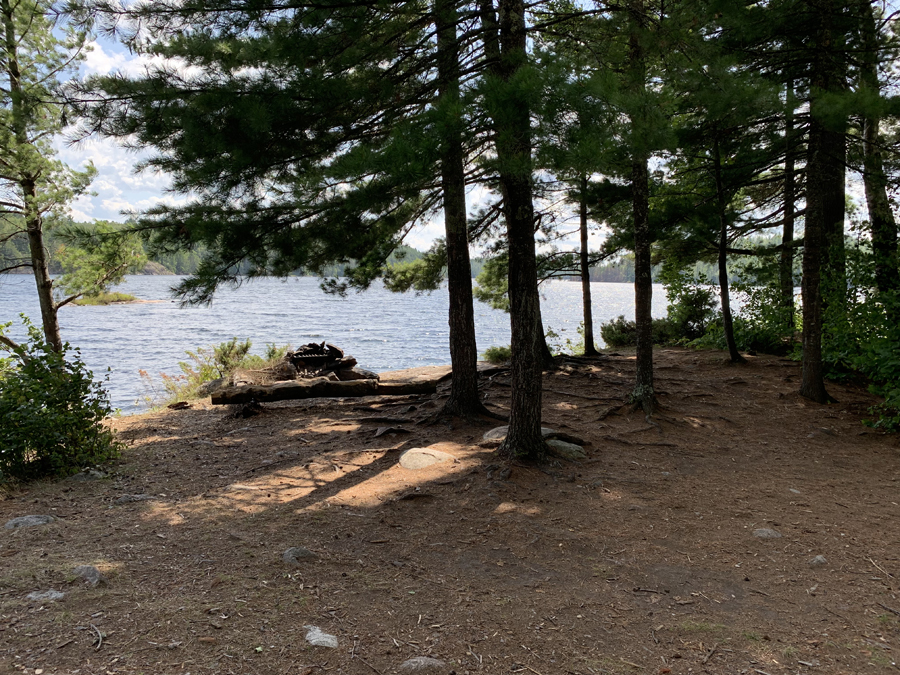 The campsite is pretty large. There are at least four obvious tent pads.

Exploring the campsite.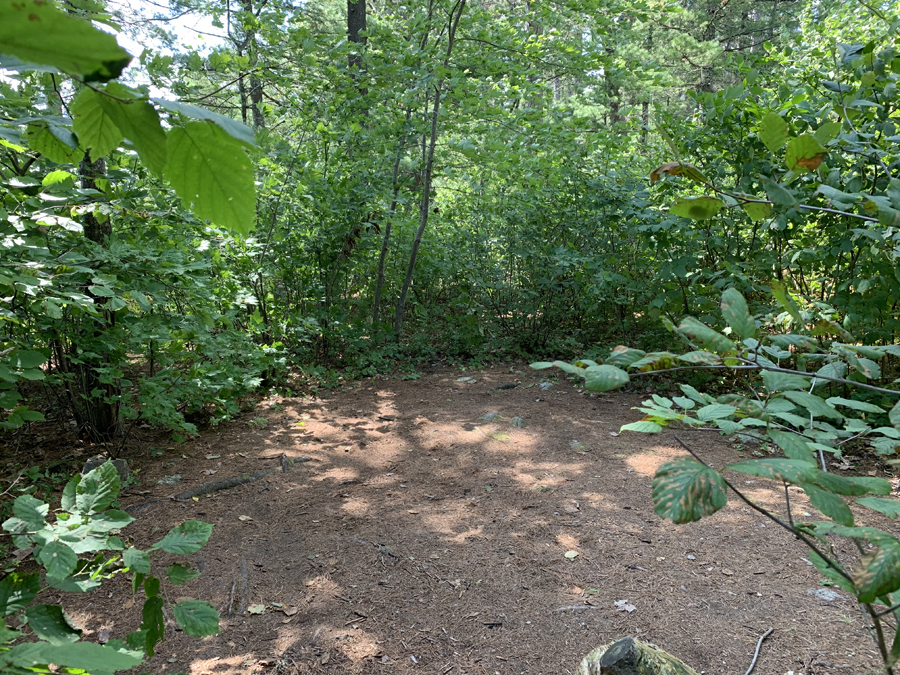 Another secluded place for a good-sized tent.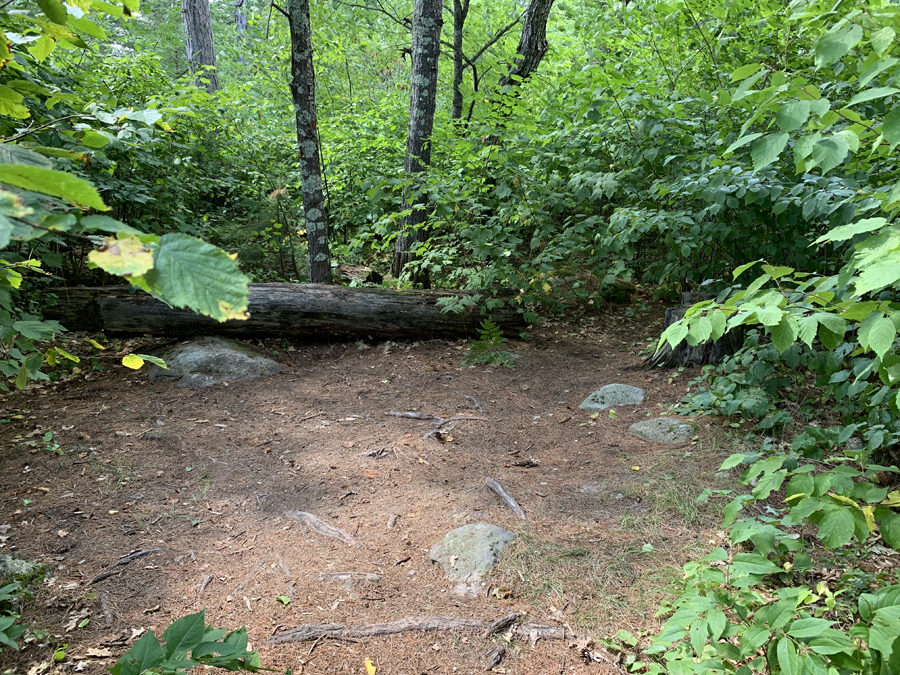 Another smaller tent area with a few boulders and roots to poke you in the back.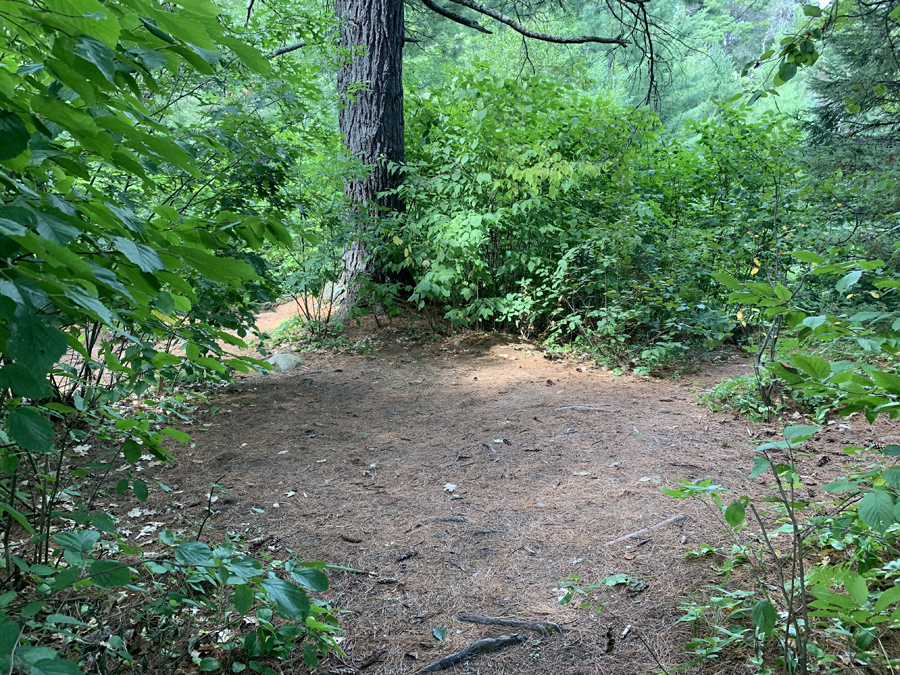 This one by the large pine tree seemed pretty good.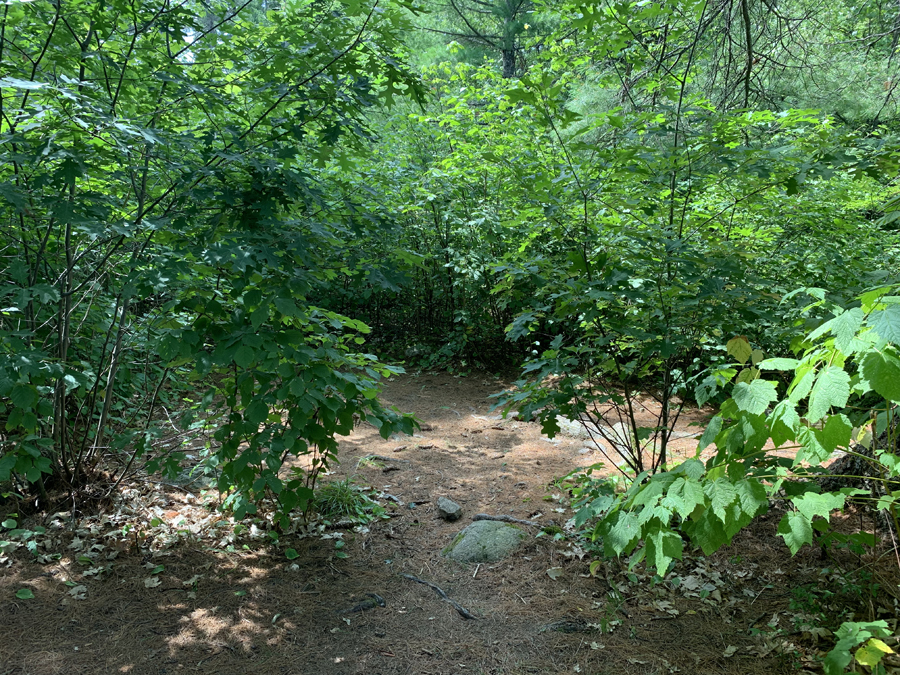 This is the ultra private tent pad at this campsite. It is sort of a second bedroom off the master bedroom (tent pad location).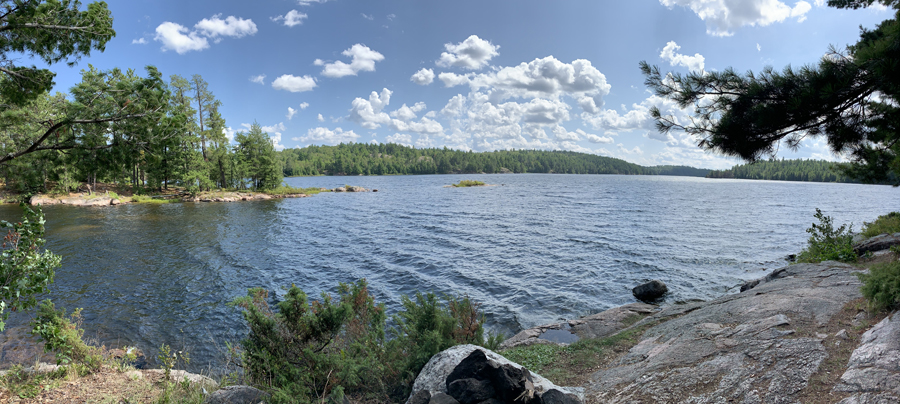 View of Slim Lake looking generally south from the campsite. Island on the right side of your view. Rugged rocky hills visible on the far shoreline.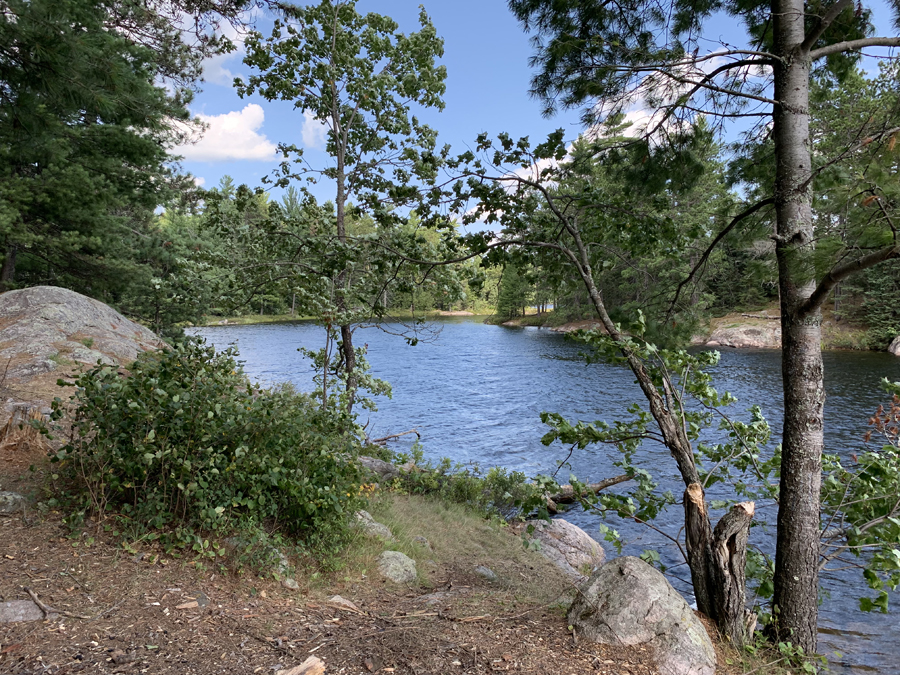 Looking northward through the channel that runs between the island and the campsite.
Return to paddling on: SLIM LAKE
Back to List of BWCA Campsites