Gaskin Mountain
Click on the photos below to see the full resolution image - Use your browsers back button to close photo and return to this page.
Gaskin Mountain is the fifth highest point in the state of Minnesota. Most of the highest "peaks" in Minnesota are located in the Misquah Hills, which cover a good portion of the southeastern part of the Boundary Waters Canoe Area. Gaskin Mountain is most easily seen from Misquah Lake, rising up over the lakes eastern shoreline. You can also see Gaskin Mountain from the south when on Little Trout Lake. Some views of Gaskin Mountain are also visible from the north end of Vista Lake. Gaskin Peak's summit has an elevation of 2,245 feet. This makes it the fourth highest elevation point in the Boundary Waters Canoe Area after Eagle Mountain, Point 2260 and Point 2246. A lake going by the name of Gaskin Lake lies about 3.25 miles to the northwest of the summit of Gaskin Mountain.
Here is a list of the highest points in Minnesota (on the Bower Trout Lake page).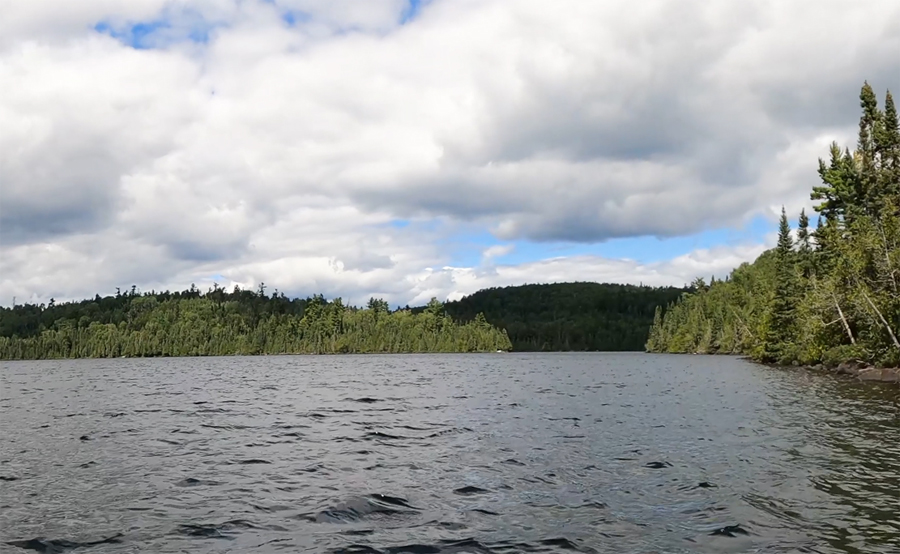 The dark shadowed mass just to the right of the center of your view, is the south side of Gaskin Mountain. This view is from along the east shoreline of Little Trout Lake, looking toward the northeast.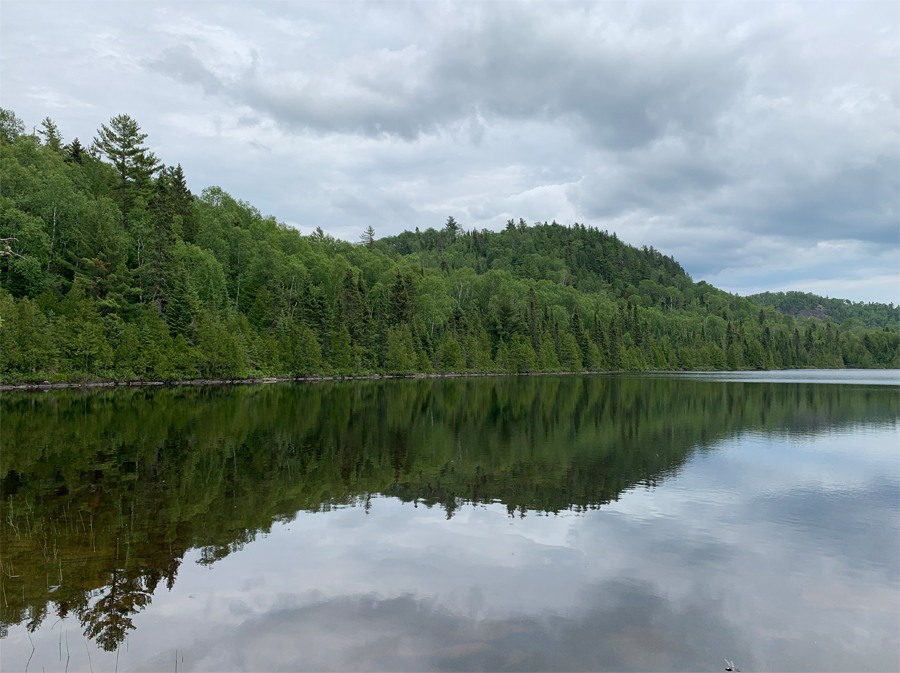 View of Gaskin Mountain from the Vista Lake portage landing on Misquah Lake. Looking toward the southeast.
Return to paddling on: LITTLE TROUT LAKE -or- MISQUAH LAKE