The Portage between Hook Lake and Rice Lake
Click on the photos below to see the full resolution image - Use your browsers back button to close photo and return to this page.
Portaging Direction: From Hook Lake to Rice Lake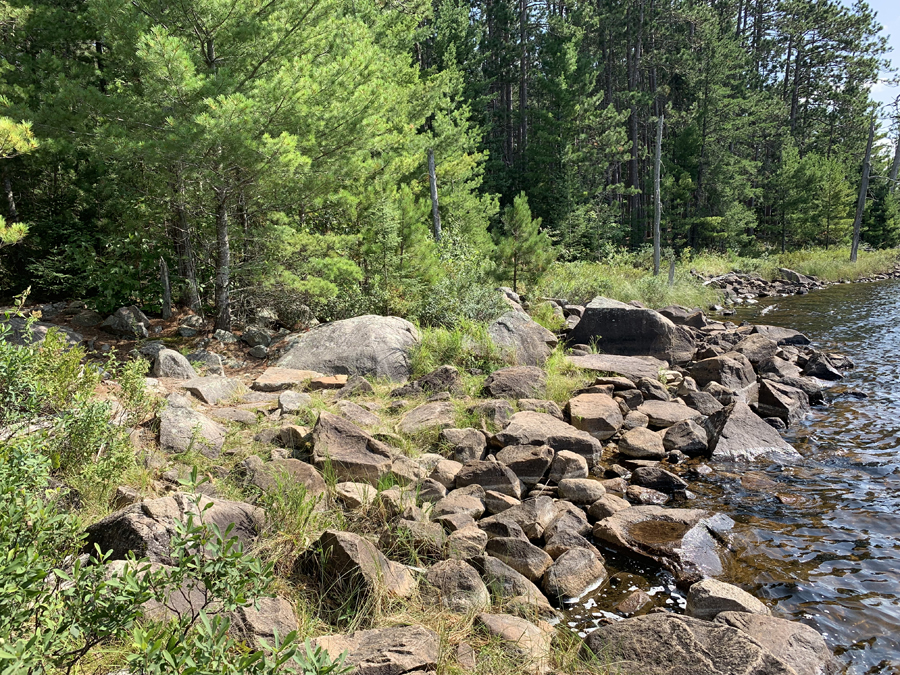 The boulders mean you might have to get your feet wet, especially if you have a solo canoe. The water is not very deep here. It's not as bad as it looks. Footing in the water is fairly stable.

Portage traverses nearly level ground for the entire 130 rods. Other than the overall length of the portage being a tad bit on the long side, this portage is extremely well trodden and maintained. There are many large white pines to be seen along this portage.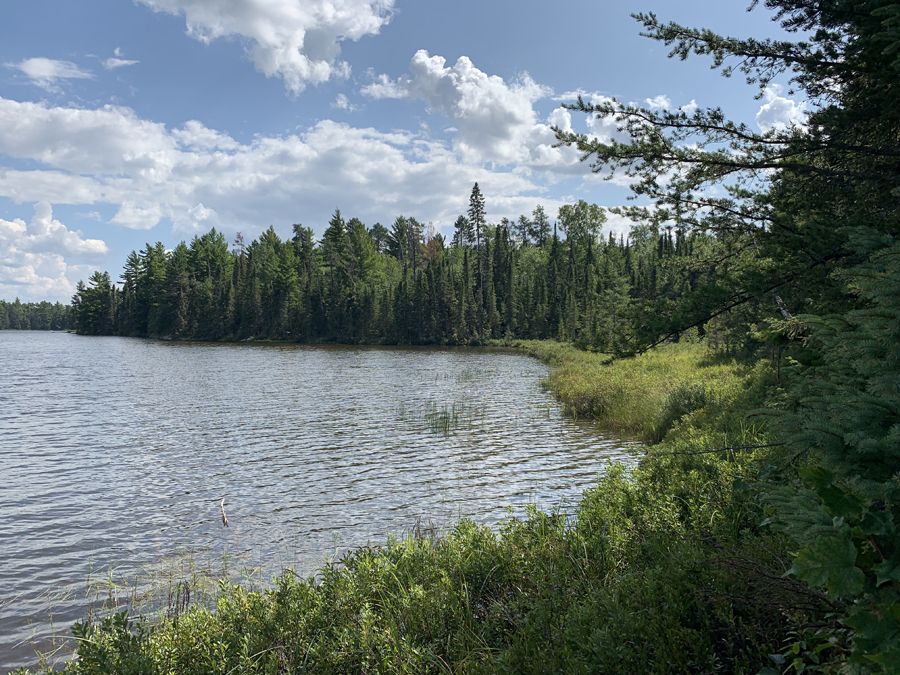 View toward the right (south) of Rice Lake from the portage. Rice is a very shallow lake (not much over 5 feet even out in the middle). Lake has a greenish tint with low visibility in the water. The canoe landing on the Rice Lake side of this portage is better than average.
Now that you've made it over the portage, visit: RICE LAKE
Portaging Direction: From Rice Lake to Hook Lake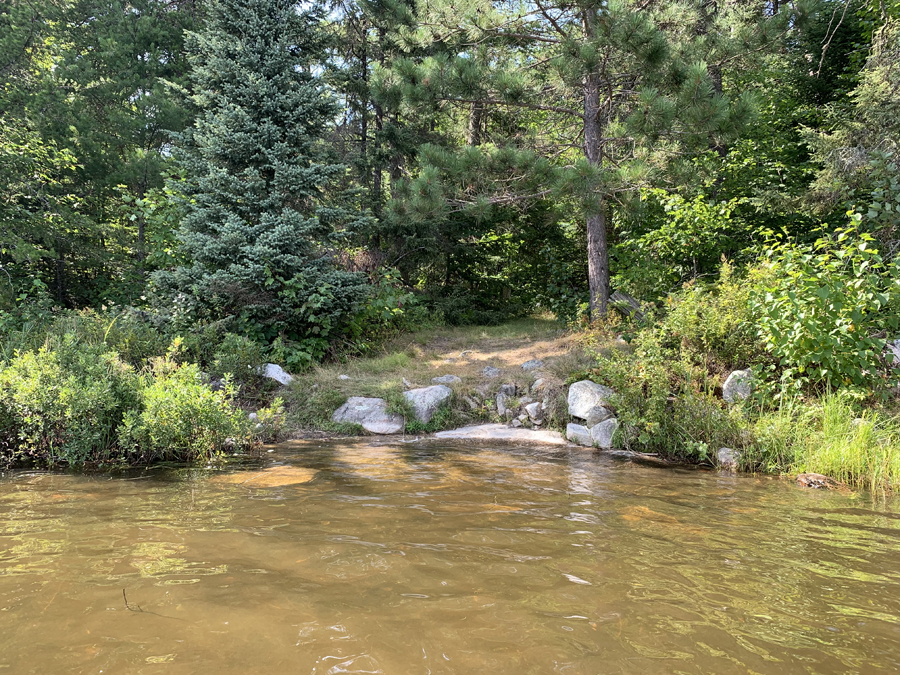 Your final approach to the 130 rod portage from Rice Lake to Hook Lake. The landing here on Rice Lake will present no issues for you.

While somewhat long at about 2/5th's of a mile, this portage is otherwise very easy. It is flat with no mud (at least during summer) or notable rocky sections. The portage also provides views of some fairly large white pine.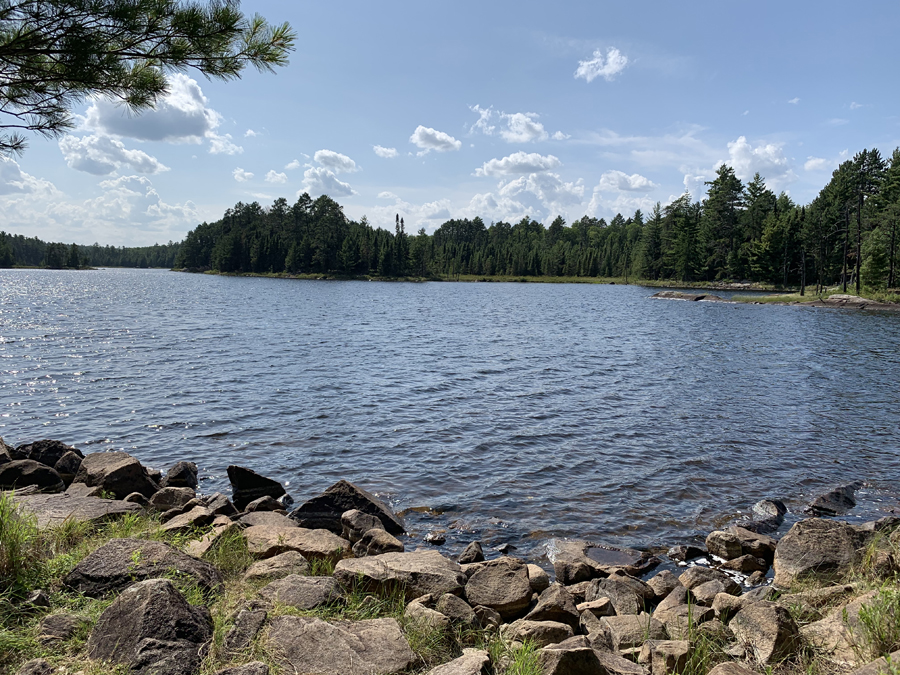 This portage landing on the Hook Lake side might look like the kind you see in your worst nightmares, but it is actually just rocky, with no other evil characteristics. There is good footing in the water and the water isn't deep. The bay leading to Big Rice Lake is visible to the far left of your view (in case you are looking for a really long portage to do). To your right and out of view is a marshy area that is the source of the creek (Hook Creek?) that flows from Hook Lake to Big Rice Lake. This creek isn't navigable.
Now that you've made it over the portage, visit: HOOK LAKE

Return to the BWCA Portage List