Campsite on Big Moose Lake (#181)
Campsite last visited on: September 27, 2020
Click on the photos below to see the full resolution image - Use your browsers back button to close photo and return to this page.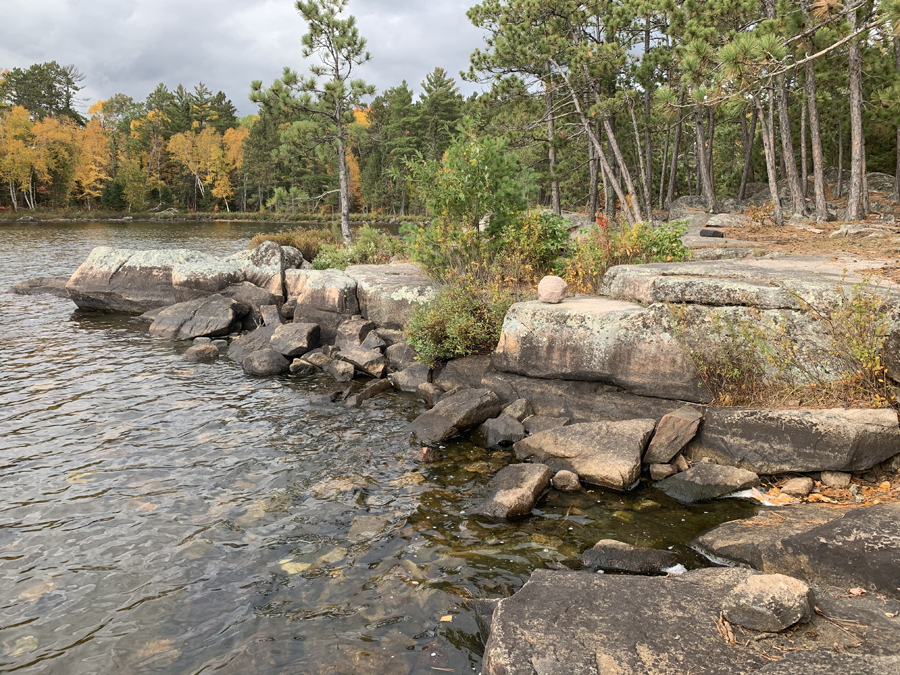 This campsite has a rocky canoe landing.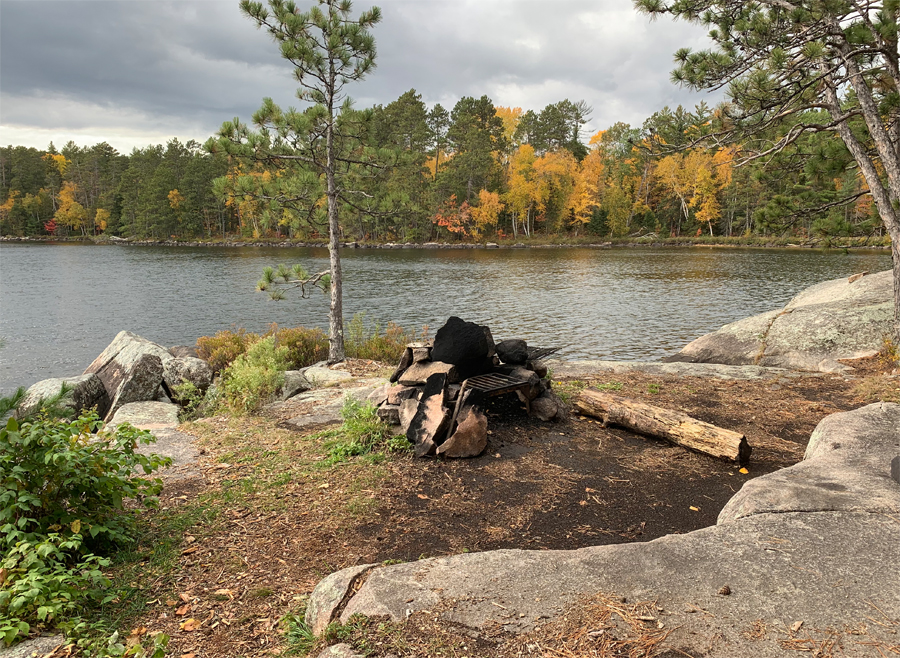 This view is toward the west. Really good rock ledges to sit on around the fire pit. If the wind is hard from the south, this fire pit location will become less desirable.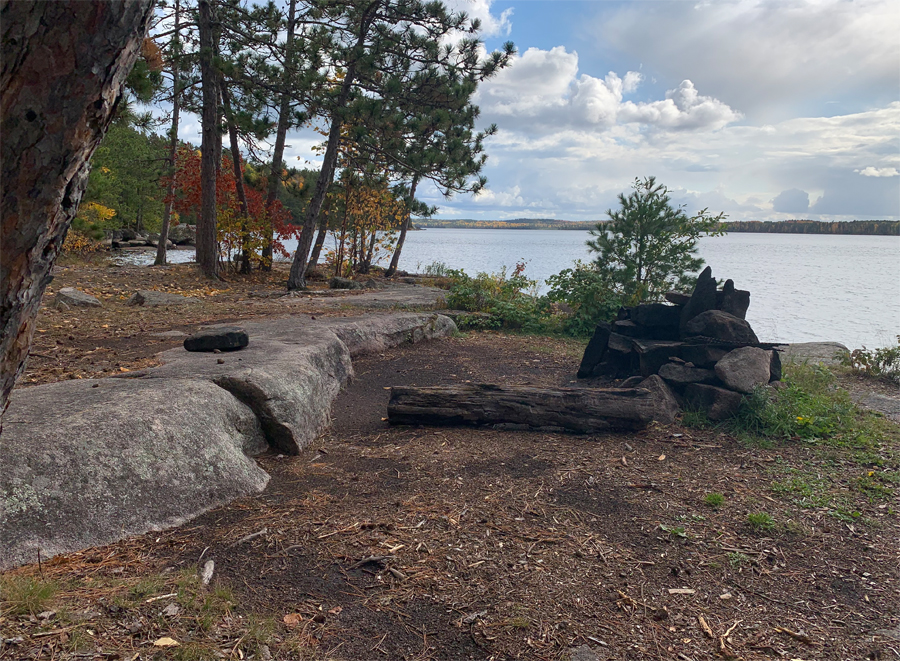 Another look at the kitchen area, but this time facing south.

All in all, this is a really good campsite. It's two shortcomings are not having a good place to land a canoe (very rocky) and exposure to winds coming out of the south. If you have a stretch of calm weather, grab this campsite. You may occasionally see a hiker who reaches this end of the Big Moose Trail. Both canoeists and hikers can access this campsite.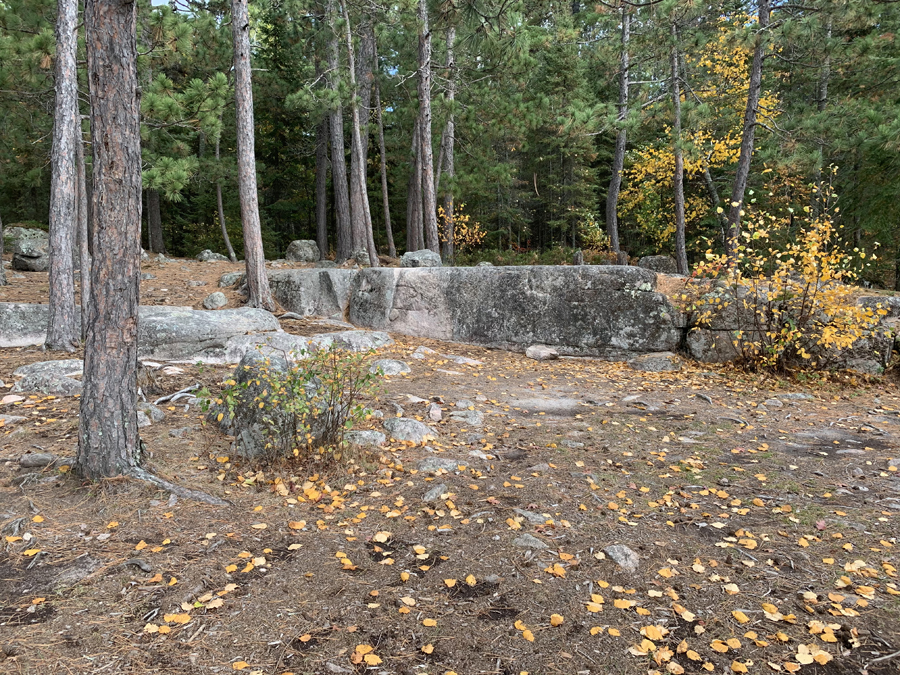 This campsite has extensive rock ledges that are at the perfect height for either sitting or sorting your gear on.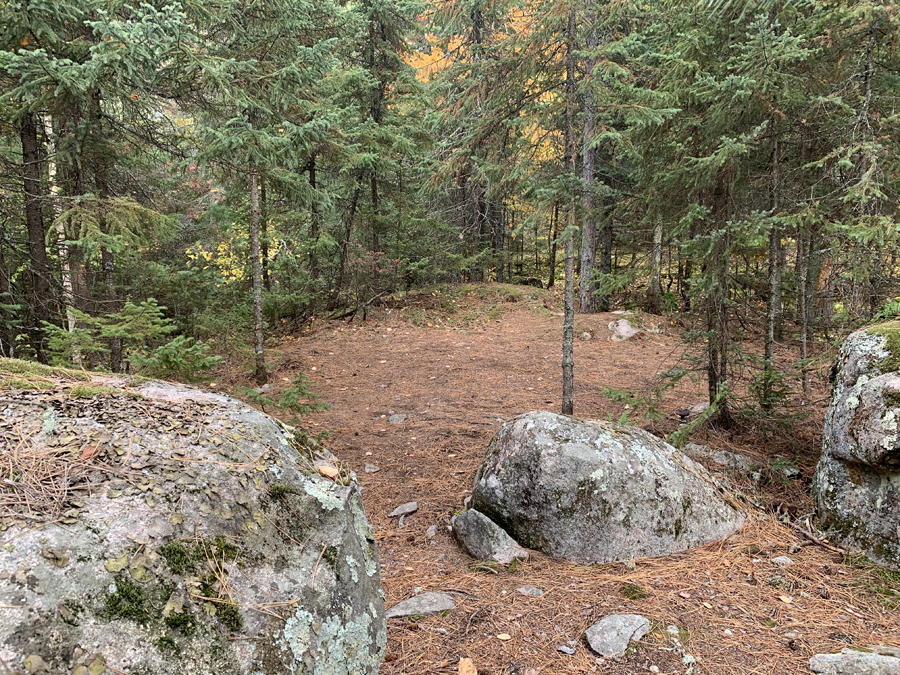 Two tent pads. This is probably the better of the two. A few other spots can probably be found.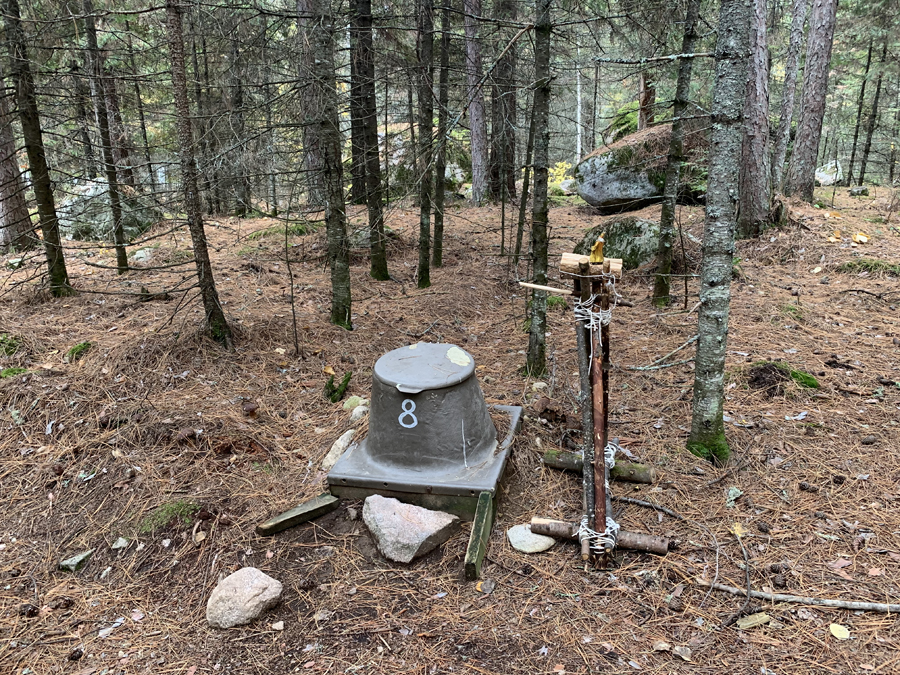 Gandalf the Grey's private commode (or is it Gandalf the White)? This biffy comes with its own freshly painted number and a toilet paper holder. It is watched over by a wizard! The #8 on the toilet indicates that this is campsite #8 on Big Moose Lake in the U.S. Forest Services' numbering system.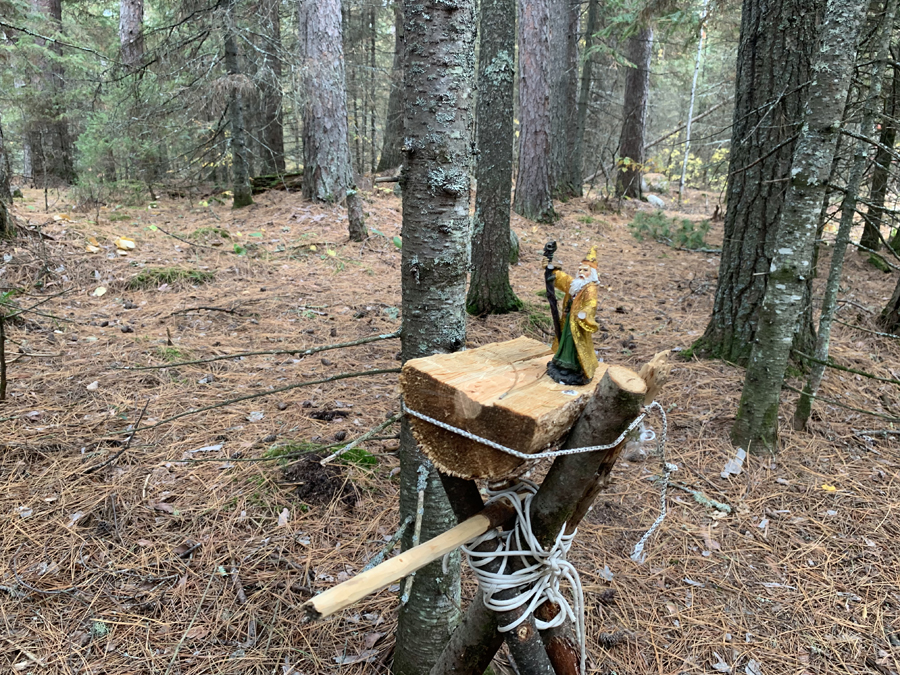 Gandalf, having magically shrunk himself, defends this privy from all beasts while you do your business. Fear not the midnight run to the bathroom.

This trail runs along the edge of the small bay that separates this campsite from the end of the Big Moose Trail.

The same trail, but in the other direction.
Return to paddling on: BIG MOOSE LAKE or hike the BIG MOOSE TRAIL
Back to List of BWCA Campsites