Campsite on Fishhook Lake along Brule Lake Trail (#2307)
Campsite last visited on: May 27, 2021
Click on the photos below to see the full resolution image - Use your browsers back button to close photo and return to this page.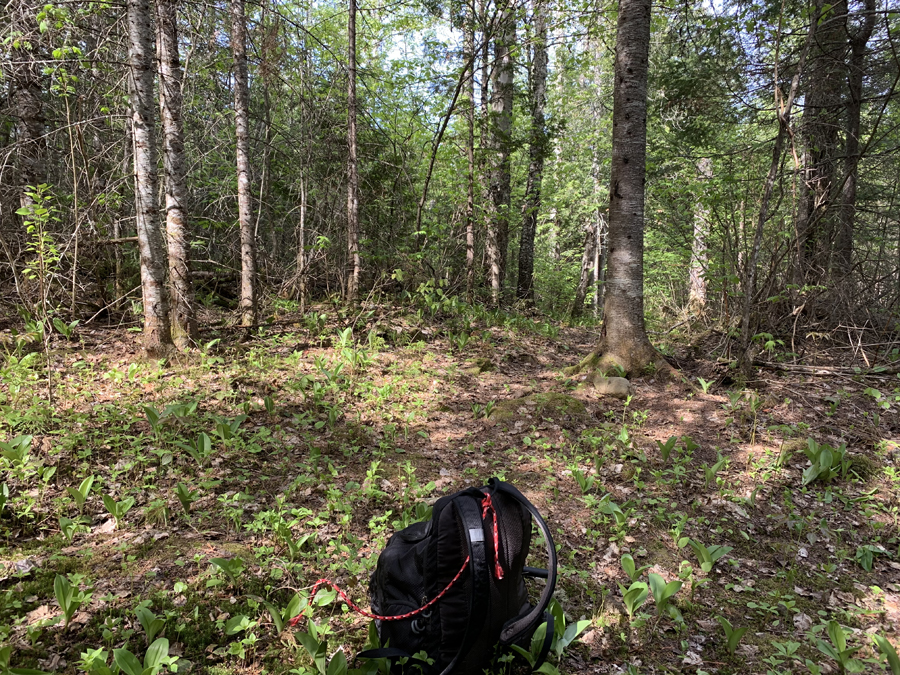 Start of the relatively long campsite access trail as seen from the Brule Lake Trail. This access trail is easy to spot. Access trail heads off toward Fishhook Lake just to the left of that tree. Backpack is sitting in the middle of the Brule Lake Trail.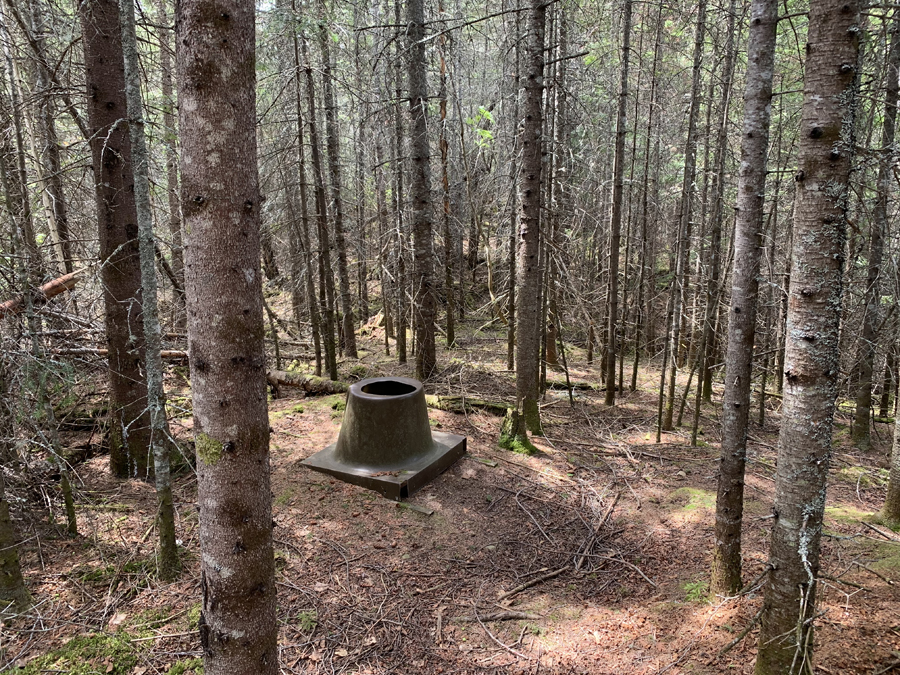 The first thing you will encounter as you hike out toward the campsite is this almost shiny green plastic receptical. The latrine for this campsite is located here so it can be used by both the Fishhook Lake campsite occupants and by those passing by on the Brule Lake Trail.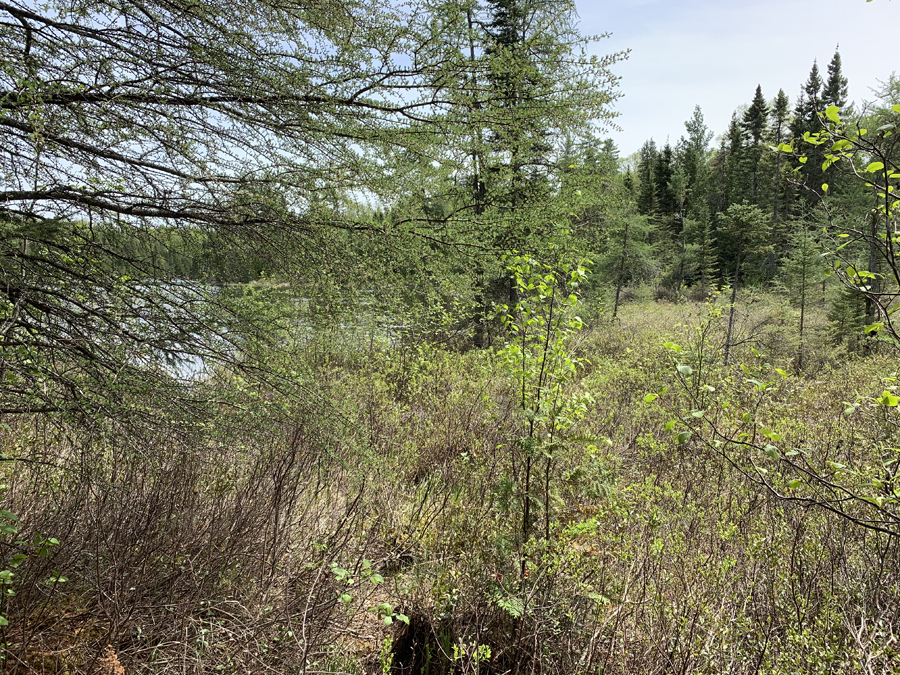 One of the first glimpses you'll get of Fishhook Lake as you wind your way out to the actual campsite. This is the wetland area on the east end of the south bay of Fishhook Lake. The views of the lake are expansive once at the campsite.

Long access trail out to the campsite on the point on Fishhook Lake. The access trail is easy to spot from the Brule Lake Trail.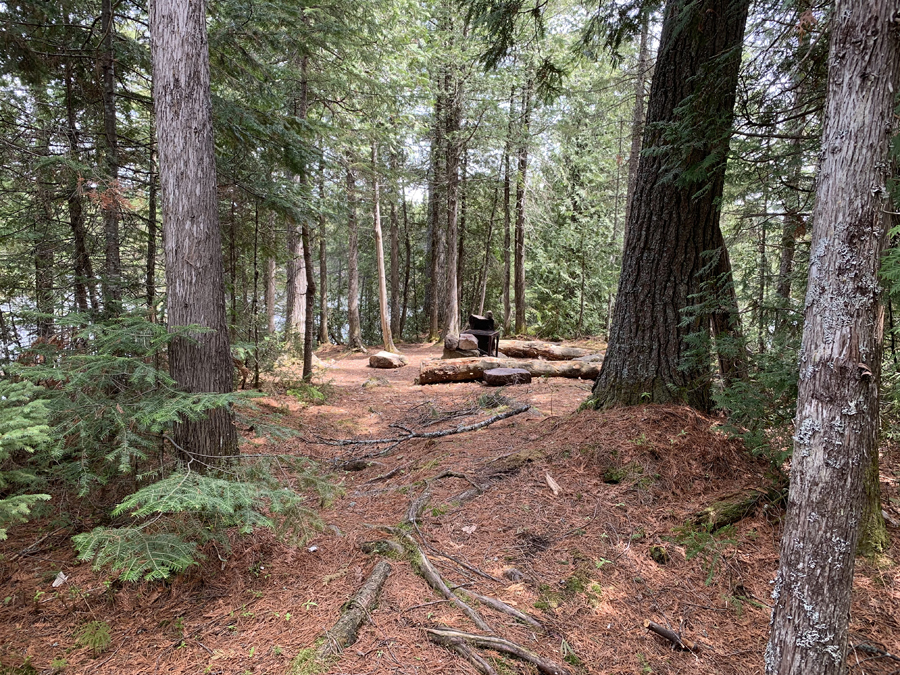 Finally arriving at the campsite. It must be close to a quarter-mile from the Brule Lake Trail to this spot.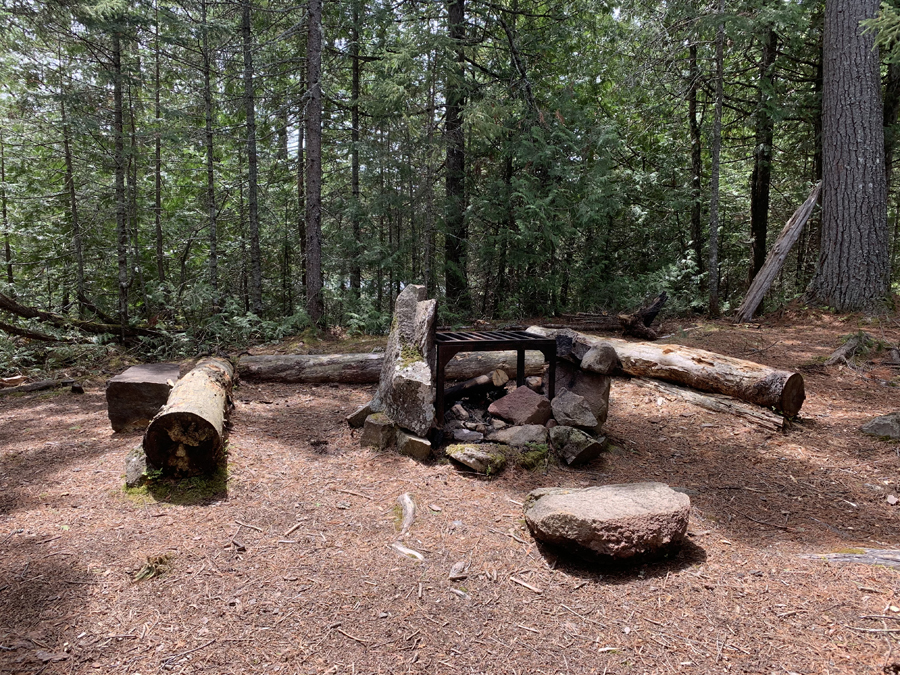 Close up of the kitchen. This view is toward the south.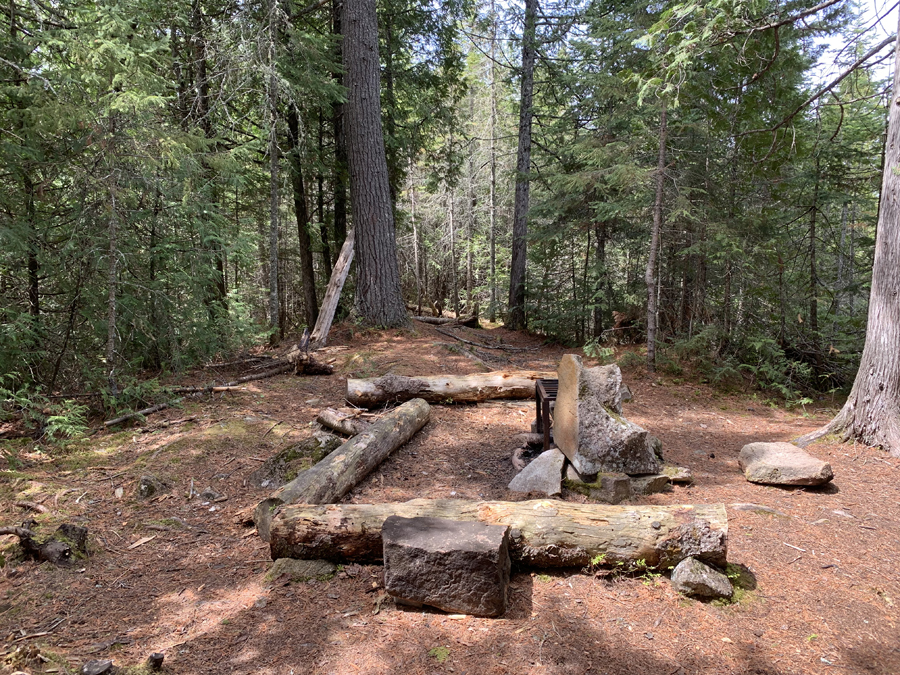 Another fire pit view. Looking west this time. The path leading back to the Brule Lake Trail starts in the background just to the right of the big pine trunk. Not a lot of room for tents (unless I didn't find some hidden tent pads out in the woods). Enough space for tents right around the fire pit though.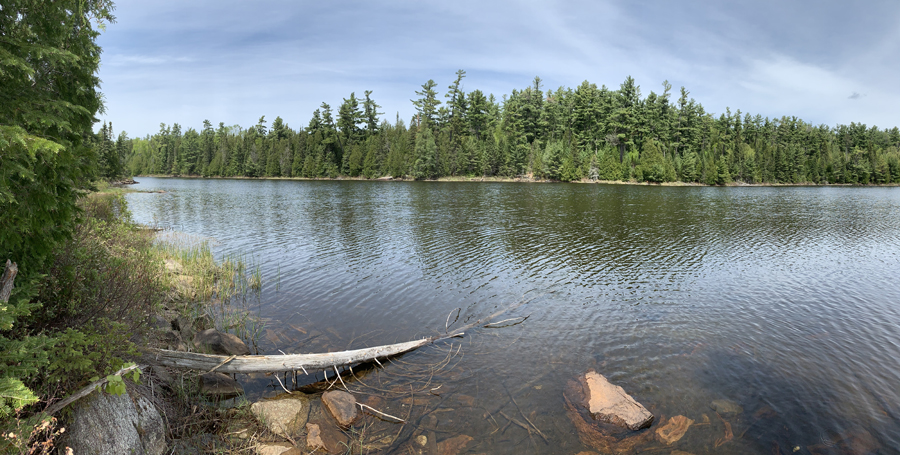 The campsite is right on the end of the point that extends out into Fishhook Lake. This is looking to the north.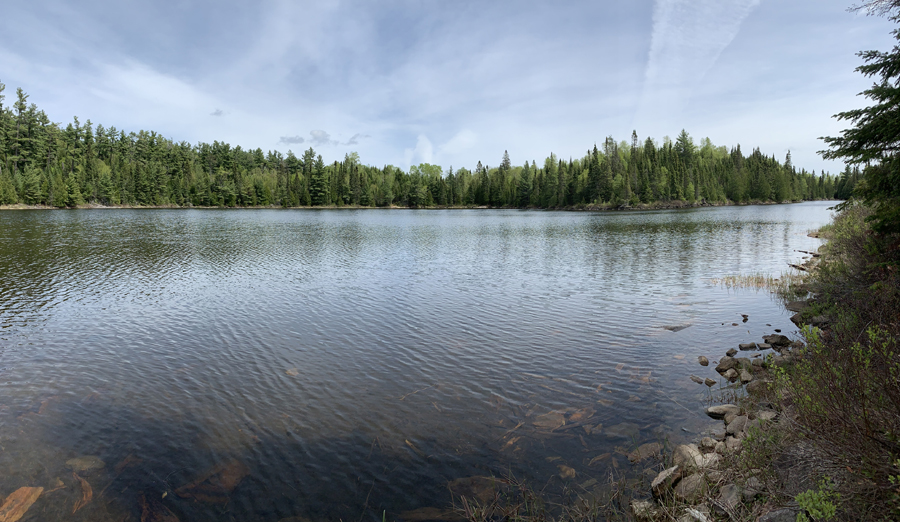 View to the northeast.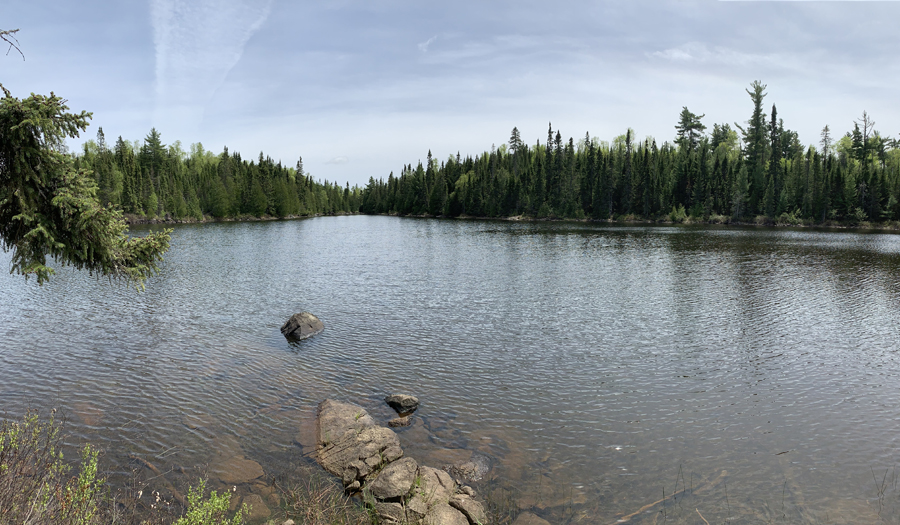 View to the southeast. Note that the North Branch Cascade River flows out of the lake in that notch just left of the center of your view. Fishhook Lake is the headwaters of that river.
Return to hiking the: BRULE LAKE TRAIL
Back to List of BWCA Campsites