Campsite on Lake One (#1146)
Campsite is not as far west as many maps of the BWCA depict.
Campsite last visited on: September 4, 2021
Click on the photos below to see the full resolution image - Use your browsers back button to close photo and return to this page.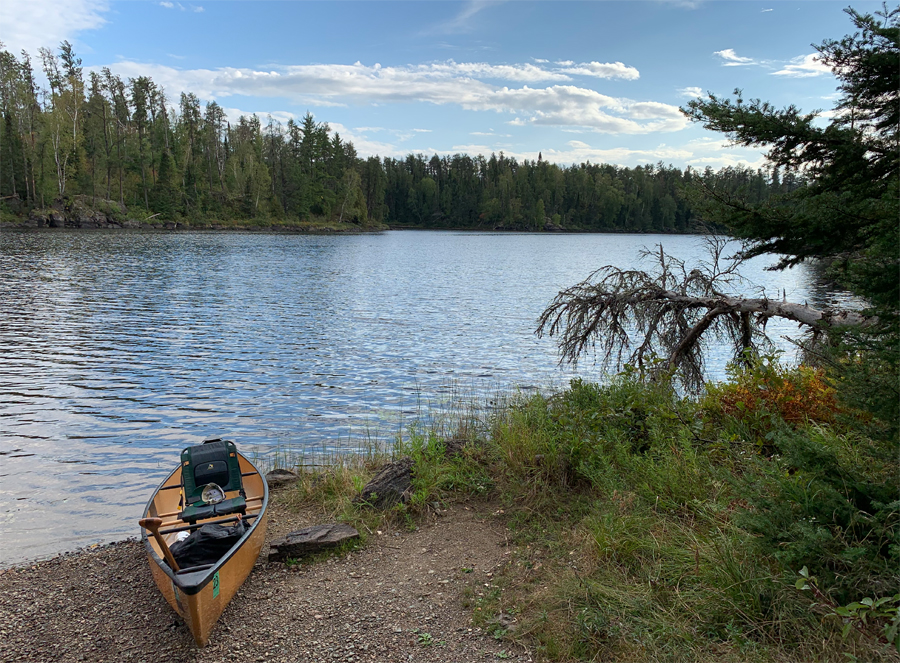 Gravel bar makes for a great canoe landing at this campsite.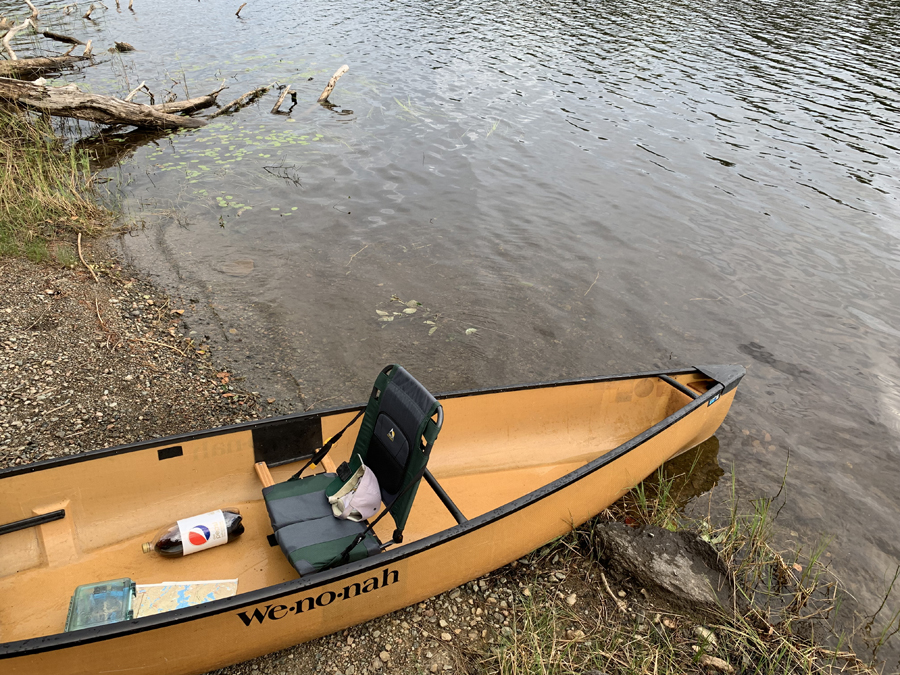 Close look at the canoe landing.

Small campsite back in this small bay. Offers some seclusion.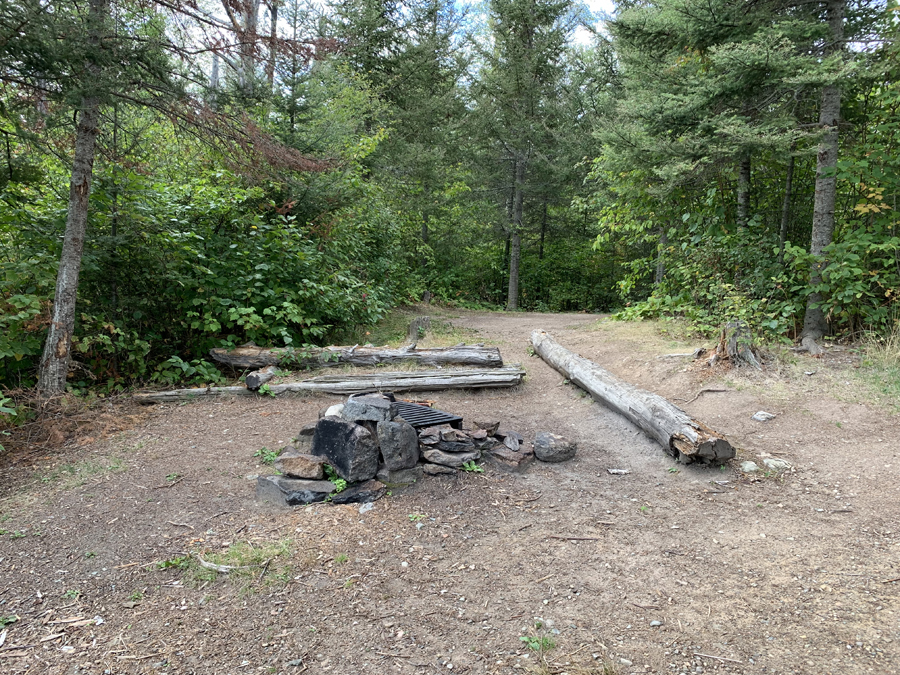 Besides the fire pit, you can see most of the rest of this campsite in this photo.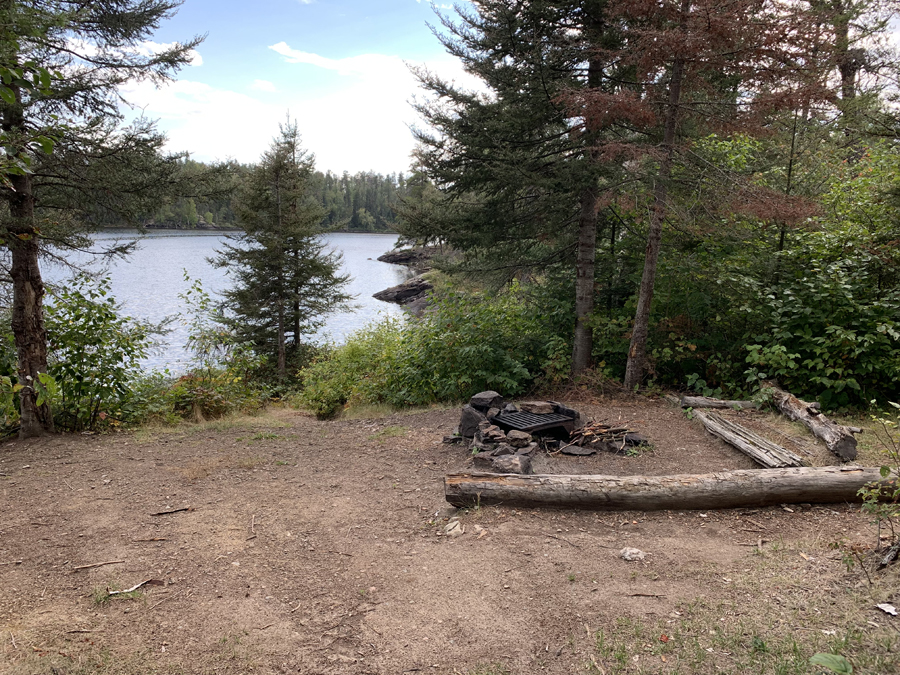 View from the fire pit area.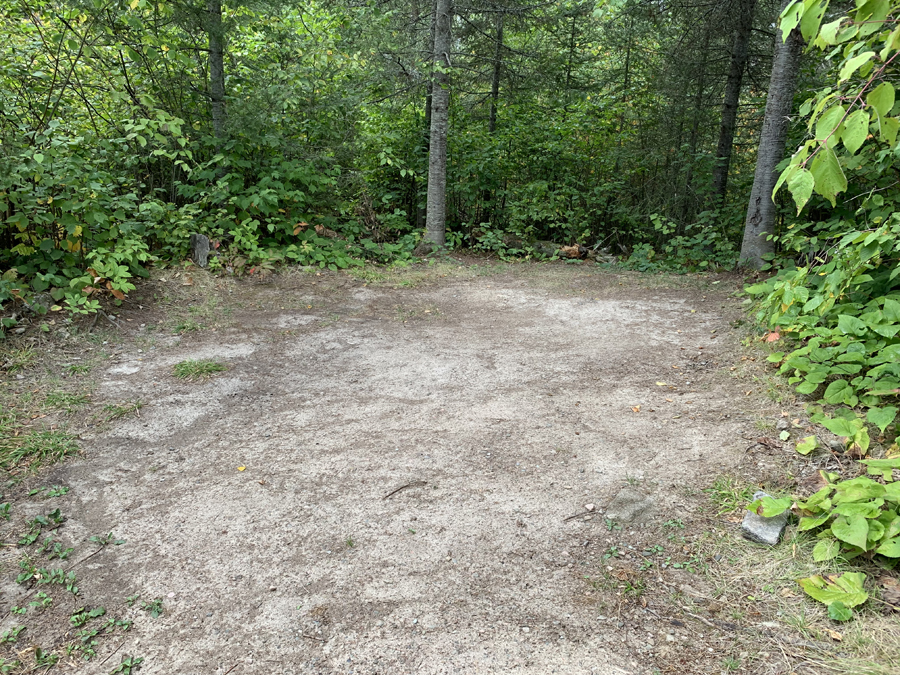 There is only this tent pad and maybe some additional space right next to the fire pit for setting up living quarters.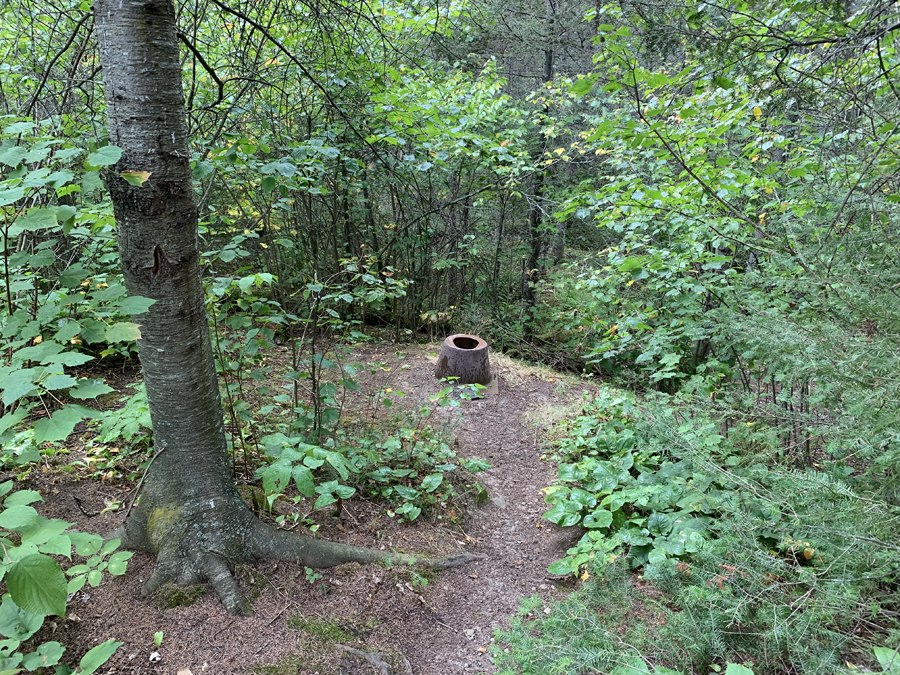 Here is the latrine.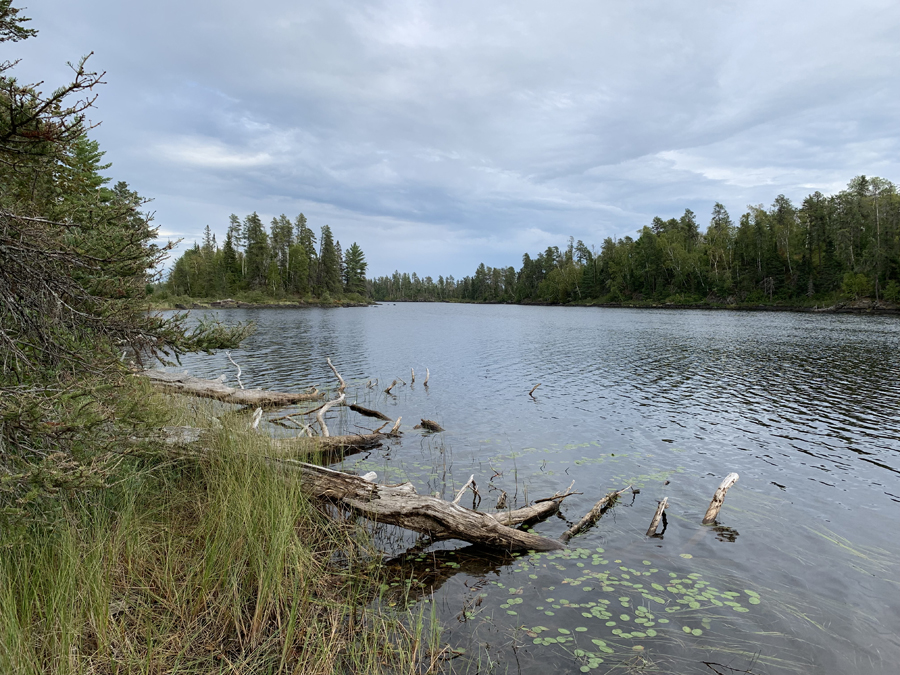 A look to the east from this campsite.
Return to paddling on: LAKE ONE
Back to List of BWCA Campsites