Campsite on Lake One (#1678)
The campsite is located on the west end of the large island. This is a really large and desirable campsite.
Campsite last visited on: June 14, 2021
Click on the photos below to see the full resolution image - Use your browsers back button to close photo and return to this page.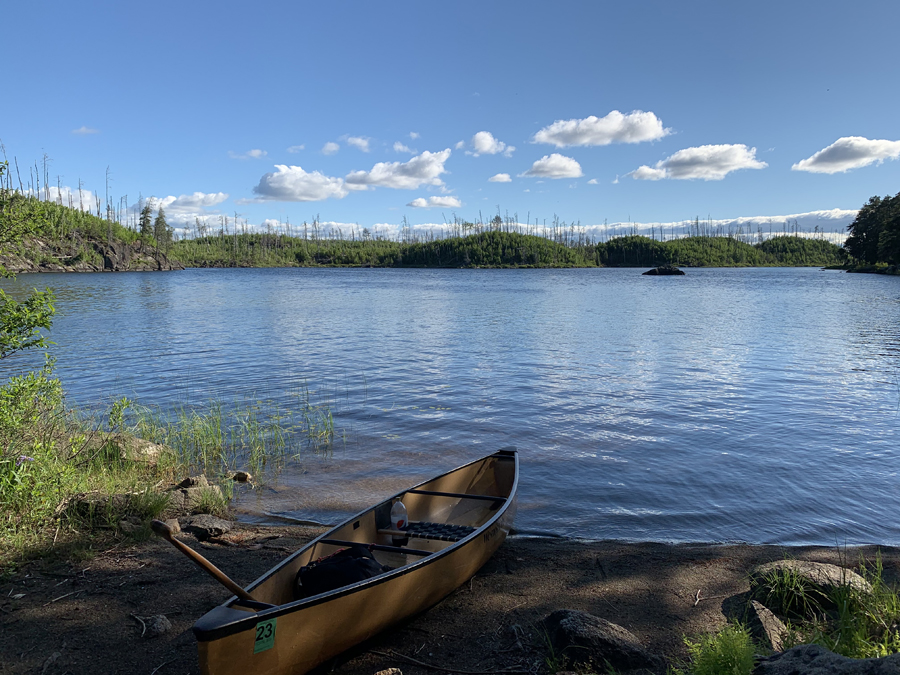 The canoe landing at this campsite is a sand beach. View to the southwest. The south shoreline of Lake One was burned by the 2011 Pagami Creek fire.

Very large campsite. One of the better sites on Lake One.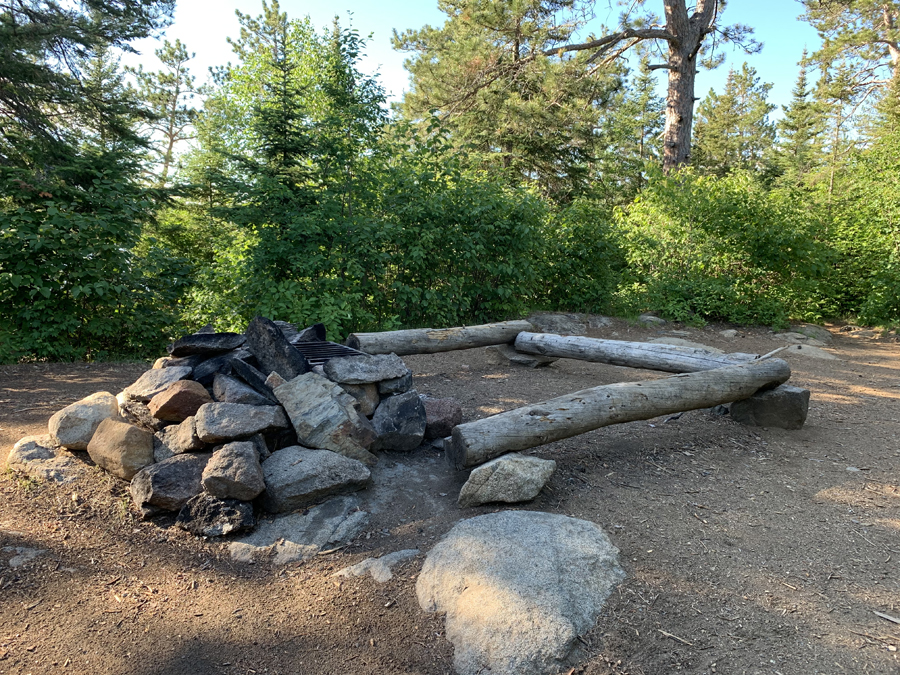 Seating logs are in good repair.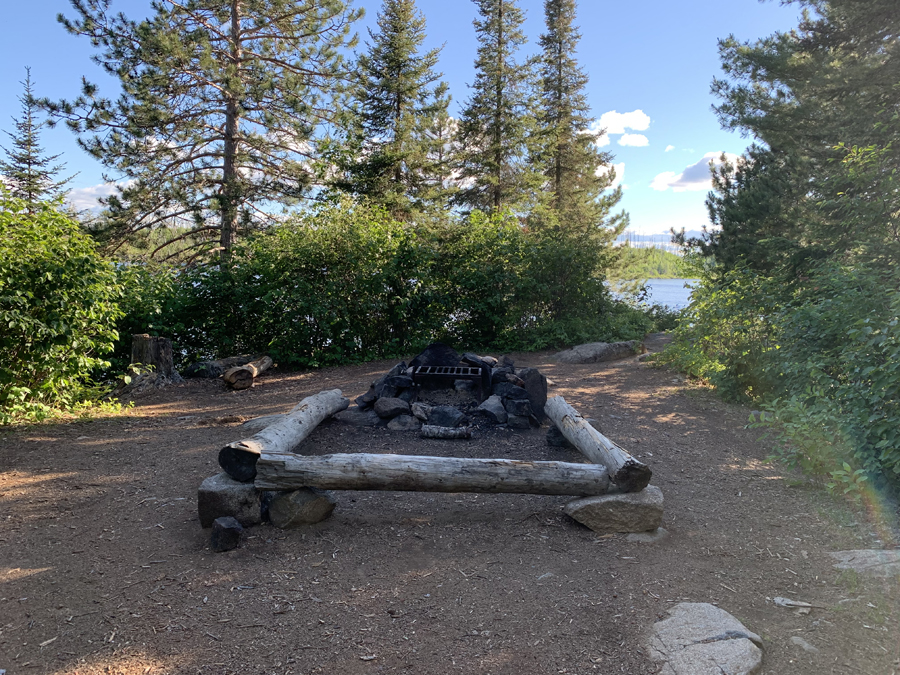 Somewhat obstructed views of the lake from the fire pit. Easy to fetch water from here because access is a beach.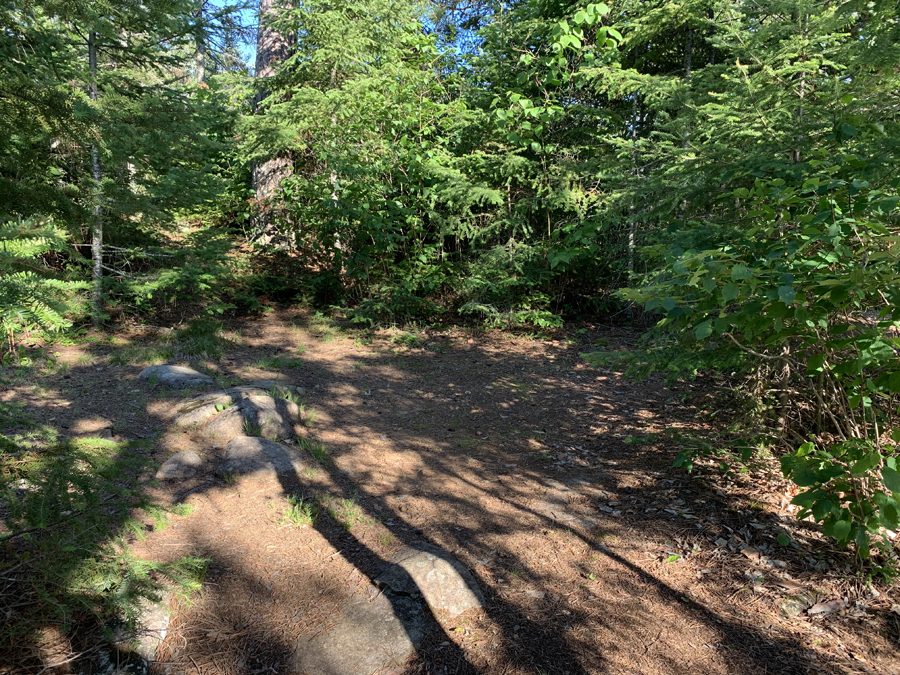 There are at least five respectable tent pads at this campsite.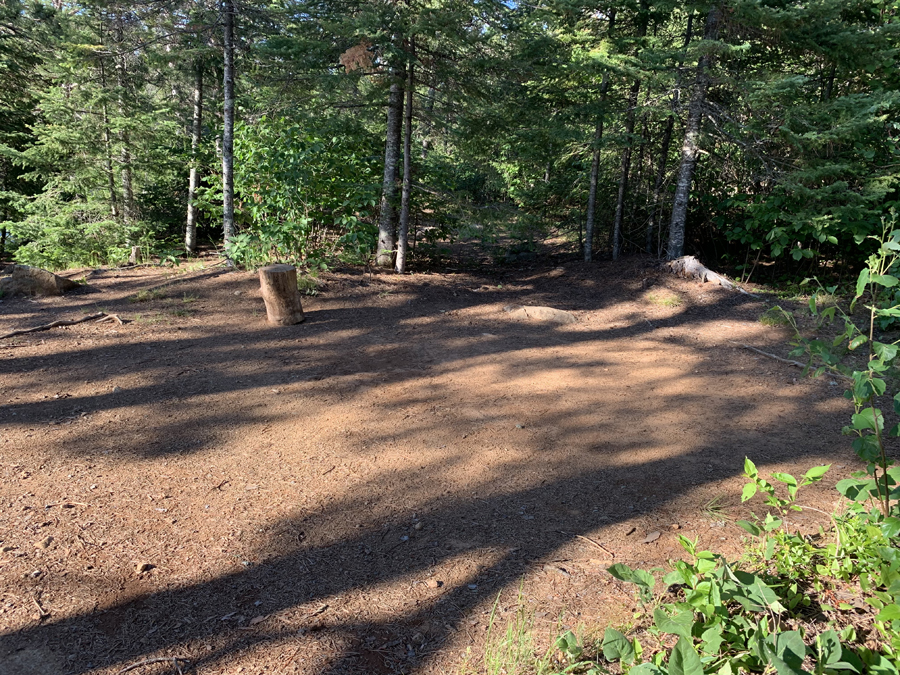 Large tent pad.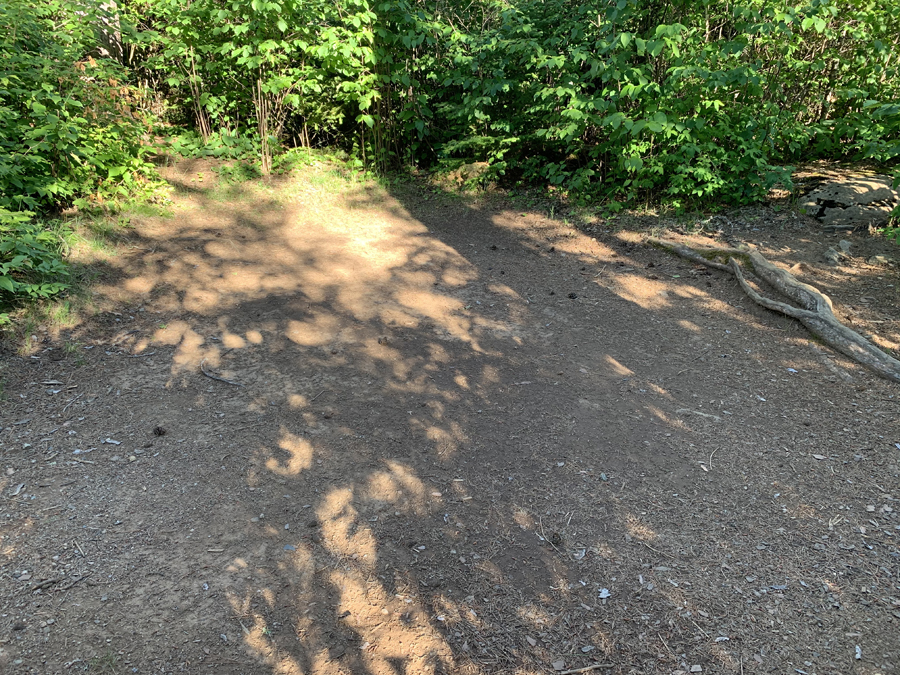 Tent pad.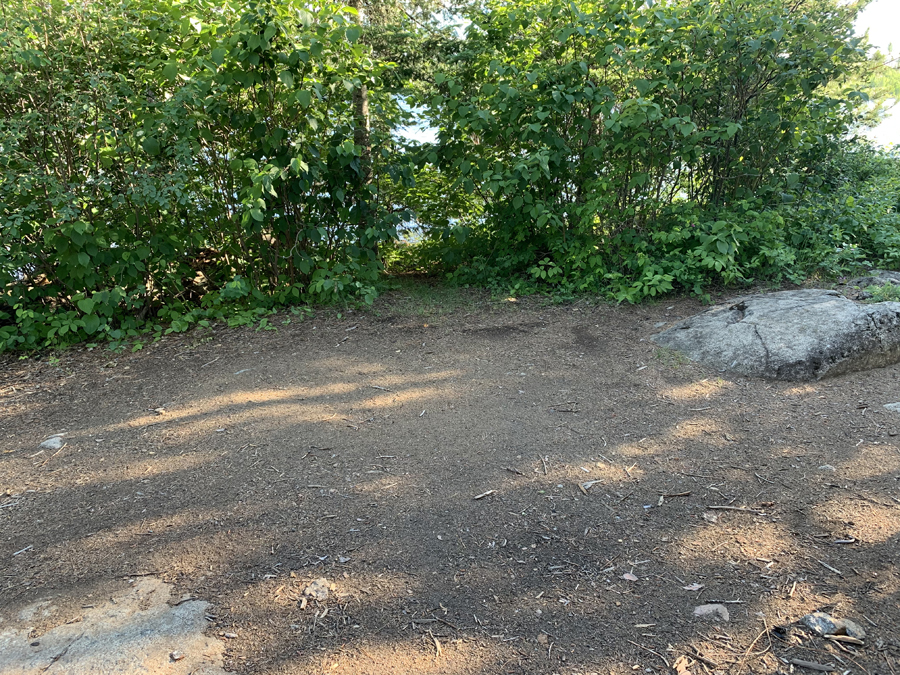 Here's another one.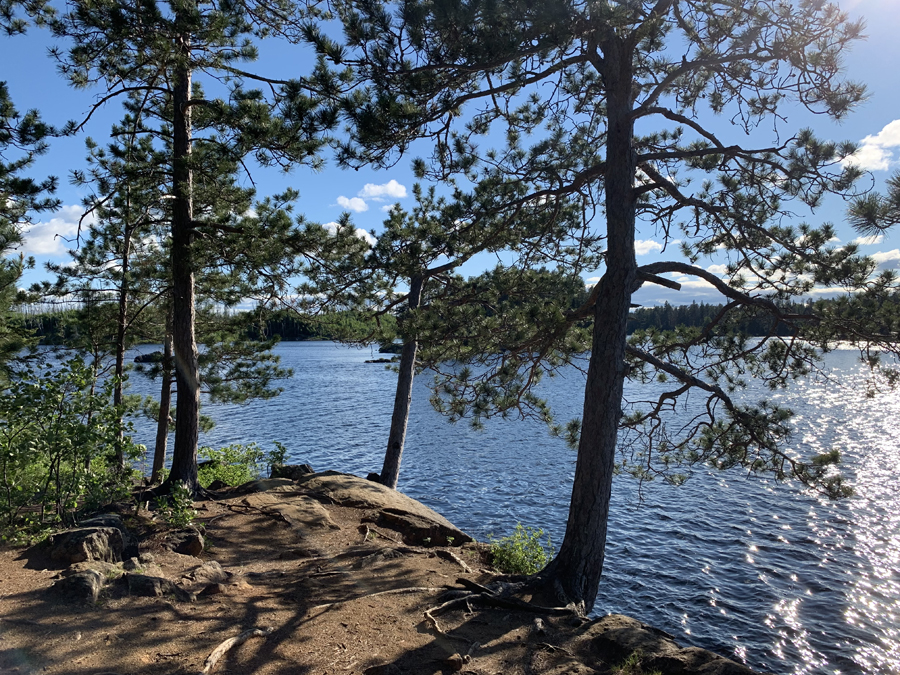 Many good lake viewing areas from this campsite in multiple directions.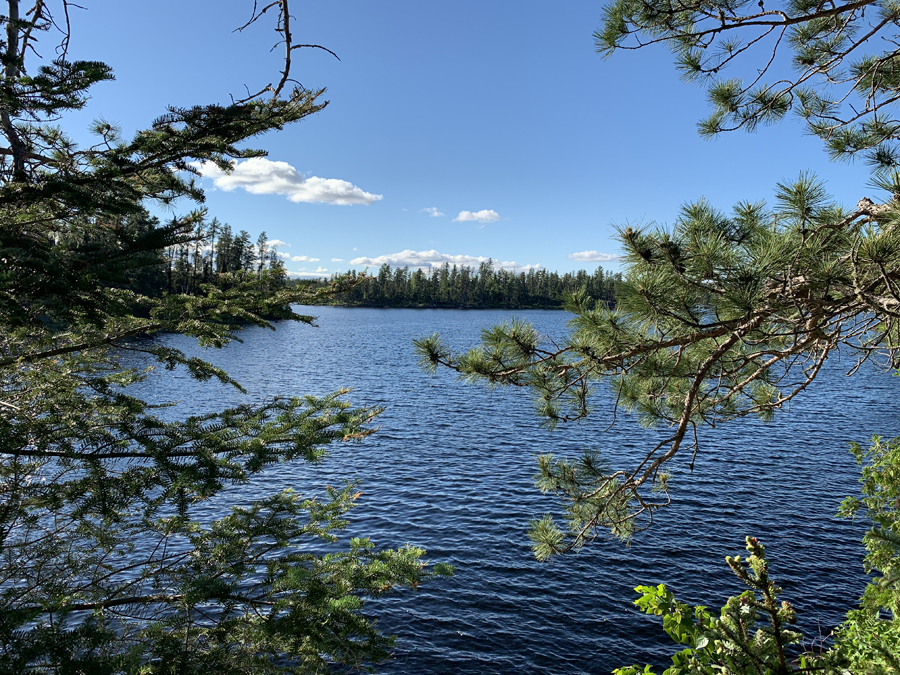 View to the north/northwest.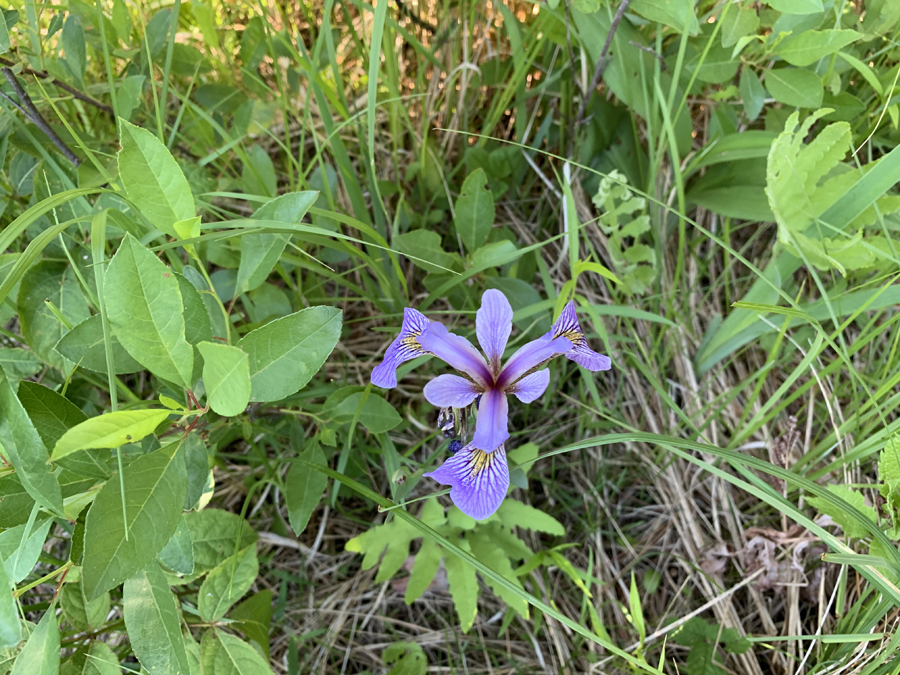 Blue flag iris (Source: Wildflowers of the Boundary Waters by Betty Vos Hemstad, p. 85). Common along the Lake One shoreline in late May and June.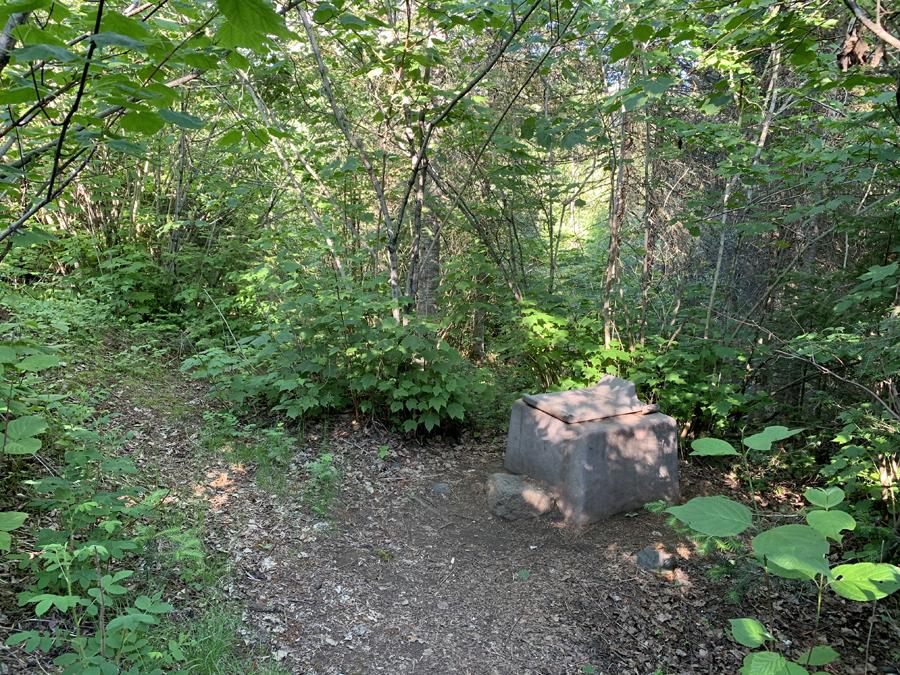 The place of business.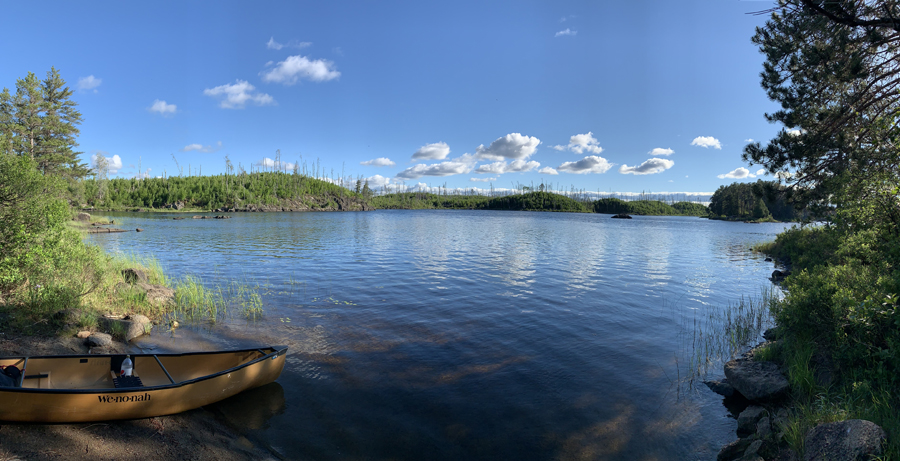 Southwest view.
Return to paddling on: LAKE ONE
Back to List of BWCA Campsites