Campsite on Lake Two (#1524)
Campsite last visited on: September 4, 2021
Click on the photos below to see the full resolution image - Use your browsers back button to close photo and return to this page.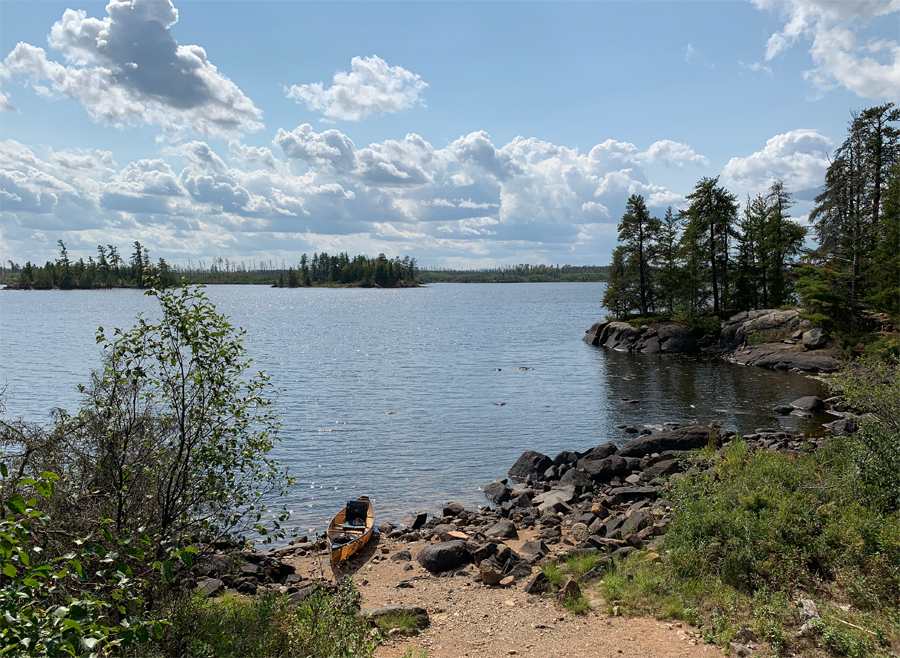 Canoe landing at the base of the short gravel path that leads up to the campsite proper. View to the south/southwest of the two small islands offshore (center and far left).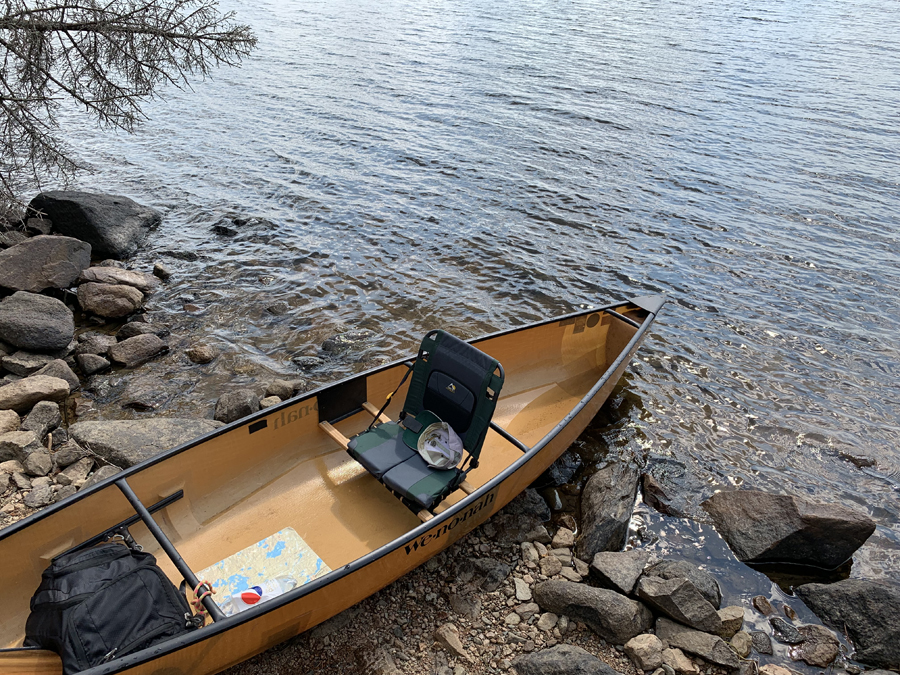 Close up look at the canoe landing.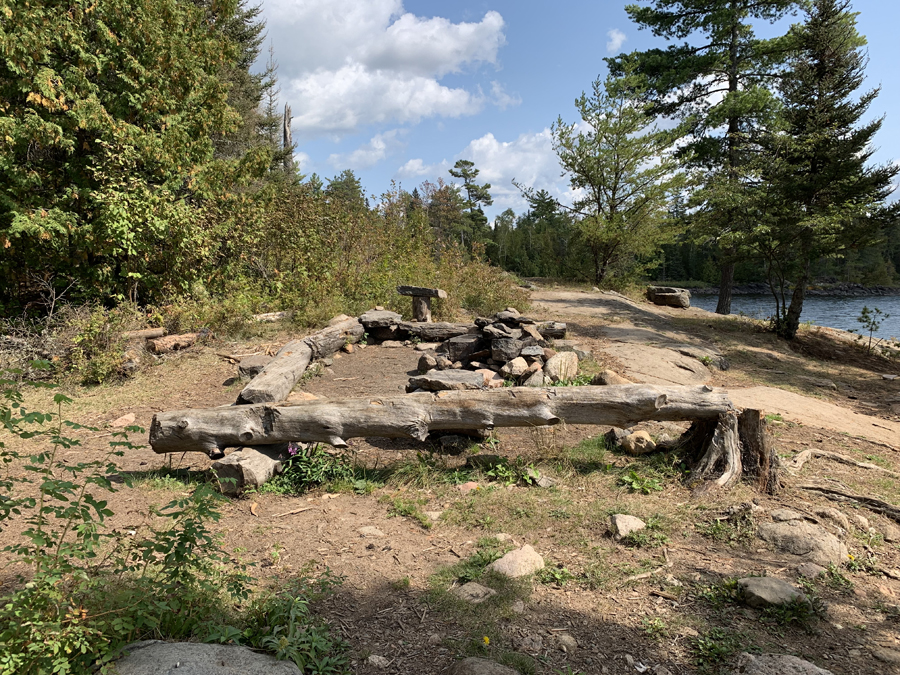 The kitchen area. Not bad.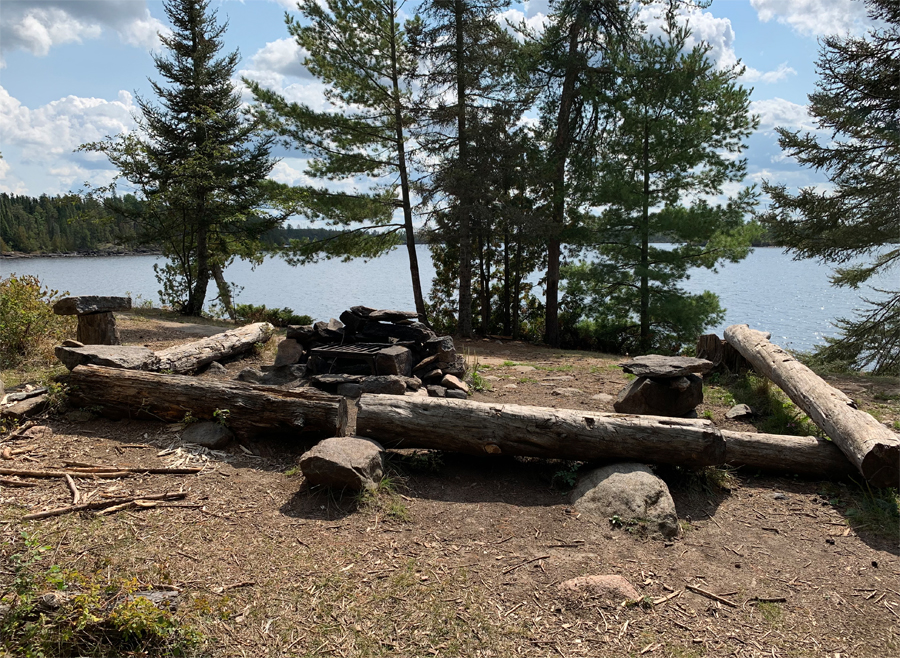 View toward the lake from just behind the fire pit area.

Popular campsite. Almost always a group camped here. The Rifle Lake portage isn't heavily used, so you shouldn't experience too much traffic going past with that destination. Site has a couple decent tent pads, a fine kitchen and no impact from the recent forest fire.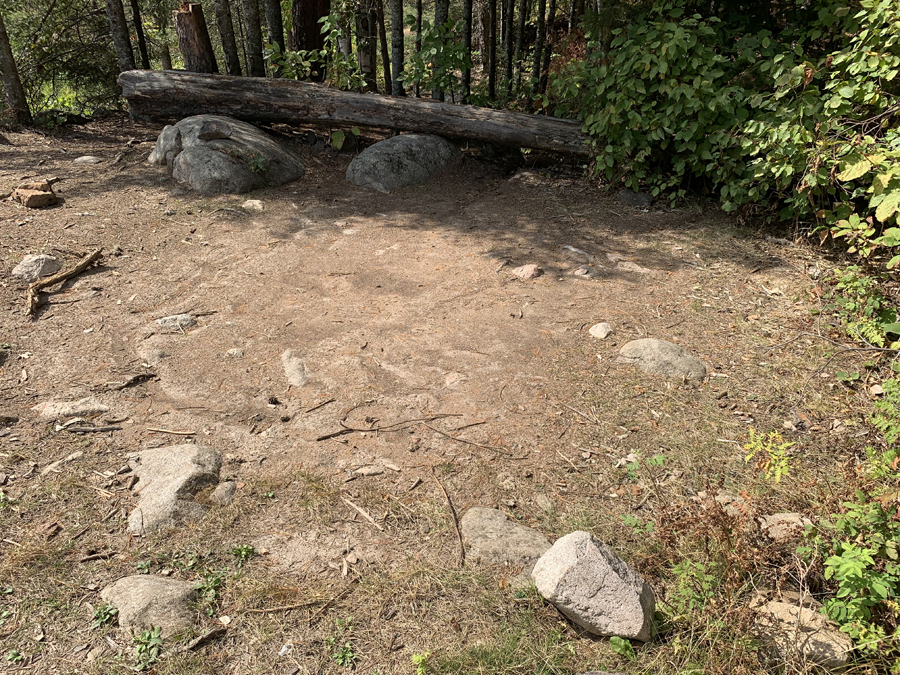 Tent pad nearest the fire pit.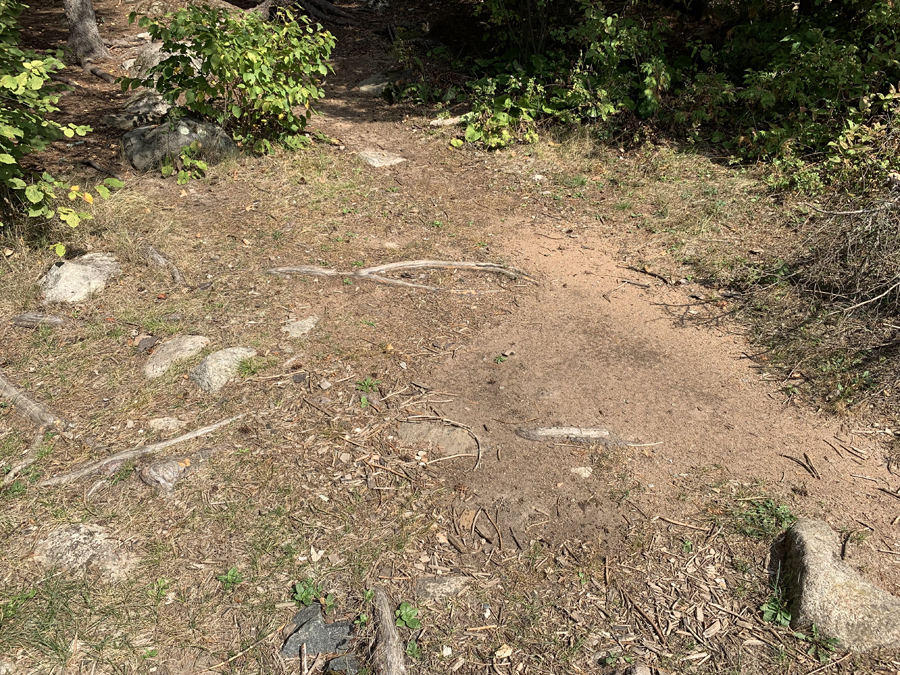 Another tent pad by the forest edge.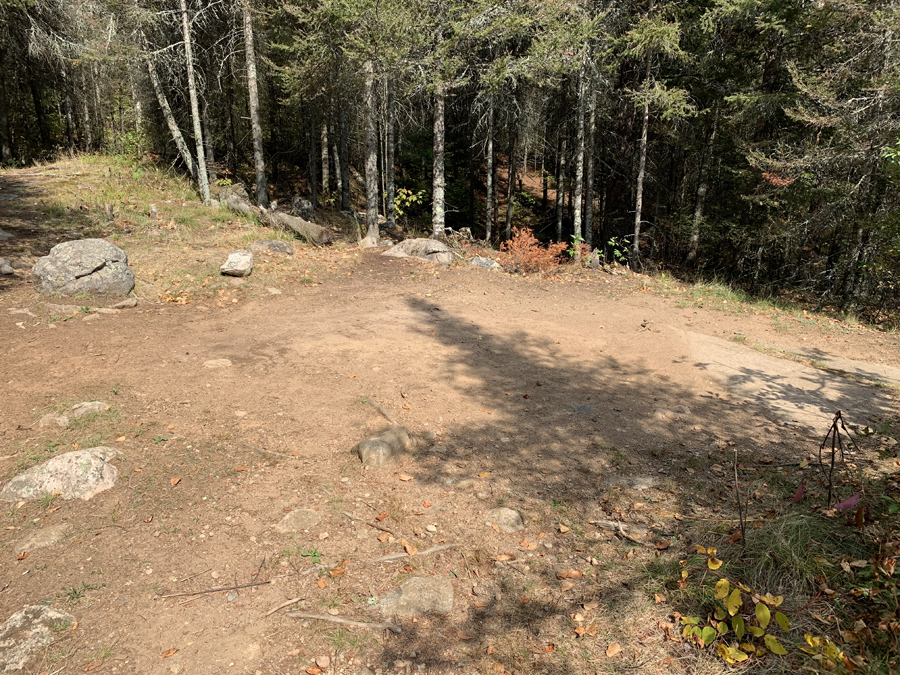 The largest location at this campsite for setting up tents. This spot will hold several.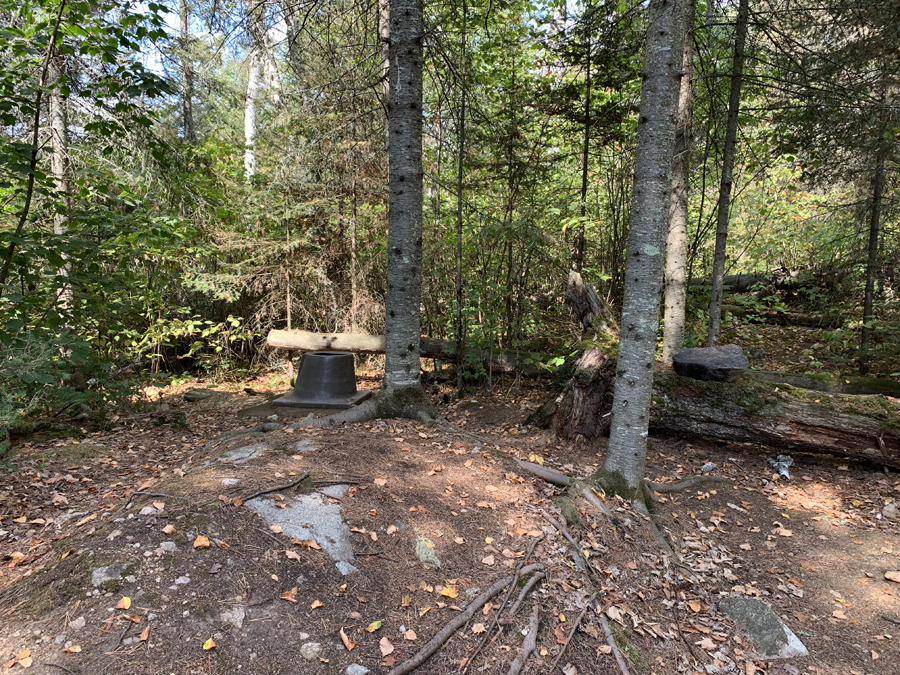 A short trail leads to the hopper.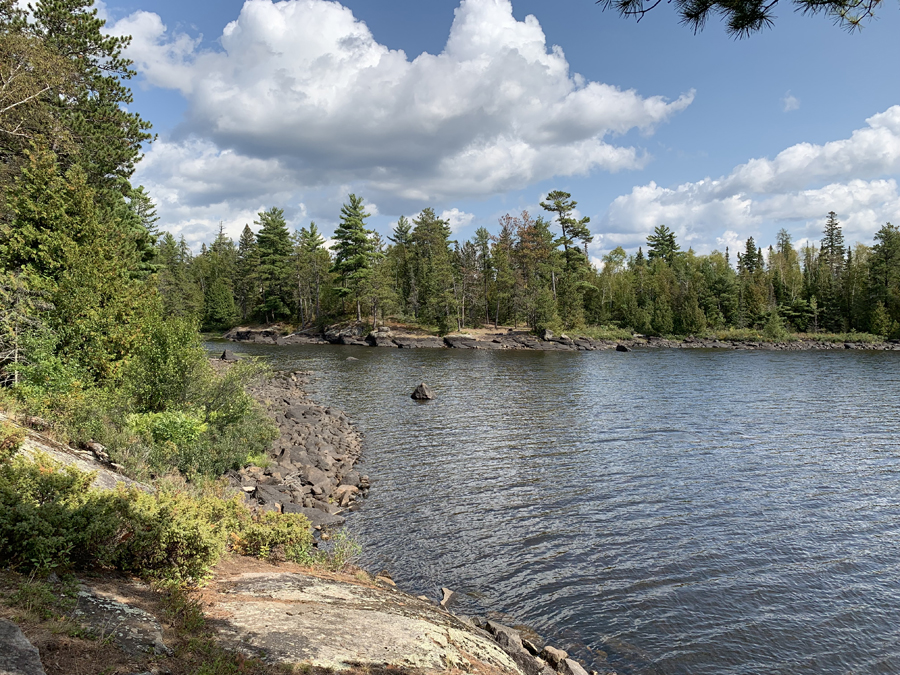 This is the small bay to the east of the campsite. The portage to Rifle Lake is to the left, about as far back into this bay as you can go.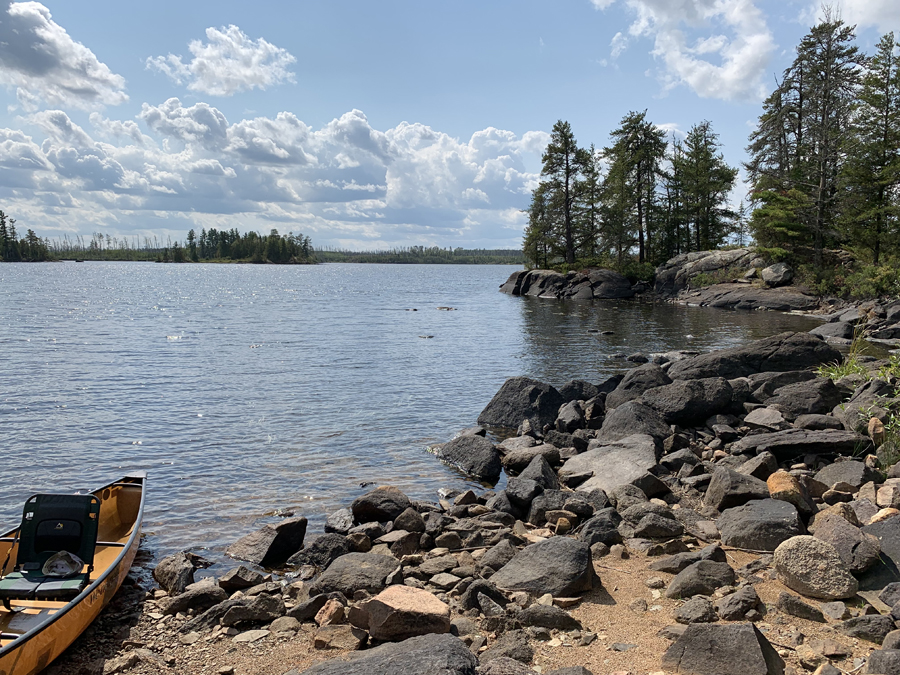 View to the southwest.
Return to paddling on: LAKE TWO
Back to List of BWCA Campsites