Campsite on Lake Two (#1529)
Campsite last visited on: August 7, 2021
Click on the photos below to see the full resolution image - Use your browsers back button to close photo and return to this page.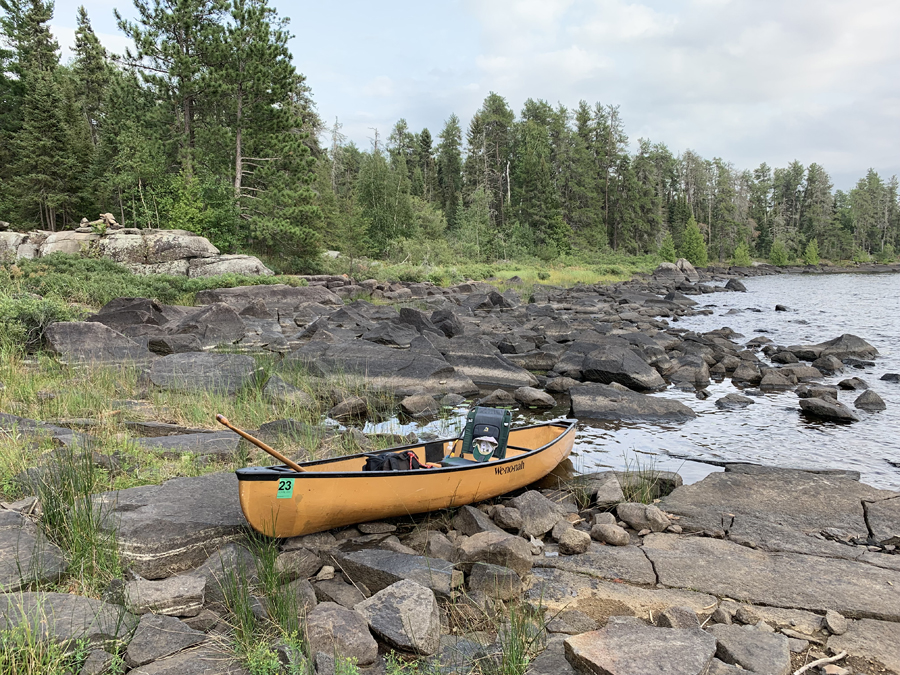 This image shows the canoe landing at this campsite in drought conditions. Normally the water level of Lake Two would cover most of these rocks. The fire pit for this campsite is visible on the rock ledge at far left. From the canoe landing (where you are standing), you can follow a well trodden path which you'll find along the edge of the forest, over to the campsite area.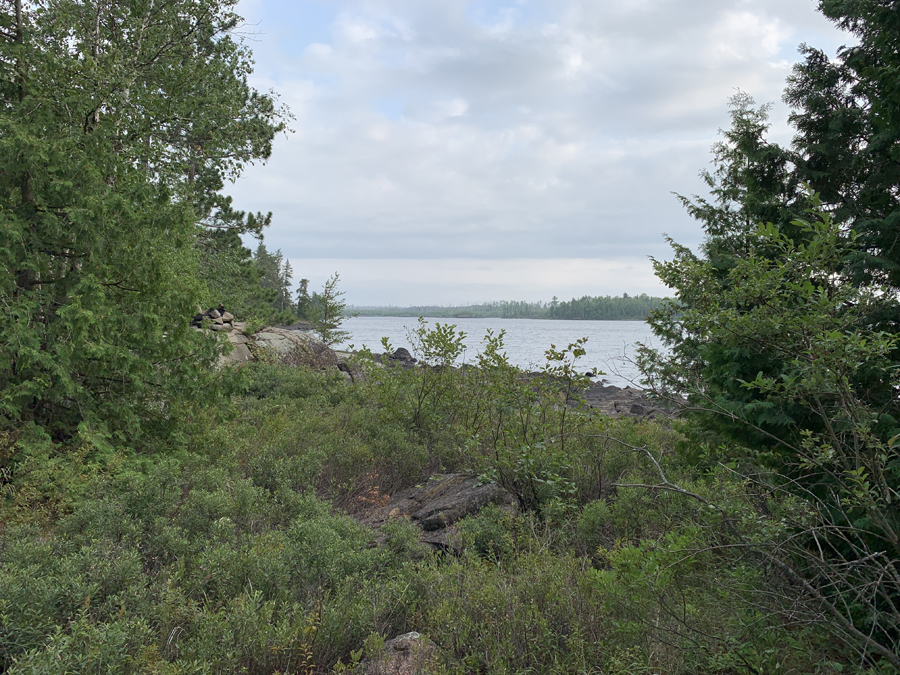 View from the short trail that connects the canoe landing location to the campsite proper. The fire pit is visible just left of center on the rock ledge.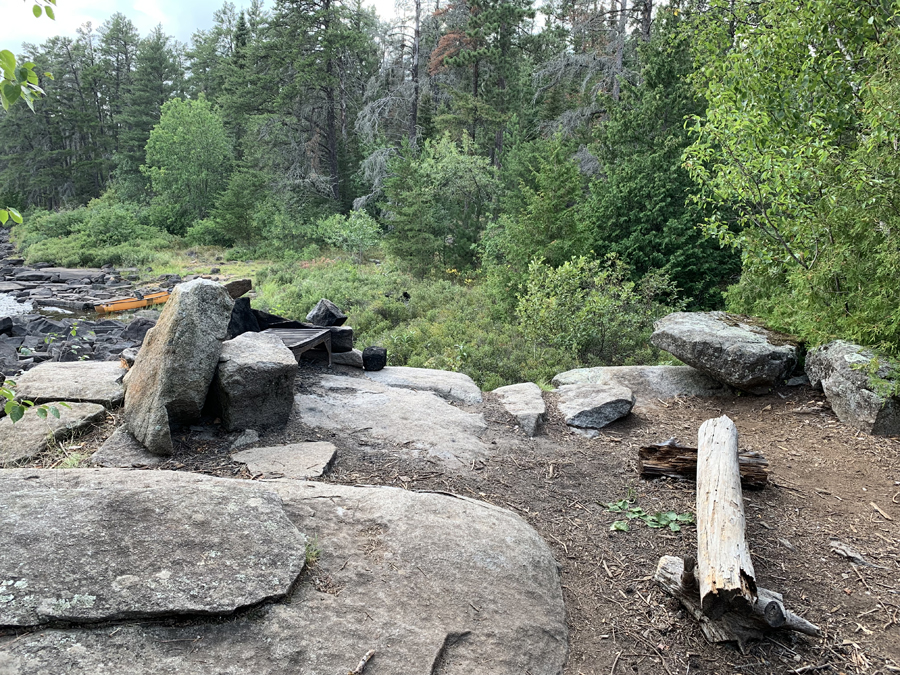 View from the fire pit looking back toward the canoe landing (canoe in background visible on far left).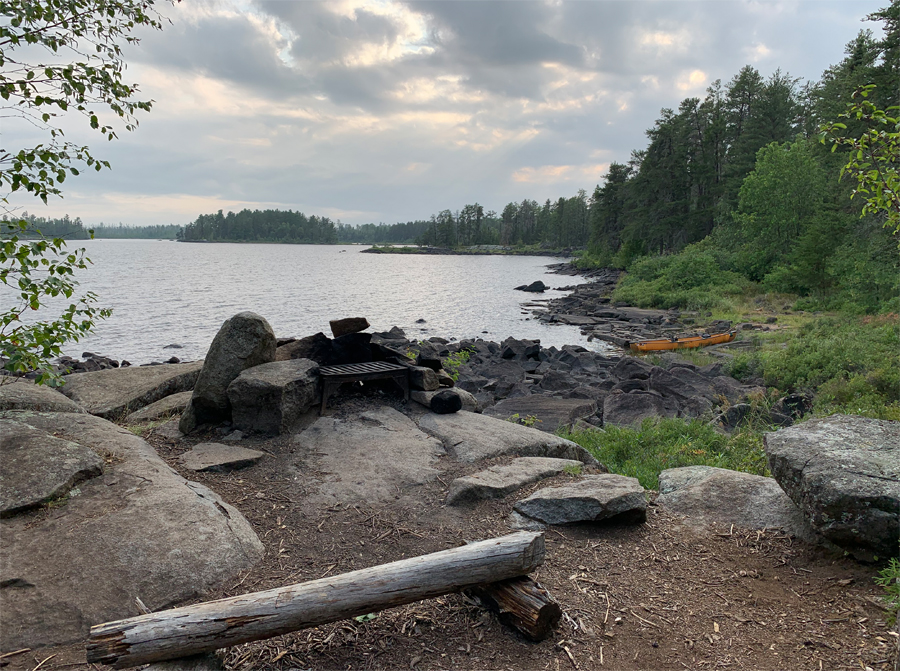 Kitchen view looking west..

This campsite is back in the corner of this bay of Lake Two, so it has some privacy. Fire pit is elevated on a rock ledge. The canoe landing is to the left of the campsite as you face the fire pit from the lake. Follow a short trail from the canoe landing through the woods over to the main area of the campsite.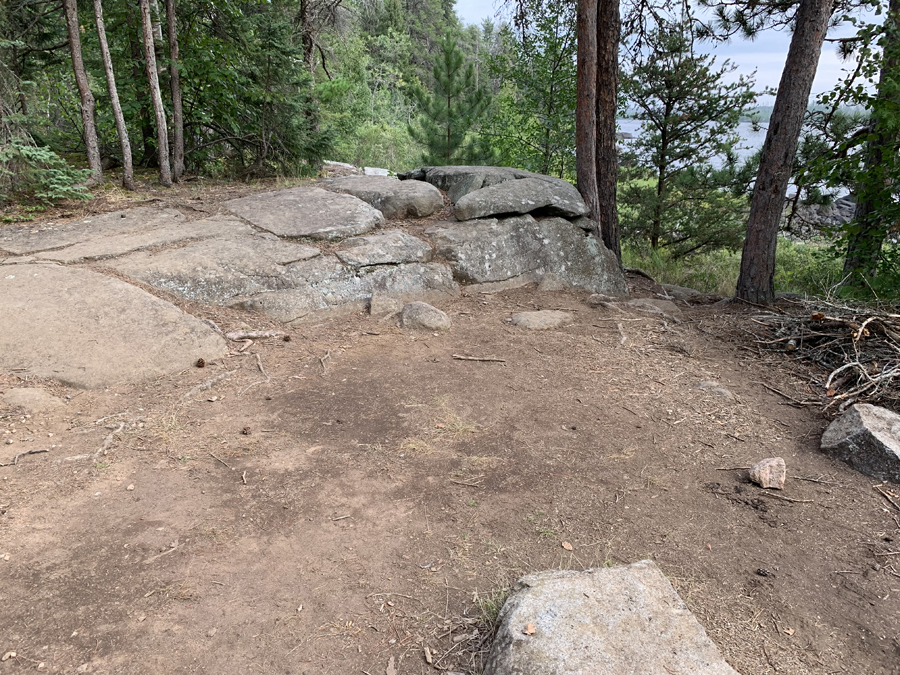 Tent pad.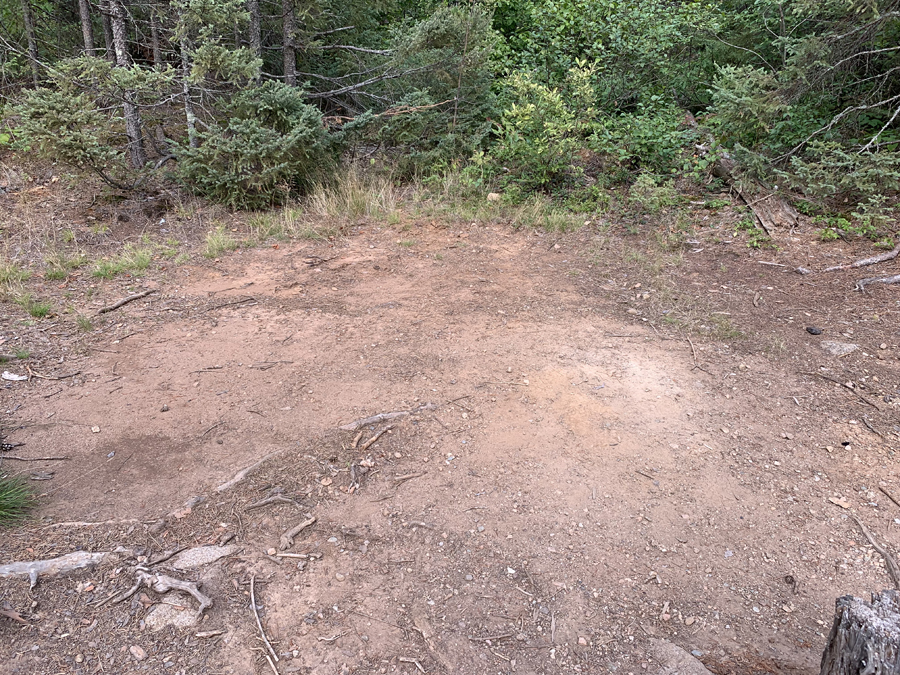 Another tent pad.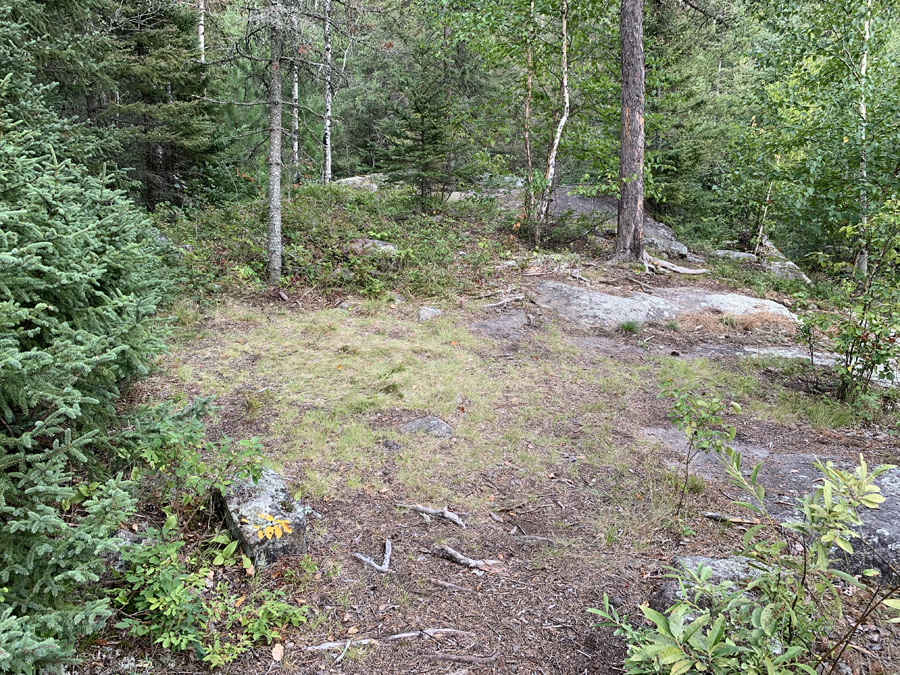 This spot is kind of rough, but could serve as a tent pad too.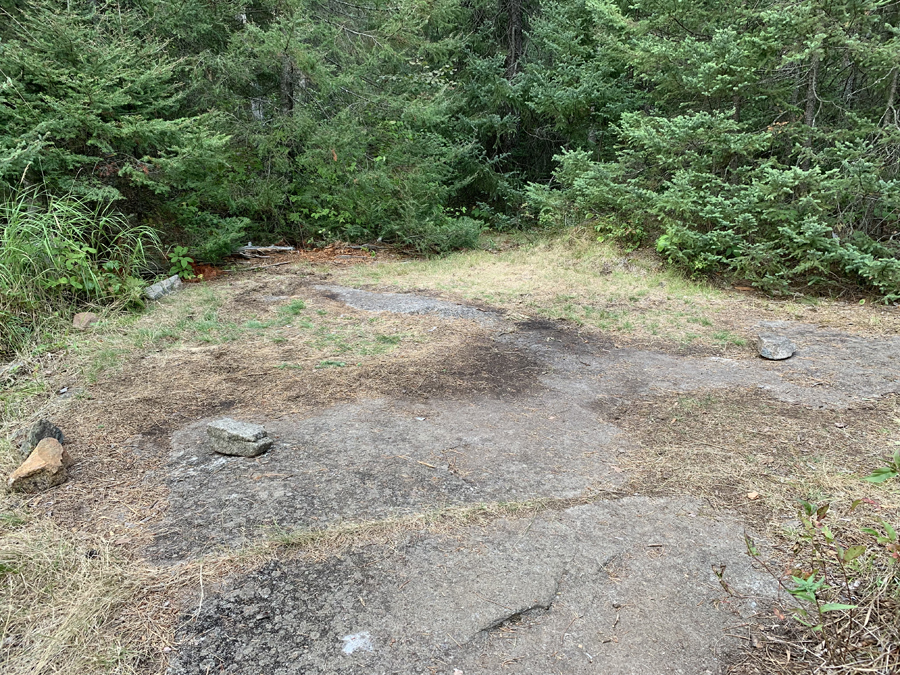 Tent pad for those who like a firm mattress.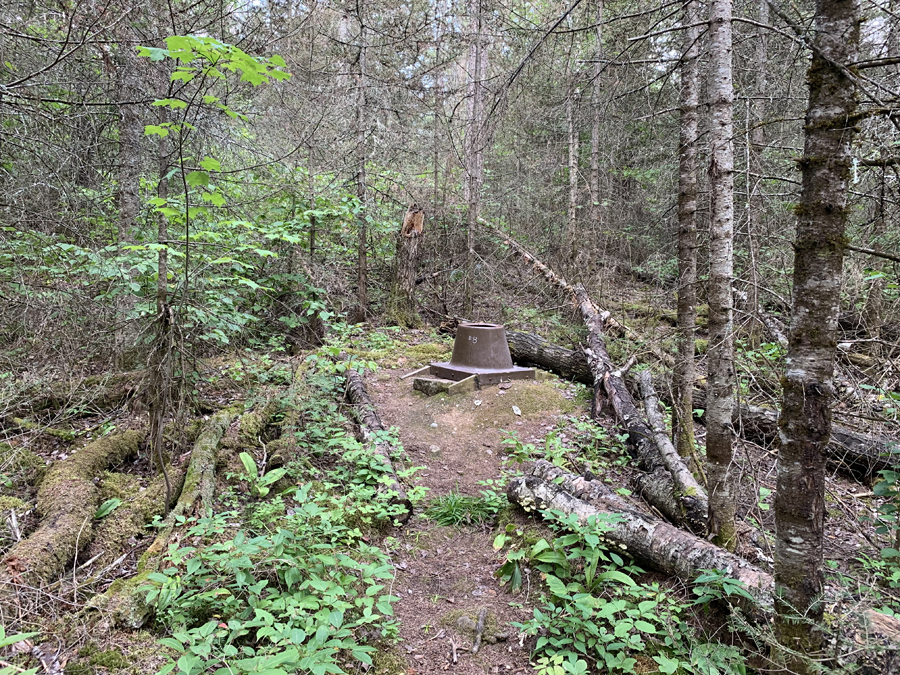 #8 for the #2. The "#8" indicates that this is Campsite 8 on Lake Two according to the U.S. Forest Service.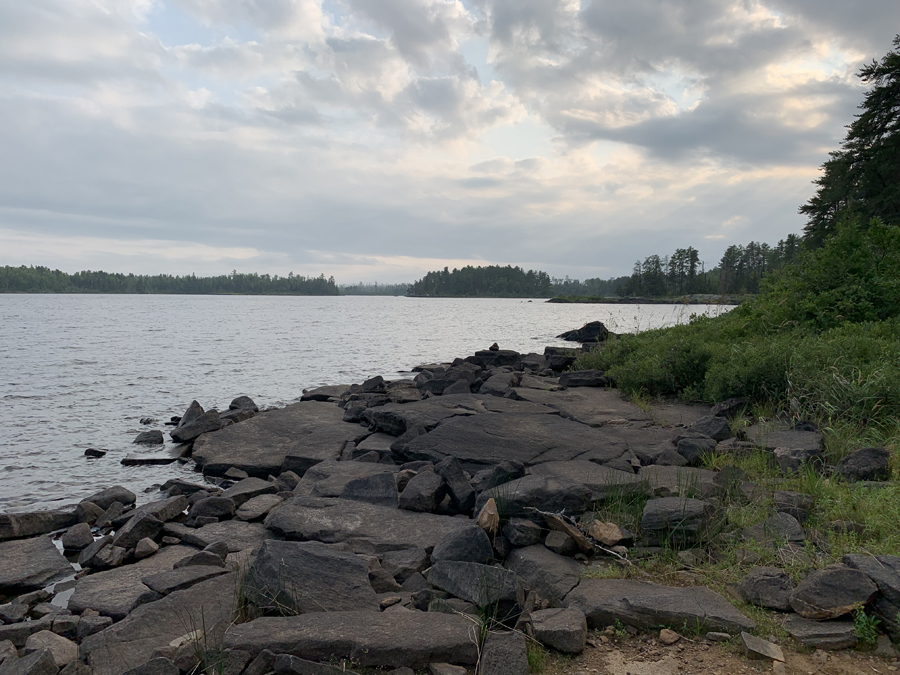 Early evening view looking toward the west.
Return to paddling on: LAKE TWO
Back to List of BWCA Campsites