Campsite on Lake Two (#1528)
Campsite last visited on: September 4, 2021
Click on the photos below to see the full resolution image - Use your browsers back button to close photo and return to this page.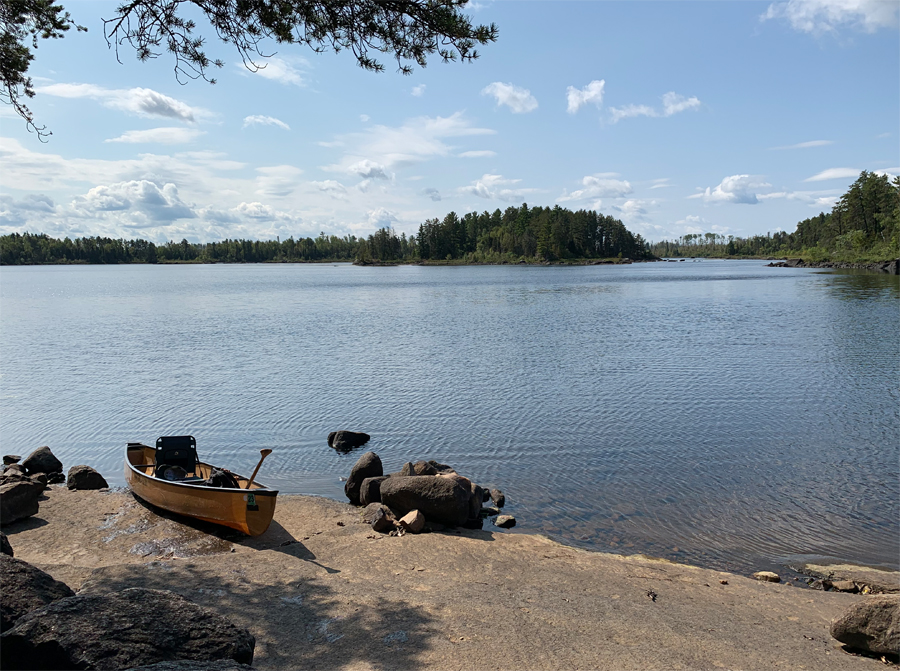 View here is to the southwest. The island in the distance is just east of the Lake One portage.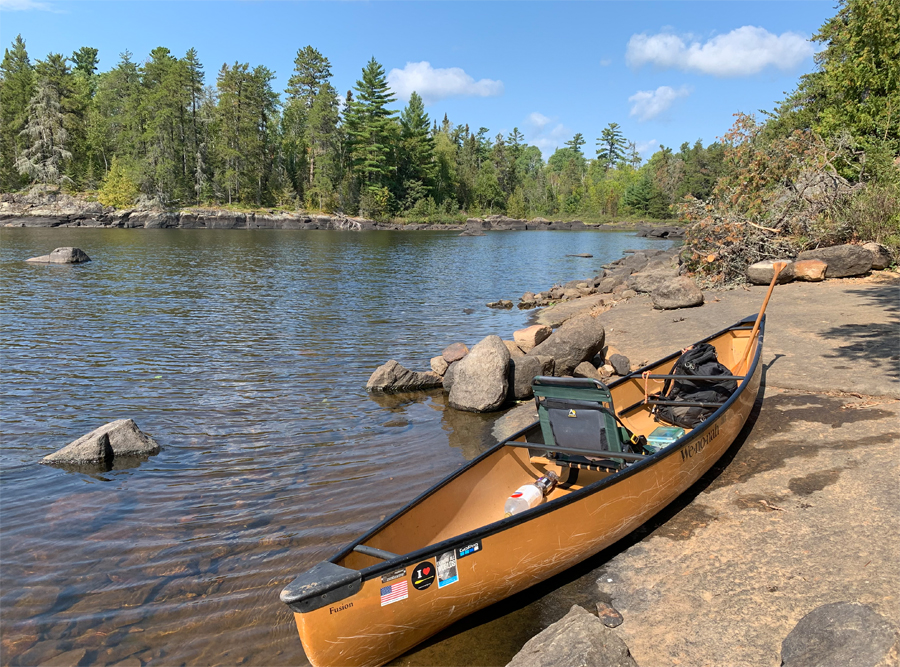 Large table rock serves as the pullout area for this campsite.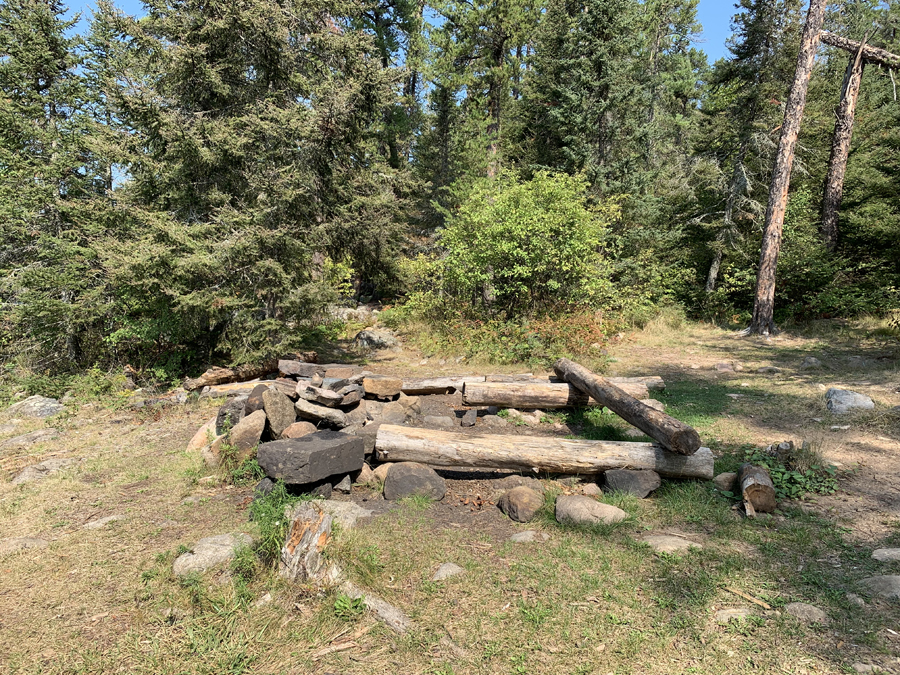 The kitchen area.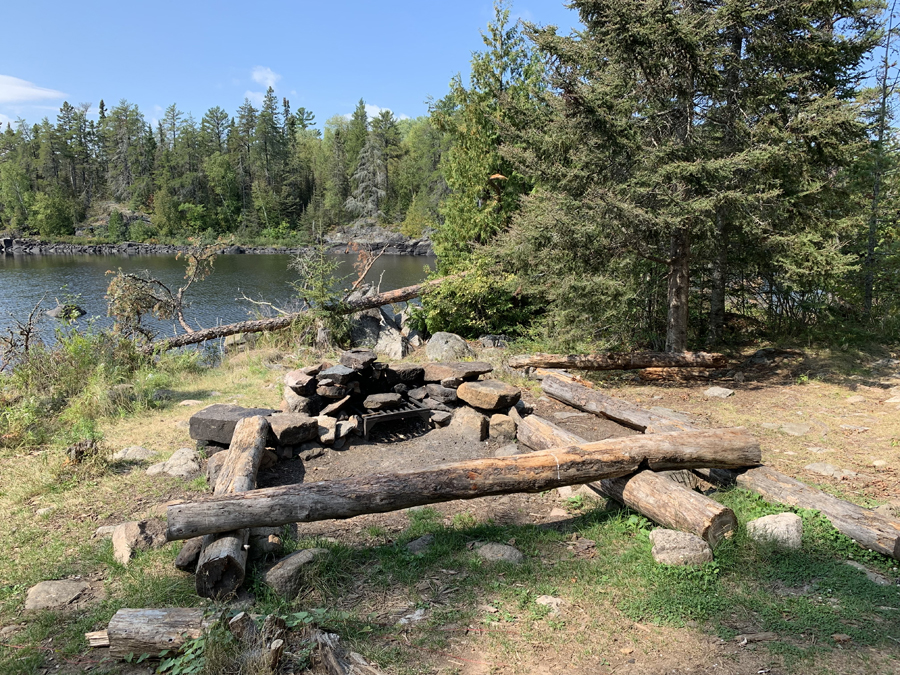 Excellent views of the lake from here.

Several trails wind through the forest. It is possible to follow them all the way out to the end of the nearby point. Large campsite with many places to setup tents. Well situated fire pit. Expect some canoe traffic as it is near to the Lake One portage.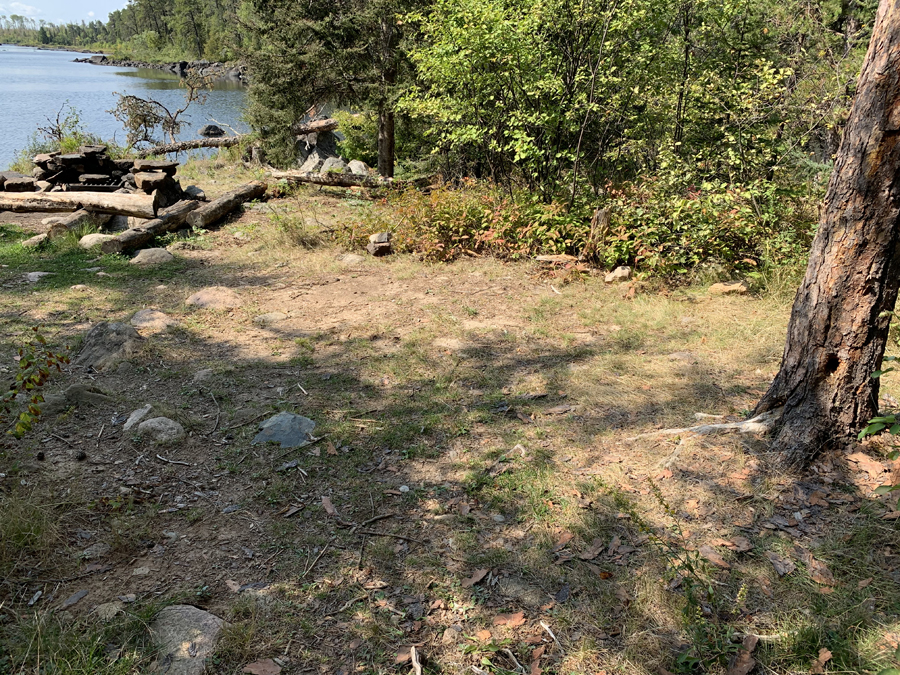 Tent pad nearest the fire pit.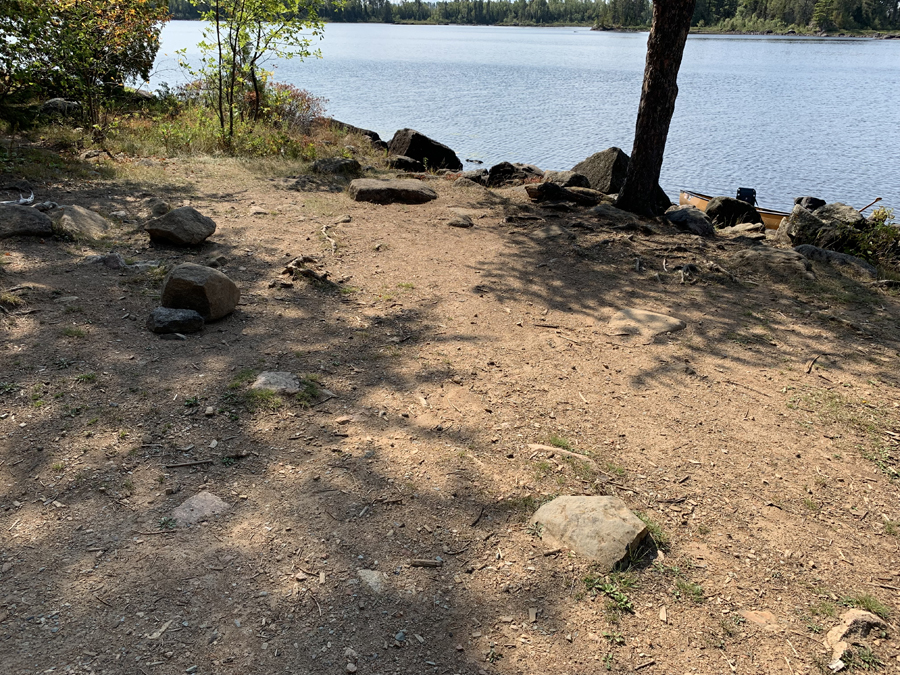 Another tent pad down close to the water.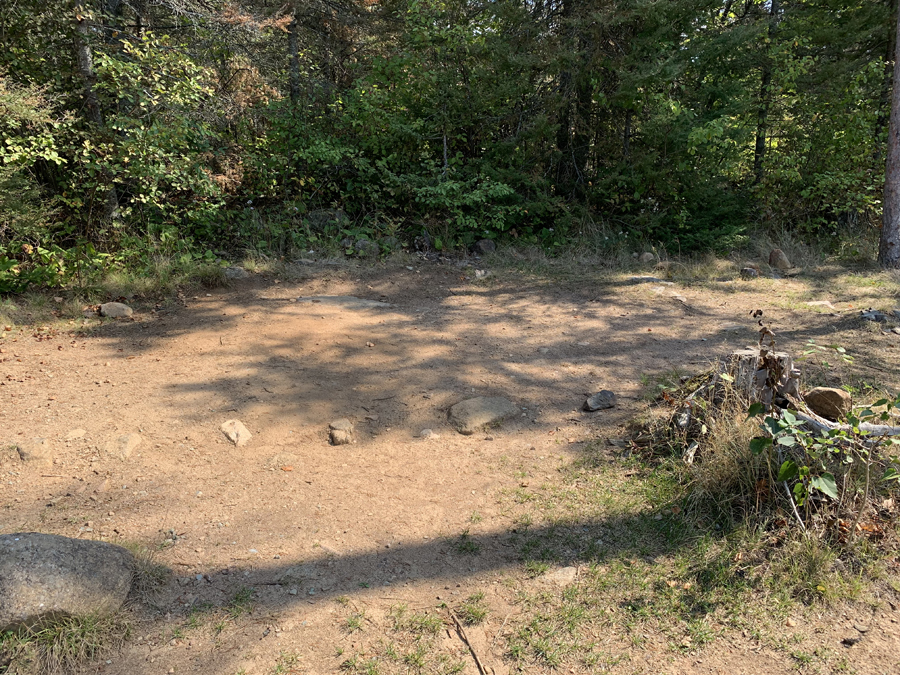 Tent pad back near the forest edge.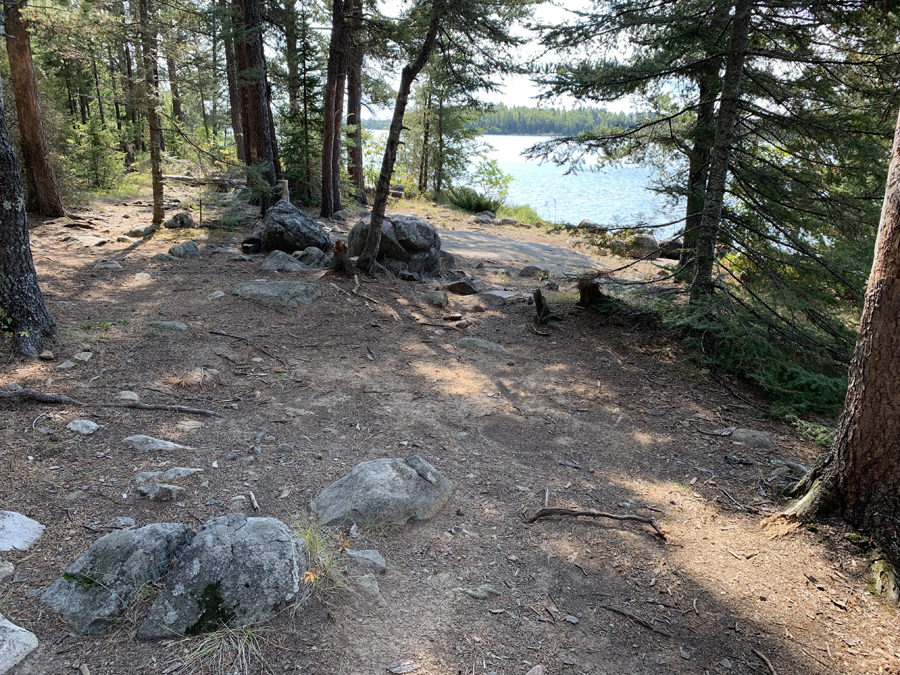 Another small spot for a tent.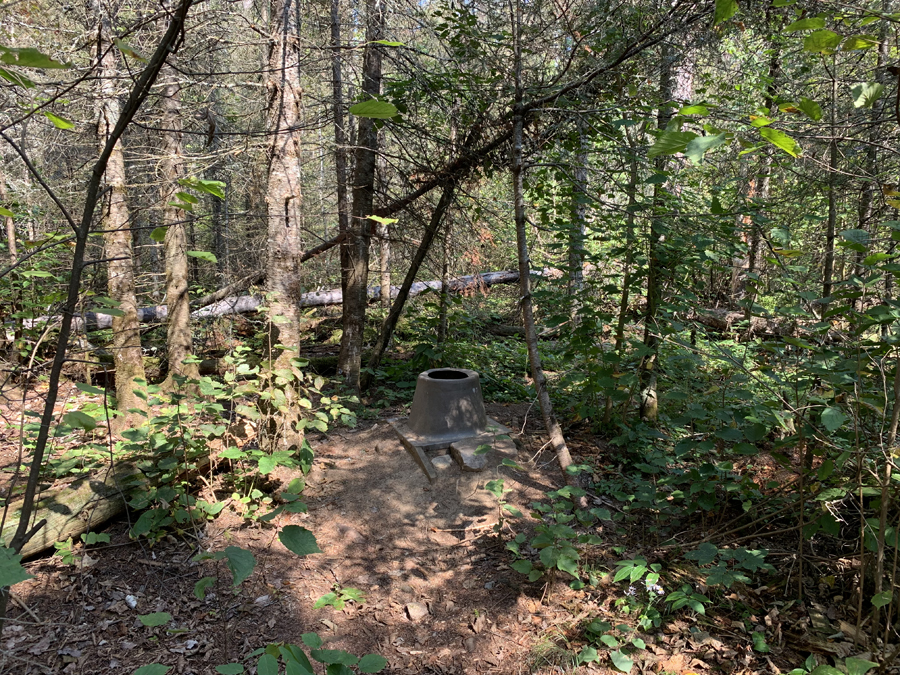 Old #7. Maybe it gives good luck?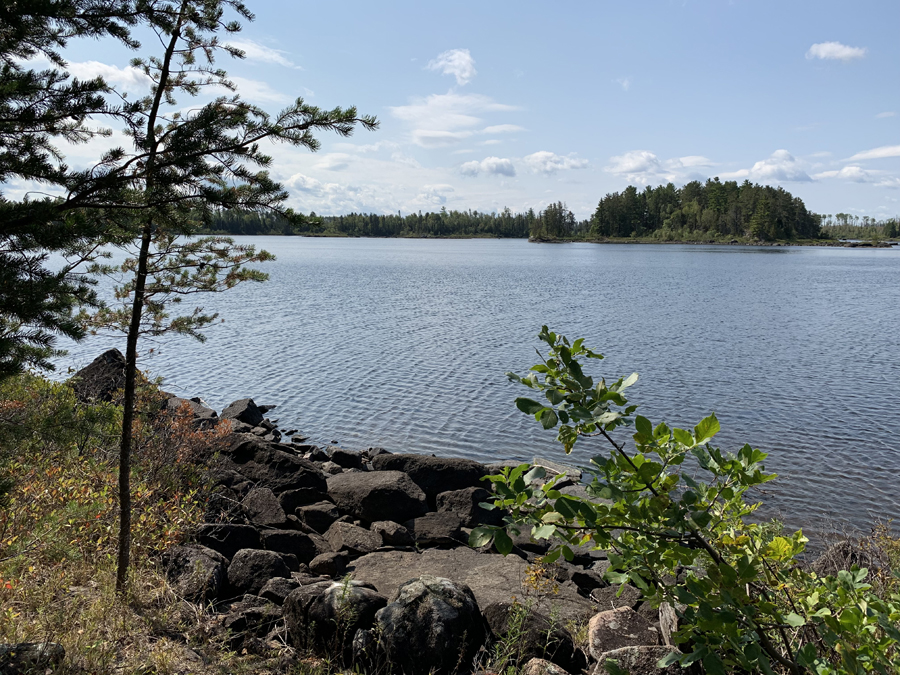 Southwest view.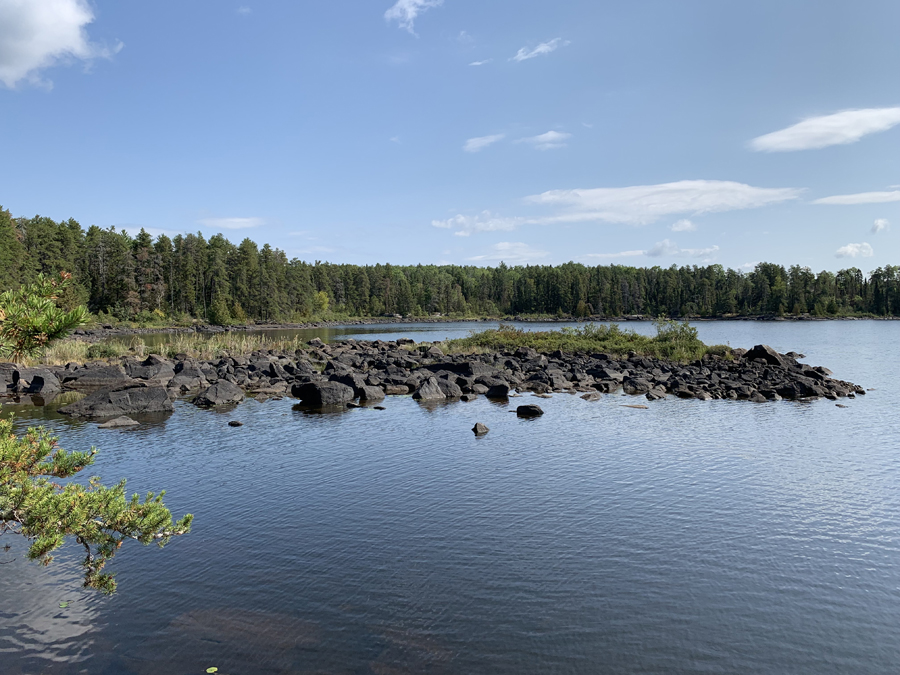 Rocky point just to the east of the point on which the campsite is located. BWCA Campsite 1529 is visible in the back of the bay along the far shoreline (just left of center).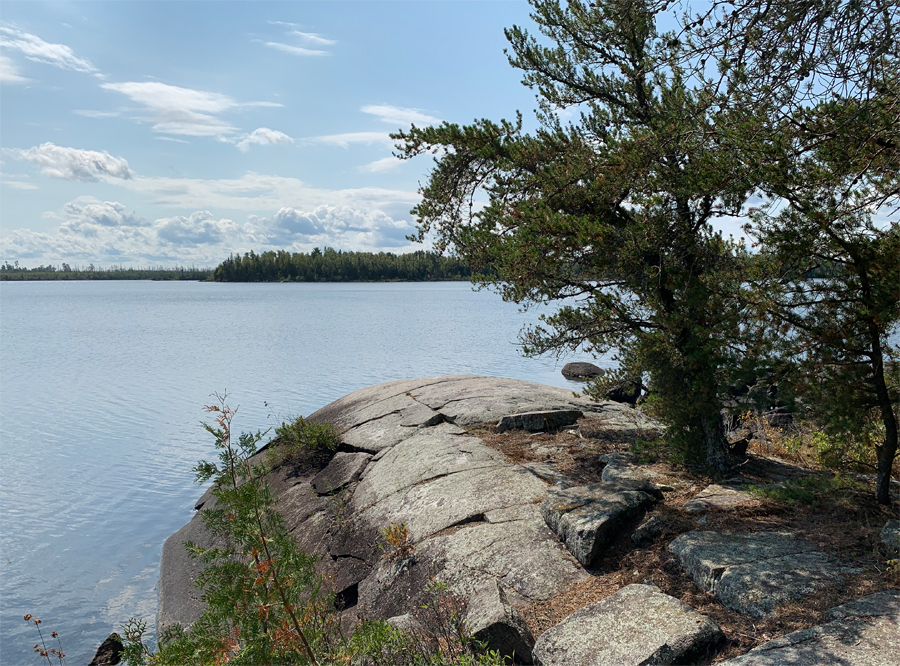 Looking south from the point. You can follow a trail from the fire pit area through the woods to this location.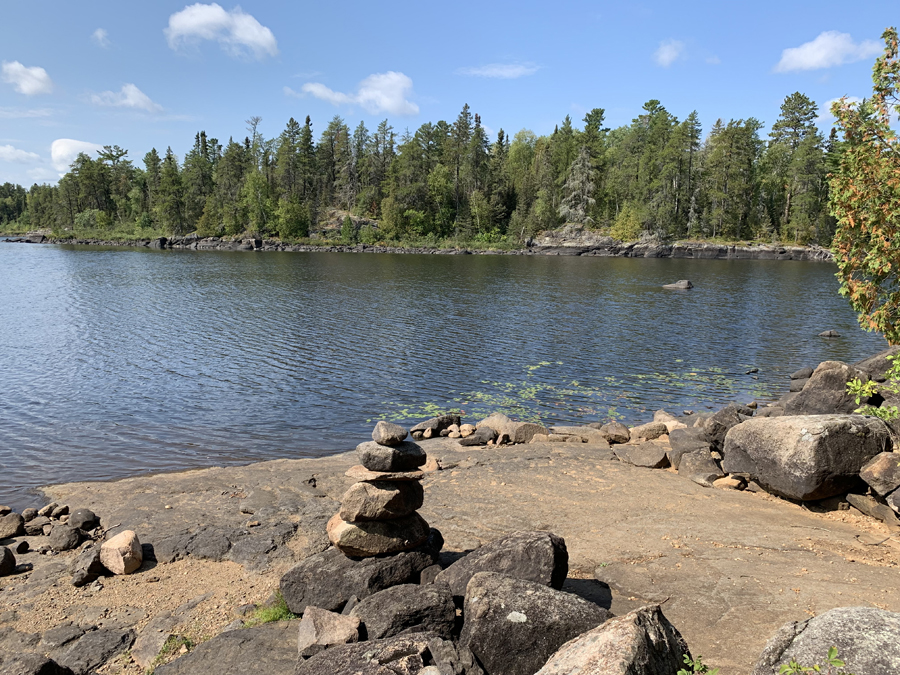 Looking toward the west.
Return to paddling on: LAKE TWO
Back to List of BWCA Campsites