Campsite on Little Trout Lake (#777)
Campsite last visited on: August 17, 2020
Click on the photos below to see the full resolution image - Use your browsers back button to close photo and return to this page.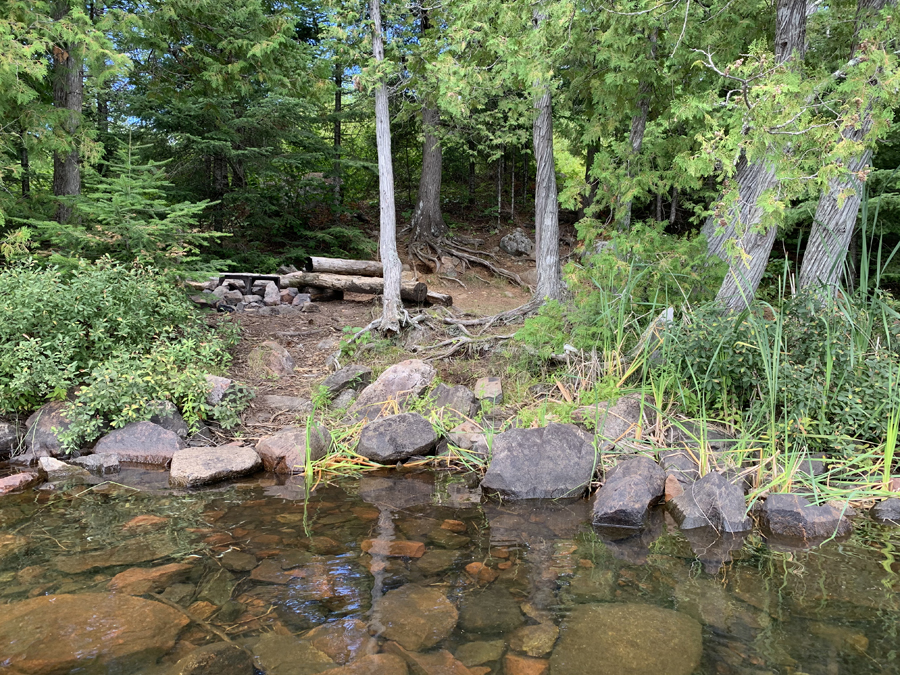 Pulling up to the campsite. Rock strewn bottom, but the water isn't deep as you can see.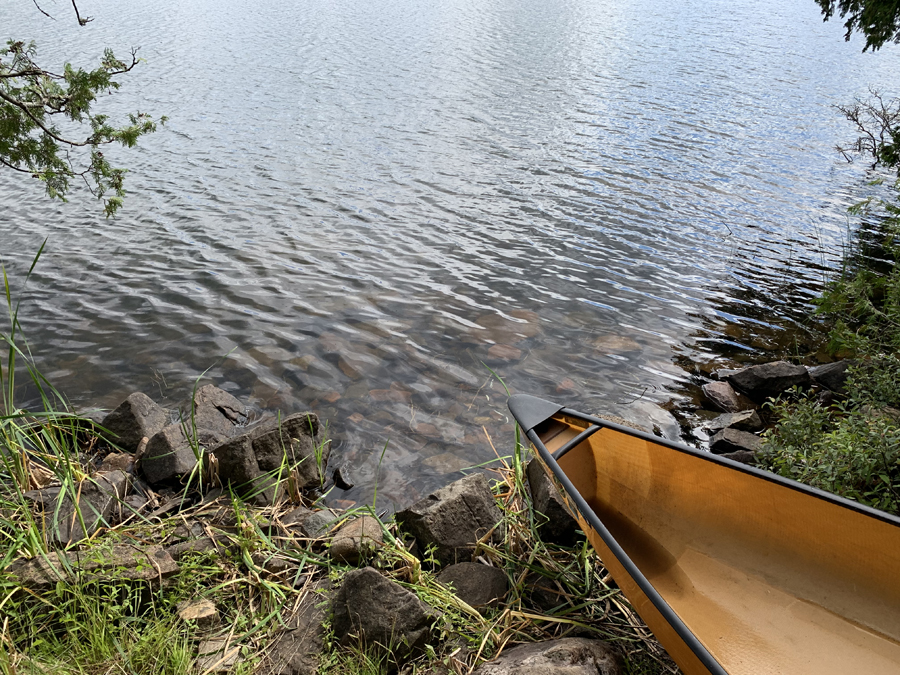 Another look at the canoe landing for this campsite.

This campsite is stretched out parallel to the Little Trout Lake shoreline. There are a couple reasonable tent pads. The landing has some rocks, but is average by BWCA standards. An interesting feature of this campsite is that part of it is in an area that was recently burned. As you walk up to the latrine, you will transition into the burn area. This fire was probably the one set intentionally in 2016 to clear downfall that remained from the July 4, 1999 windstorm. The portage to Misquah Lake is just west of these campsite. Get a good nights rest if you plan to tackle that one, as it is one of the most difficult portages in the BWCA.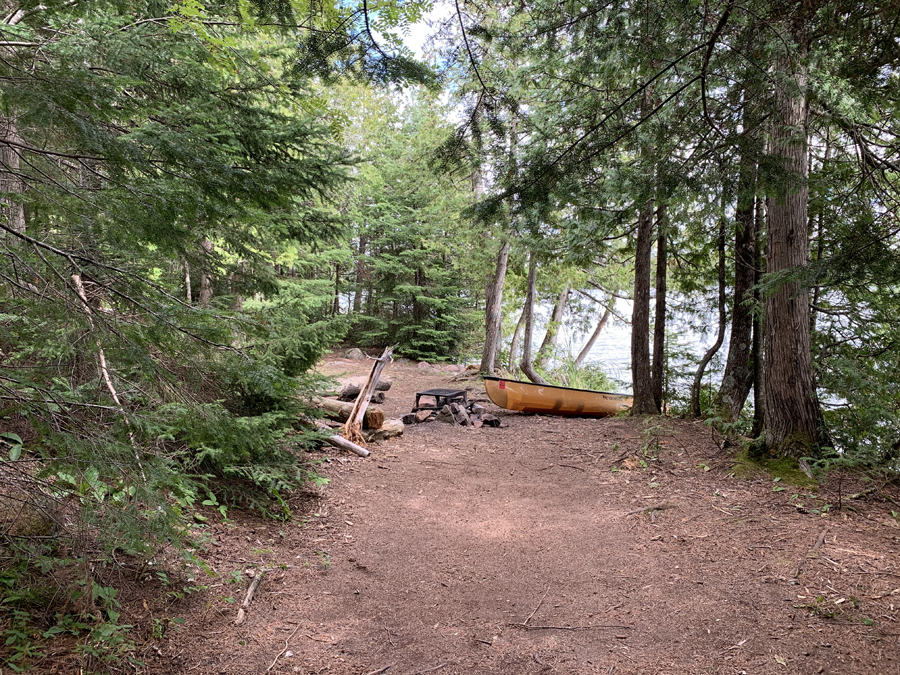 Large tent pad area. Fire grate is close to the lake.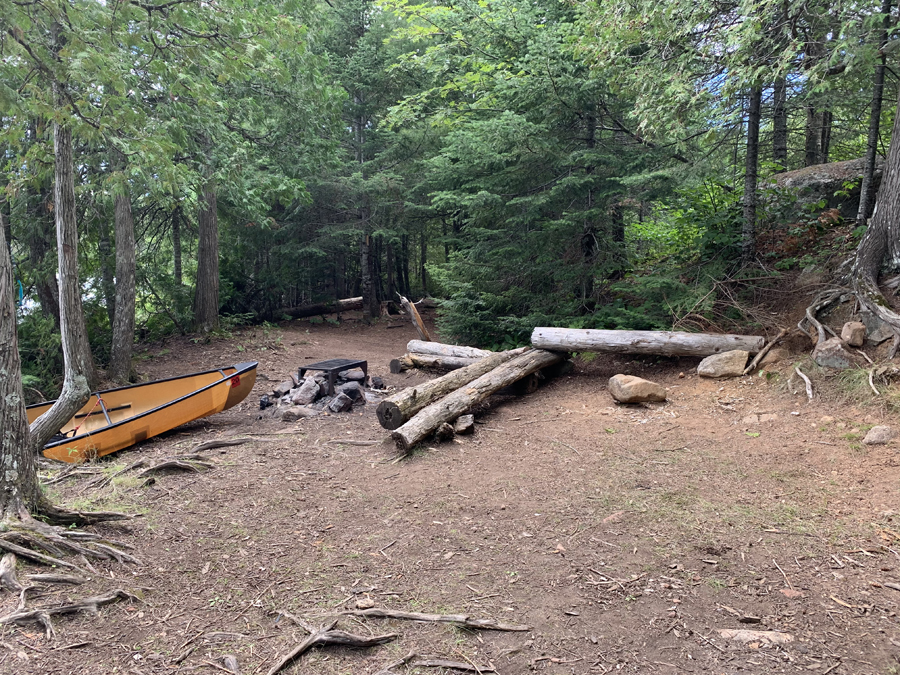 Feasible tent pad area here by the fire pit. Log furniture is somewhat degraded.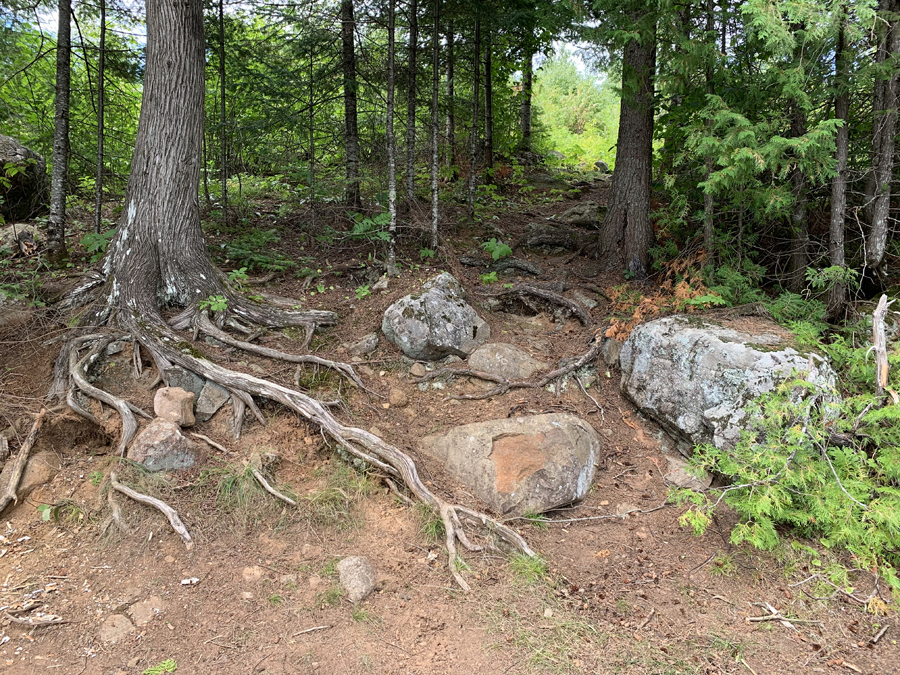 Start of the trail leading up the moderate incline to the biffy.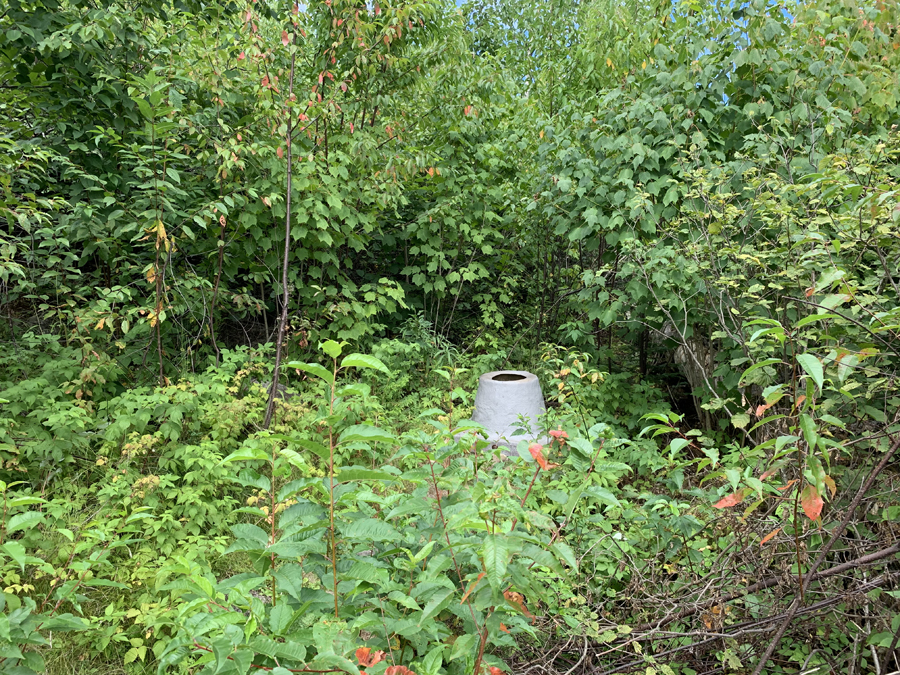 The throne is under a canopy of open sky as it sits in the part of this campsite that was recently burned by a forest fire. The undergrowth isn't growing fast here because of the septic tank, it's because sunlight is reaching the forest floor. Areas affected by forest fire have rapid regrowth because the plants get the light they require for efficient photosynthesis.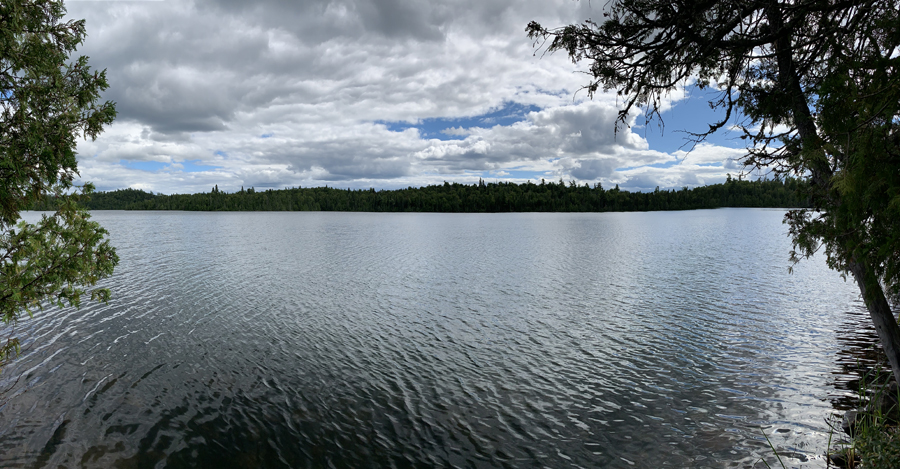 Looking south over the most open part of Little Trout Lake.
Return to paddling on: LITTLE TROUT LAKE
Back to List of BWCA Campsites