Campsite on Sawbill Lake (#2053)
One of two campsites on Sawbill Lake that are not within the BWCA. The other one is just to the southeast on the point (Campsite #2052).
Campsite last visited on: May 16, 2021
Click on the photos below to see the full resolution image - Use your browsers back button to close photo and return to this page.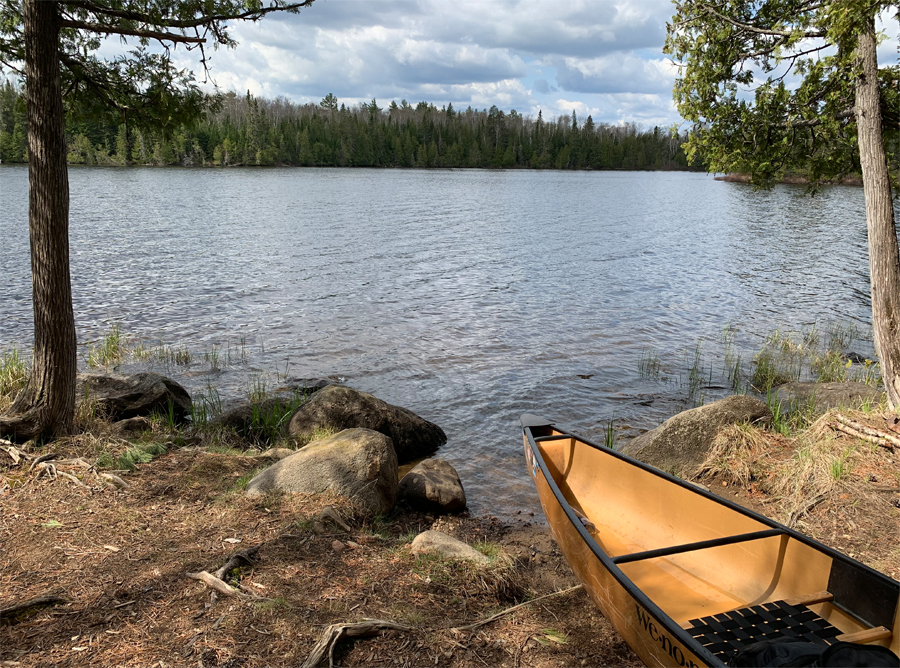 Top of the line canoe landing. Sandy and hard lake bottom with minimal water depth.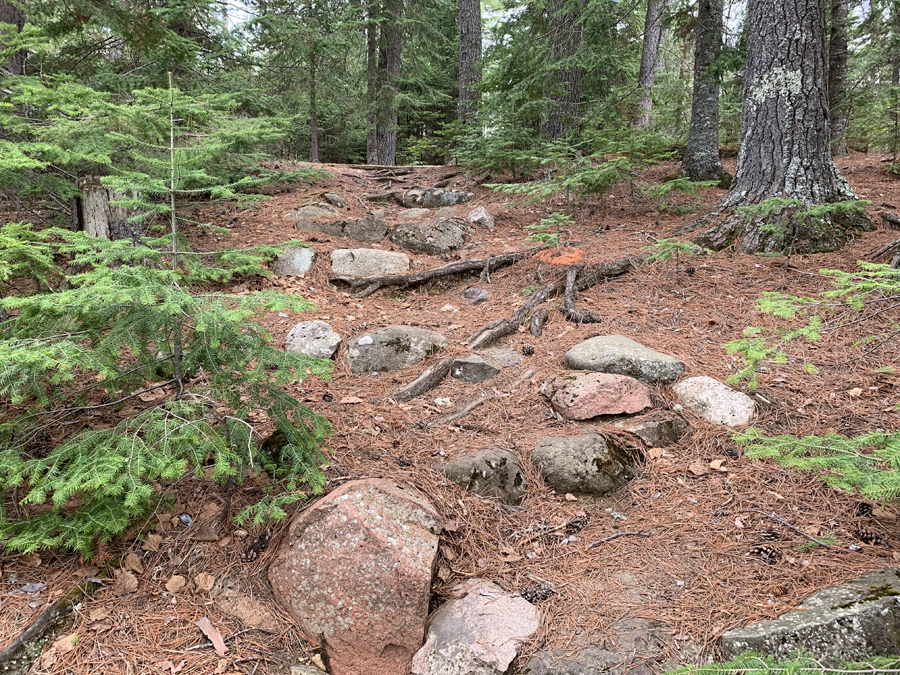 From the canoe landing, you walk up this trail to the main camp area.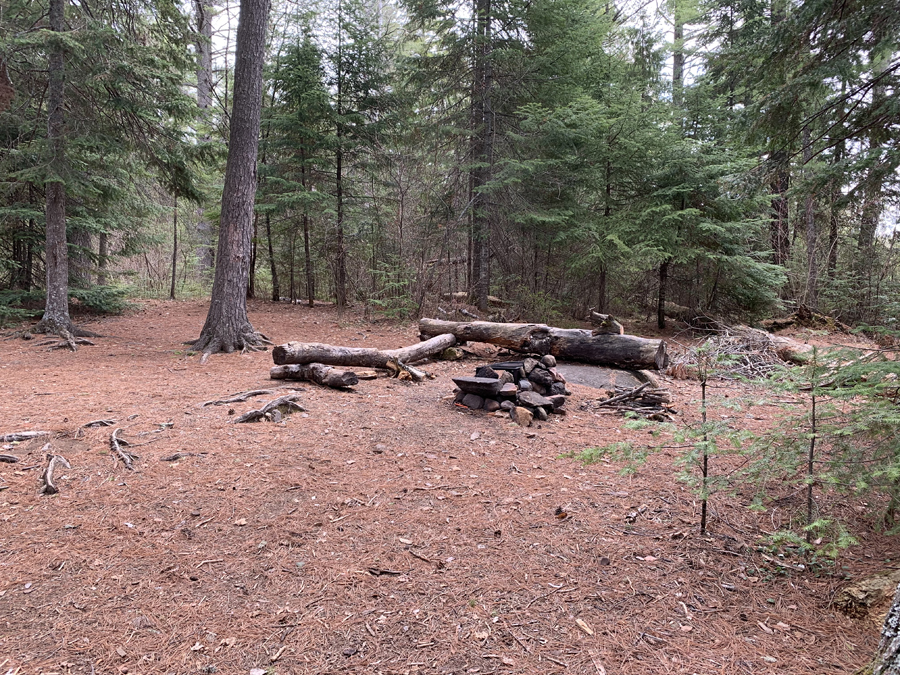 Large, flat campsite. Here is the fire pit.

From the canoe landing, walk up the slope and arrive at this rather expansive campsite. The spot is quite flat. At least three large tent pad spots merge together around the fire pit to form a huge open area of level ground.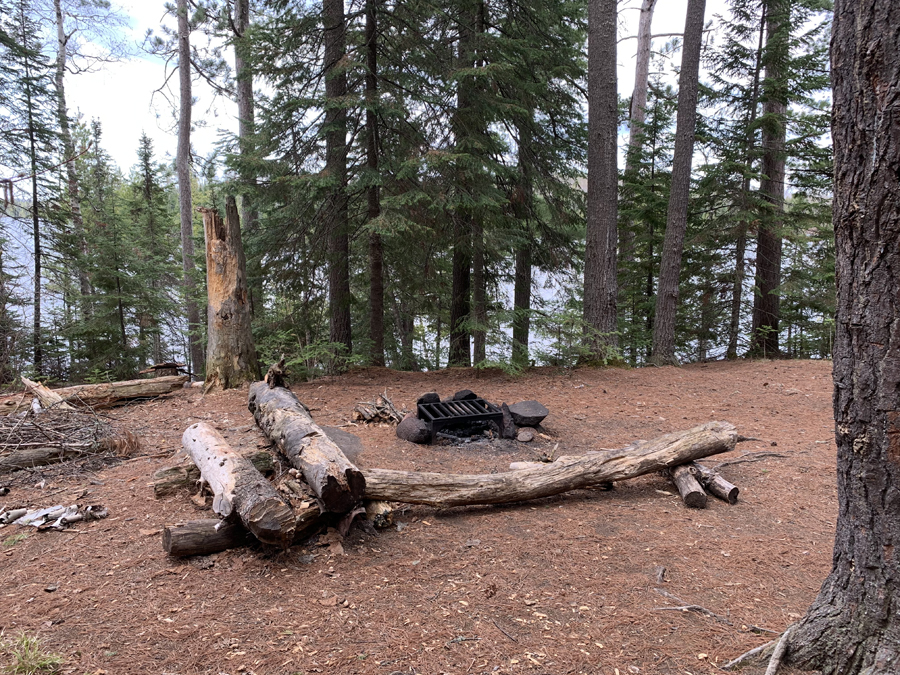 Another view of the kitchen looking in the direction of Sawbill Lake.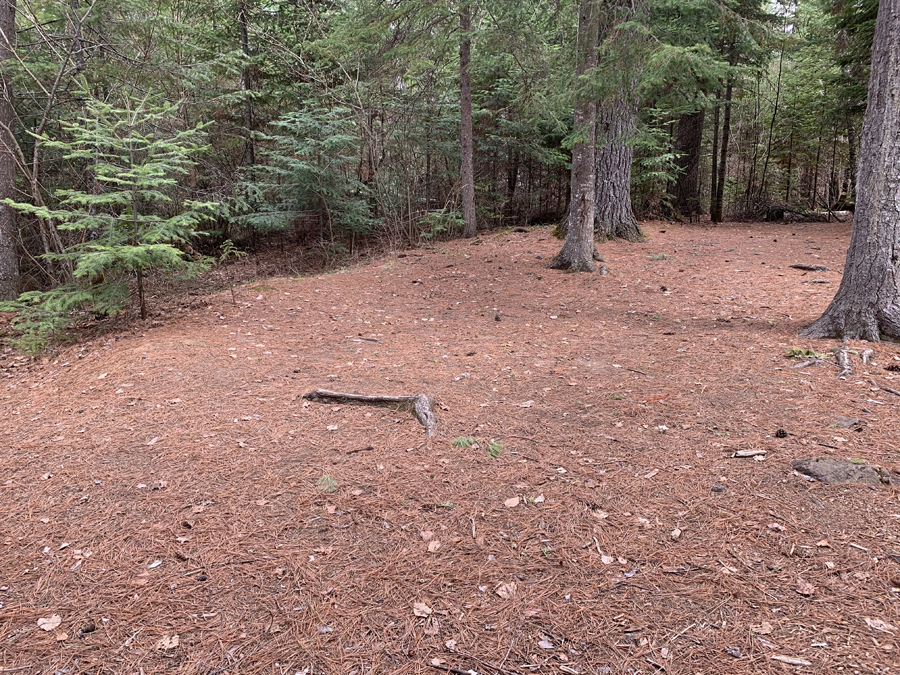 Tent pad number one.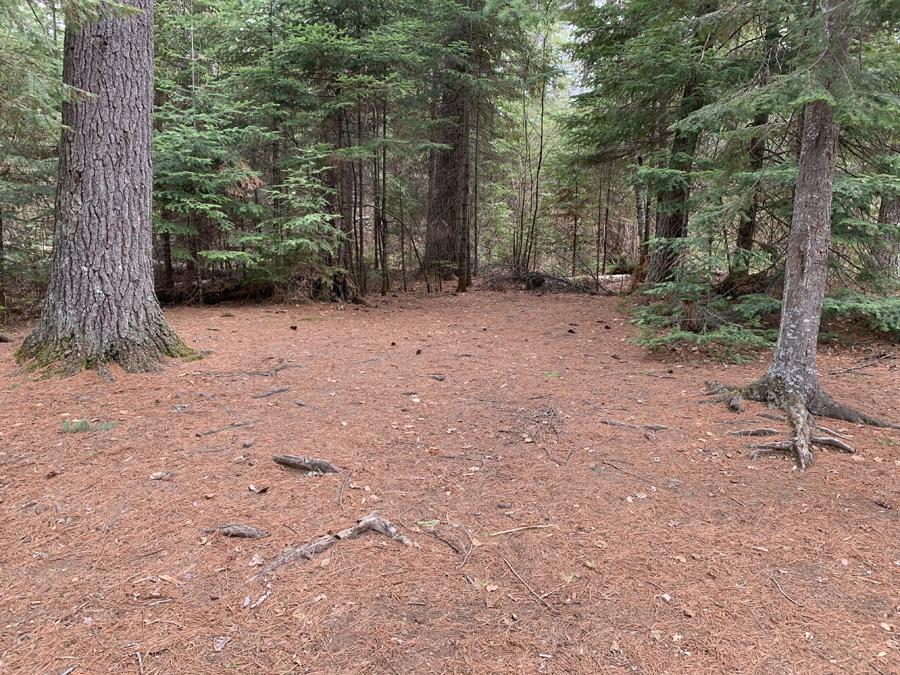 You could easily fit a large group just on this tent pad.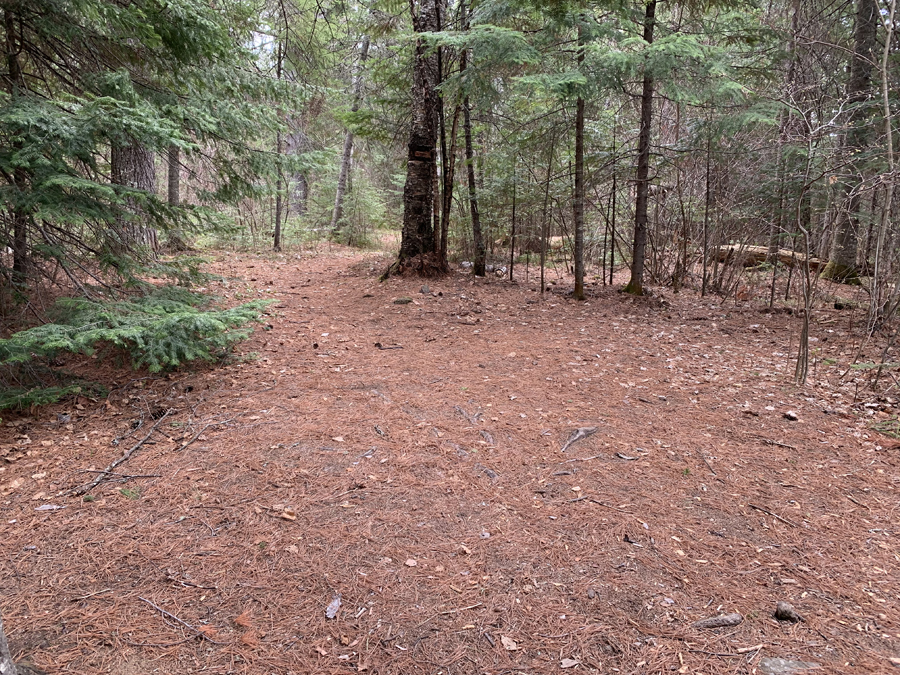 Here is another spot if you wanna spread out.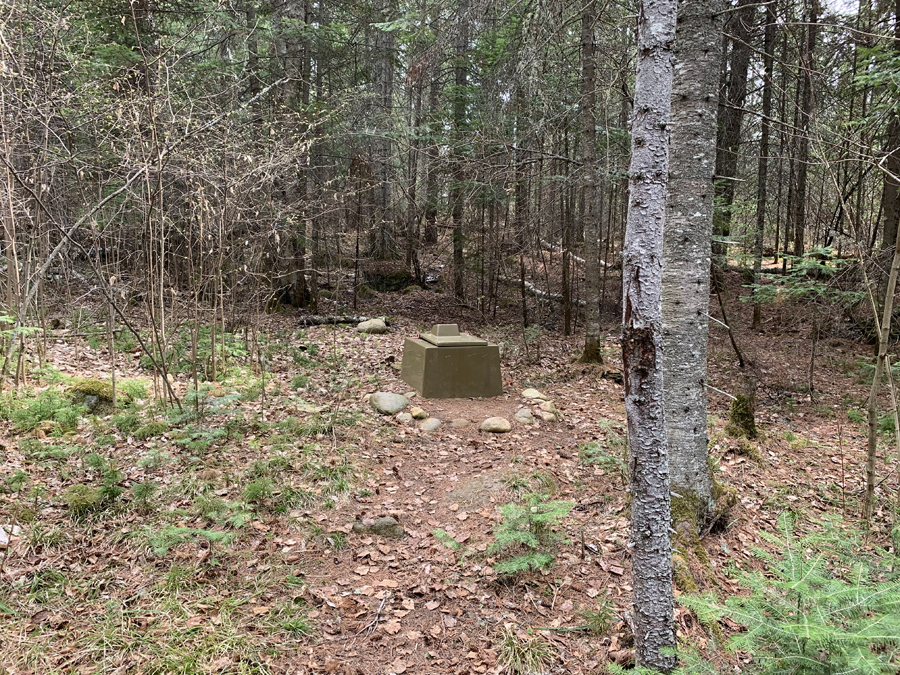 Fancy, almost modern looking rectangular pit toilet.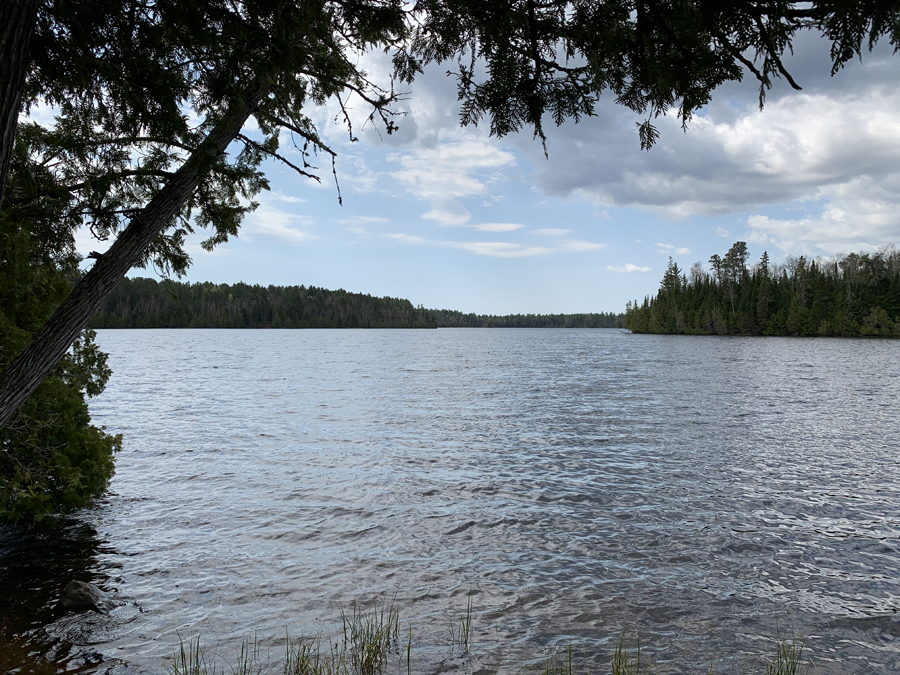 View toward the southeast from the edge of the lake.
Return to paddling on: SAWBILL LAKE
Back to List of BWCA Campsites