Hula Lake
Kawishiwi Ranger District
Much of the lakes surface is covered by some amount of vegetation by late summer. The lake is shallow throughout, with the southeastern bay of the lake being the deepest part. Several tiny islands and large boulders dot the lake. There are no campsites on this lake. Madden Creek flows into the lake from Wood Lake and exits the lake out its northern point as it winds its way to Wind Bay on Basswood Lake to the north. It may be possible to bushwhack this creek during high water.
Both portages into the lake are well worn and easy to follow. The fairly long portage to Good Lake can get muddy though.
Fishing surveys show a good population of northern pike and yellow perch. There are some good-sized pike in this lake. No data on the official depth for the lake, but it probably isn't much over 10 feet. Peat bog is found along many stretches of the lakes shoreline.
Both of the portages into this lake are in good condition.
References:
Beymer, Robert, Boundary Waters Canoe Area – Volume 1 – Western Region (Berkeley: Wilderness Press, 2006), 164, 167, 169.
Heinselman, Miron, The Boundary Waters Wilderness Ecosystem (Minneapolis: University of Minnesota Press, 1999), 102.
Pauly, Daniel, Exploring the Boundary Waters (Minneapolis:  University of Minnesota Press, 2005), 160.
Exploring Hula Lake
Routes to locations on Hulu Lake are shown below:
Paddling from the Wood Lake portage to the Good Lake portage

Click on the photos below to see the full resolution image - Use your browsers back button to close photo and return to this page.
PADDLING FROM THE WOOD LAKE PORTAGE TO THE GOOD LAKE PORTAGE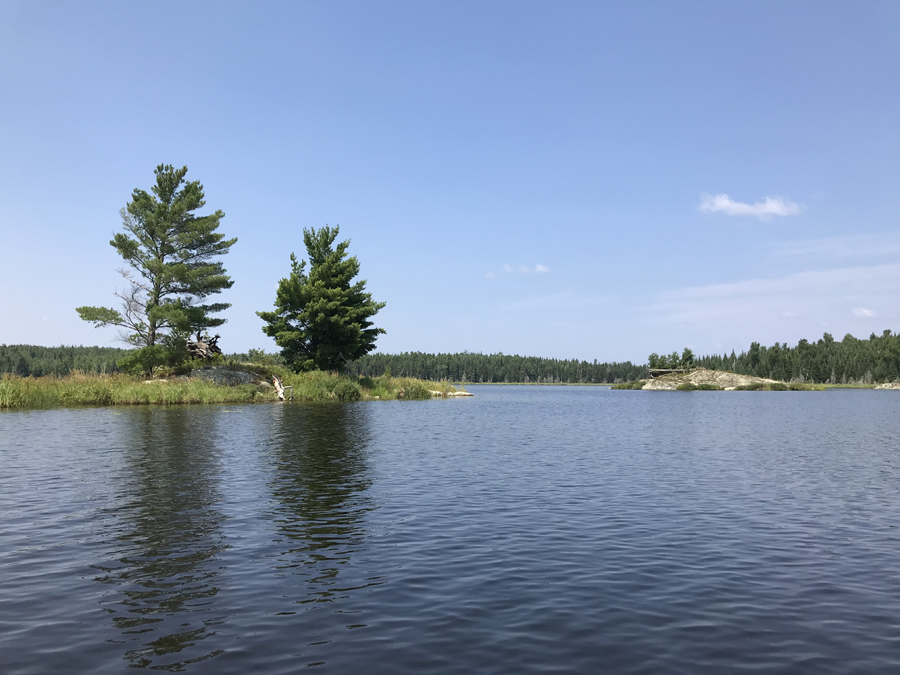 A look at a couple of the four tiny islands in the middle of Hula Lake.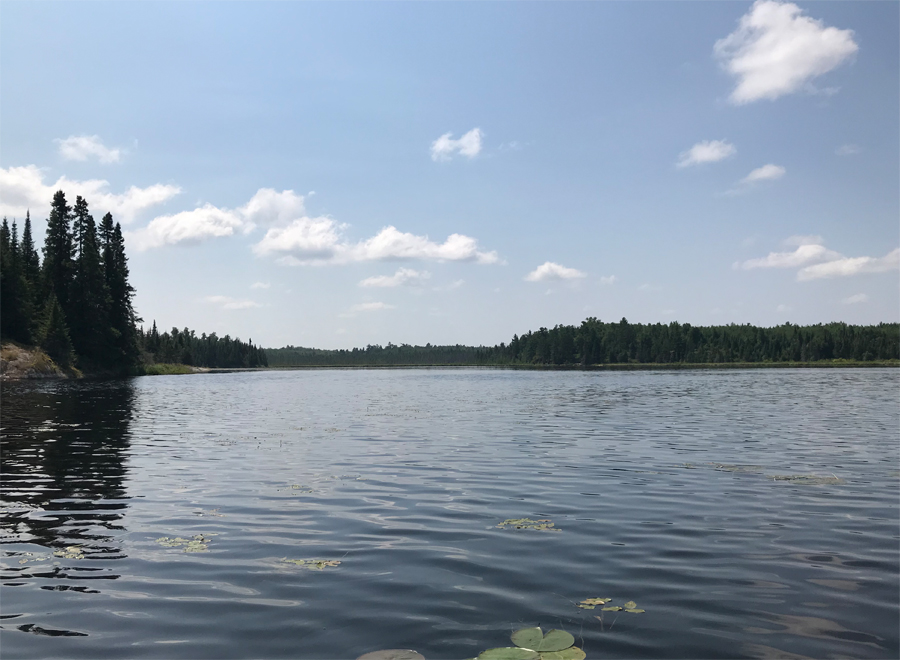 View is toward the southwest into the southwest bay of Hula Lake. This is a shallow bay with bogs along its western edge.

Paddling across Hula Lake beginning from the Wood Lake portage, you pass just north of the sharp point that protrudes out from the south shore. From the point you make a fairly direct route to the Good Lake portage.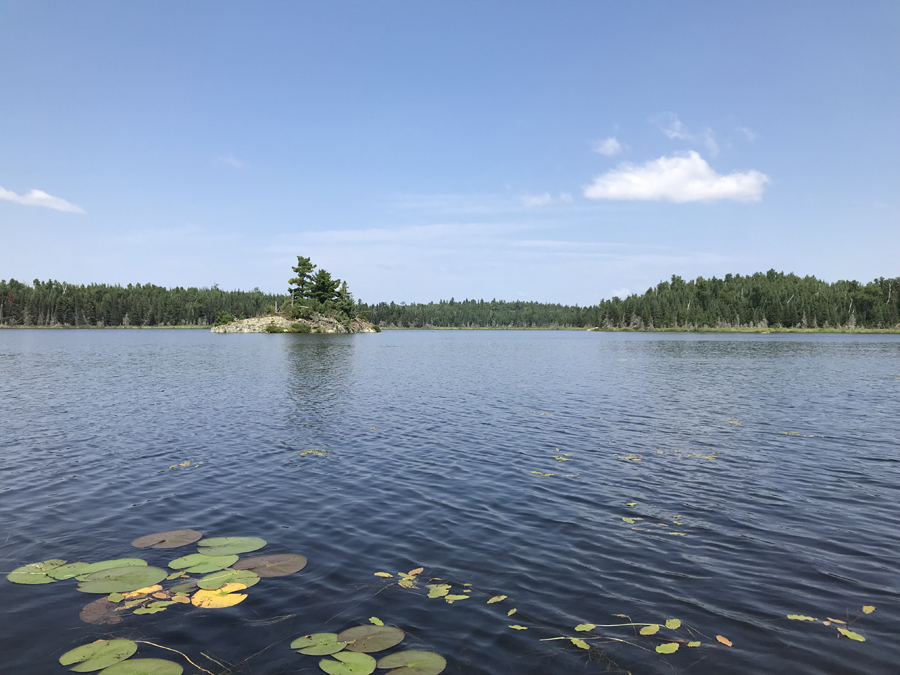 Looking towards the north at the western most island on Hula Lake. This island is about 650 feet southeast of the portage to Good Lake.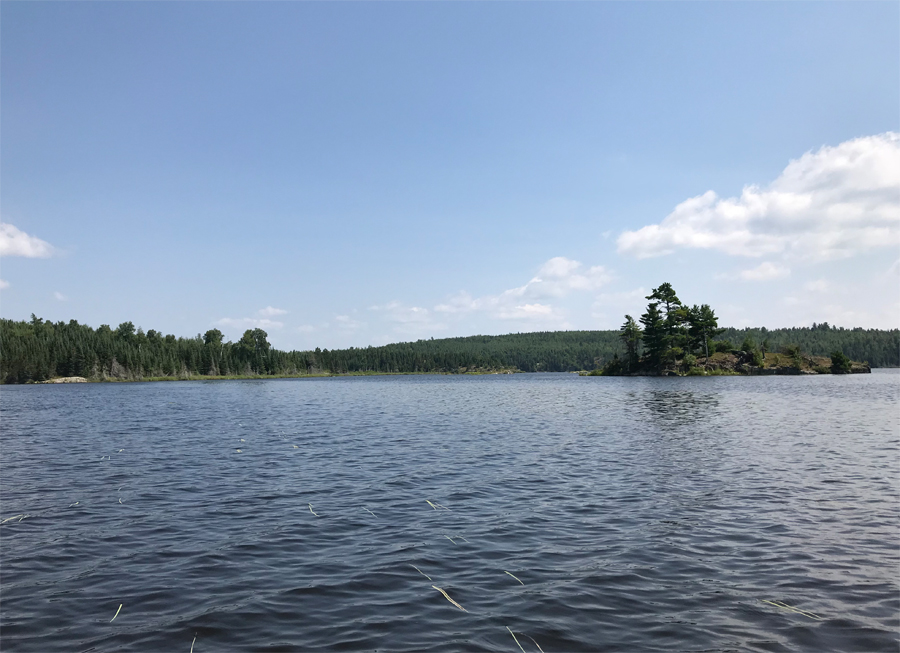 From near the Good Lake portage, a view to the southeast in the direction of the mid-lake islands and the point due east of the portage.
Portage to Good Lake -or- Explore Another Route
***********************************************END OF ROUTE***********************************************
Route Connections for Hula Lake
From Hula Lake, you can portage to Wood Lake and Good Lake.