The Portage between BWCA Entry Point 77 and South Hegman Lake
Click on the photos below to see the full resolution image - Use your browsers back button to close photo and return to this page.
Portaging Direction: From BWCA Entry Point 77 to South Hegman Lake

Start of the 86 rod portage down to South Hegman Lake from the Entry Point 77 parking lot (September 2020).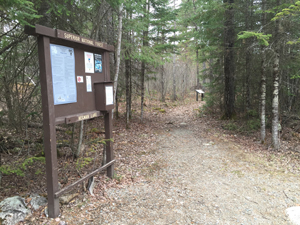 Almost the same image as above (April 2016). Bulletin board was replaced in the intervening time period.

The portage is mostly downhill. The trail is very well worn and footing is solid. There is a stairway down to the lakeshore (September 2020). The U.S. Forest Service did a small prescribed burn along the portage in 1996 that burnt 74 acres. You may still be able to see some traces of this fire (Beymer, 2006).

Older video footage of the portage in this direction (April 2016).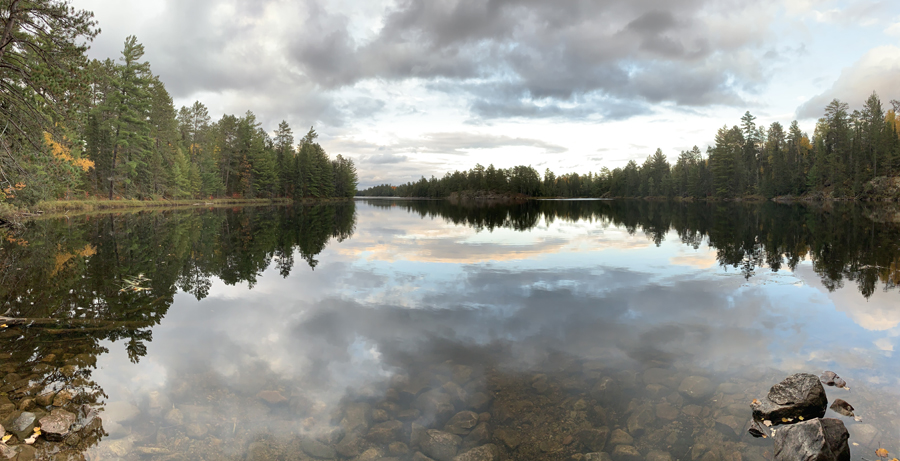 First view of South Hegman Lake at the end of the portage from the bottom of the steps.
Now that you've made it over the portage, visit: SOUTH HEGMAN LAKE
Portaging Direction: From South Hegman Lake to BWCA Entry Point 77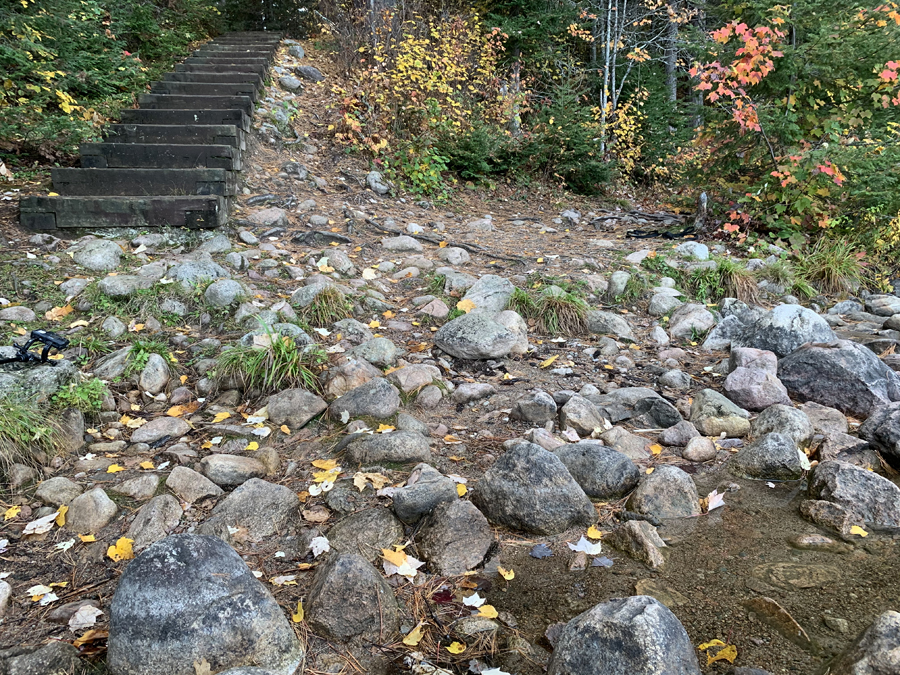 A steps leading up the the portage trail from the shore of South Hegman Lake. There is a grove of Norway pines growing along the portage just past the top of this stairway (Beymer, 2006).

Heading from the lake to the parking lot is mainly uphill, but it isn't steep. The path is wide and very well worn. As you leave the edge of the lake, you must haul gear up some wide stairs probably placed here to reduce erosion (September 2020).

Older video of the same portage (April 2016).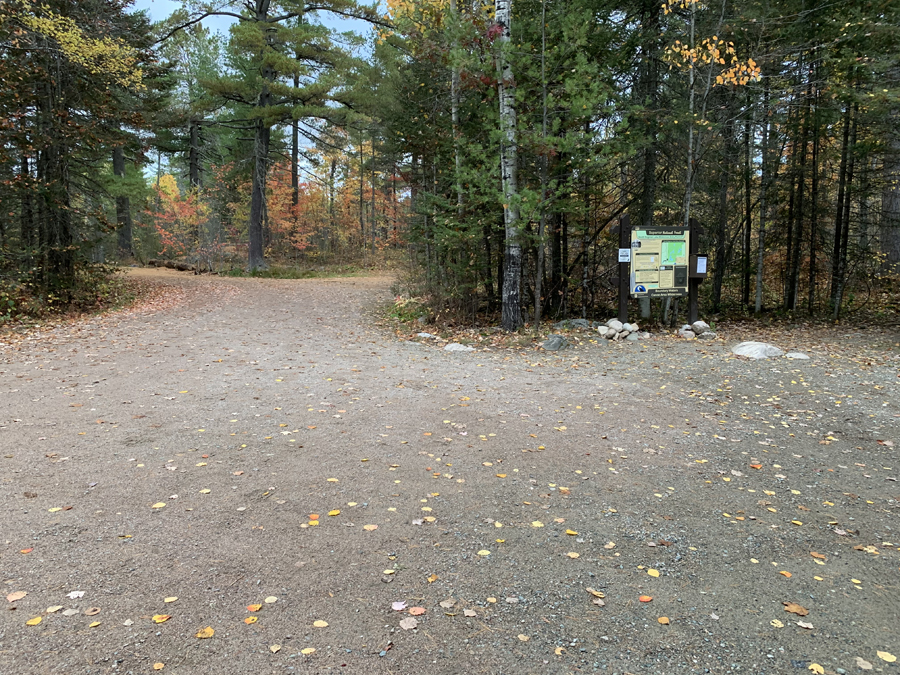 The portage ends at the parking lot.
Now that you've made it over the portage, visit: BWCA ENTRY POINT 77
Return to the BWCA Portage List