The Portage between Jake Lake and Lux Lake
Portaging Direction: From Lux Lake to Jake Lake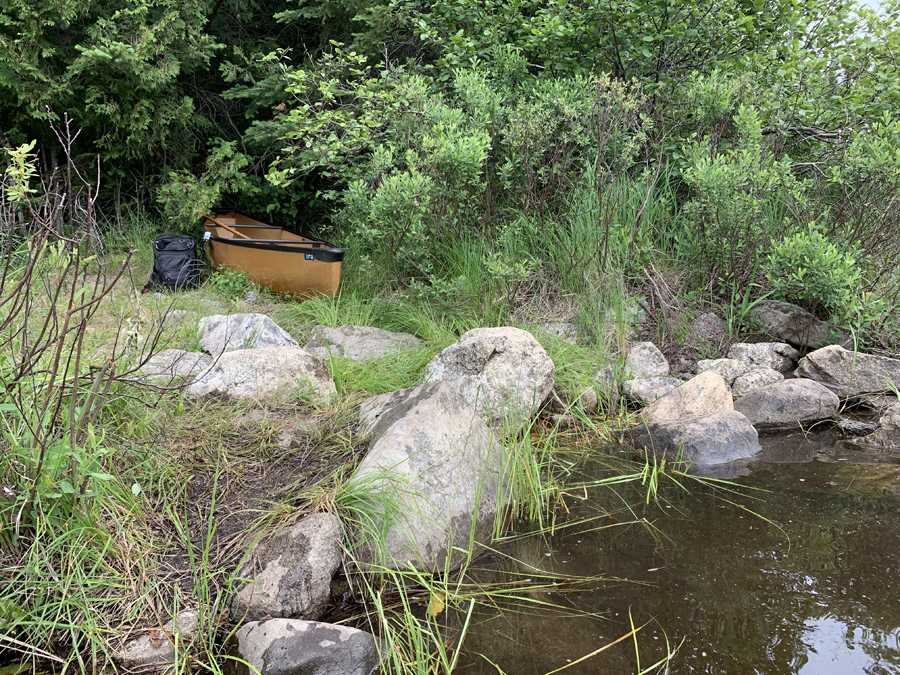 Landing has some good-sized boulders and submerged rocks. Water is murky and the bottom a tad muddy here.

Short and straightforward portage between these two lakes. Landings on both ends aren't very good, but the inbetween part is fine (that being the path). No real obstacles.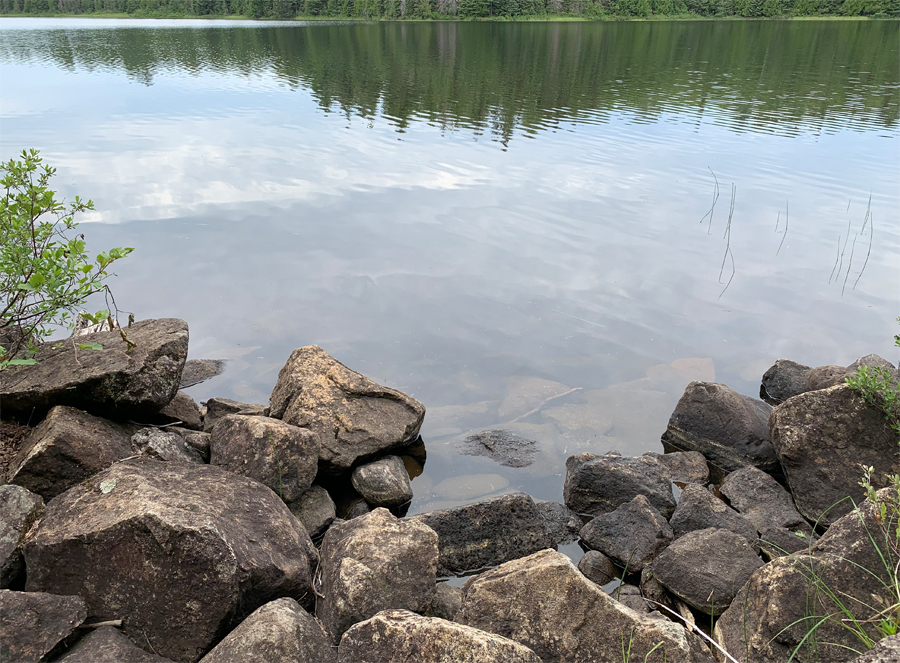 The put in on the Jake Lake side also has plenty of rocks to trip you up.
Now that you've made it over the portage, visit: JAKE LAKE
Portaging Direction: From Jake Lake to Lux Lake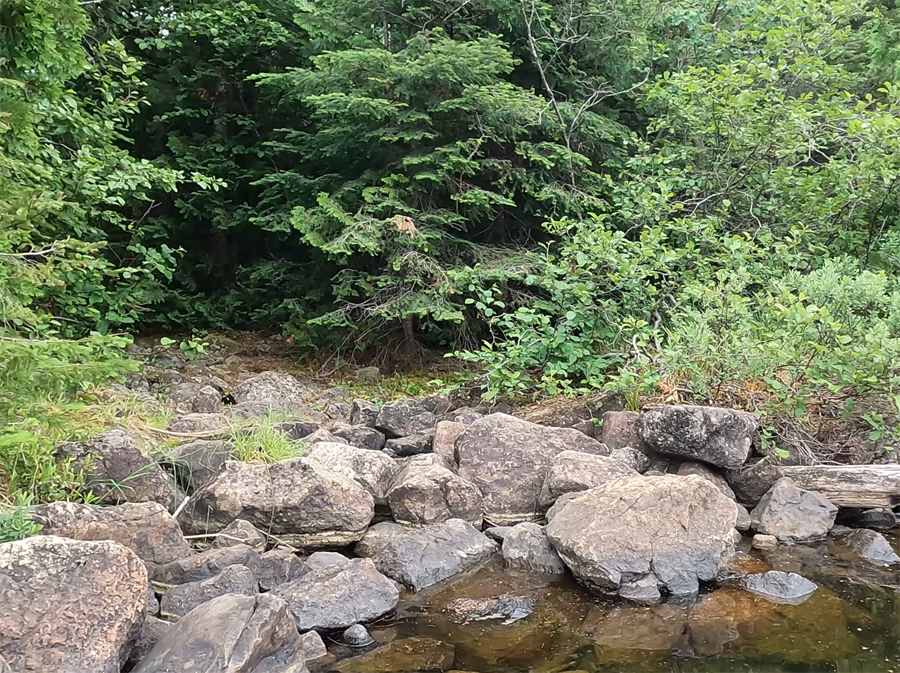 Arriving at the Lux Lake portage after coming across Jake Lake.

Just a few rocks and roots. A little brushy in a couple spots. Minor elevation gain. Run of the mill portage as far as the BWCA goes.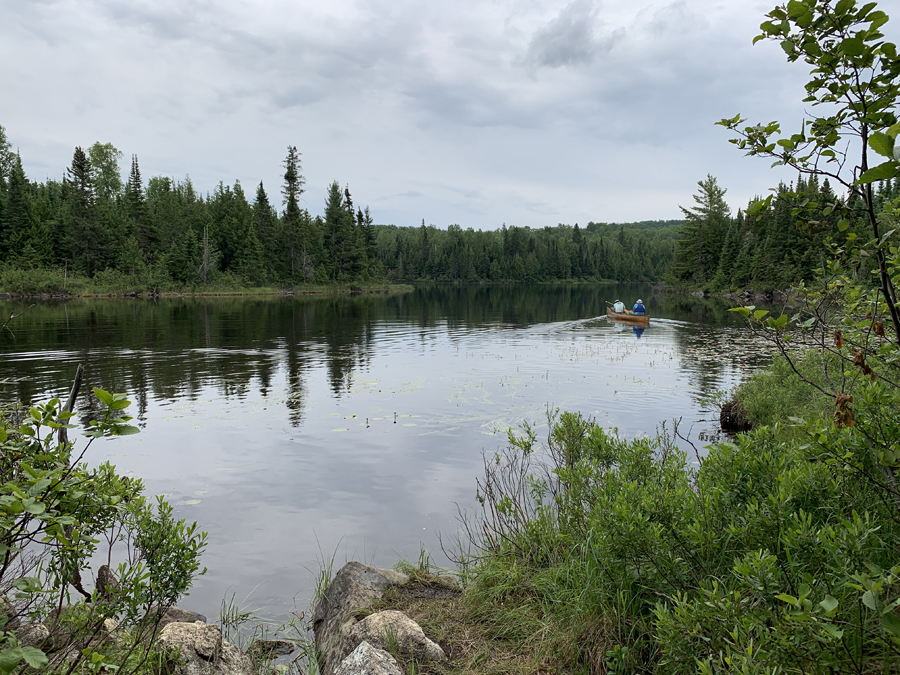 Lux Lake. This portage is back in this small bay on the north side of the lake. Looking toward the south.
Now that you've made it over the portage, visit: LUX LAKE
Return to the BWCA Portage List