Lux Lake
Gunflint Ranger District
LUX LAKE CAMPSITE:
Campsite 1 (#774): Only campsite on the lake

Another quiet lake similar to Carl Lake. Each of these lakes has one campsite and usually at least one of them is open. The campsite on Lux Lake seemed better than the one on Carl Lake. Overall Lux Lake seemed more scenic than either Jake Lake or Carl Lake, only eclipsed by Morgan Lake.
The lake has a fairly good northern pike fishery. Perhaps a toss up between Morgan Lake and Lux Lake for which has the best pike fishing.
Lux Lake flows out to the north into Jake Lake. There is a steep little portage over a low ridge that divides Carl Lake and Lux Lake.
References:
Beymer, Robert, Boundary Waters Canoe Area – Volume 2 – Eastern Region (Berkeley: Wilderness Press, 2006), 106.
Pauly, Daniel, Exploring the Boundary Waters (Minneapolis:  University of Minnesota Press, 2005), 292.
Exploring Lux Lake
Routes to locations on Lux Lake are shown below:
Paddling from the Carl Lake portage to BWCA Campsite 774
Paddling from BWCA Campsite 774 to the Jake Lake portage

Click on the photos below to see the full resolution image - Use your browsers back button to close photo and return to this page.
PADDLING FROM THE CARL LAKE PORTAGE TO BWCA CAMPSITE 774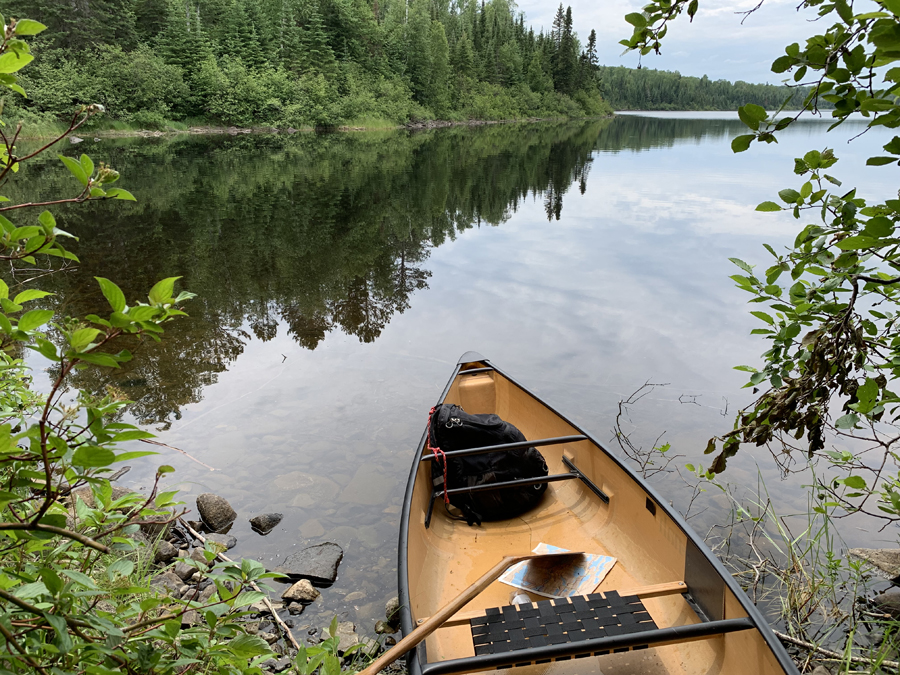 Lux Lake as seen from the Carl Lake portage. You are looking toward the west/southwest at the south shoreline of Lux Lake.

After leaving the Carl Lake portage, paddle over to Campsite 774. This is the only campsite on Lux Lake.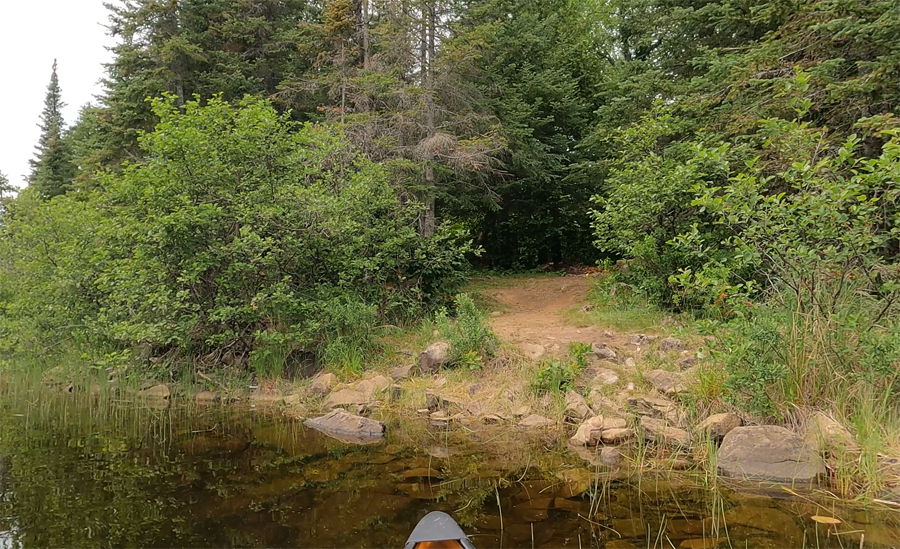 Pulling up to the campsite on Lux Lake. This site is along the north shore of the lake.
Visit the Campsite -or- Explore Another Route
***********************************************END OF ROUTE***********************************************
PADDLING FROM BWCA CAMPSITE 774 TO THE JAKE LAKE PORTAGE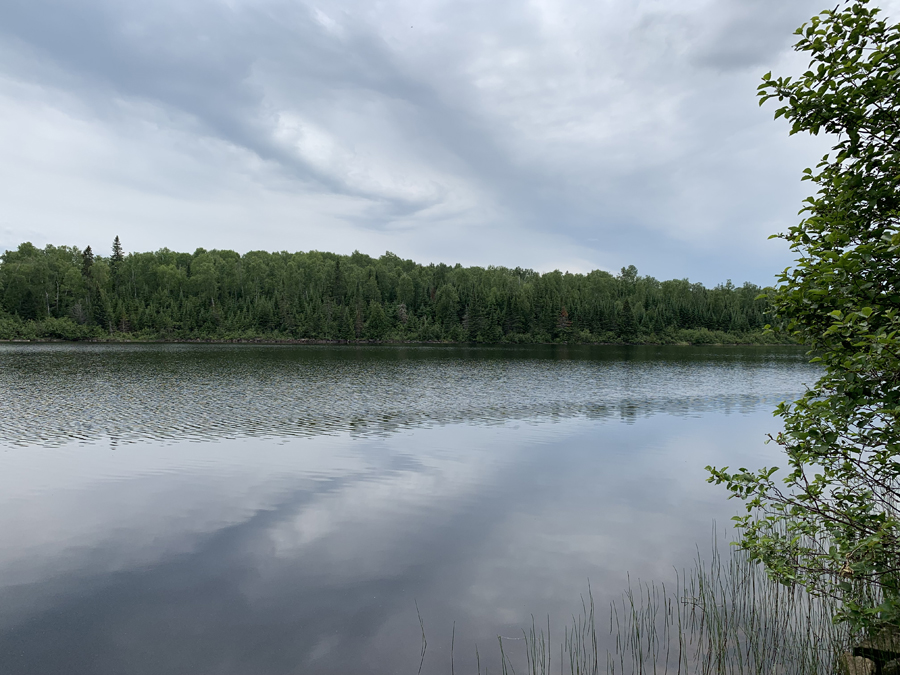 View to the west/southwest from the campsite. You'll head in this direction from the campsite to get to the Jake Lake portage.

Head out from the campsite and paddle west over to the portage to Jake Lake. The portage is in the small bay on the north side of the lake, near Lux Lakes western end.

Portage to Jake Lake -or- Explore Another Route
***********************************************END OF ROUTE***********************************************
Route Connections for Lux Lake
From Lux Lake you can portage to Carl Lake or Jake Lake.