Found Lake
Kawishiwi Ranger District
FOUND LAKE CAMPSITE:
Campsite 1 (#1304): Only campsite on the lake

Lake has a rather non-descript shoreline as it is surrounded by low relief geography. Wetlands line the north and south shores of the lake. A modest ridge banks the west side of the lake. The portage from Newfound Lake to Found lake runs though a flat area that is forms a break in a ridgeline between the two lakes. Found Lake does not appear to drain into Newfound Lake. Found Lake is supplied with water from surrounding wetlands. There is a small island in the south end of the lake.
The lake is managed by the Minnesota Department of Natural Resources as a brook trout lake. It is stocked regularly.
There is a single campsite on the lake and it is right next to the portage. The portage and the campsite share the same canoe landing on Found Lake.
Exploring Found Lake
Click on the photos below to see the full resolution image - Use your browsers back button to close photo and return to this page.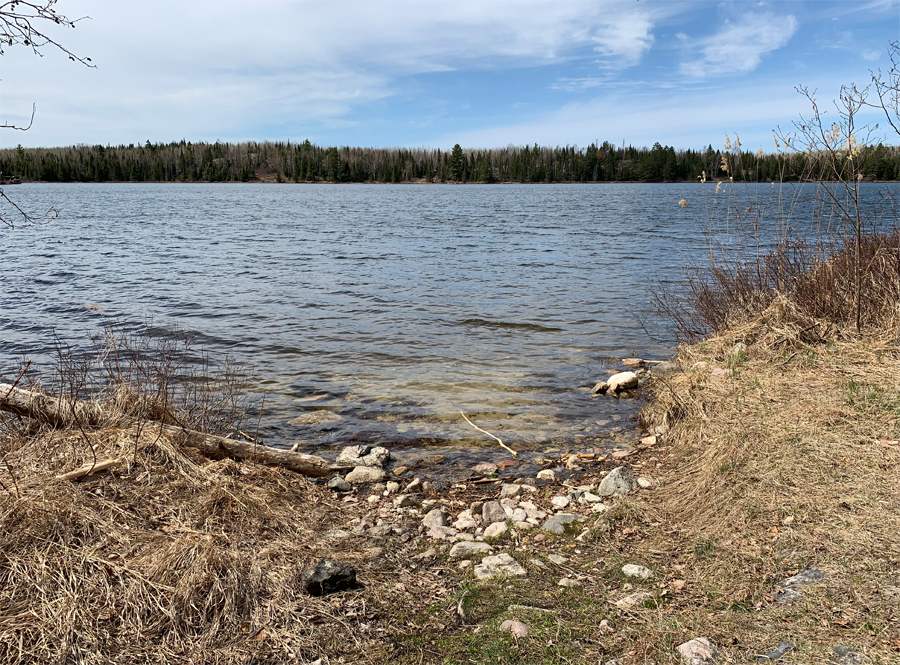 Looking west from the Newfound Lake portage.

Paddling counterclockwise around the entire perimeter of Found Lake, starting and ending at the Newfound Lake portage.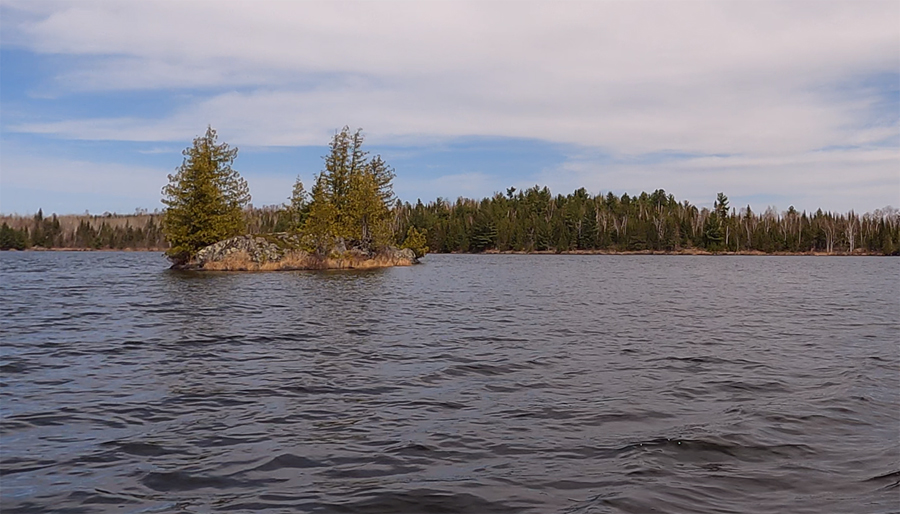 The small island in the south end of Found Lake. View is toward the northeast.
Route Connections for Found Lake
From Found Lake, you can portage to Newfound Lake.