Entry Point 8 - Moose River South
LaCroix Ranger District
From Ely, drive to the Echo Trail and follow it west to the intersection with Forest Road 464. Forest Road 464 is a gravel road and easily traversable by any car. This intersection is about 32 miles from Ely, Minnesota. Turn left and continue on Forest Road 464 for around four miles until you reach the parking lot for BWCA Entry Point 8 - Moose River South. The parking lot is on both sides of the road, but you enter the Moose River from the south side where the bulletin board is. The portage from your car to the river is trivial.
This entry point is great for a day trip or a quick weekend trip to explore Big Moose Lake. Any routes going past Big Moose Lake will require commitment to some very long portages. Because of the long portages in and out of Big Moose Lake, you will seldom encounter paddlers coming to this lake from other BWCA routes.
Exploring the Entry Point
Click on the photos below to see the full resolution image - Use your browsers back button to close photo and return to this page.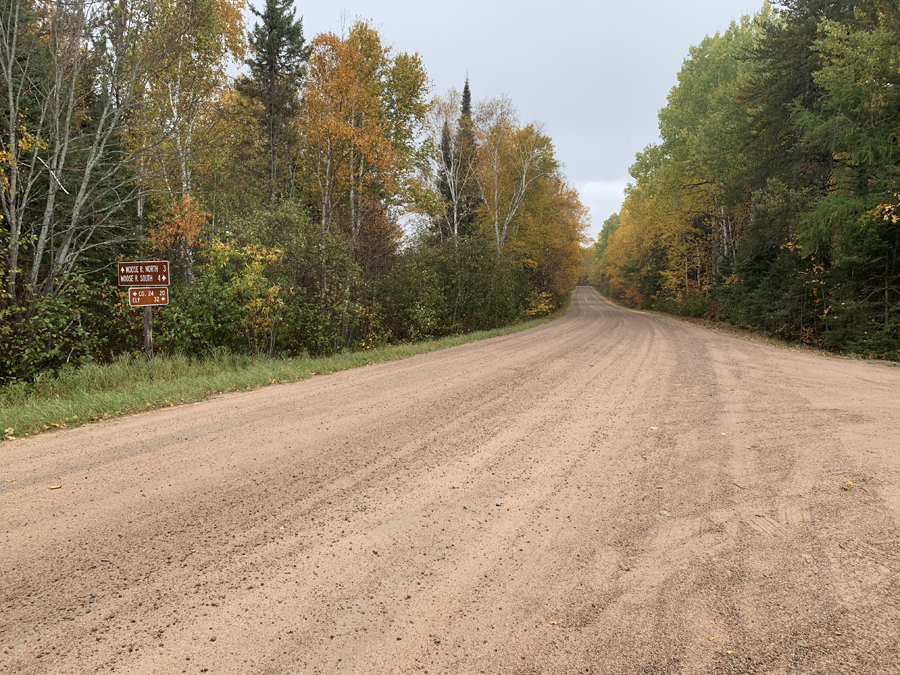 Looking east down the Echo Trail. Forest Road 464 is to your right just out of view. From here it is about four miles to BWCA Entry Point 8 - Moose River South.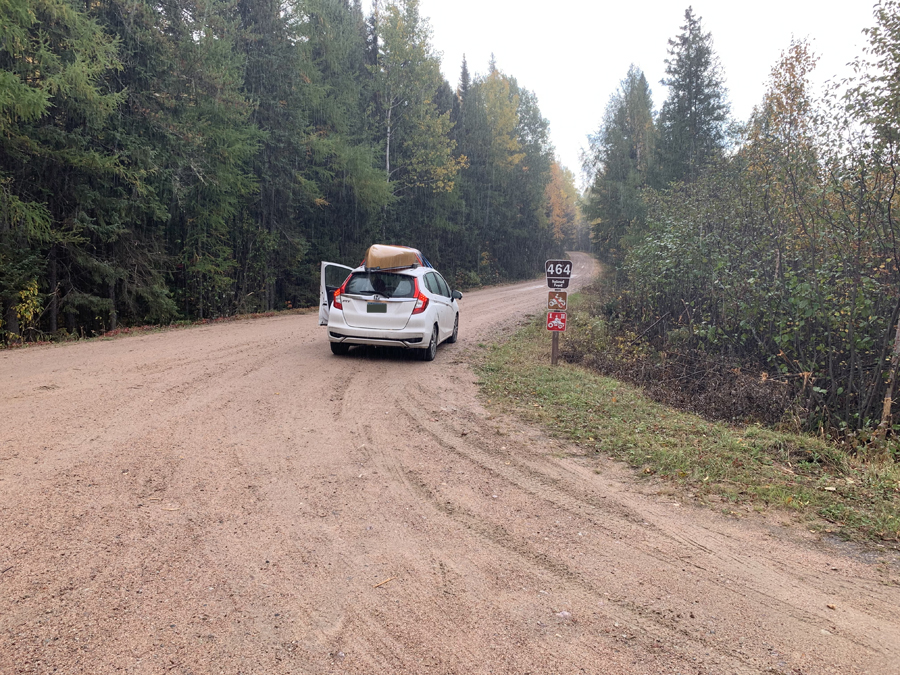 Forest Road 464 beckons.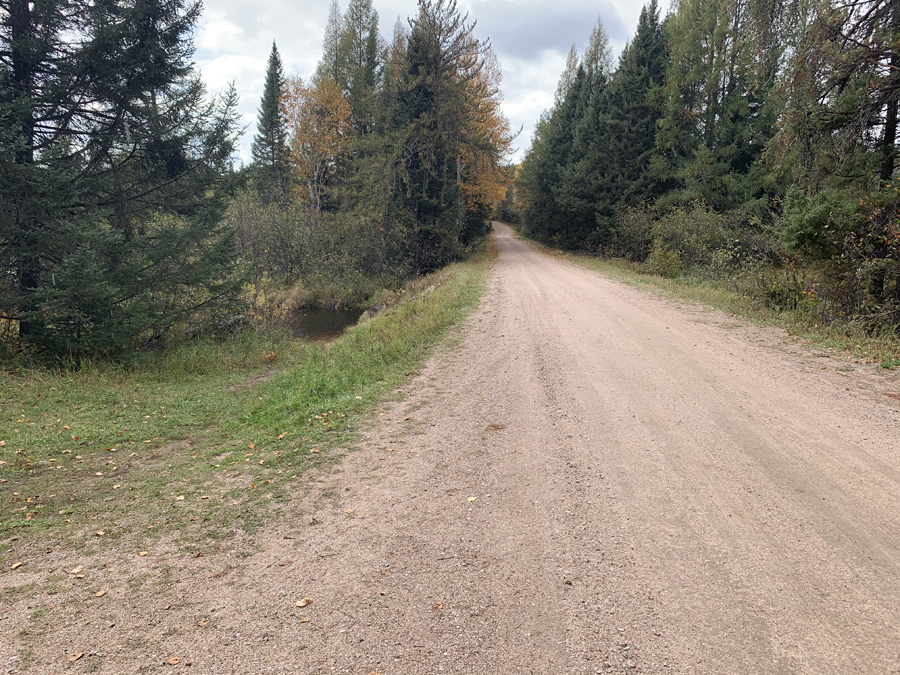 View to the west along Forest Road 464. The parking lot for this entry point is on both your left and right (either side of the road). You can just see the Moose River canoe landing to the left of the road.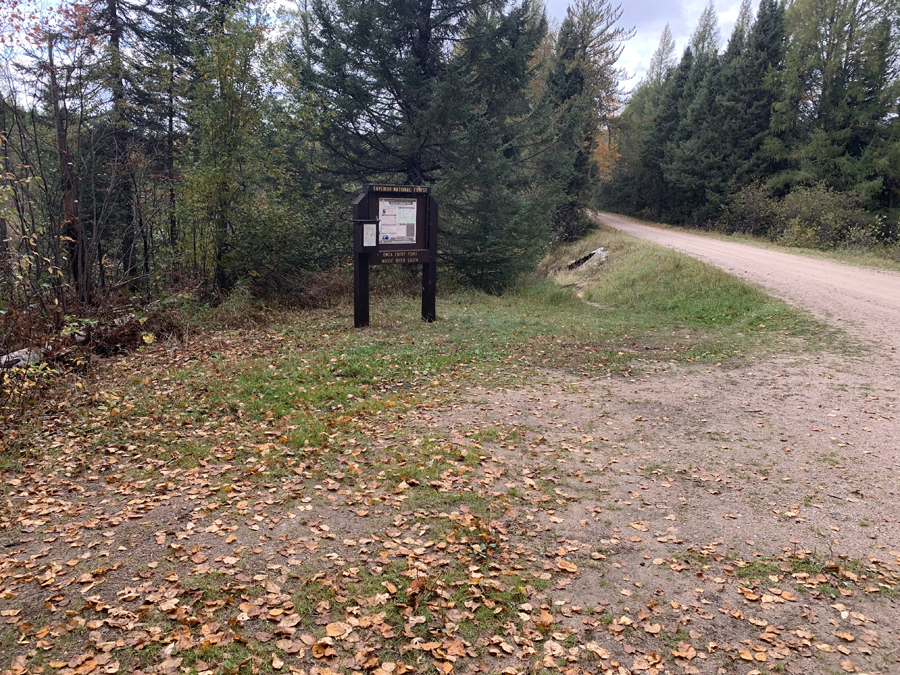 The parking lot on the south side of Forest Road 464. The parking lot on the other side of the road is similar.

The bulletin board.

The minimal portage to the river. (See this portage in both directions here.)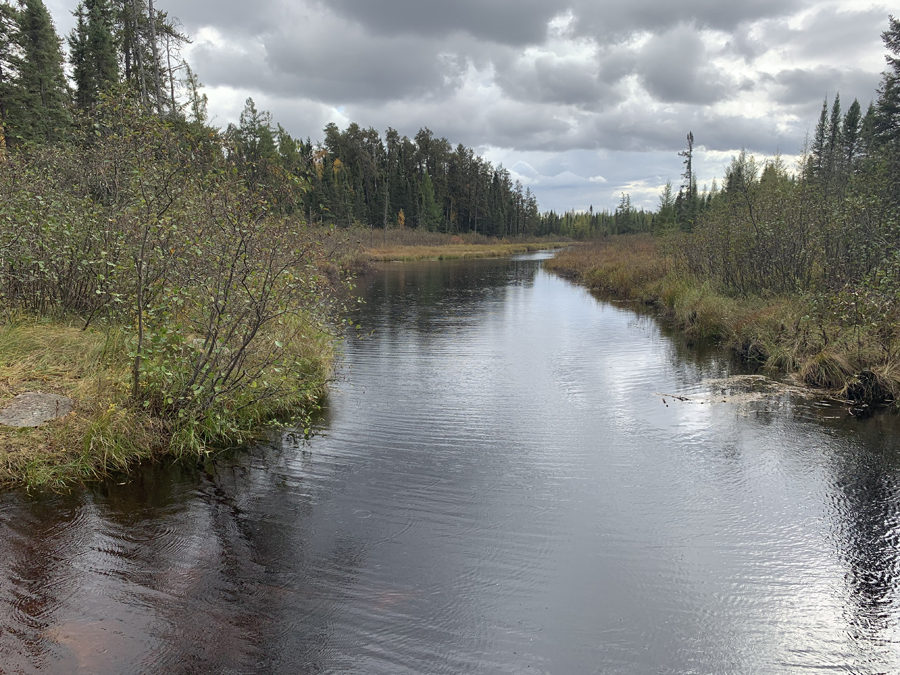 The Moose River looking upstream toward the south. There are two portages along the river before you get to Big Moose Lake. The first one is a beefy 176 rods and the second one from the river into the lake is 64 rods.
Now that you've reached the bank of the river, visit the: MOOSE RIVER
Return to List of BWCA Entry Points (sorted by Entry Point Name or by Entry Point #)